How Our Home Lifts Cater to Every Client's Accessibility Needs
As architects and project planners strive to design spaces that are functional for every client, finding the right balance between design integrity and accessibility is crucial. Thankfully, with our extensive range of home lifts, striking this balance becomes simple.
Designing for Today's Demographic Landscape
With an ageing population, there is a growing number of individuals who require homes designed with accessibility in mind. And as society becomes more inclusive, there is heightened awareness and consideration for the needs of those with disabilities.
To thrive in this evolving market, professionals need to have an adaptable and flexible design portfolio. Offering solutions that seamlessly integrate accessibility can significantly enhance the value of their services overall.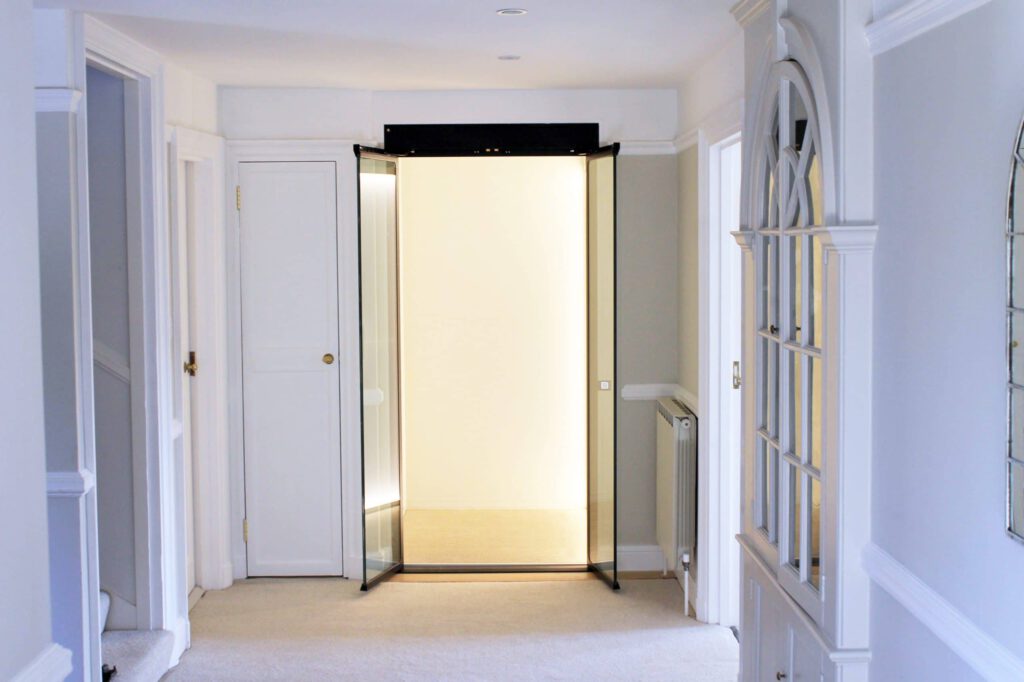 Our Versatile Range of Home Lifts
In a world where client needs are ever-evolving, our extensive range of home lifts stands out as a solution honing the scope of a project's accessibility.
Whether your project is faced with spatial constraints, a need for design discretion, or a push towards sustainability, our range has a lift that fulfils every client request.
Aritco HomeLift
Fusing functionality with aesthetic elegance, the AHL stands out with its compact design. With compact dimensions, this platform lift is a symbol of modern architectural innovation.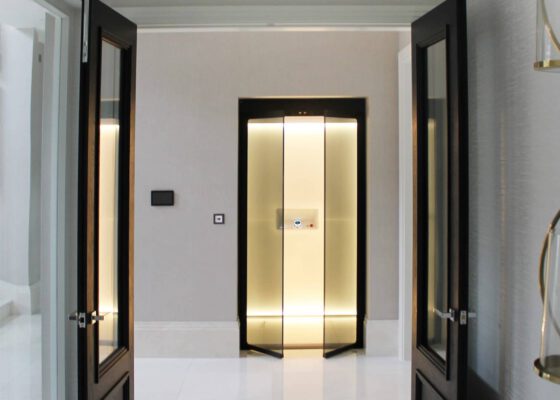 Aritco HomeLift Access
With its wide array of safety features and customisation options, it promises both protection and personalisation.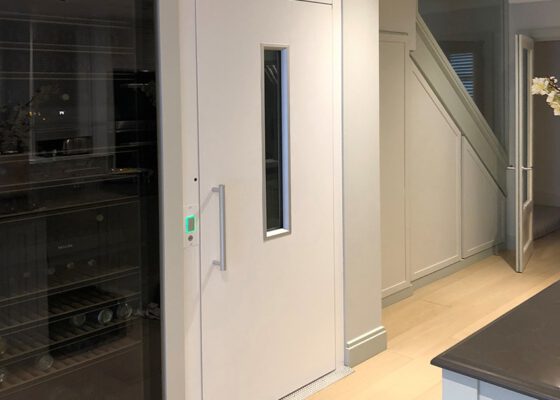 Aritco HomeLift Compact
A testament to our commitment to space-conscious design, the Compact is perfect for smaller homes – and its swift three-day installation ensures your clients get accessibility without an extended wait.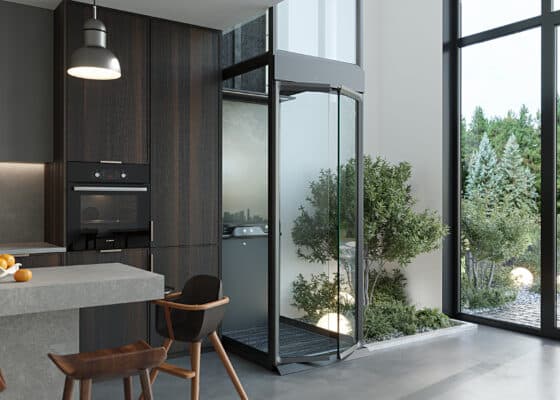 Gartec Home Cabin Lift
Redefining luxury in home lifts, this cabin offers an upscale lift experience tailored for residential use. With customisation options ranging from clear glass to coloured panes, the Gartec Home Cabin Lift exudes style.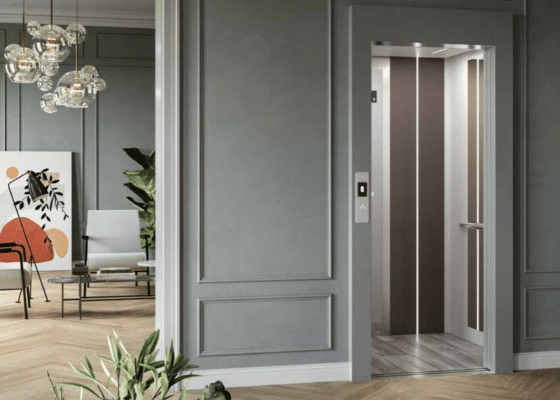 Gartec 3000 Step Lift
Perfectly addressing outdoor accessibility challenges, this step lift provides a sleek solution for wheelchair users, eliminating the need for cumbersome ramps while saving precious space.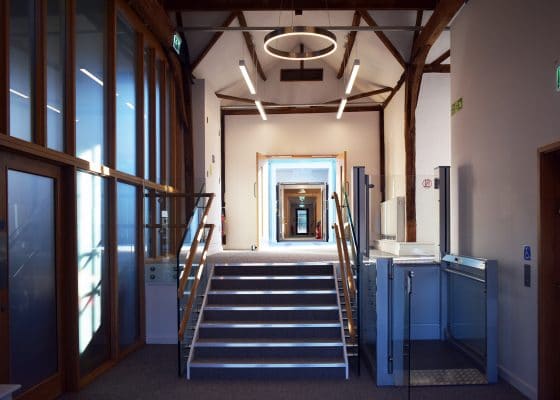 Gartec Platform Stair Lift
Designed for both internal and external applications, this lift combines the familiarity of traditional stair lifts with the added utility of a wheelchair platform.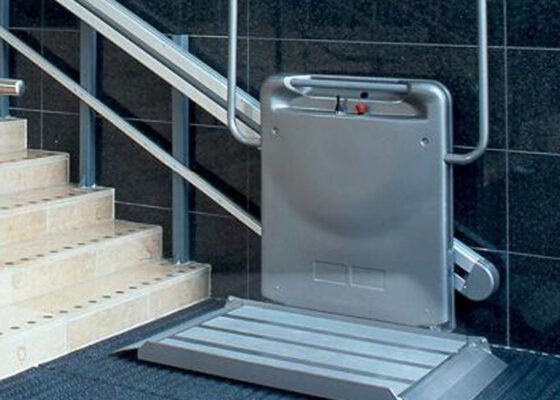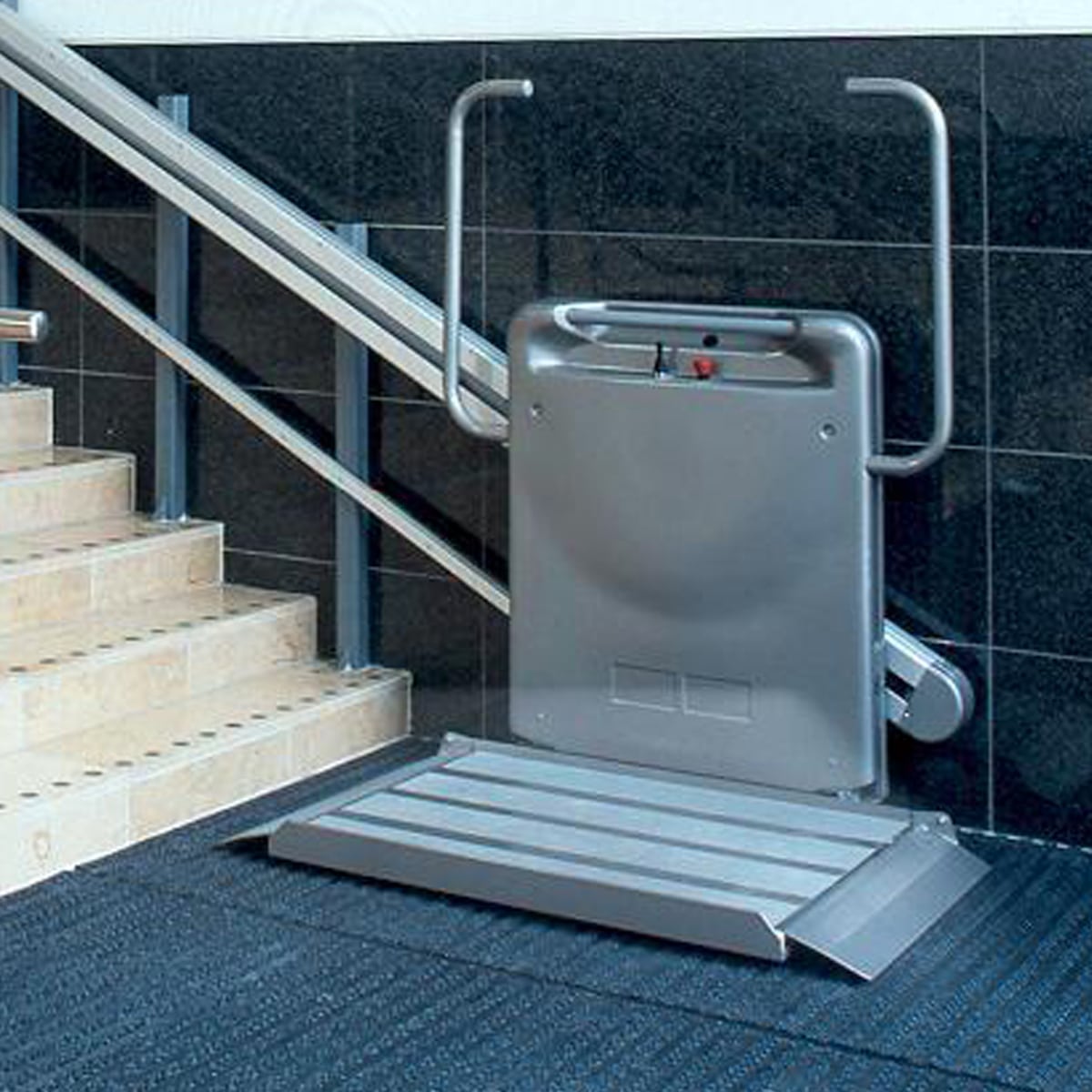 Gartec Dumbwaiter
While traditionally seen in commercial settings, the Gartec Dumbwaiter is equally suitable for residential purposes. Designed for transporting goods, it exists as a staple of convenience for homeowners.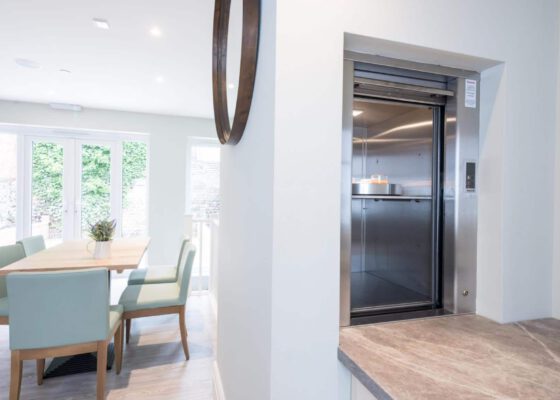 A Solution for Every Challenge
We have worked hard to develop a diverse range of home lifts, ensuring that no matter client specifications, there is a perfect solution waiting.
Perfect for Tight Spaces
Lifts like the Aritco HomeLift Compact are tailor-made for small spaces. As the name suggests, its sleek design takes up minimal space, ensuring seamless integration even in the cosiest of homes.
Discretion with Function
Often, the challenge is finding an option that fits spatially and aesthetically – but this is where the Aritco HomeLift shines. This lift solution is as discreet as it is efficient, nestling seamlessly within your existing design and the bespoke requirements of your clients.
Green Meets Accessibility
In an age of focused sustainability, integrating eco-friendly solutions into your designs is essential. The Aritco HomeLift Access, as an example, leverages patented screw and nut technology and operates on an energy-efficient electric motor, allowing your clients to have their mobility and moral needs met.
A Promise of Quality and Reliability
With an unwavering commitment to safety and quality, over the years we have consistently showcased excellence in our home lift solutions.
Every Gartec lift undergoes rigorous quality checks and adheres to the highest industry standards, ensuring that clients receive a product that truly lasts. This meticulous attention to detail, from the initial design phase to the final installation, underscores a commitment to exceeding expectations.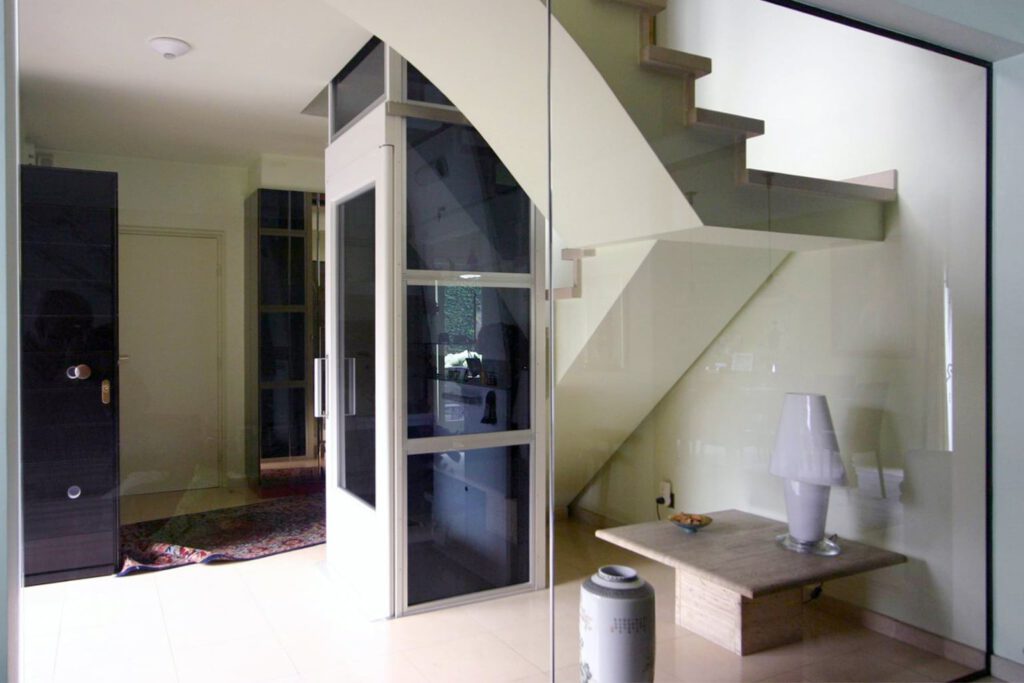 A GREENER FUTURE
We are continually working hard to reduce our carbon emissions and use sustainable materials.
---
recycled and recyclable materials
This uses less energy than a standard domestic kettle or hairdryer
of annual power usage and cost compared to a passenger lift in the same environment
An annual reduction of up to
is seen through the production of the annual power used.
---
We had a limited budget and Gartec worked out the very best option and price for us, they ensured we got the correct people involved regarding the design of the hole for the lift to travel through, and we duly placed the order. We had some misgivings about what we ordered as we were concerned about how it would look when it was installed and how obtrusive it would be, indeed we decided to amend the order so the lift had glass sides and wow! How glad we are that we did. The communication was first class all through and the aftercare has been very good.
I examined the market for a suitable lift for our premises, and Gartec had a lift that would fit into our small bar area and would not be too obtrusive, hence making contact and requesting someone visit to look at the site and advise on the best option for us, we are a grade 2 listed building and were having problems getting the planning permission for the lift to be installed where it would serve us best, Gartec made contact and arranged to visit us. Gartec was very professional and most helpful, and much more interested in getting it right for us than any of the other suppliers.
The cricket club is currently being used as a COVID vaccination centre and the lift is essential for those of limited mobility. Hence it was important to get the work done as soon as possible and on a day when the centre wasn't in use.  We're very grateful for the swift response from Gartec, the service engineer was also very competent and helpful.

---

Plymouth Cricket Club
"We turned to Gartec, and their innovative moving floor design. It was an attractive and successful option taking only 6 days to fit. The safety features include a remote lock and a Smart app operation from an iPhone, so parents can ensure no trapped fingers  or 'junior joyriding' – perfect for a family house. We have been impressed with both the product and professional installation, and would certainly consider Gartec again for another Octagon home."

---

Anton Dummer, Octagon Developments
"Both our Architect and Building Manager found Gartec Home professional, organised and proactive, and the installation process went smoothly. All the people my husband and I have dealt with have been helpful, and any queries dealt with quickly. The end result is totally integral to the build and reflects the modern architectural style."

---

Hazel Coomber, Brentwood
"I would like to say that everyone at Gartec has been very helpful. The lift is my lifeline and enables me to live here."

---

Barbara, Stourbridge
"The Gartec Home team were friendly and knowledgeable, they kept me informed and even tidied everything up at the end!"

---

Mary Jones, Abingdon
"Gartec offered a quick turnaround using a high-quality lift solution. It was important to have lifts that would complement the design and quality of the rest of the houses. The Gartec lifts offered this and only required a short installation period carried out by two friendly engineers. I am pleased with the overall look of the lifts installed and they will contribute to the townhouses being desirable to a bigger market. We look forward to working together again."

---

Keith Perfect, Bellwood Homes
Find More Customisable Home Lift Options
By integrating our solutions into your projects, you can cater to the accessibility needs of your clients whilst offering designs that turn heads. Reach out to our team today to book a consultation, where we can discuss your project needs, and explore our unmatched range.