Lift Maintenance Services
We offer completely hassle-free lift maintenance services for a safe and accessible workplace, public building or other type of commercial space. Our team uses the latest work equipment and materials, so you will always get lift servicing completed to the highest standards – which means long-lasting and high-performance lifts as a result.
About Our Lift Maintenance Services
You will also benefit from our skills and experience spanning over 25 years. The result of our work is first-class health and safety standards that keep maintenance frequency to a minimum.
When you choose us you also get the following benefits of our amazing service:
Preventative maintenance: We can spot issues before they become a problem. All of our lift repair and maintenance visits are thorough and we take proactive steps to ensure all lift operations and lifting equipment standards are as high as possible.
Low-cost service contracts: Our lift maintenance contracts are very low cost, so all our agreements let you meet maintenance requirements without having to worry about your budget. Our lift engineers are efficient and optimise the time they spend on site.
Hassle-free service: You always get reliable outcomes with professional, punctual and accurately-priced maintenance from one of the UK's leading lift companies. We can adapt to new challenges in your maintenance requirements with complete ease.
You will see our quality, reliability and experience in action when you work with us, and we have many happy relationships with building and safety managers across a range of sectors. Contact our talented lift installers and maintenance engineers for a quote today.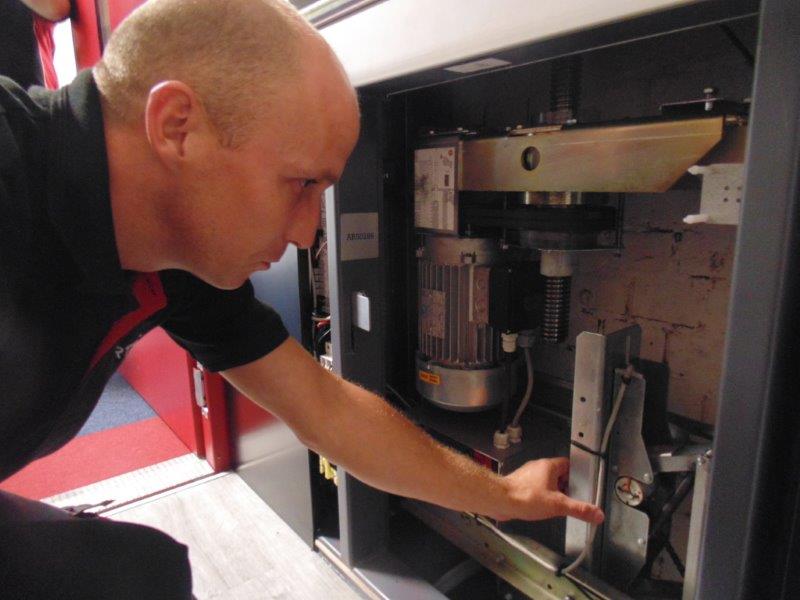 Why We Are One of the Best Lift Maintenance Companies in the UK
All of our lift services are cost-effective and thorough, which means you will never have to worry about adhering to stringent government regulations and your maintenance requirements. You can expect the following types of specialist lift maintenance from our expert team:
Wheelchair lift maintenance:
We offer specialist maintenance services for wheelchair lifts. With different considerations for weight capacity, lighting safety and entry ramps, it can be easy to worry about wheelchair lift safety. However, our team are adept at installing and servicing wheelchair lifts to conform with Building Regulations and the Equality Act 2010.
Industrial lift maintenance:
Our lift maintenance services are ideal for platform lifts, passenger lifts or mobile elevating work platforms. As one of the best-rated lift service companies in the UK, we can maintain lifts designed for the most heavy-duty or frequent use in industrial settings. We can also carry out LOLER inspections for insurance purposes.
Passenger lift maintenance:
Smooth, reliable passenger lift rides are what you get with our maintenance services, ideal for office or residential buildings with heavy foot traffic. We will make sure your business or organisation easily meets all responsibilities for safe, fully-operational lifts. When the time comes, our team can even carry out consultations and recommend lift upgrades.
Lift Maintenance Costs
Our high-quality, cost-effective servicing packages are ideal for any scale or project anywhere in the UK. To make sure we offer top maintenance for almost any budget we have six tiers of service to suit even the most stringent requirements: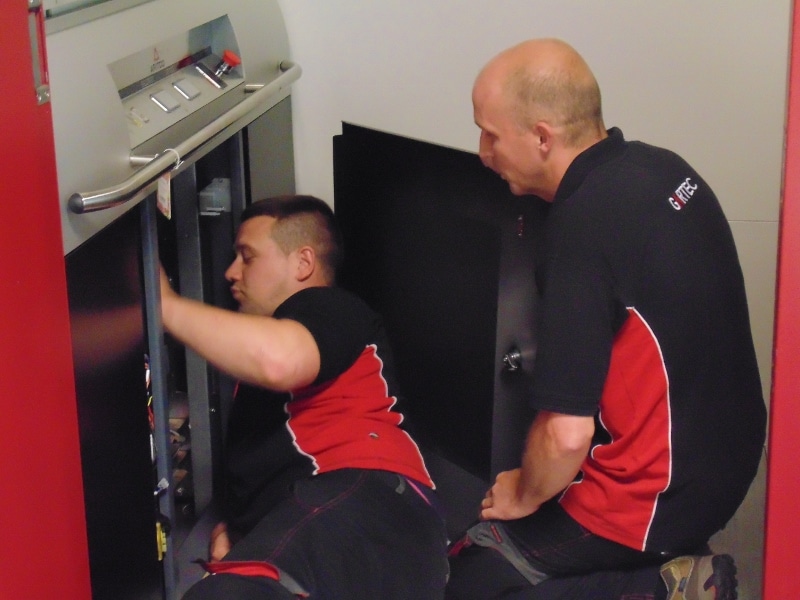 Bronze: For low-use lifts where LOLER is not a requirement. 2 service visits per year, components lubrication pit and platform cleaning and discount on parts and labour.
Bronze+: For low-use lifts where LOLER is a requirement. 2 service visits per year, 2 LOLER inspections per year, components lubrication and pit and platform cleaning.
Silver: For mid-to-high-use lifts where LOLER is not a requirement. 3 service visits per year, drive components lubrication and platform and pit cleaning.
Silver+: For mid-to-high-use lifts where LOLER is a requirement. 3 service visits per year, 2 LOLER inspections, drive components lubrication and cleaning.
Gold: For high-use lifts. 4 service visits per year, 2 LOLER inspections, drive components lubrication, cleaning and call-outs attended within 24 hours.
Platinum: Bespoke plans to your unique maintenance requirements. All standards and frequency of care available, LOLER inspections as you require.
Contact us for detailed prices. You will find an ideal partner for all of your lift maintenance needs with us. As one of the leading maintenance companies in the UK, we offer top-class services that are simple and delivered with integrity, for lasting lift solutions wherever you need them.
Get in Touch for Top Standard Lift Maintenance
We will maintain all the lifts in your building for the lowest price and with minimal hassle. Our team is there when your lift breaks down, too, so we can react whenever the unforeseen happens. Your organisation can succeed with us and our outstanding lift maintenance services.
There is a range of flexible service options available for your lift maintenance and our team works effectively with you and each other to deliver them all to the highest standard. Please feel free to get in touch with us today to learn more and start using our award-winning services.