Average Starting Costs & What Affects Home Lift Installation Prices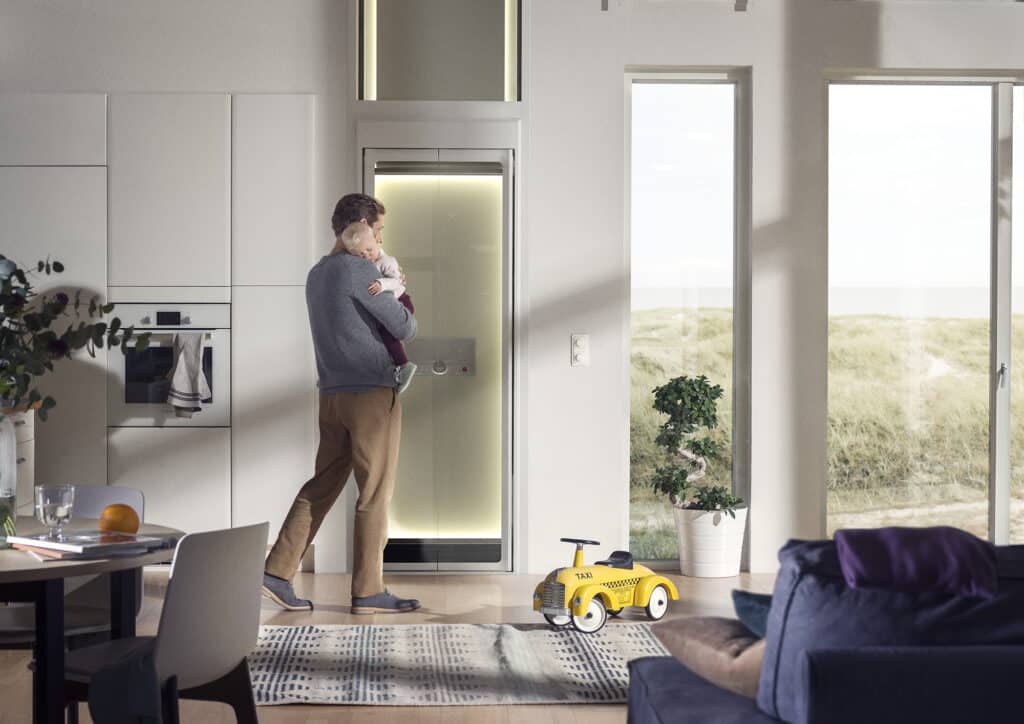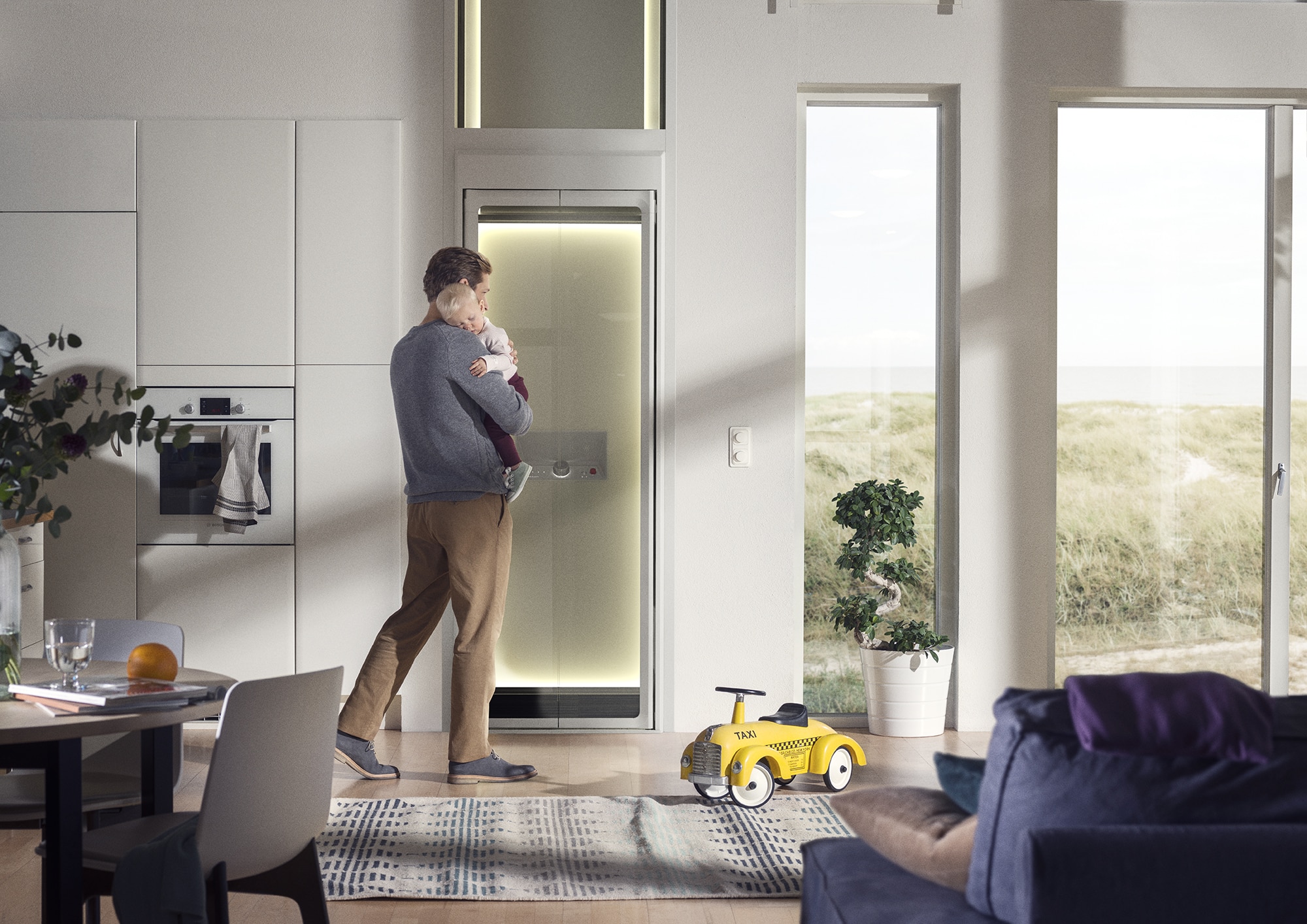 If you are looking to install a house lift in your home, you probably want to know about the costs. The good news is that domestic lifts are comparatively inexpensive to commercial lifts, but the installation prices can vary in cost quite substantially depending on various factors.
When it comes to the prices of lift models in the Gartec home lift range you can expect the following entry-level price points:
Gartec 3000 step lifts- starting at £6,000
Standard through-floor lifts – starting at £10,000 to £12,000
Gartec 4000 through-floor lifts – starting at £14,000
Gartec 6000 through-floor lifts – starting at £16,500
Gartec Home Lift – starting at £23,000
Although the above prices are an excellent starting point for planning your budget, there is significant room for fluctuation. All of our lift installations are bespoke, but we can offer an accurate price for a new home lift when you get in touch with us to find out more.
What Factors Affect the Price of Gartec Hydraulic Lifts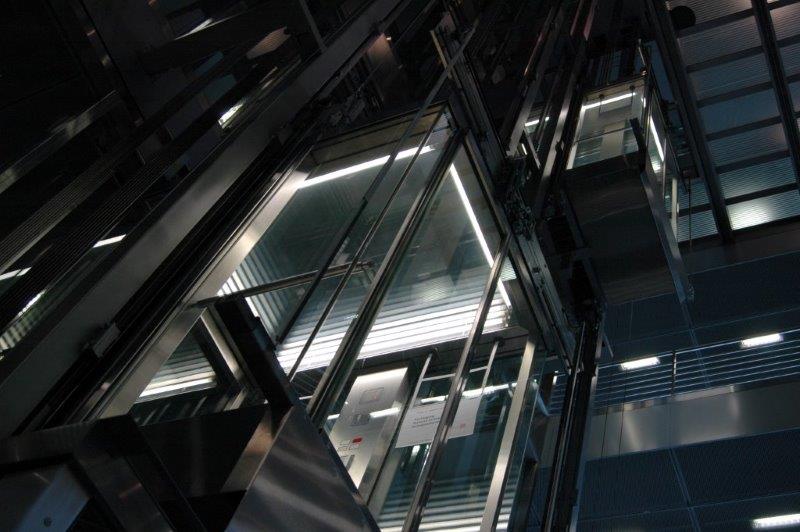 The type of lift you want is the biggest price variable, small step lifts with a low travel height naturally have a lower price than big through-floor lifts with a travel height spanning multiple floors.
However, whether you are buying a stairlift, installing outdoor wheelchair lifts or transforming your roof space with a domestic lift that lets you travel to converted lofts, many things can affect the costs. Being aware of these can help you make wise choices to find the right price,
Considerations that will impact your lift installation costs include the following:
Amount of building work: Significant building work, such as when installing a through-floor lift that goes into an ensuite bathroom where demolition is necessary or outdoors where landscaping is required, will easily push up installation costs.
Platform size: Most of our lifts come with multiple platform sizes, which will make them more suitable for different weight capacities and help meet other requirements. When we install bigger platforms this increases home lift costs.
Enclosure or shaft size: The higher the distance you need to travel, the greater the enclosure or shaft costs will become. Many of our lifts use clever shaftless designs, but the travelling distance is a big factor in determining how much a home lift will cost.
Number of doors: Many of our lifts can open on up to three sides, which is part of the reason why we can fit lifts in very small homes and awkward or tight spaces. However, more doors mean more materials, and therefore there are extra costs involved.
Additional features: Whether it is a safety button, an emergency alarm at a specific height, lighting or other additional features, we can help find the right lift for you. But, the more you deviate from the standard models of our lifts, the higher the cost will be.
Finishes: We offer many potential decorative customisations, as our approach to each lift installation or replacement aims for aesthetically-pleasing results. We can match your home decor precisely, but this will incur an additional expense in many cases.
Luckily, the vast majority of our house lifts fall within the parameters of permitted developments, so you will not face unexpected costs when it comes to planning permission or other problems. Installation time is another significant factor that will affect costs.
How Gartec Home Lifts Offer the Best Value for Money
When you choose Gartec for your new lift installation we can help keep the average cost low, but we also offer some fantastic service benefits that make the average cost of a new home lift much more worthwhile compared to other installers.
Cost-cutting benefits of choosing Gartec include the following:
Extended warranty included, which runs for 2 years after installation
Free 24-hour help and emergency breakdown hotline
Free survey before your installation begins
Inclusive of all installation costs,
Quotes, home visits and design plans included
Service plans included for 1 year
We have an award-winning team capable of fitting new or replacement lifts while spending minimal time on site, which can greatly reduce your costs by avoiding unnecessary delays. You also get low running costs, so all of our lifts offer a brilliant, continuous return on investment.
Why Choose Us for a Home Lift Installation?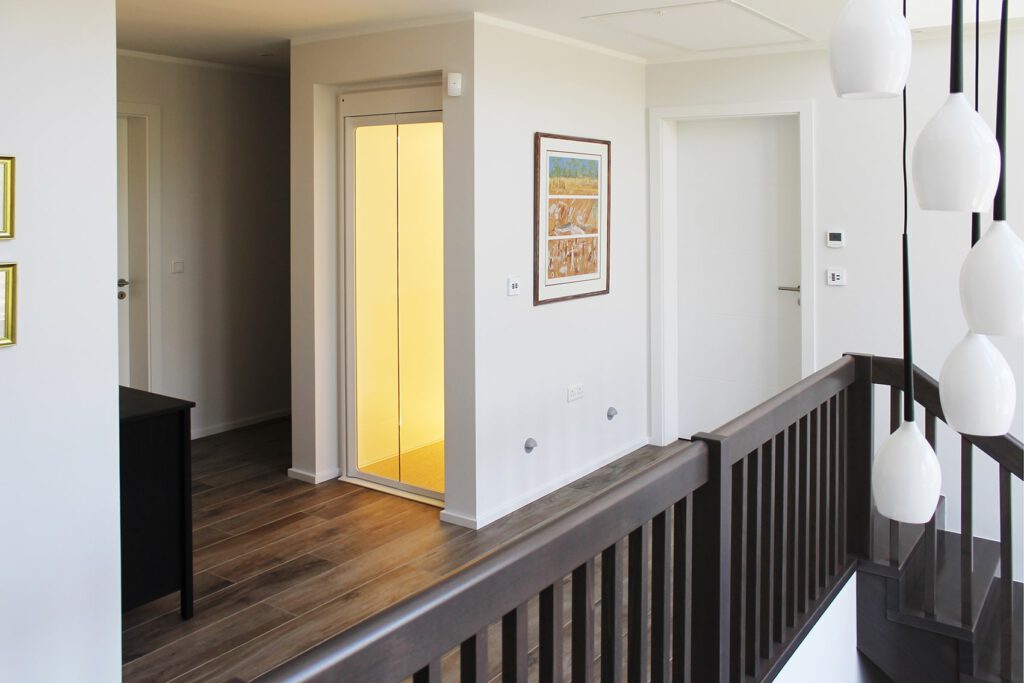 We have been a leading innovator in all types of commercial and domestic lift designs and offer outstanding design and installation services. The rugged capabilities of our commercial lifts inform our home lift designs, so you are guaranteed an impressively-functioning lift installation.
Our team can install home lifts in a sensitive, non-disruptive way, which will never detract from your home ambience or the exterior of your home. You will enjoy an immensely smooth and enjoyable installation journey with our accredited, experienced, friendly and professional team.
The quality of our work speaks for itself, so please make sure you take a look at our case studies page for some information on what our amazing team can achieve.
---
Contact Us to Find Out How Much Your Home Lift Will Cost
We understand that lift costs can be a worry when you are thinking of installing a new house lift. However, our home lift installations utilise clever low-cost designs with recyclable materials and come with swift fitting timescales, so we can promise to keep the price as low as possible.
As experts in the trade, we have over 25 years of experience in delivering outstanding results for disabled lifts inside or outdoors and many other wheelchair, goods or passenger lifts. Please get in touch with us to find out more about how much a new lift or lift replacement will cost.