Commercial Lift Range
Our commercial platform lift range has something for every project. From simple internal electrical lifts to external hydraulic systems, Gartec can provide a solution. Take a look below and see if any of our lifts could be the answer.
Aritco PublicLift Access
Our most popular commercial lift
The most versatile platform lift on the market, the Aritco PublicLift Access is a simple, cost effective solution for access in almost any building. The Aritco PublicLift Access range uses our screw & nut system – quiet, efficient and safe. Choose from a huge selection of finishes and colours.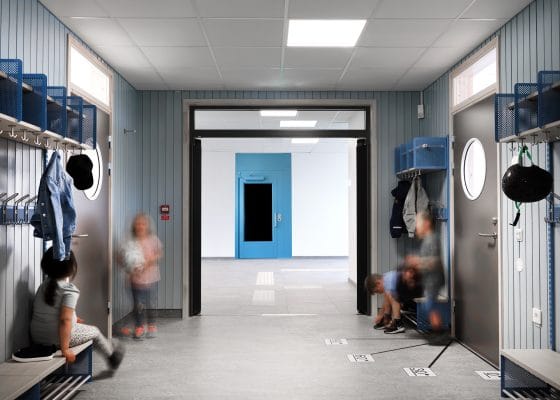 Aritco PublicLift Access Goods Option
Our most popular commercial lift for both passenger and goods
The Aritco PublicLift Access Goods Option is based on our most popular model, the PublicLift Access but can have additional safety features such as a steel kerb edge and increased lifting capacity to 500kg. The lift is certified for use by passengers and light goods.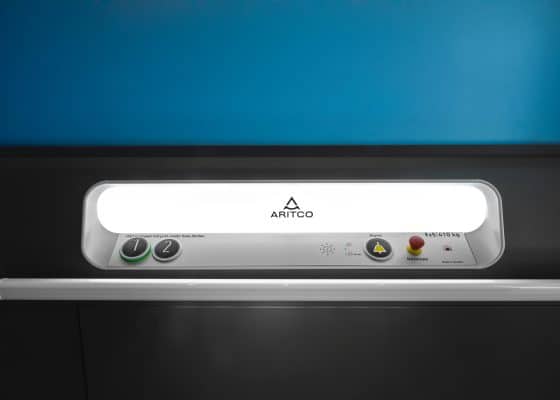 Aritco PublicLift Access Outdoor Option
Our most popular commercial lift for external applications
The Aritco PublicLift Access Outdoor Option is based on our most popular model, the PublicLift Access. However, it boasts the additional features a weatherproof outdoor lift needs, including chromated guides, an external roof and door canopies. This is most frequently used where internal space is at a premium.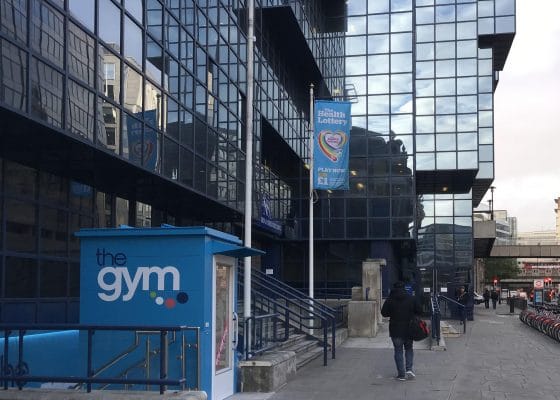 Gartec PublicLift Cabin
The Gartec PublicLift Cabin is our quiet, energy efficient MRL (Machine Room Less) enclosed passenger cabin lift. It has all the standard features you expect from a traction lift such as automatic telescopic doors, but with extra options such as self-supporting glazed structure to give the look and feel of a conventional lift at a fraction of the price, with less building work in connection to installation.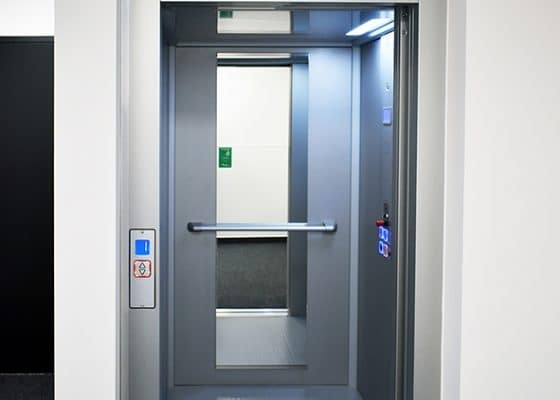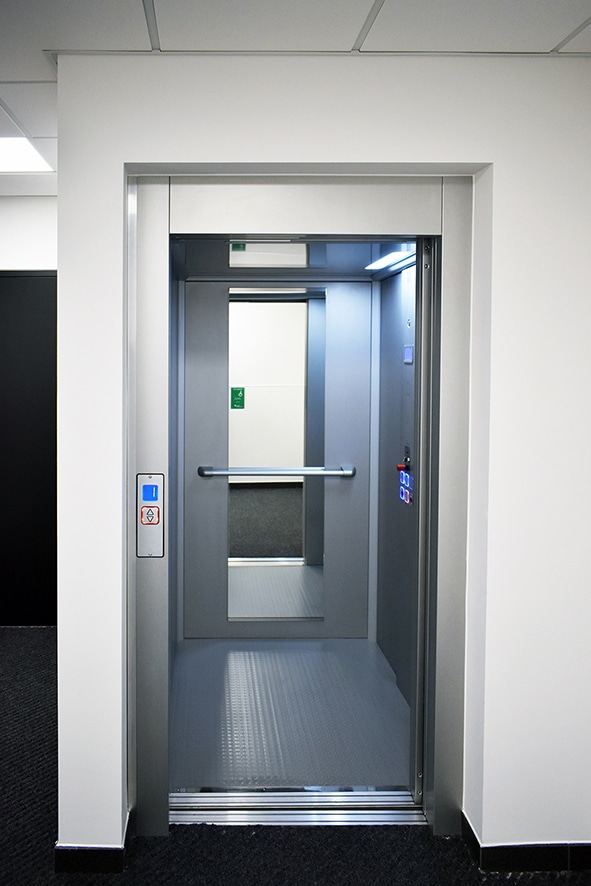 Gartec 8000 Hydraulic Cabin Stretcher Lift
Our Gartec 8000 is ideal for care homes & bike showrooms where extra space is required in the lift to move larger items
The Gartec 8000 is a compact hydraulic lift system with the look, feel and style of a conventional passenger lift but reduced cost, time and maintenance. With stretcher lift / bike lift sizes, it is ideal for hospitality and medical locations as well as car park lifts and similar, the 8000 is a versatile commercial access option.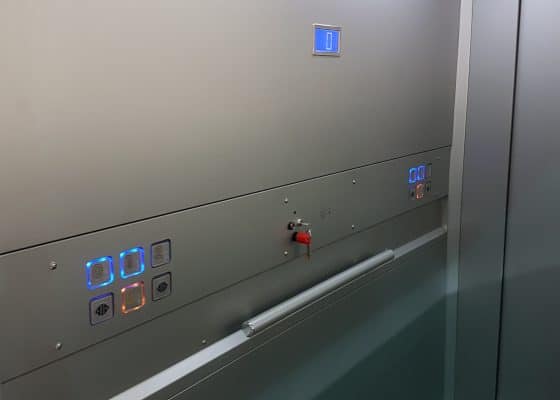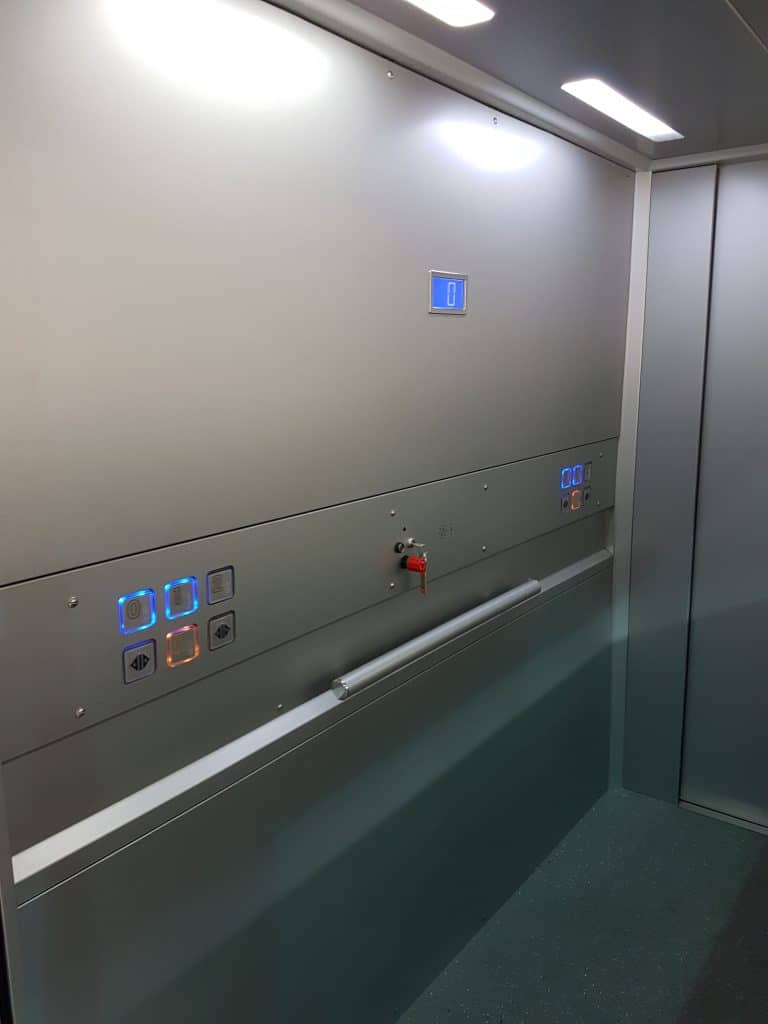 Aritco 9000 Cabin Lift
The Aritco cabin lift is an ideal solution for retail spaces, education building & commercial offices
The Aritco 9000 Cabin Platform Lift is a functional, low cost and reliable enclosed cabin platform lift which is a great alternative to a conventional lift for almost any project. Fully compliant with Part M and the Equality Act and ideal as a wheelchair lift or access lift, the Aritco 9000 cabin lift offers a familiar surrounding with quick installation.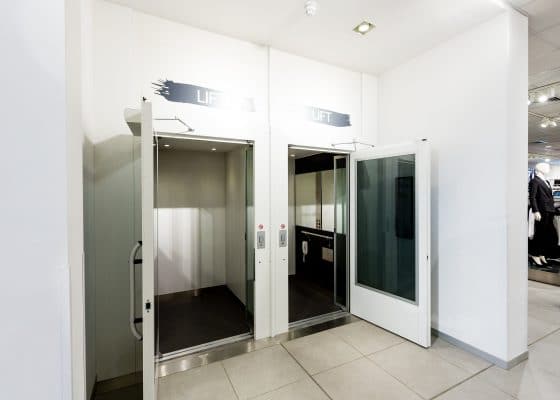 Gartec Platform Stairlift
The perfect inclined platform stairlift for providing wheelchair access and overcoming straight flights of stairs internally or externally
Economical and space saving, a platform stair lift is a very popular and versatile access solution for wheelchair users. The platform stairlift is similar to a normal stair lift, but with a platform for wheelchairs rather than a seat. The wheelchair user rolls onto the platform, safety bars lower, and a constant pressure joystick controls movement along the staircase.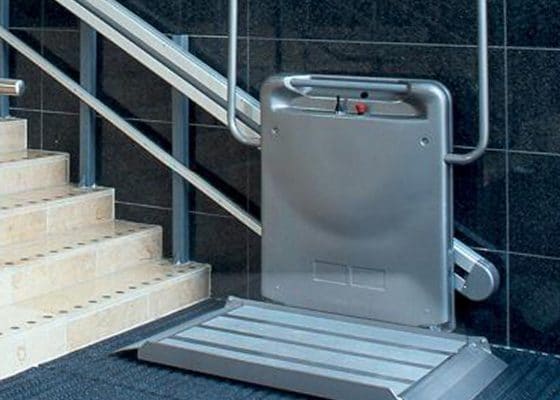 Gartec 3000 Platform Step Lift
A stylish and robust Home Lift perfect for external applications under 3000mm.
Accessing a building independently is easy with the Gartec 3000 Step Lift. An ideal short-rise lift is a perfect alternative to a ramp where space is limited. The 3m travel and simple, compact system give you maximum efficiency, and we offer a selection of platform sizes and finishes to suit all environments and budgets.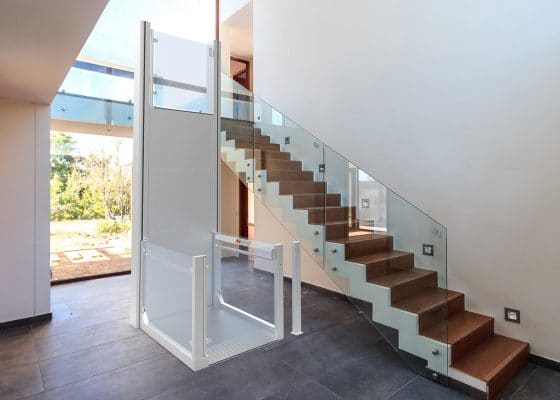 Gartec 1000 High Capacity Platform Lift
A high capacity passenger goods lift particularly suitable industrial environment
The Gartec 1000 platform lift is a 1,000kg platform lift, suitable for passengers, wheelchair users and stretchers. Carry up to 1,000kg over 13m, with doors on up to three sides. Optional extras give you design freedom, including larger doorways for powered wheelchairs and beds.