Commercial Lift Range
Discover a versatile range of commercial platform lifts tailored to meet the needs of any project. Whether you're in the market for straightforward internal electrical lifts or more complex external hydraulic systems, Gartec has the ideal solution waiting for you.
How Our Commercial Lifts Can Support Your Project
Choosing a commercial lift provider can sometimes feel daunting, but Gartec distinguishes itself as an industry leader for several significant reasons. Below, we explore the unique challenges our lift solutions resolve, giving you not just a product, but a valuable partnership that takes your business to the next level.
Functional Design
Our commercial lifts are crafted with a keen eye for detail, featuring sleek and modern designs that integrate seamlessly into a variety of architectural styles. Whether you are looking to complement a contemporary office space or a historic building, our lifts function and enhance through expert design.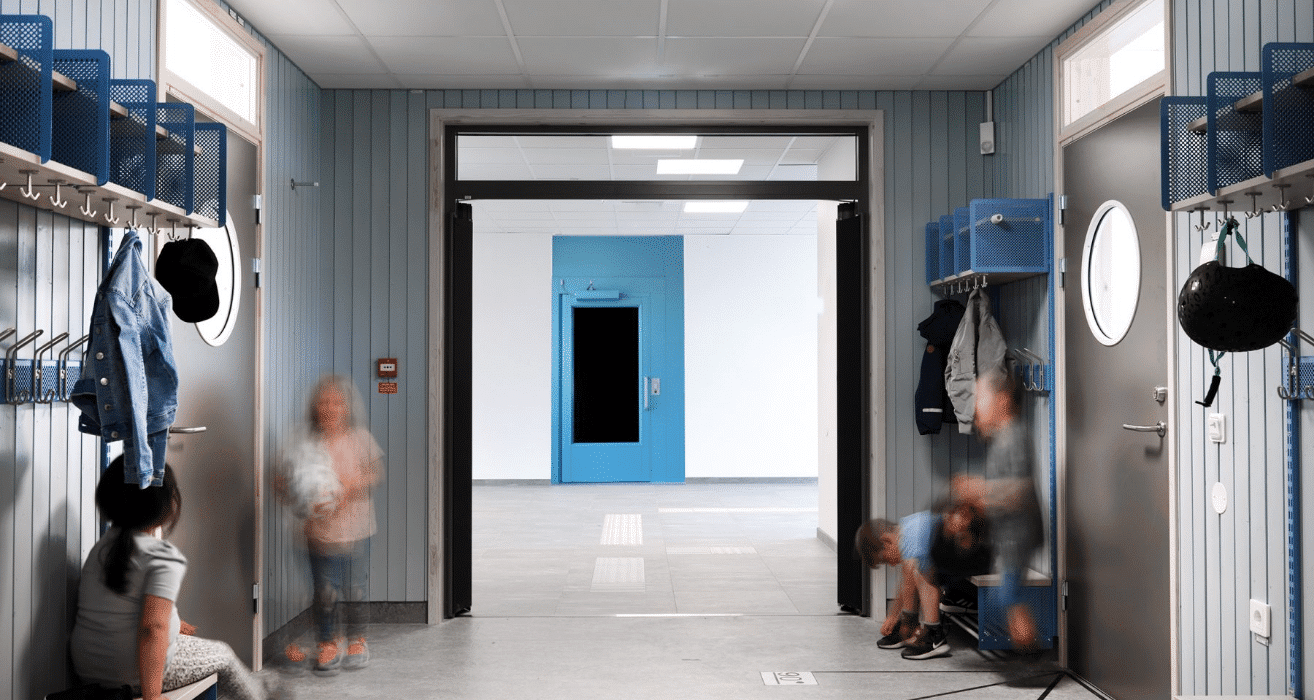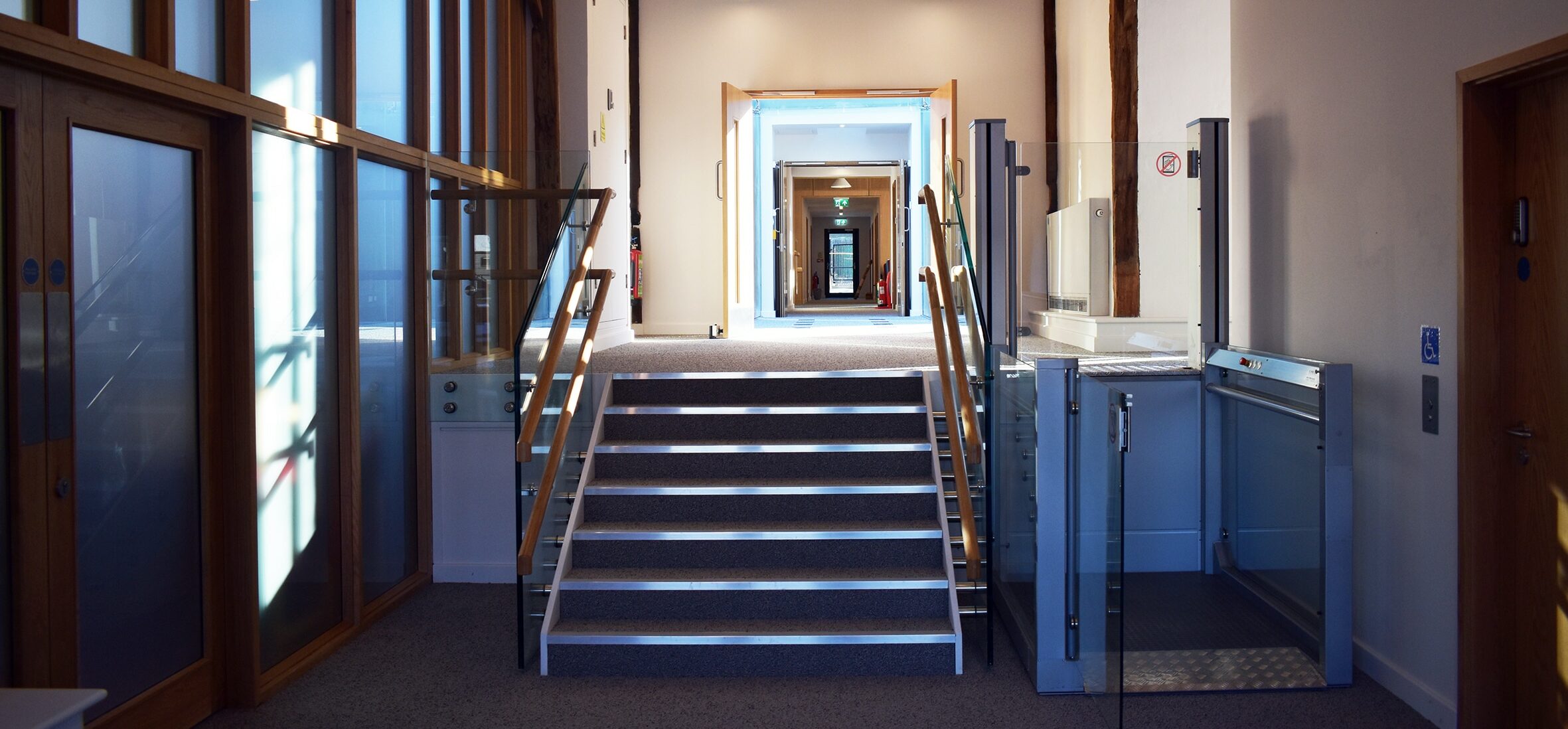 Custom Builds
We want you to be able to stand out in your industry, which is why we offer the flexibility of customisable lift solutions, tailored to meet the needs of your business. Whether you require specific dimensions, finishes, or advanced features, our team of experts will work closely with you to create the mobility solution you require.
Optimal Safety
Our commercial lifts are rigorously tested and compliant with all relevant regulations, ensuring a safe and smooth ride every time. From the initial design phase to the final installation, safety is embedded into every layer of our process. Comprehensive LOLER inspections and training are also available to all our commercial clients.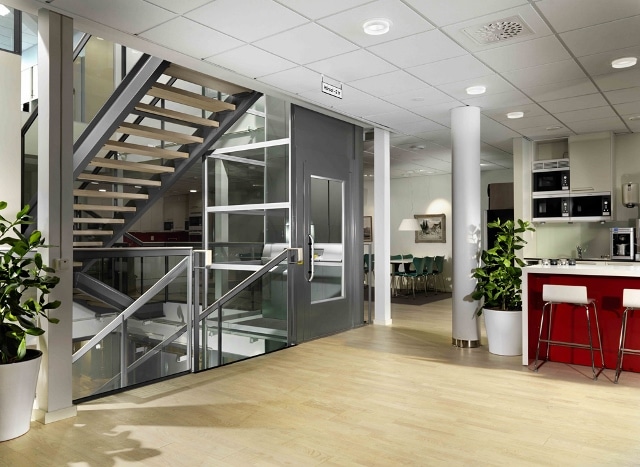 Turnkey Solutions
We offer complete turnkey solutions that cover everything from initial consultation to final installation. Our expert team will guide you through compliance, accessibility, dimensions, costs, and sustainability, ensuring a hassle-free experience that leaves no stone unturned.
Dedicated Maintenance
Our dedicated maintenance team is committed to ensuring that your lift operates at peak performance, minimising downtime and maximising reliability. From routine inspections to emergency repairs, we offer a comprehensive range of maintenance services that go beyond mere troubleshooting.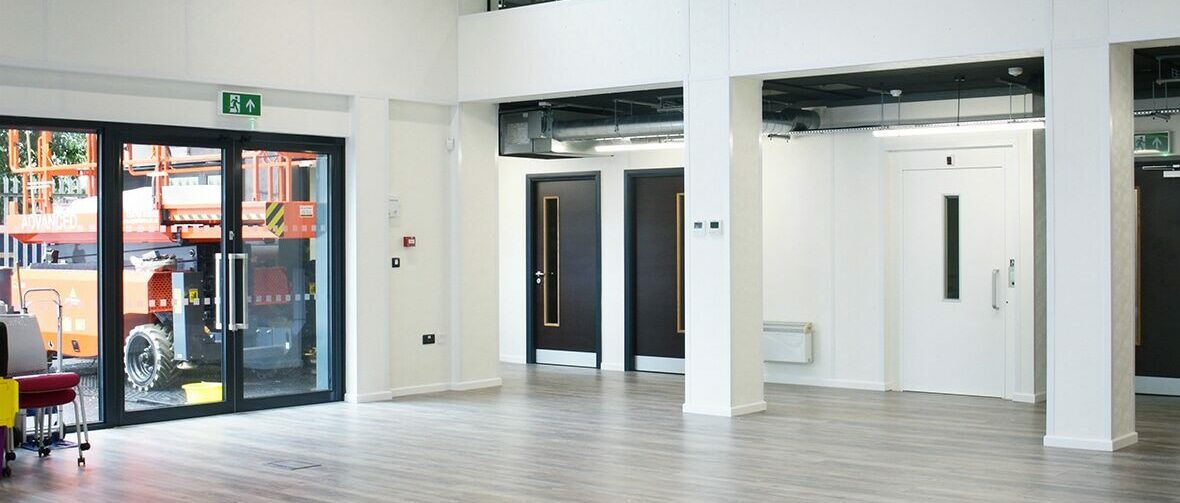 Competitive Offerings
Our commercial lift solutions are top-of-the-line in quality and competitively priced, and our transparent pricing model ensures that you get the best deal without compromising on features or safety. Choose Gartec for a lift solution that delivers exceptional value at a cost that suits your budget.
Commercial Warranties
Investing in a Gartec lift is a decision backed by robust warranty options. We stand by the quality and durability of our products, offering comprehensive warranty packages that give you added peace of mind. From parts to labour, our warranties and services cover various aspects, ensuring that your investment is protected long after the installation is complete.

Aritco PublicLift Access
Our most popular commercial lift
The most versatile platform lift on the market, the Aritco PublicLift Access is a simple, cost effective solution for access in almost any building. The Aritco PublicLift Access range uses our screw & nut system – quiet, efficient and safe. Choose from a huge selection of finishes and colours.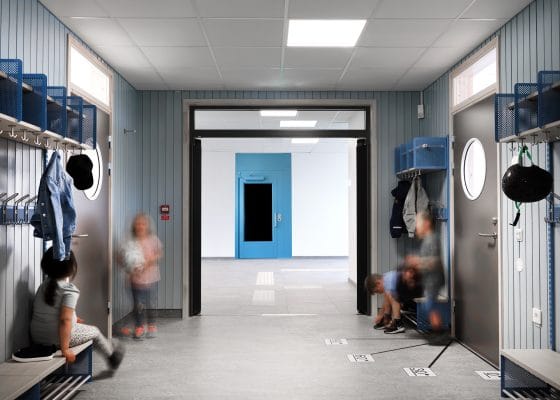 Aritco PublicLift Access Goods Option
Our most popular commercial lift for both passenger and goods
The Aritco PublicLift Access Goods Option is based on our most popular model, the PublicLift Access but can have additional safety features such as a steel kerb edge and increased lifting capacity to 500kg. The lift is certified for use by passengers and light goods.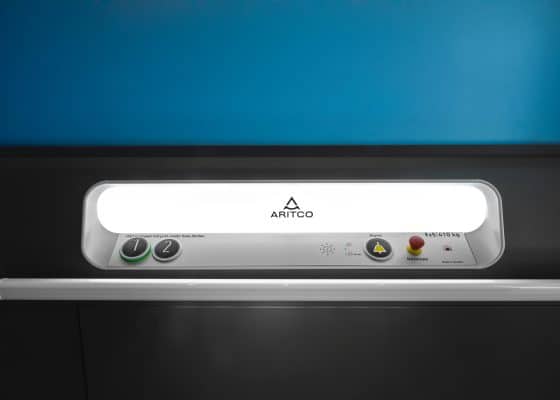 Aritco PublicLift Access Outdoor Option
Our most popular commercial lift for external applications
The Aritco PublicLift Access Outdoor Option is based on our most popular model, the PublicLift Access. However, it boasts the additional features a weatherproof outdoor lift needs, including chromated guides, an external roof and door canopies. This is most frequently used where internal space is at a premium.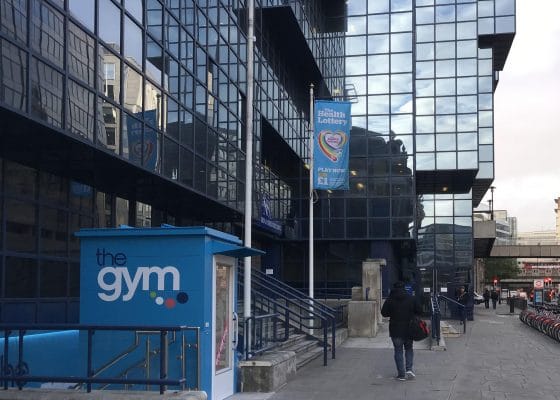 Gartec Cabin Lift
The Gartec PublicLift Cabin is our quiet, energy efficient MRL (Machine Room Less) enclosed passenger cabin lift. It has all the standard features you expect from a traction lift such as automatic telescopic doors, but with extra options such as self-supporting glazed structure to give the look and feel of a conventional lift at a fraction of the price, with less building work in connection to installation.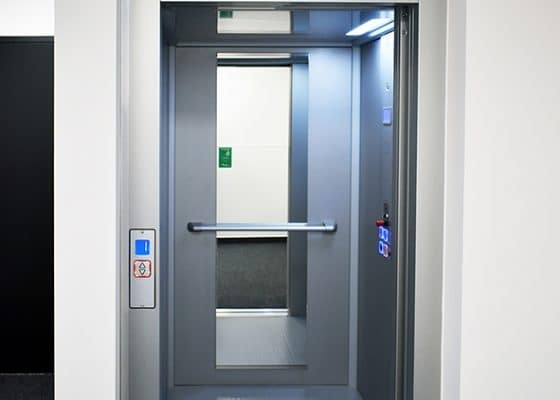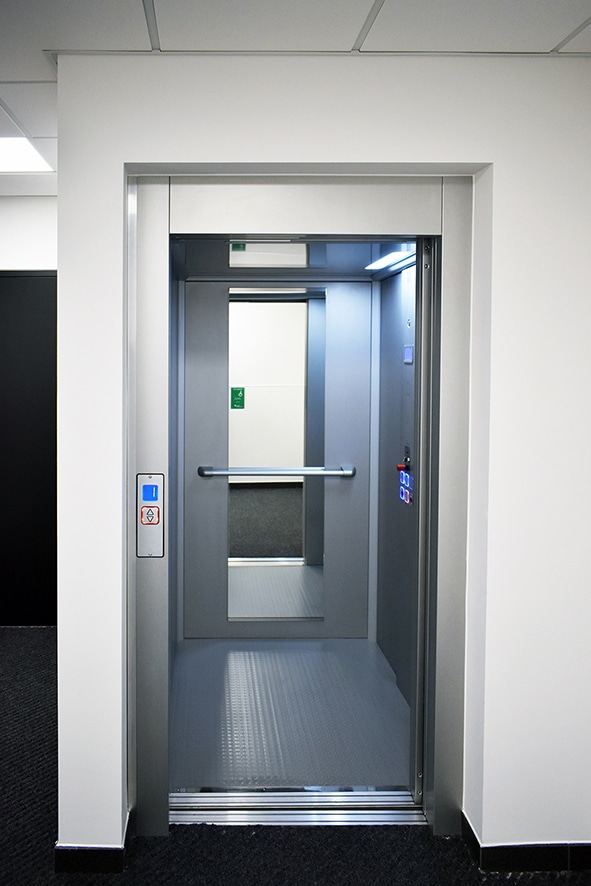 Aritco 9000
The Aritco cabin lift is an ideal solution for retail spaces, education building & commercial offices
The Aritco 9000 Cabin Platform Lift is a functional, low cost and reliable enclosed cabin platform lift which is a great alternative to a conventional lift for almost any project. Fully compliant with Part M and the Equality Act and ideal as a wheelchair lift or access lift, the Aritco 9000 cabin lift offers a familiar surrounding with quick installation.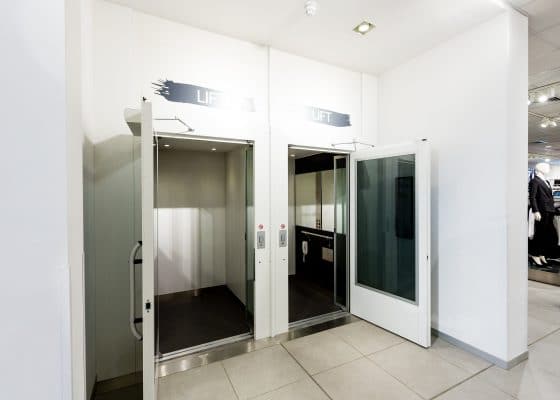 Gartec 1000 High Capacity Platform Lift
A high capacity passenger goods lift particularly suitable industrial environment
The Gartec 1000 platform lift is a 1,000kg platform lift, suitable for passengers, wheelchair users and stretchers. Carry up to 1,000kg over 13m, with doors on up to three sides. Optional extras give you design freedom, including larger doorways for powered wheelchairs and beds.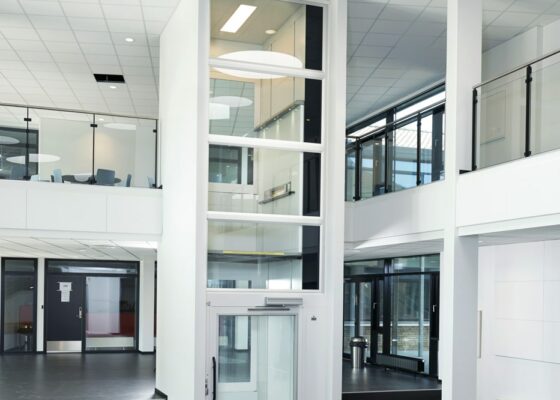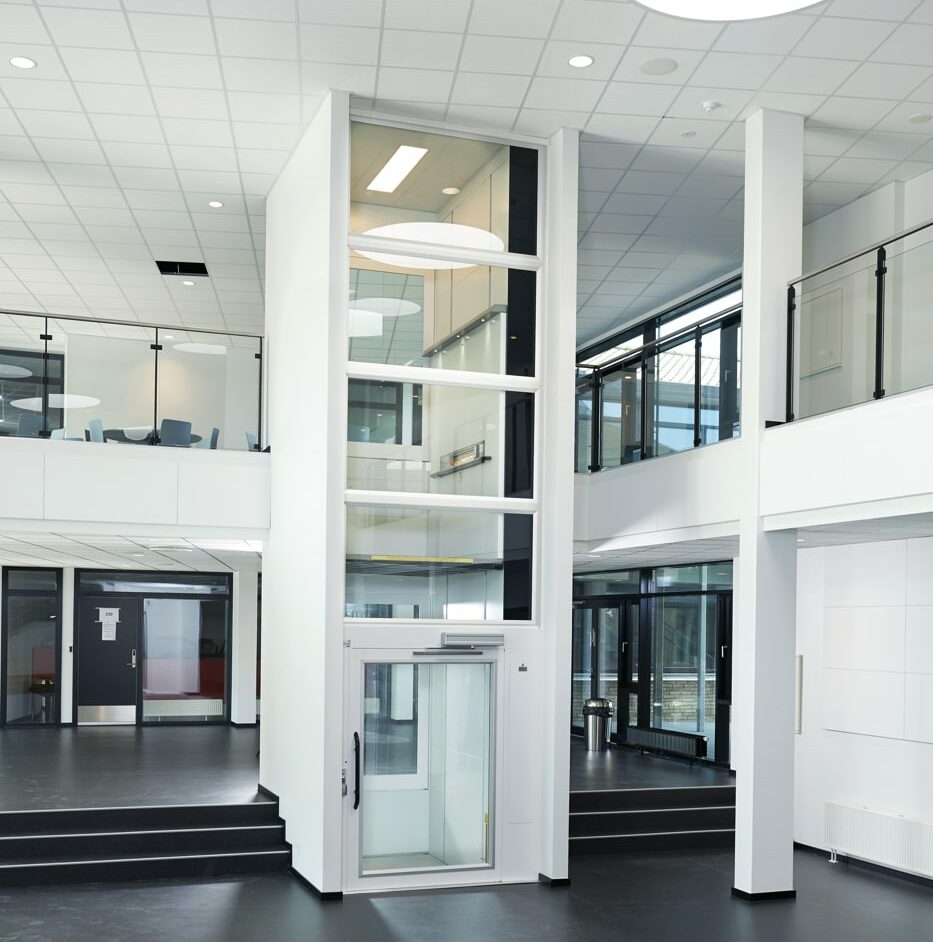 Gartec Elegance Step Lift
A versatile solution that combines style and functionality. Ideal for both interior and exterior applications, this platform lift offers a range of customisation options to seamlessly blend with your architecture.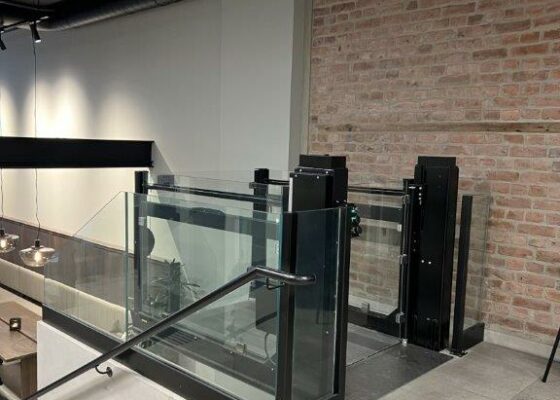 Gartec Superior Strategos Step Lift
A commercial platform lift that prioritises safety without compromising on efficiency. Designed for a diverse range of implementations, the Superior Strategos is the go-to choice for businesses looking for a reliable and flexible accessibility solution.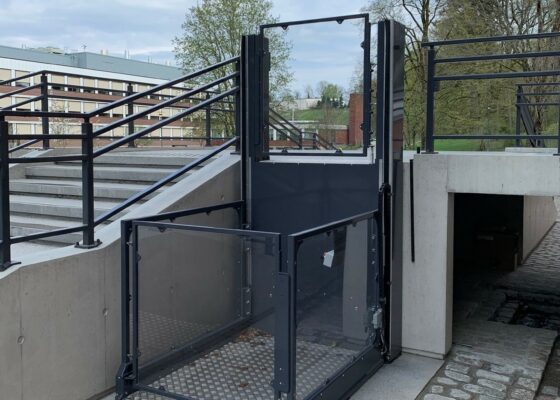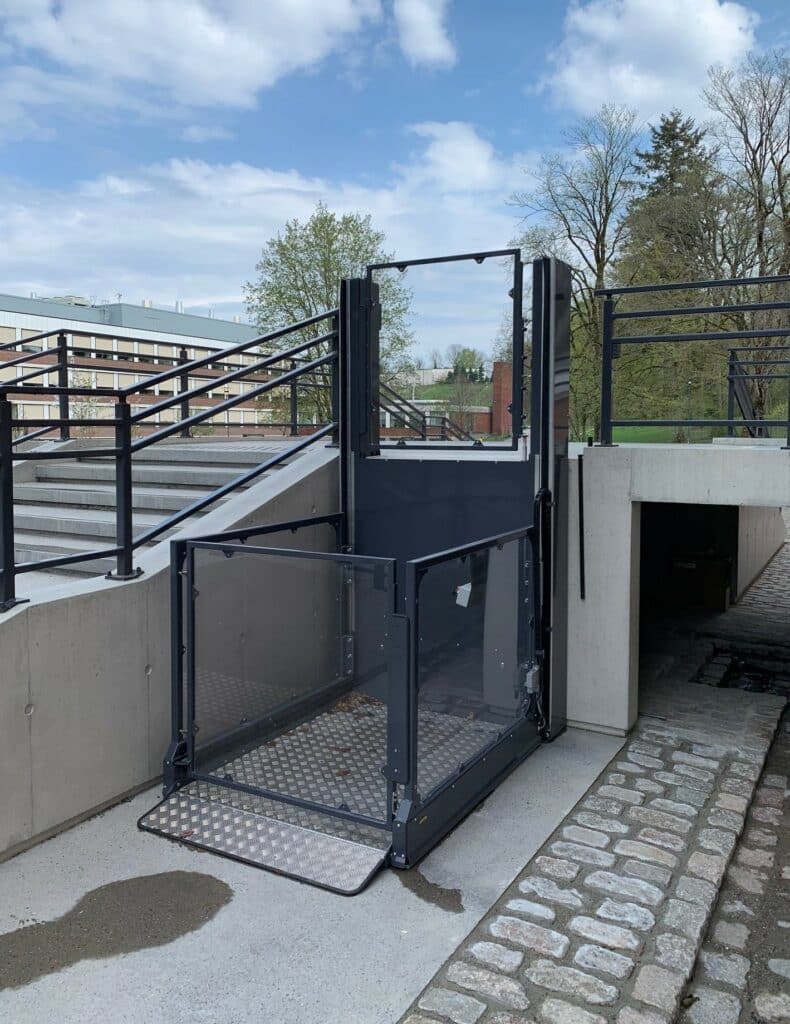 Gartec Low Up Step Lift
The epitome of simplicity and cost-effectiveness, with its easy-to-use controls and immediate accessibility features, the Low Up is a perfect fit for budget-conscious commercial environments, with no pit required and the option for additional stainless steel handrails.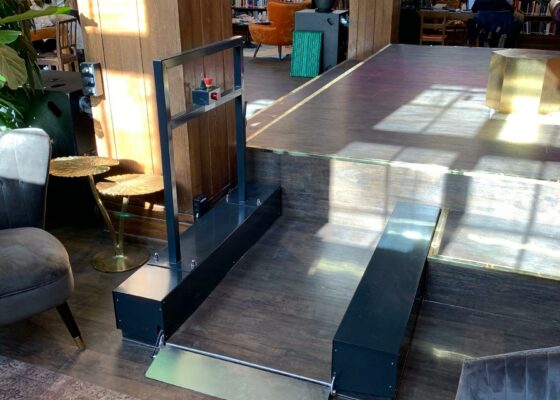 Gartec Mid 1000 Step Lift
A wheelchair-friendly platform lift, specifically designed for quick installation in spaces such as retail stores and healthcare residences. With its standardised specifications, this model's swift lead and installation times make it ideal for any fast-paced commercial setting.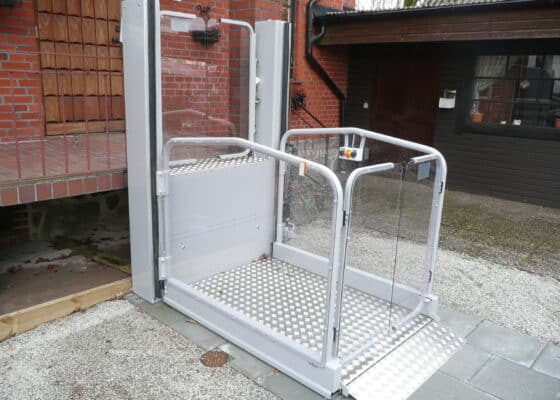 Gartec 3000 Platform Step Lift
A stylish and robust Home Lift perfect for external applications under 3000mm.
Accessing a building independently is easy with the Gartec 3000 Step Lift. An ideal short-rise lift is a perfect alternative to a ramp where space is limited. The 3m travel and simple, compact system give you maximum efficiency, and we offer a selection of platform sizes and finishes to suit all environments and budgets.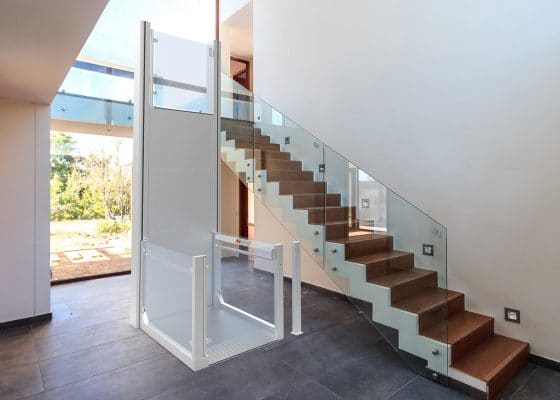 Gartec Platform Stairlift
The perfect inclined platform stairlift for providing wheelchair access and overcoming straight flights of stairs internally or externally
Economical and space saving, a platform stair lift is a very popular and versatile access solution for wheelchair users. The platform stairlift is similar to a normal stair lift, but with a platform for wheelchairs rather than a seat. The wheelchair user rolls onto the platform, safety bars lower, and a constant pressure joystick controls movement along the staircase.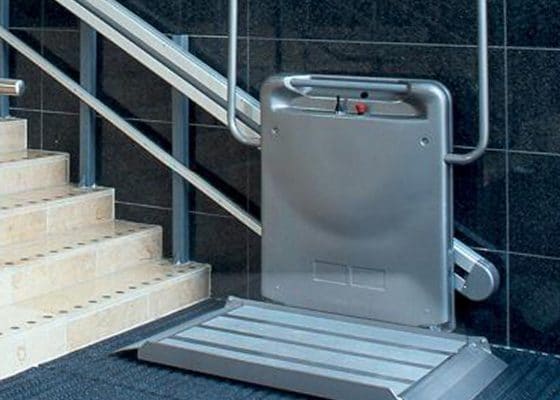 Why Choose Us?
With over 25 years of industry experience, we have mastered the art of combining cutting-edge design with unparalleled safety features. Our commitment to excellence is a promise we deliver on, every time. We pride ourselves on offering an effortless experience from enquiry to installation, backed by a team dedicated to exceeding your expectations.
A GREENER FUTURE
We are continually working hard to reduce our carbon emissions and use sustainable materials.
---
recycled and recyclable materials
This uses less energy than a standard domestic kettle or hairdryer
of annual power usage and cost compared to a passenger lift in the same environment
An annual reduction of up to
is seen through the production of the annual power used.
---
Frequently Asked Questions
What types of commercial lifts does Gartec offer?
We offer a diverse range of commercial lifts, from sleek and modern designs to custom-built solutions. Our lifts are suitable for various commercial settings, including offices, retail spaces, and public buildings.
How does Gartec ensure the safety of its lifts?
Safety is a top priority for us. All our lifts comply with industry standards and undergo rigorous testing. We also provide comprehensive safety features, including emergency stop buttons and overload indicators.
Can I customise my lift?
Absolutely. We offer flexible customisation options to meet your unique business needs. From design elements to functional features, we can tailor a lift solution that aligns with your requirements.
What does a turnkey solution mean?
A turnkey solution from Gartec means we handle everything from consultation to installation. We offer advice on compliance, accessibility, dimensions, and costs, ensuring a hassle-free experience.
What kind of service can I expect from Gartec?
From your initial enquiry to after-care, our dedicated team is committed to providing a complete experience, as well as dedicated and timely maintenance.
How cost-effective are Gartec's commercial lifts?
Our commercial lifts offer excellent value for money, thanks to competitive pricing coupled with high-quality engineering and service – placing us as one of the leading choices for commercial mobility solutions on the market.
What warranty options are available for commercial lifts?
We provide a robust 1-year warranty on all our commercial lifts, to give you a little extra peace of mind. This warranty covers various aspects of the model, from mechanical components to electrical systems.
We had a limited budget and Gartec worked out the very best option and price for us, they ensured we got the correct people involved regarding the design of the hole for the lift to travel through, and we duly placed the order. We had some misgivings about what we ordered as we were concerned about how it would look when it was installed and how obtrusive it would be, indeed we decided to amend the order so the lift had glass sides and wow! How glad we are that we did. The communication was first class all through and the aftercare has been very good.
I examined the market for a suitable lift for our premises, and Gartec had a lift that would fit into our small bar area and would not be too obtrusive, hence making contact and requesting someone visit to look at the site and advise on the best option for us, we are a grade 2 listed building and were having problems getting the planning permission for the lift to be installed where it would serve us best, Gartec made contact and arranged to visit us. Gartec was very professional and most helpful, and much more interested in getting it right for us than any of the other suppliers.
The cricket club is currently being used as a COVID vaccination centre and the lift is essential for those of limited mobility. Hence it was important to get the work done as soon as possible and on a day when the centre wasn't in use.  We're very grateful for the swift response from Gartec, the service engineer was also very competent and helpful.

---

Plymouth Cricket Club
"We turned to Gartec, and their innovative moving floor design. It was an attractive and successful option taking only 6 days to fit. The safety features include a remote lock and a Smart app operation from an iPhone, so parents can ensure no trapped fingers  or 'junior joyriding' – perfect for a family house. We have been impressed with both the product and professional installation, and would certainly consider Gartec again for another Octagon home."

---

Anton Dummer, Octagon Developments
"Both our Architect and Building Manager found Gartec Home professional, organised and proactive, and the installation process went smoothly. All the people my husband and I have dealt with have been helpful, and any queries dealt with quickly. The end result is totally integral to the build and reflects the modern architectural style."

---

Hazel Coomber, Brentwood
"I would like to say that everyone at Gartec has been very helpful. The lift is my lifeline and enables me to live here."

---

Barbara, Stourbridge
"The Gartec Home team were friendly and knowledgeable, they kept me informed and even tidied everything up at the end!"

---

Mary Jones, Abingdon
"Gartec offered a quick turnaround using a high-quality lift solution. It was important to have lifts that would complement the design and quality of the rest of the houses. The Gartec lifts offered this and only required a short installation period carried out by two friendly engineers. I am pleased with the overall look of the lifts installed and they will contribute to the townhouses being desirable to a bigger market. We look forward to working together again."

---

Keith Perfect, Bellwood Homes
Invest in Leading Commercial Accessibility Today
We promise to utilise our expertise and knowledge to provide you with exceptional service and the perfect platform lift solution, whilst upholding core values of simplicity, integrity, teamwork, and excellence – ensuring that we are a partner you can trust.
Don't settle for anything less than the best in commercial lift solutions. Take the first step in transforming your building's accessibility and operational efficiency by browsing our range, or get in touch with our team for more in-depth project guidance.