RIBA CERTIFIED CONTINUING PROFESSIONAL DEVELOPMENT (CPD) ON PLATFORM LIFTS
Keep up to date and improve your knowledge with our RIBA registered, double points platform lifts CPD. With online and office-based versions, you can learn on your own or with your colleagues, and pick a time and place to suit you.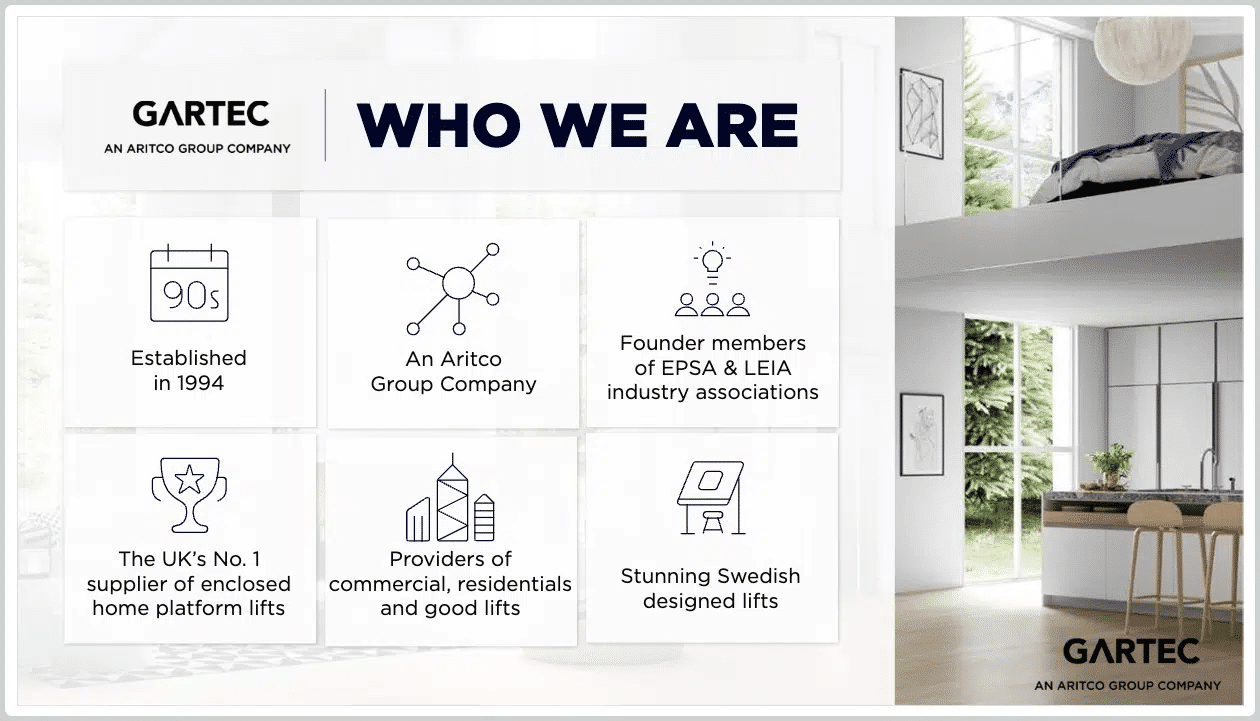 A NEW HOME PLATFORM LIFT CPD FOR ARCHITECTS LESSON AND QUIZ
Gartec have a NEW RIBA Certified, core curriculum home platform lift CPD available, designed with architects in mind. "Platform Home Lifts for Private Residence" is a key educational tool, looking at both the specification and design of platform lifts, as well as offering an interesting look at how platform lifts have developed to become versatile passenger carrying lifts.
Number of Questions: 7
Est. Time to Complete: 30 Minutes
Our NEW core curriculum CPD covers the following topics:
Types of platform lift
Platform lift legislation timeline
Platform lift features and benefits
Specification and building requirements
Suitable environments
Common platform lift design options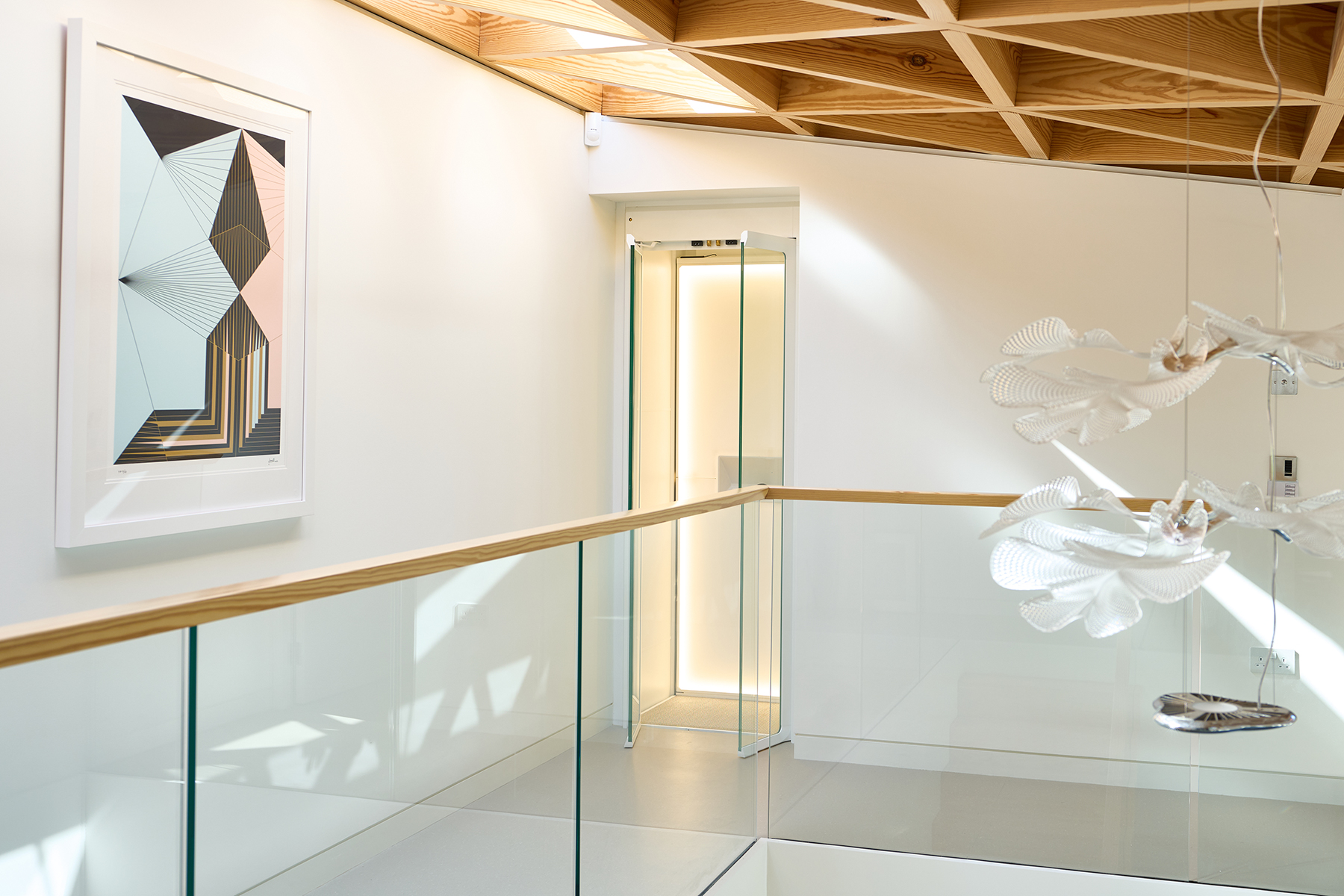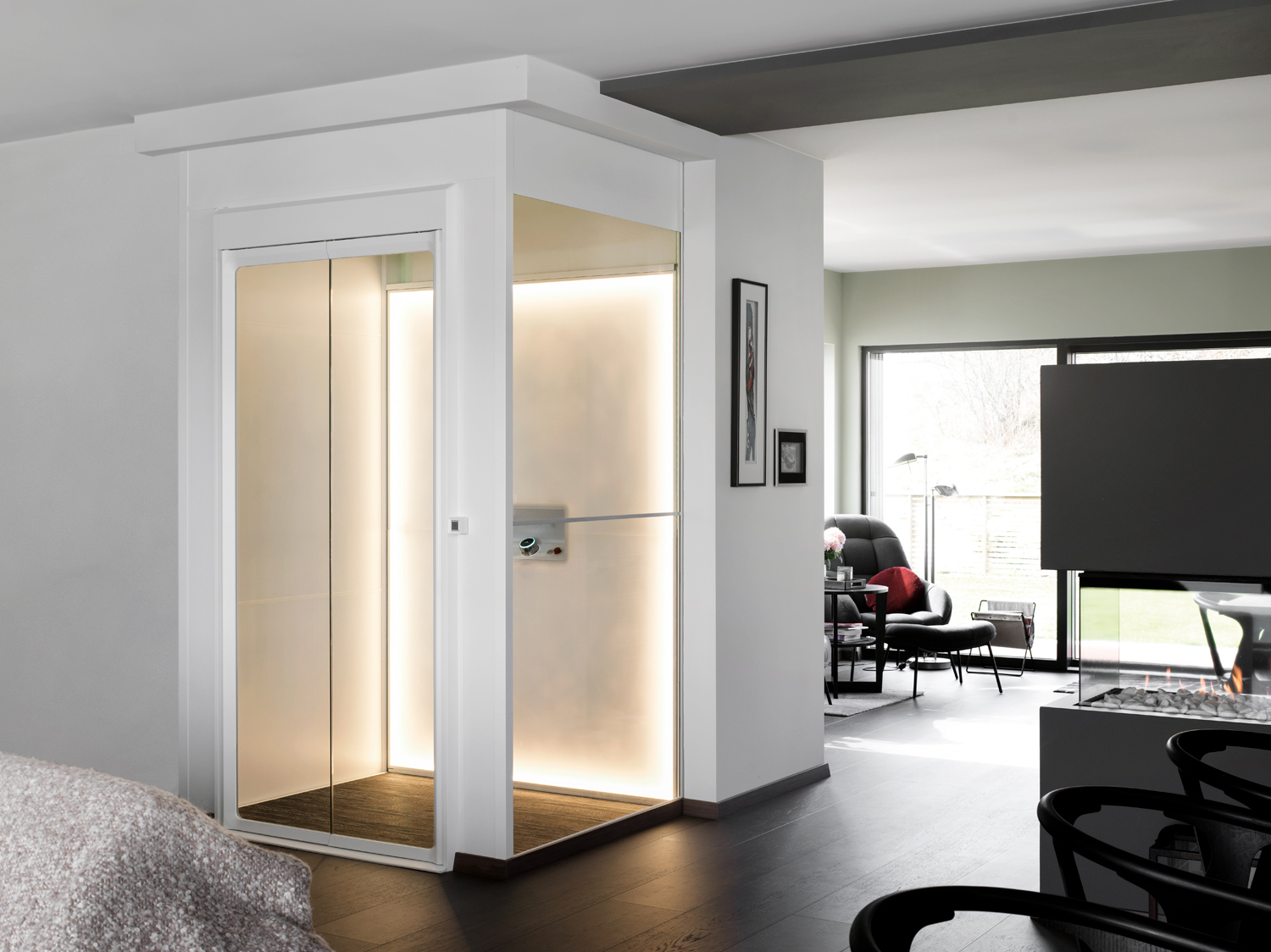 So what will I learn?
Gartec have tailored "Platform Home Lifts for Private Residence" CPD for home architect specification. The learning aims for the session are below, giving you a great introduction to platform lifts.
Understanding the different types of platform lifts
Understand the difference between conventional and platform lifts
Feel confident discussing and specifying platform lifts
Understand where platform lifts are and are not suitable
Understand the regulations and legislation surrounding platform lifts
Know the common environments for platform lifts
Know the potential features and options available for different environments
What is a CPD?
A CPD, or continuing professional development, is a series of qualifications aimed at industry professionals to enhance their knowledge.
Professional bodies, such as RIBA or CIAT, require a certain level of 'points' or 'credits' to be achieved by completing accredited learning activities. The aim is to ensure that industries such as architecture are continually developing and everyone is keeping up to date with new information, products and services. This makes for a much more interesting built environment!
Gartec's "Platform Home Lifts for Private Residence" CPD is aimed at architects of all levels and experience, and provides double points for RIBA members – helping you reach your annual requirement.
How to book our new CPD
"Platform Home Lifts for Private Residence" is available in 2 formats, tailored to different learning styles – but giving you the same learning outcomes. Both home CPD learning methods are fully accredited and are core curriculum subjects, giving you double points towards your target.
Video seminar
Our CPD is available on the RIBA CPD website as a 20 minute video. You can book and watch this at any time that suits you – over lunch, at the weekend, or in an evening. There will be a selection of questions at the end, and you will be sent a certificate following watching to add to your portfolio.
Office seminar
To book our NEW platform lift CPD for a lunchtime seminar at your offices, just email sales@gartec.com, or give us a call on 01296 397100. Our team will direct you to the right person to book with and will provide you with a certificate afterwards too. The seminar will last approximately 45 minutes with time for questions. We even provide lunch for the attendees!