Disabled Platform Lifting Solutions
Get an efficient, easy-to-install and cost-effective disabled platform lift for your home. Discover disabled access solutions from our top lift company here.
About Our Disabled Platform Lifting Solutions
Disabled access lifts can seem like they are limited to public buildings like hotels, airports or shopping malls, but it is possible for wheelchair users to have a lifting solution at home as well. It is simple and easy to install all lifts in the Gartec range. With our access lifts for internal or external disabled access in your property, you can give yourself greater freedom and safer movement.
Whether you are installing incline platform lifts, vertical platform lifts or any other kind of wheelchair lift, we will be the best choice for disabled access in the home. By choosing us you'll even get the following benefits from our award-winning lift company: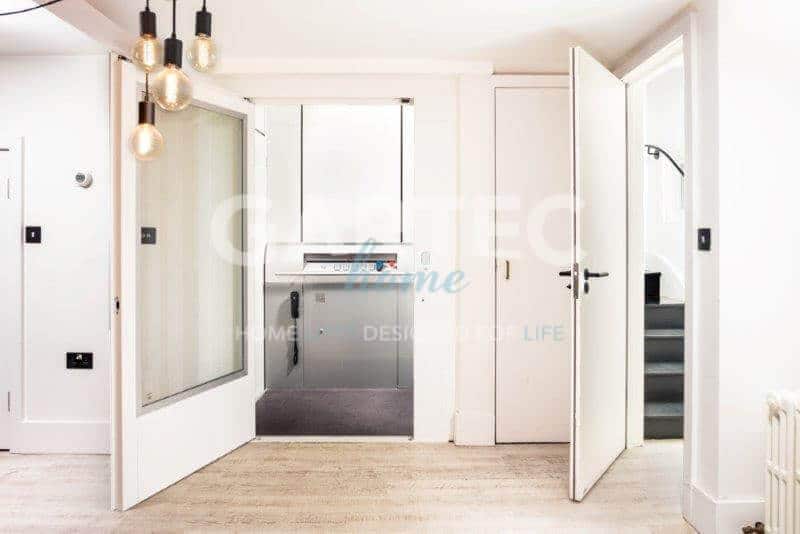 Minimal disruption:
A vertical platform lift that travels between ground and upper floors might sound a lot more invasive to install in comparison to stairlifts, but not with our innovative designs. We offer clever products and vertical lifts with no lift shaft, so you get all the benefits of a passenger lift but none of the hassle and building work.
Aesthetically-pleasing designs:
We specialise in lift services that will make a subtle addition to the existing decor of your home. Our engineers can conceal or position disabled access lifts in areas that will not be visible, or offer open platform lifts that showcase their sleek metal and glass materials without being an eyesore.
No daily strain:
The effort and pain of moving around is removed with our disabled platform lifts. You will also enjoy total peace of mind whenever you use our lifts, as they offer ultra-reliable performance thanks to battery backup options and other features. With a lift that you can rely on you will never give disabled access at home another thought.
As a leading disabled platform lift company, we have over 25 years of experience in the design, installation and maintenance of many types of commercial and domestic lifting solutions. Please feel free to get in touch with us to discuss your new disabled platform lift installation; one of our friendly, professional team members will get back to you as soon as possible.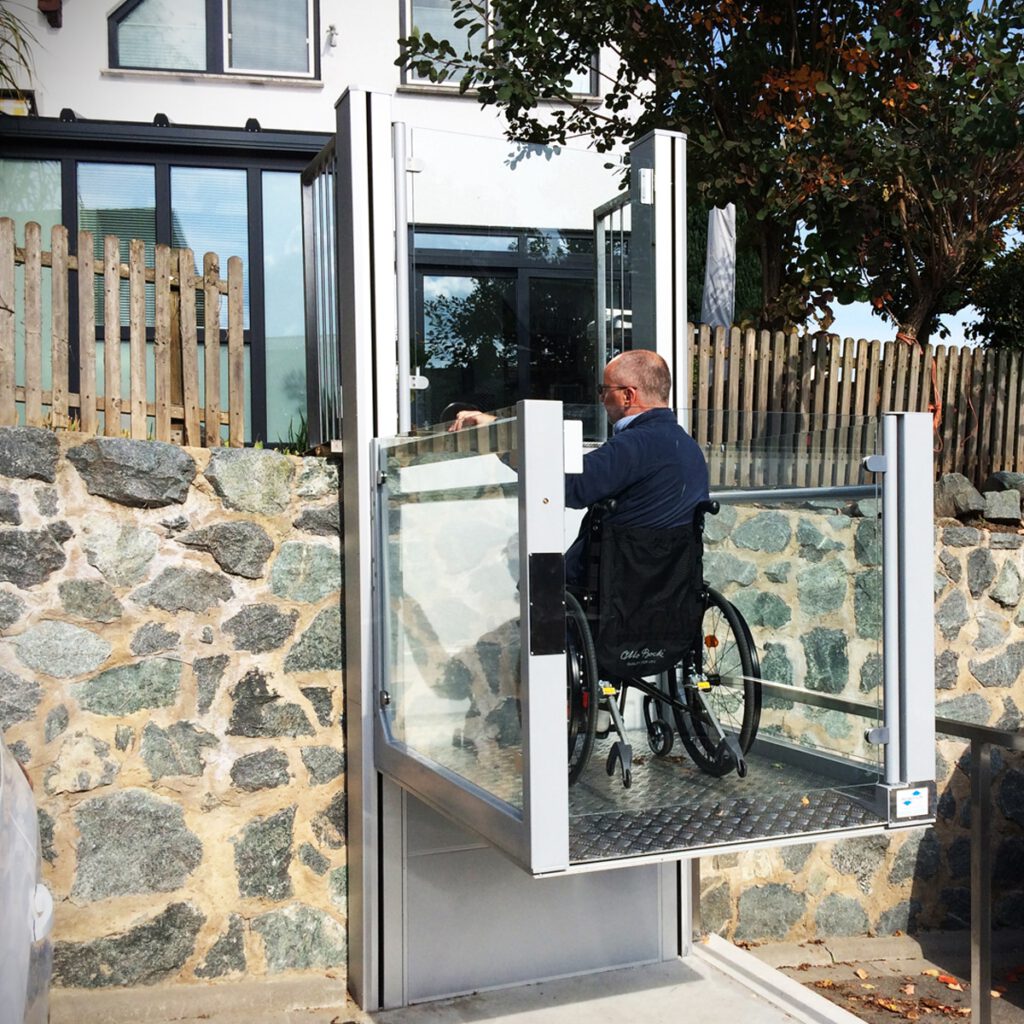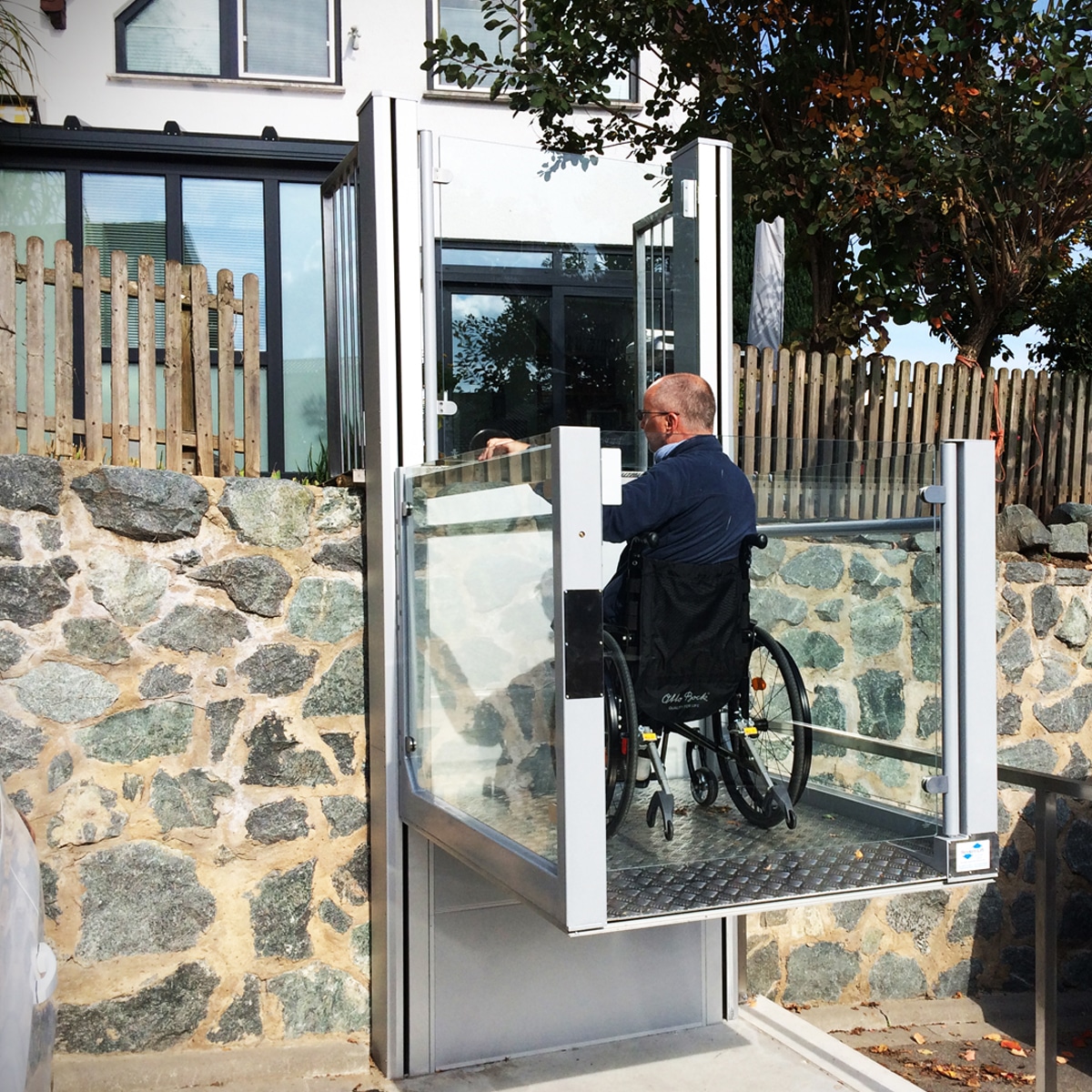 More About Our Disabled Platform Lifts
You are probably excited to get your new disabled platform lift installed, but we are sure you must also have a lot of questions about the platform lifts we have on offer. Once you get in touch and our team discusses options with you, we can offer a more precise answer as to what is the best solution. We should also note that most disabled platform lifts are either vertical platform lifts or step lifts.
Vertical lifts travel between floors, similar to how a conventional passenger lift travels, whereas step lifts travel only to the top of a staircase. Both designs use sturdy wheelchair platforms for support and safe travel. Some of our vertical platform lifts and step lifts include the following:
Gartec 3000 Step Lift
This is the best step lift if you need access to a small staircase, and it gives you a 3 m travel distance in a very compact design. The Gartec 3000 is the perfect disabled platform lift for access to gardens, as the lift will suit both indoors and outdoors equally. It is quiet, low maintenance and we can install it in as little as 1 day.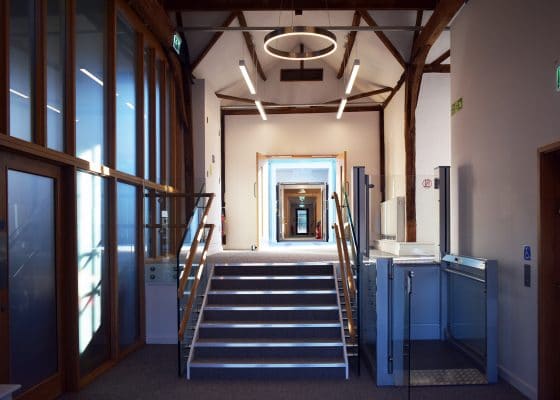 Gartec Home Lift Access
If you want a vertical platform lift between floors this is the best option for disabled access. With a larger 500 kg weight capacity, this lift is ideal for wheelchair users who want to travel with a carer, or simply for other passengers to use the lift. It is extremely energy efficient and uses just a 50 mm pit or ramp to install.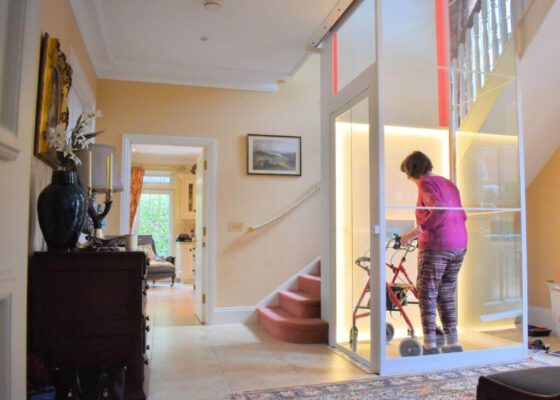 Gartec Platform Stair Lift
Adapt an existing small staircase with this lift, which will give you an experience similar to a conventional stairlift but without having to leave your chair. It is small but heavy-duty, with a 225 kg load rating and 3 platform sizes. It is suitable for straight stairways and will be installed in just one day in most cases.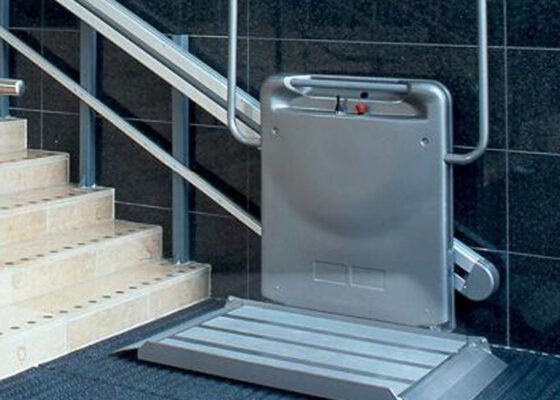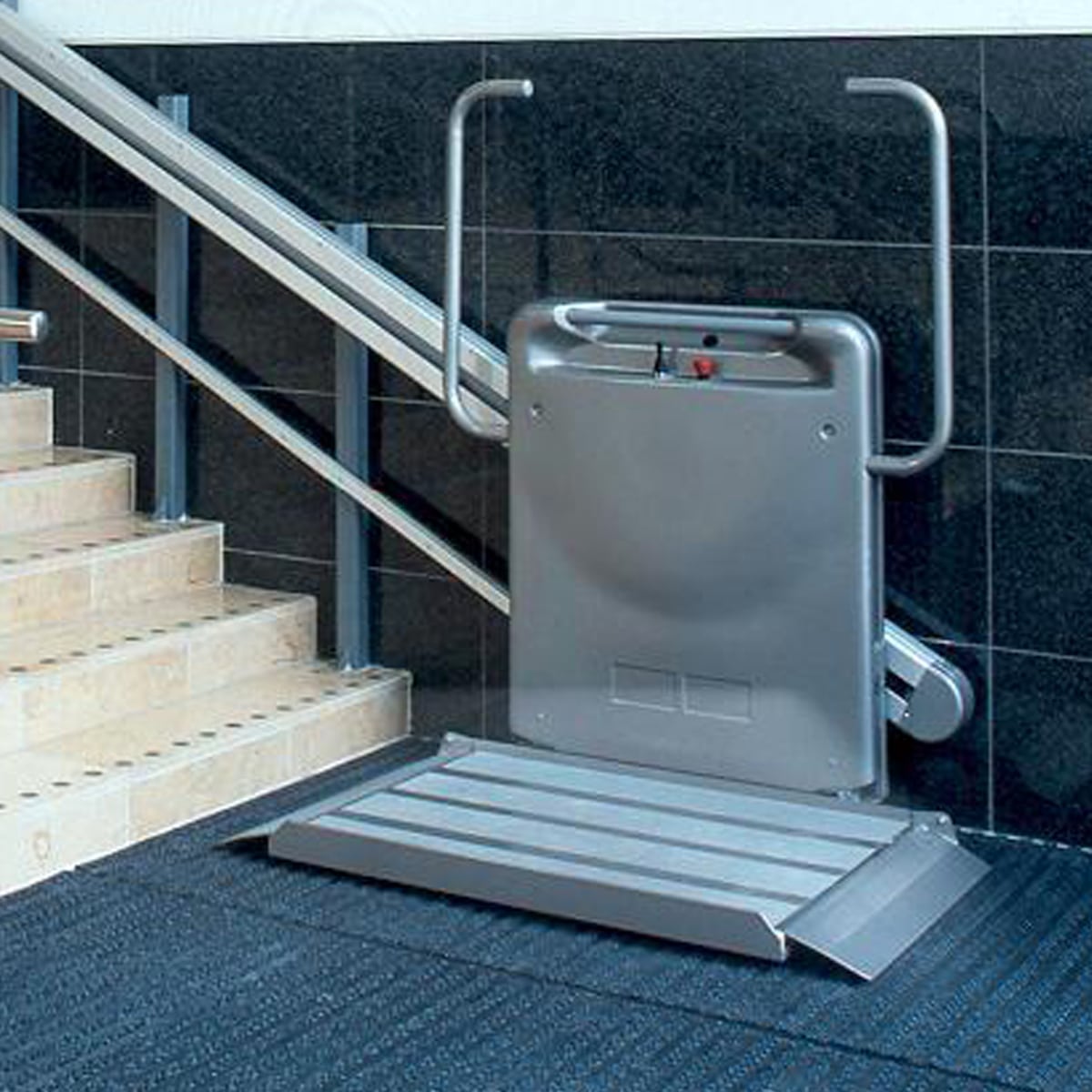 You might be worrying about where to position your lift. However, our team can offer guidance and advice on the best disabled platform lift position for your chosen lift design. We are specialists in coming up with clever installation solutions for discrete yet effective lifts, including many options for sloping or vaulted ceilings, garage access and cupboard-to-cupboard lifts.
Get a Reliable, Cost-Effective Disabled Platform Lift at Home
There is no need to limit yourself with ineffective solutions in your own home. Instead of changing your living arrangements and moving into a different part of the home, simply install an access lift and maintain your lifestyle how you see fit! All installations are hassle-free and use Gartec's reliable, award-winning designs.
We are an industry-leading lift company specialising in vertical platform lifts, step lifts and more. Our team will give you a safe, less disruptive and more aesthetically pleasing lift at home than most conventional lifts can offer, and at a better price. Please feel free to get in touch with us to install a platform lift for disabled access today, or ask away if you have any further questions.