Industrial Dumbwaiter Lift Installations
We provide high quality dumbwaiter installation services for heavy-duty environments. Our bespoke industrial dumbwaiter lift designs are ideal for the hospitality industry, for the reliable transport of food, dishes and supplies. You can use our commercial dumbwaiters in many areas.
Dumbwaiters are an important type of service lift and we have a wide range of lift options for your installation. By choosing our award-winning services you will also get some key benefits:
Minimal disruption: We can install a dumbwaiter lift with minimal disruption. With clever dumbwaiter designs that have a small footprint, we can avoid messy work and preparation is kept very simple as standard. Our installations are always hassle-free.
Reliable lifts: With simple drive systems, robust motors and other innovations that we have developed over 25 years in the trade, we deliver outstanding performance in all of our lift designs. Your new industrial dumbwaiter lift will require little maintenance.
Energy-efficient performance: We use recyclable materials in most parts of our lifts and the clever mechanisms and smart designs mean that running your dumbwaiter lift uses as little energy as possible. You will never worry about bills during busy times.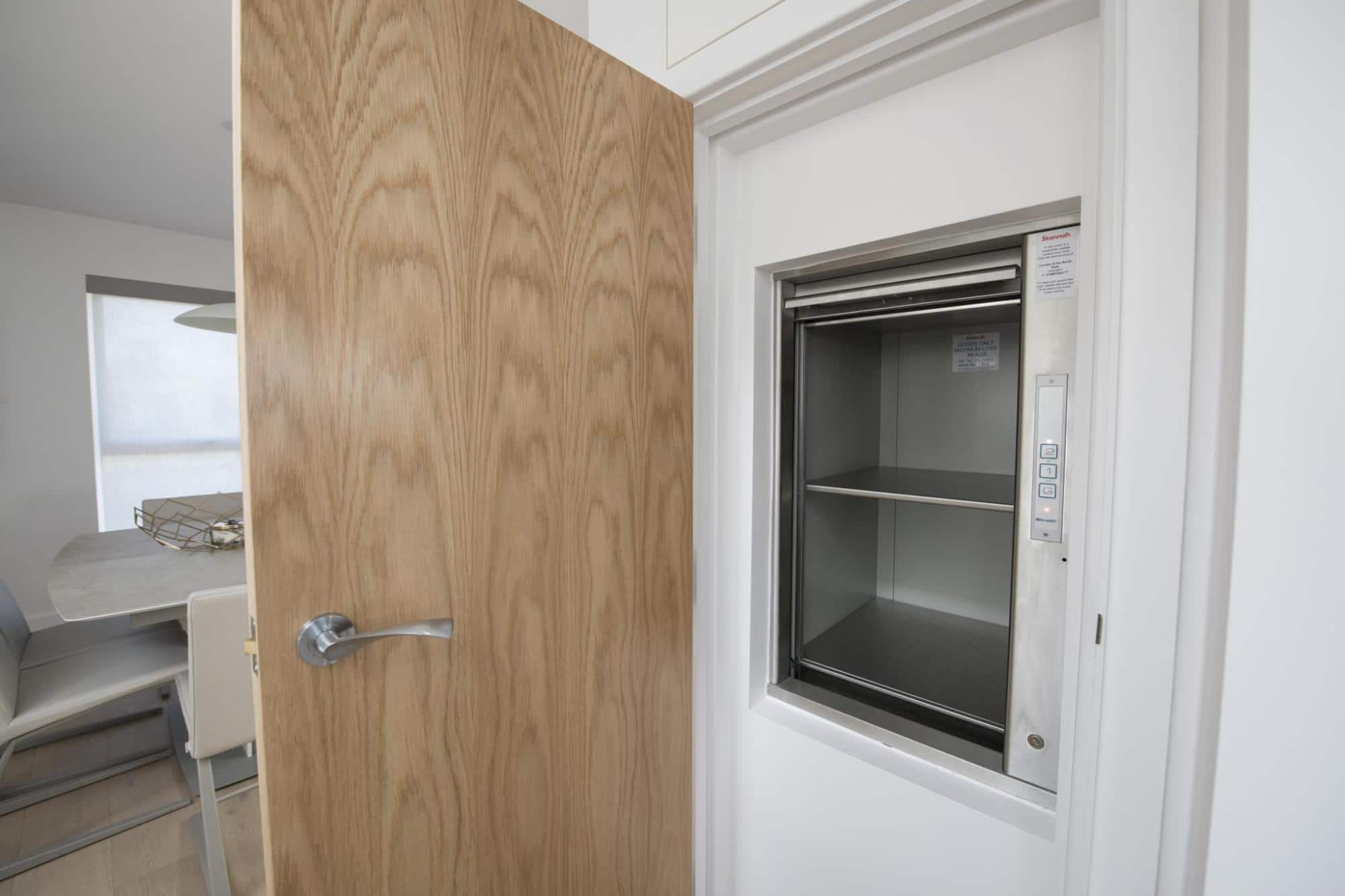 We always aim to do the right thing for safe, high-performance lifts in any commercial or home environment, and you can also trust that we deliver sensitive but aesthetically-pleasing designs. Feel free to get in touch with us to find out more about our top installation services.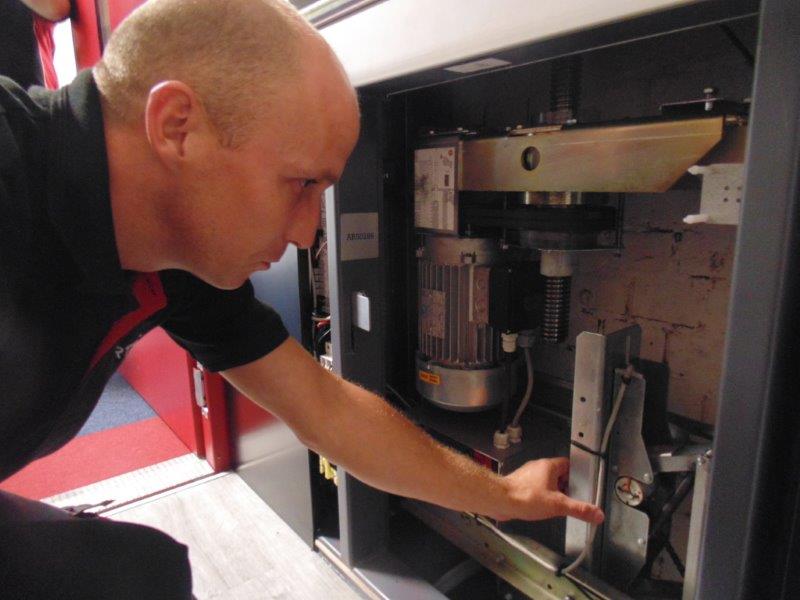 The Features of Our Industrial Dumbwaiter Lift
Before we come and install your heavy-duty dumbwaiter lift, you will probably be keen to know about all the performance benefits that the Gartec Dumbwaiter will deliver to your business. We have found that the following commercial, industrial, or public settings often benefit from this type of lift:
Hotels
Restaurants
Pubs
Clubs
Music, theatre and performance venues
Care homes
Hospitals
Schools, colleges and universities
Airports and transport hubs, including rail stations
Almost any commercial environment that needs to move small to medium-sized loads between different floors can benefit from an industrial lift. You can see the full details of our incredible dumbwaiter design in our brochure, which also details all of the potential options available.
Apart from being simple to use, easy to maintain and energy-efficient, some of the other most useful features of our industrial dumbwaiter lift equipment include:
Easy to clean

: Messy plates, dregs of glasses and simply sweaty hands from a busy work environment might smear a dumbwaiter lift, but we offer a steel design that is exceptionally easy to clean. You can use strong industrial cleaning chemicals on it, too.

High weight capacity

: You can easily move loads of up to 100 kg, depending on the dumbwaiter lift you select from us. With such a large capacity, you can transport heavy loads and greatly increase workflow by removing the need for manual lifting.

Interlocked entrances

: We pride ourselves on safe lifting, even in a fast-paced setting. With secure interlocked entrances, the dumbwaiter lift is completely sturdy and there is less of a chance of any kind of workplace accident involving the lift, or an injury to staff. 

Door customisations

: You can use either shutters or hinged doors on your new industrial dumbwaiter lift. As a result, if you are trying to keep the decor of a hotel or other space in a certain style, you can easily customise the door to create a fitting look.

Galvanised frames: The strength and reliability of an industrial-grade dumbwaiter are due in part to its strong galvanised steel frames. These materials will perform solidly for the longest possible time, so they are ideal for all commercial environments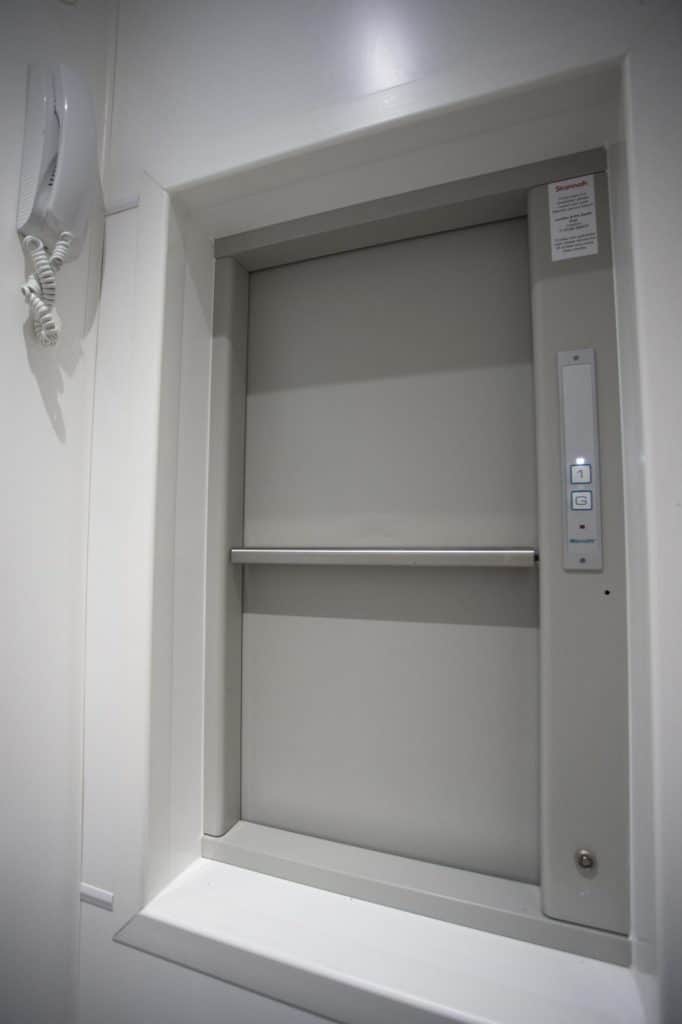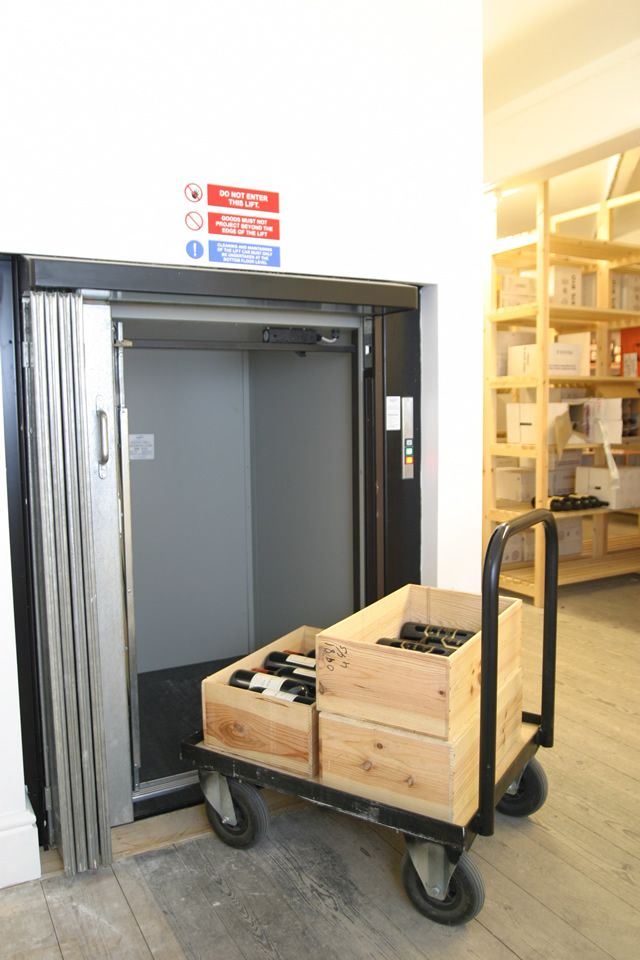 Industrial lifts will last for years to come and are a valuable investment for commercial property. Simple, functional service lifts will give you a practical and versatile labour-saving device, and our installation services deliver the perfect installation of the ideal product, meaning we are the best choice.
For an idea of the quality of our work please take a look at our case studies page. We have seen tremendous growth and appreciation of our leading services over the years, and this has earned us many top awards. We also operate with a focus on company sustainability and responsibility.
Start Your New Industrial Dumbwaiter Lift Installation
We offer extremely high-quality, aesthetically-pleasing lift designs and can install them with minimal disruption, and you will be able to start using the dumbwaiter as soon as possible, no matter which industry you are in. All of our clients are pleasantly surprised by how easy we are to work with.
We have been innovators in the commercial and home lift sector for more than 25 years and have a reputation for reliability and top performance. Get in touch with us to learn more about our industrial dumbwaiter lifts, or to find more out about any other of our exceptional lift products.
Get in touch