Sleek & Accessible Energy-Efficient Lifts
Gartec is the UK's leading platform lift company. Explore our range of sleek, energy-efficient lifts and begin making your home greener and more accessible.
About our Energy Efficient Lifts
If you are particularly conscious of your energy consumption and interested in ensuring the lift in your home or business is energy-efficient, Gartec is here to help you. Our energy-efficient lifts are designed to provide you with a work or home solution that offers peak performance at cost-effective prices, with the low energy usage that you are looking for.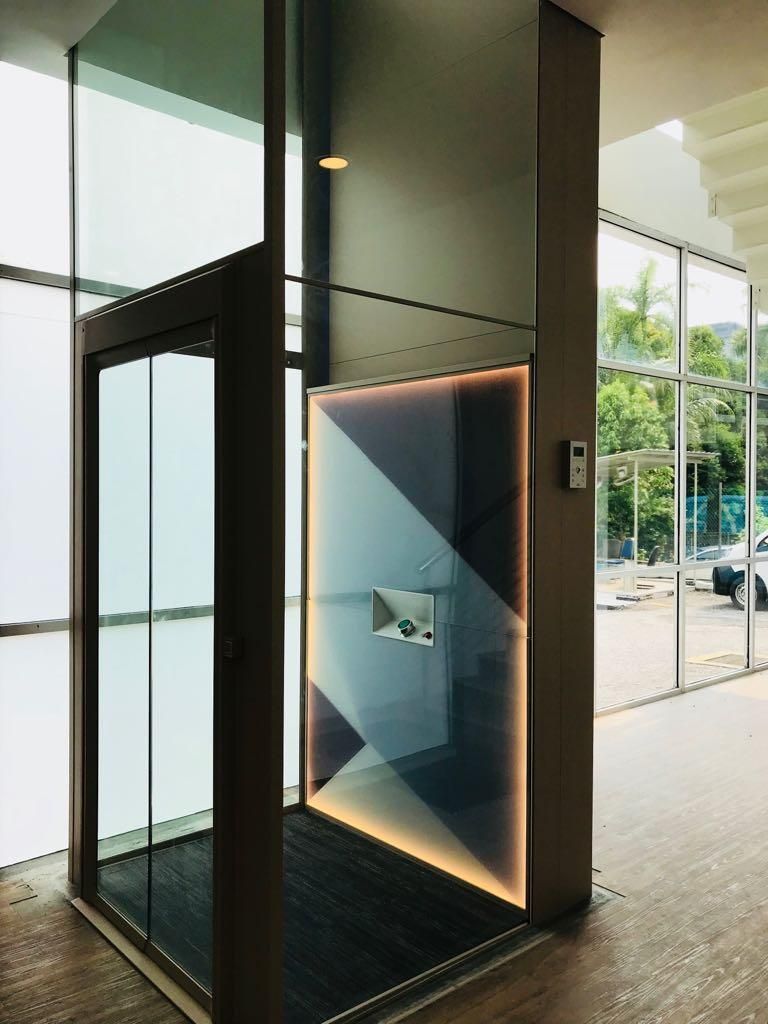 Why Are Our Lifts Energy-Efficient?
We use recyclable materials in most parts of their design and manufacture. These are all sourced from local responsible suppliers in order to reduce the CO2 footprint. We are also committed to continually reviewing and improving methods of production and distribution.
Alongside these, there are also a number of added benefits, including saving time and money. Conventional lifts may take up to six weeks to be fully installed, tested, commissioned, and for handover to take place, but our provided products may take as little as one week and two engineers. This reduces the amount of time, energy, and labour taken up by the installation.
Gartec and Responsibility
We are passionate about providing a responsible service that produces reliable products. We also believe in doing our part to make a change, in local communities, across the UK, and around the world. If you would like to learn more about what we are doing to give back to the environment and the world as a whole, please see our page on responsibility.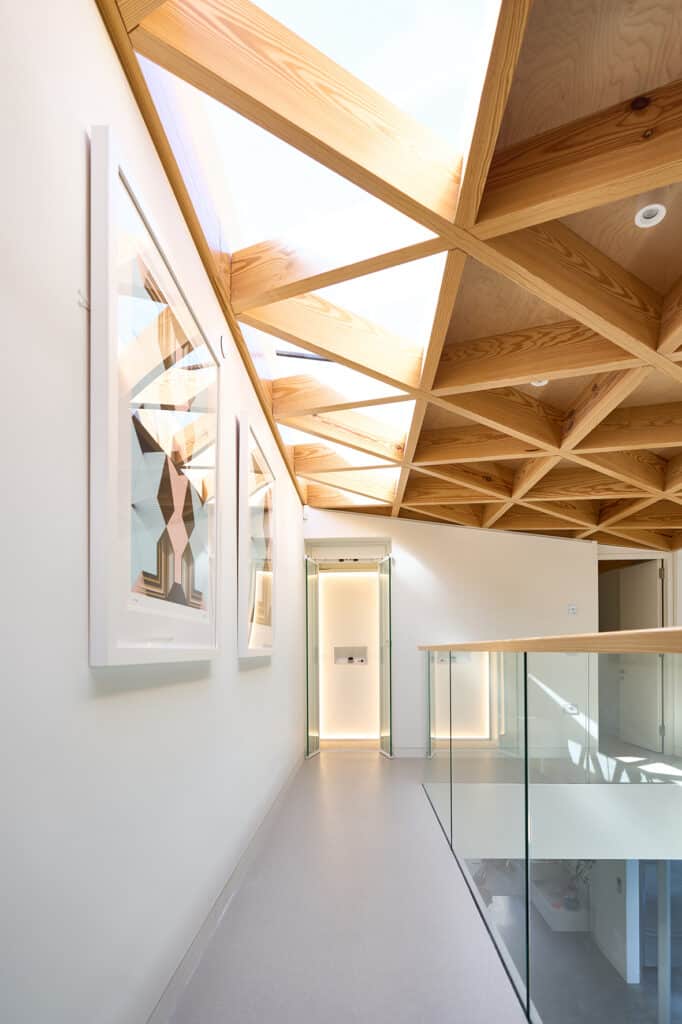 Our Guarantees for Energy-Efficient Lifts
Alongside the fact that our lifts are energy-efficient, they also come with a number of other guarantees:
Competitive prices that ensure our energy-efficient lifts are received at a price which best suits the needs of the purchaser.
24-hour access to our Spare Part Department and emergency maintenance service.
Bespoke services that ensure the exact lift you require is installed, and is then maintained to match your needs.
Appropriate warranty on all products we produce and install. For home installations, this is a 2-year warranty.
Our Lift Ranges
Our specialist lift engineers have designed our products to create the most efficient combination of environmentally-friendly, efficient, and easy to install and maintain. Many of these have also been designed to achieve the most aesthetically pleasing designs for the locations or properties in question. These lifts all fall into different ranges, depending on usage.
Our Commercial Lifts
From simple internal electrical lifts to external hydraulic systems, we have something for every project in our commercial lift range. Whether you require something extremely versatile for any use or need, are looking to replace an outdoor lift, or are specifically in need of a lift for wheelchair access, you will find it all here.
Goods Lifts
Our range of electric goods lifts, which might also be called goods elevators, make the ideal heavy-duty solution for businesses working across a range of industries. Whether you need to move large quantities of stock more easily, move heavier or unwieldy items to another floor more efficiently, or even both of these things are needed and you also need to be able to transport passengers, you will find what you need in our range of goods lifts.
Home Lifts
We understand that lifts in a home should offer something beyond good levels of accessibility. This is why we aim to provide quiet, unobtrusive, and elegant residential lift designs that allow homeowners to travel between floors in a smooth and comfortable fashion. These come in a range of elevator designs and sizes, including energy-efficient platform lifts to help cut energy costs at home.
More Information on Lift Prices
The projects we carry out are all completely unique to the needs of the industry, building, or homeowner in question. As such, we cannot offer a set list of prices for any of the designs we supply and install in the UK. Instead, we would always recommend getting in touch with one of our team members and requesting a bespoke quote to match the requirements and specifications you will be setting out with us.
We will also be fully prepared to answer questions you might have about our products or processes during this time, so please don't hesitate to ask if you have questions.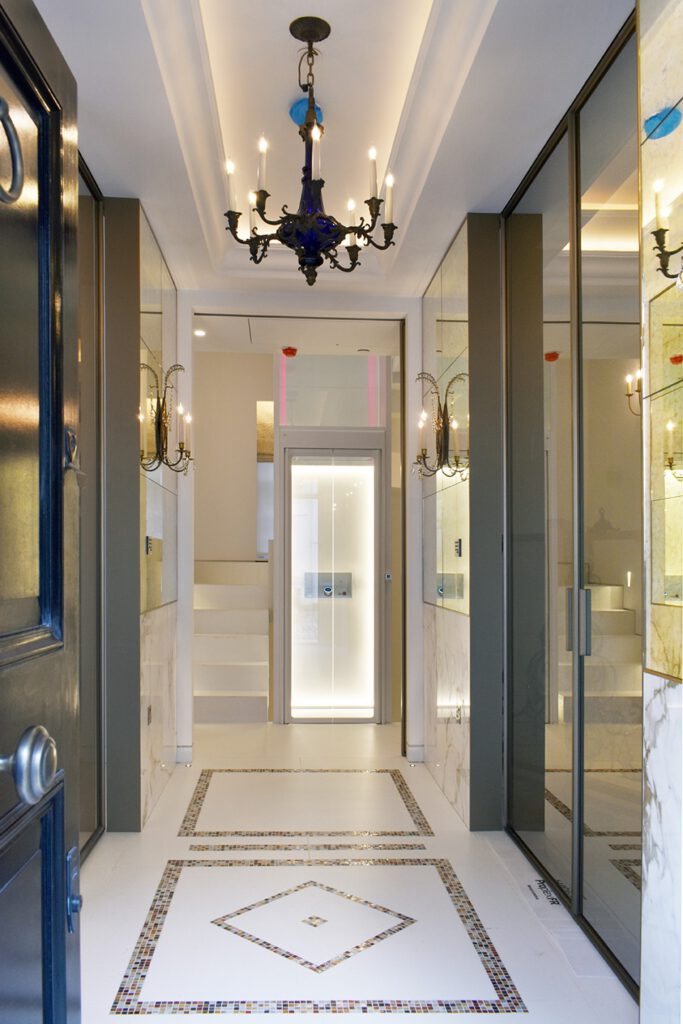 Find Your Energy-Saving Lift Solution
We are proud to supply a wide range of lifts made from sustainable materials and offering increased energy efficiency in your home or place of business. We'll also be ready to carry out a fast installation that minimises disruption on your property, so you can use your new, environmentally-friendly lift as soon as possible and start saving on energy bills.
Get in touch with us today to start placing an order for the energy-efficient elevator you need and start saving money on energy costs as soon as possible.