Aritco HomeLift Compact
Recently launched following the success of our previous model the Aritco 4000, the Aritco HomeLift Compact is one of the most compact, modern and sleek home platform lifts on the market, it's a simple, cost effective solution for access in any home, now with a smaller footprint it can take up as little space as a wardrobe or cupboard. The Aritco HomeLift Compact uses our screw & nut system – quiet, efficient and safe. Choose from a huge selection of finishes and colours.
About
Great accessibility and design now come in smaller packages than ever before. With the Aritco HomeLift Compact, no house or space is too small for the convenience and safety that a home lift provides. Our in-house engineers install the HomeLift Access in as little as 2-3 days.
With three platform sizes, the Aritco HomeLift Compact is suitable as both a small standard wheelchair lift (large platform option) or to carry up to 2 passengers (small and medium platform), great for any size property – and is eco-friendly to run, using around the same amount of power per year as a washing machine.
This domestic lift comes with its own shaft enclosure, making it a virtually free-standing lift, and is very easy to install anywhere in a new build, or as a retro fit in existing properties. The Aritco HomeLift Compact is both functional and stylish, designed to blend in and modernise any home.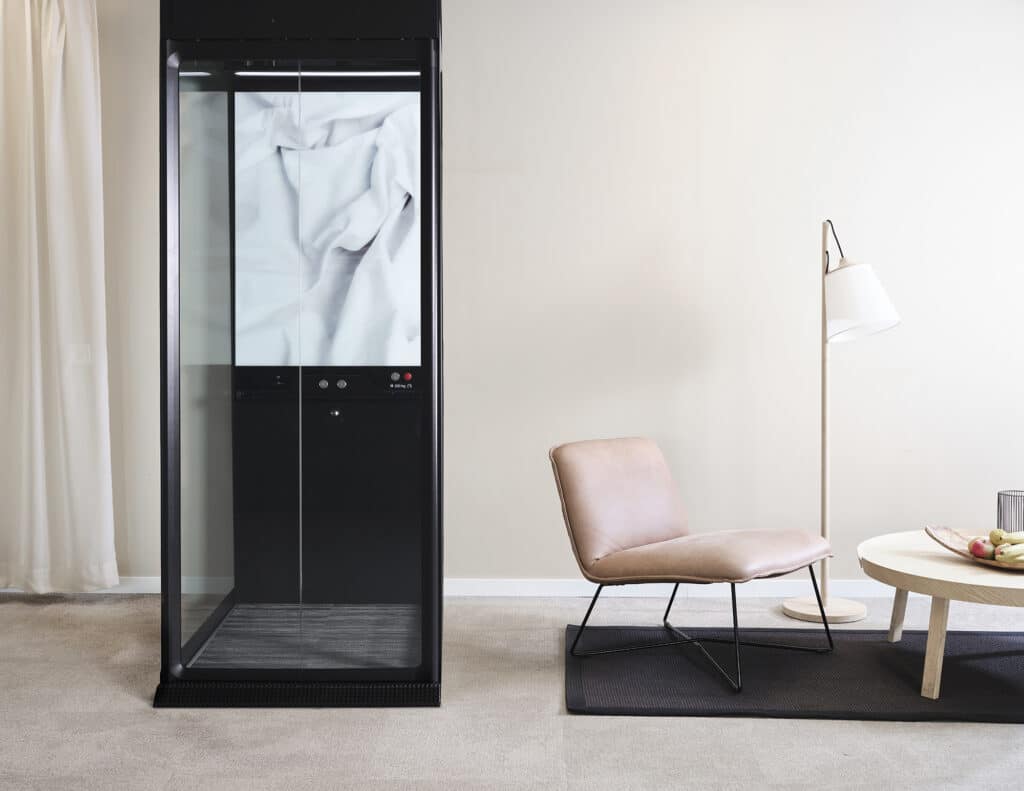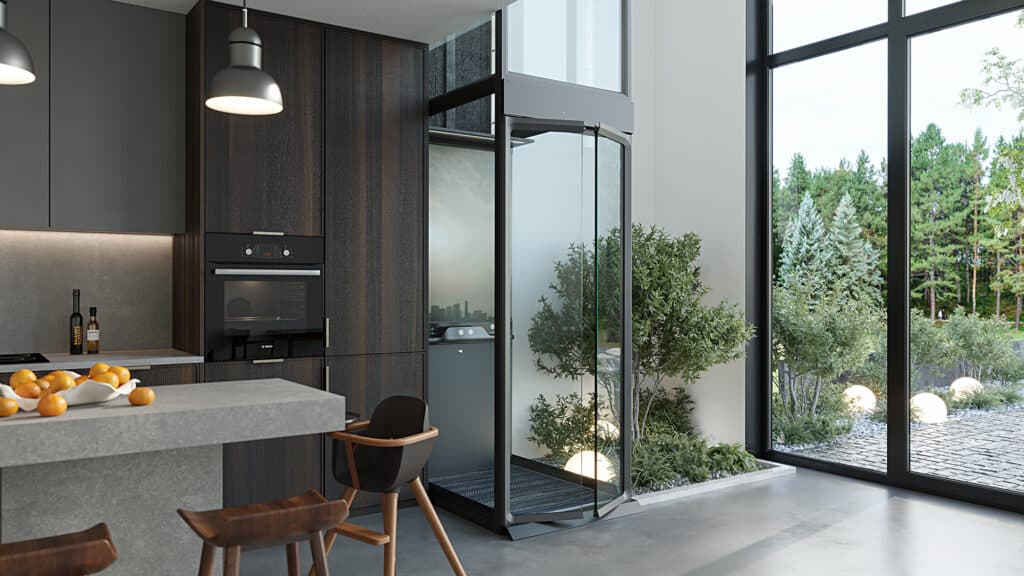 Features
Optimal design and size with a wide range of finishes
Made using up to 95% recyclable materials
Energy efficient (low power usage)
Patented screw/nut technology
Low maintenance and operating costs
Minimal building work & quick installation
Self-contained unit (no separate machine room)
DESIGN OPTIONS AND FINISHES
The platform wall is as standard painted in one of the following three most popular colours; Traffic White (RAL9016), Jet Black (RAL9005) or Anthracite Grey (RAL 7016), but can be painted in another RAL colour as option. Please view our brochure for the full range of options and finishes you can choose from including; flooring, Design Walls, control panel, doors and more!
SAFETY FIRST
The safety edge perimeter stops trapped fingers, and the communication system is always on. You can also include as an option a locking facility to the doors or platform console to prevent people using it without you there, and the alarm button and emergency stop keep you in control.