Aritco Home Lifts – Enhancing Mobility
Setting a new standard for compactness, modernity, and elegance, our Aritco Home Lifts are designed to meet the needs of individuals facing unique challenges. For those with disabilities or mobility impairments, our home lifts provide a safe and convenient solution, offering improved accessibility and allowing them to navigate their homes with ease and independence.
Helping You to Create Your Forever Home
We understand the importance of creating a space that adapts to your changing needs and enhances your quality of life. Your home should be more than just a temporary pitstop, and with the sleek innovation of our Aritco Home Lifts, you can transform your living space into a forever home.
For those with disabilities or decreased mobility, our home lifts provide a lifeline of independence, allowing easy access to every corner of the home and eliminating the obstacles posed by stairs. Our lifts are meticulously engineered to prioritise safety and reliability, providing peace of mind for individuals and their caregivers.

Our space-efficient passenger lifts are quiet, safe and comfortable, easy to install, and easier on the eye than Through the Floor lifts or Stairlifts. Contact Gartec today to improve your quality of life and confidently access all areas of your home by installing an elegant domestic lift.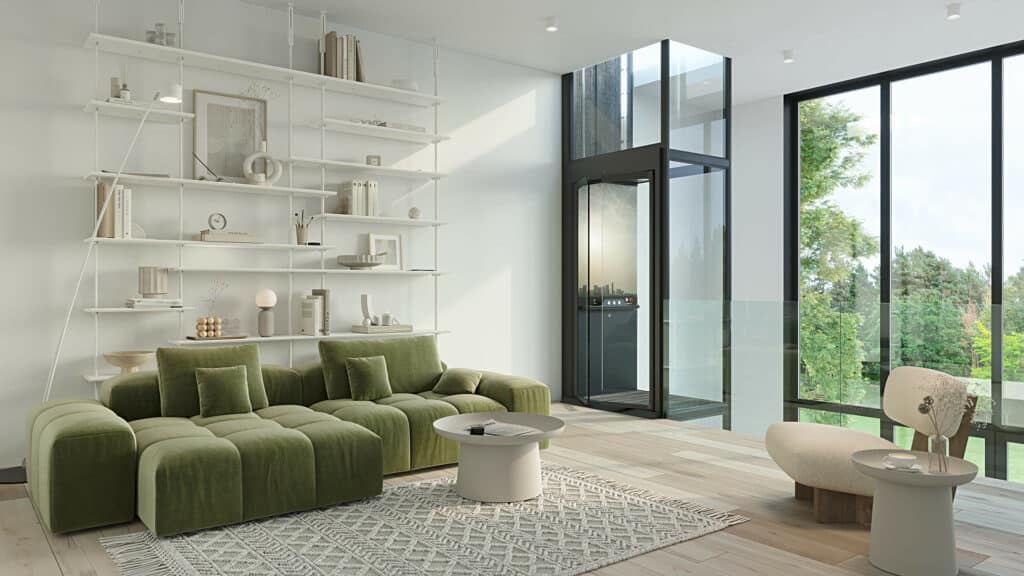 The New Benchmark in Compact Accessibility
Our residential elevators only use the latest technology and feature bespoke designs, providing a safe, reliable, and comfortable addition to your home that makes getting around easier than ever. With the installation of an unobtrusive and elegant residential lift, you can travel between floors in a smooth, quiet, safe, and comfortable fashion – allowing you to retain the maximum amount of comfortable living space.
Designed as self-contained units, our home lifts come with their own shaft enclosure, giving them a freestanding quality. This means they can be easily installed in new builds or seamlessly retrofitted into existing properties, enhancing accessibility without major disruptions. Combining functionality and style, our domestic lifts effortlessly blend into any home, infusing it with a modern touch.
We can install Aritco residential lifts quickly and efficiently with minimal site preparation work required beforehand, which means a large-scale project that could be deemed potentially time-consuming and expensive is instead manageable and cost-effective. Additionally, our lift engineers are able to swiftly install your new home lift within just 2–3 days, ensuring a hassle-free experience from start to finish.
Aritco Homelift Compact
A luxury high quality platform Home Lift where design and aesthetic appearance is key
As the most space-savvy home lift available in our range, the Aritco HomeLift Compact is ideal for a smaller home that requires greater levels of accessibility with minimal building work. The sleek and modular design allows it to fit in a space as small as an airing cupboard, and can be up and running in as little as three days.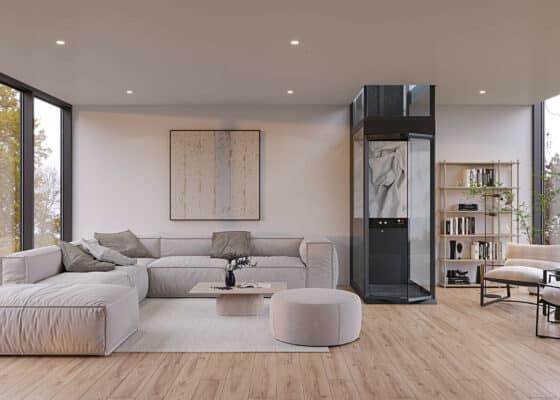 Experience the Future of Space-Saving Accessibility
With an Aritco Home Lift Compact from Gartec, you can elevate your living space and experience a new level of freedom and independence.
The Aritco Homelife Compact takes up a minimal amount of space, similar in size to a small wardrobe. And installation usually takes no more than a week, making the Aritco HomeLift Compact one of the most desirable models to homeowners who reside in townhouses or places with multiple floors. Join countless satisfied homeowners who have already embraced our range of home lifts and transform the way you navigate your home.
Our team of experts is here to guide you through the process, offering personalised advice and ensuring a simple installation tailored to each and every one of your needs.
Discover the Full Range of Aritco Homelifts Today
If you require a safe, reliable, and comfortable addition to your home, we recommend you consider the Aritco home lift range.