Essential Lift Services to Enhance the Safety & Accessibility of Your Workplace
As the responsible owner of a lift in your property, you have a duty of care to all who use the lift to ensure that it is completely safe to use. With this in mind, it is essential that specialist lift services for maintenance are carried out on a regular basis in order to ensure that your lift is in-line with the relevant legislation and regulations for lifts.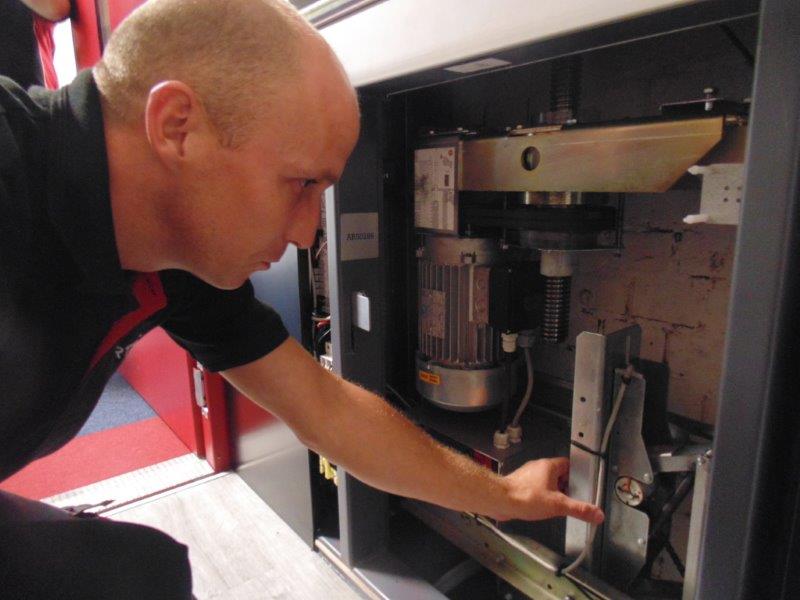 About Our Lift Service
Here at Gartec, we are able to provide quality lift services throughout the UK. For us, product quality and reliability is absolutely essential, which is why our lifts are carefully selected by our experienced team. Need proof to choose one of the UK's best lift service companies? Explore our case studies. 
Our experts are available around the clock to provide specialist lift services. For cost-effective maintenance services from one of the best-rated lift service companies in the UK, contact Gartec today.
Lift Services Offered by Gartec Options
Where at Gartec, we offer a wide range of options for lift servicing, some of which are essential in order to remain lawful and in order to ensure the safety of passengers. Gartec specialist lift services include: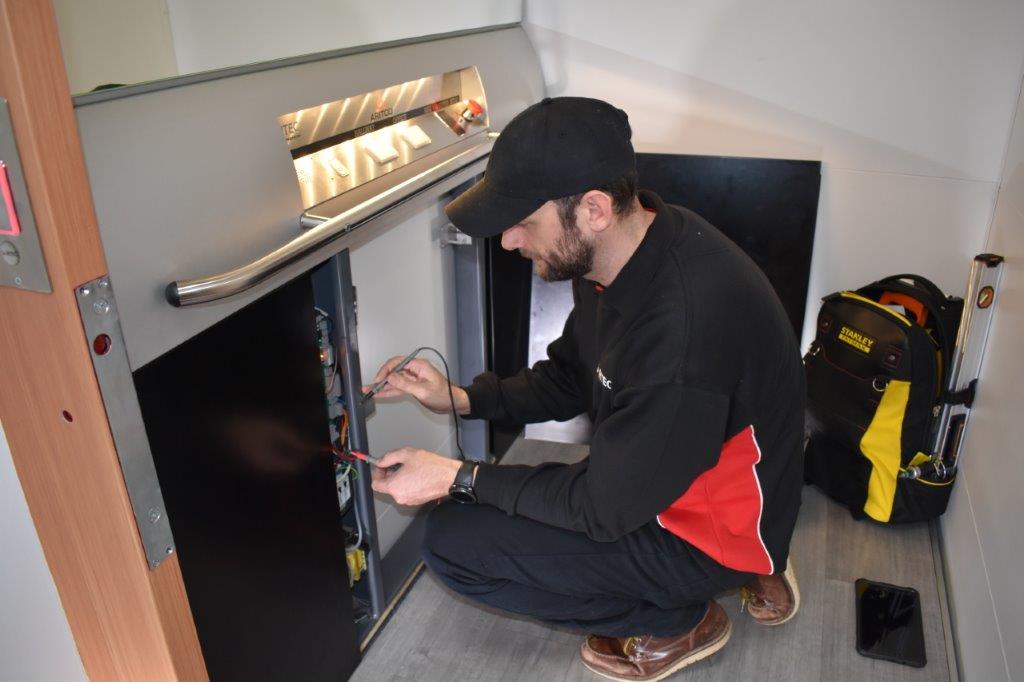 Lift Maintenance:


Lift maintenance services performed by expert engineers in accordance with government regulations. At Gartec, we can arrange bespoke lift maintenance contracts for regular lift maintenance services.

Lift Repairs:




Rapid response teams of expert lift engineers across the UK are available nationwide to swiftly arrive on your property in the event of a lift breakdown to repair your lift efficiently and ensure your business is not brought to a standstill.

Lift Refurbishments:




This includes the use of detailed site surveys in order to provide upgrades to your older lift. This ensures that older lifts are brought within up-to-date and relevant government legislation regarding lifts. This is imperative for companies who require a reliable lift, minimal costs for repairs, and increased operational efficiencies such as retail stores and logistics warehouses.

Lift Interior Refurbishments:




If your lift has a damaged and scratched interior alongside poor lighting and flooring, your lift can give a very bad impression to lift users. Nobody wants to think they're in a horror movie in a scary lift like that, so Gartec can restore your lift with cost-effective bright LED lighting, alongside a range of colours, materials, and styles to upgrade the interior of your lift.



Inspections and Servicing Regulations:




Here at Gartec, our fully qualified expert lift engineers can fulfil the legal obligations of your business that are set by the

HSE

that require the regular maintenance of your lift.

LOLER Inspections – Thorough Examinations:




As outlined above, Gartec have fully UKAS accredited lift engineers who can test, inspect, and certify your lift with the essential LOLER regulations. If your lift is subpar, we will immediately notify you of any issues we find and the recommended course of action to get the issues resolved.

New Lifts:




At Gartec, we offer a wide variety of lifts equipped with the latest technology that work in improving the safety of those who use them, and the efficiency compared to other lifts available on the market. The technology and high-quality materials employed by our lifting equipment dramatically reduce the risk of lift breakdowns in all properties they are installed.


From dumb waiters to passenger and goods lifts, our expert lift engineers are well-versed in the design, installation, and aftercare of bespoke lift systems throughout the UK. 
If you're interested in choosing Gartec as a lift maintenance company for you, we have a range of lift servicing packages that may suit your specific needs. For more information on our range of lift services, check out our lift servicing packages.
Responsibilities for Those Who Own or Operate Lifts at Home or in a Workplace
PUWER, the Provision and Use of Work Equipment Regulations 1998, places certain responsibilities upon businesses and organisations in order to keep equipment like lifts regularly maintained and in good working order. When you choose Gartec for the installation of a wide range of types of lifts, from passenger lifts to step lifts, we can organise for our experienced expert team to pay your property a visit at the relevant intervals to service your lift – keeping it working smoothly for longer periods of time compared to other lifts on the market.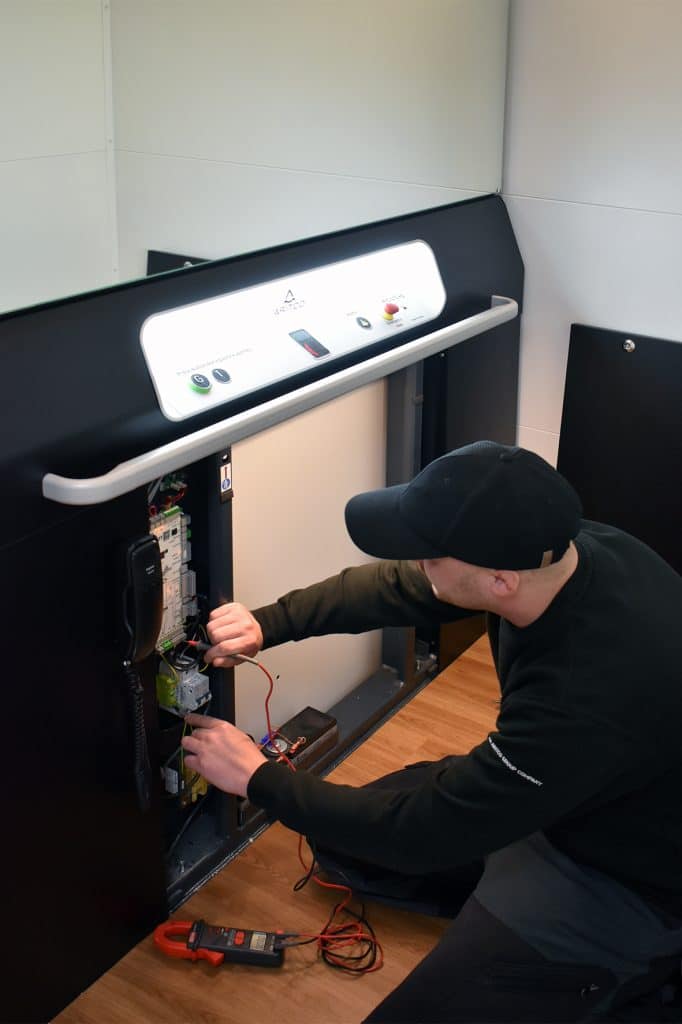 If Your Lift Breaks Down
In the unfortunate event that your lift does break down, you can trust in our swift response times to your emergency call so we can repair your lift as quickly and effectively as possible and ensure that your lift can get back up and running smoothly once again. 
Not only is correct maintenance a necessary part of owning a lift, but it is also mandatory that your lift has thorough examinations carried out by a competent person, such as the team here at Gartec. Our team have over 25 years of experience and are fully accredited by UKAS, meaning that they can ensure the good working order of your lifts as well as complete LOLER (Lifting Operations and Lifting Equipment Regulations 1998) inspections to the highest standard. 
Here at Gartec, we work to an extremely high level of professionalism. We pride ourselves on being very easy to work with, offering a wide range of specialist lift services for properties that either already has lifts installed or are looking to install a brand new lift. Our highly-trained lift maintenance engineers have been in the industry for over 25 years. We are members of LEIA and always ensure that we are correctly following BS EN 13015 and SFG20 guidelines as a general standard for our conduct. 

Why Choose Gartec Specialist Lift Services?
At Gartec, we fully understand the value and necessity of high-quality lift services throughout the UK. That's why: 
We always deliver professional and trusted maintenance services to properties across the UK, with a wide portfolio of work to vouch for us.

Find our case studies here

.




We're professional members of LEIA (Lift and Escalator Industry Association).




We avoid quick visual inspections and, instead, undertake full preventative maintenance services in order to prevent problems and lift breakdowns from occurring.




In order to act as a single point of contact for your lift, you'll be given a field service manager who can take the stress out of accessing lift services.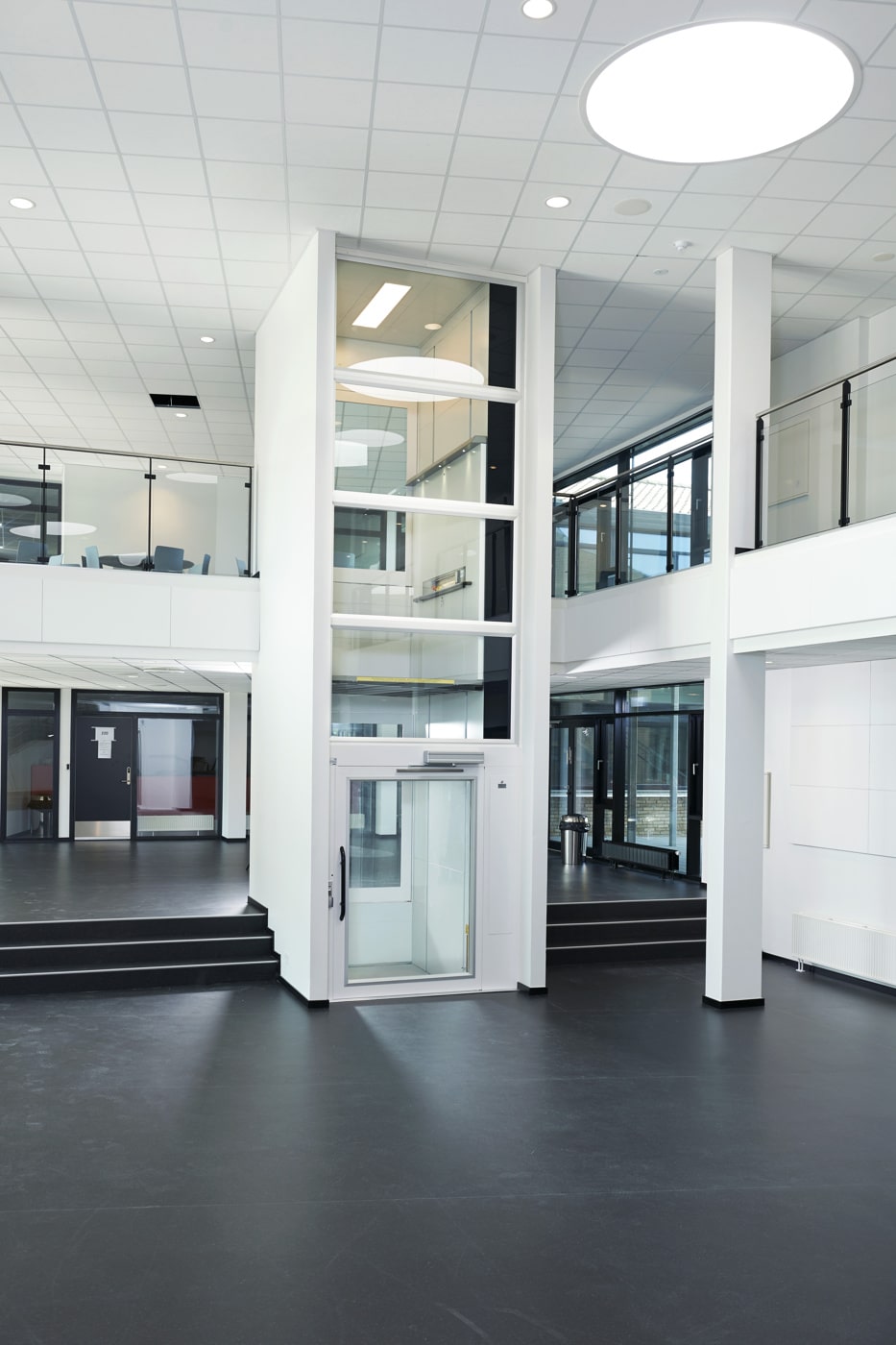 Contact Gartec For Comprehensive Lift Services
As fully accredited and certified lift engineers who have been in the business for over 25 years, we can offer fully comprehensive lift services to all who require them. So in the event your lift breaks down, or you want a bespoke lift designed for you, Gartec can get you going in the right direction. Get in touch today.