The Challenge
Extending a home in Woburn over a year has been a big project for Mary. Creating a stunning additional space at the rear of the house for entertaining and relaxing, whilst renovating the rest of the house, meant some time away for Mary.
Whilst she stayed with her friends in Milton Keynes, she saw our stunning HomeLift which they had installed previously. Inspired to futureproof her home – and prevent further renovations being required in the future – she gave Gartec a call.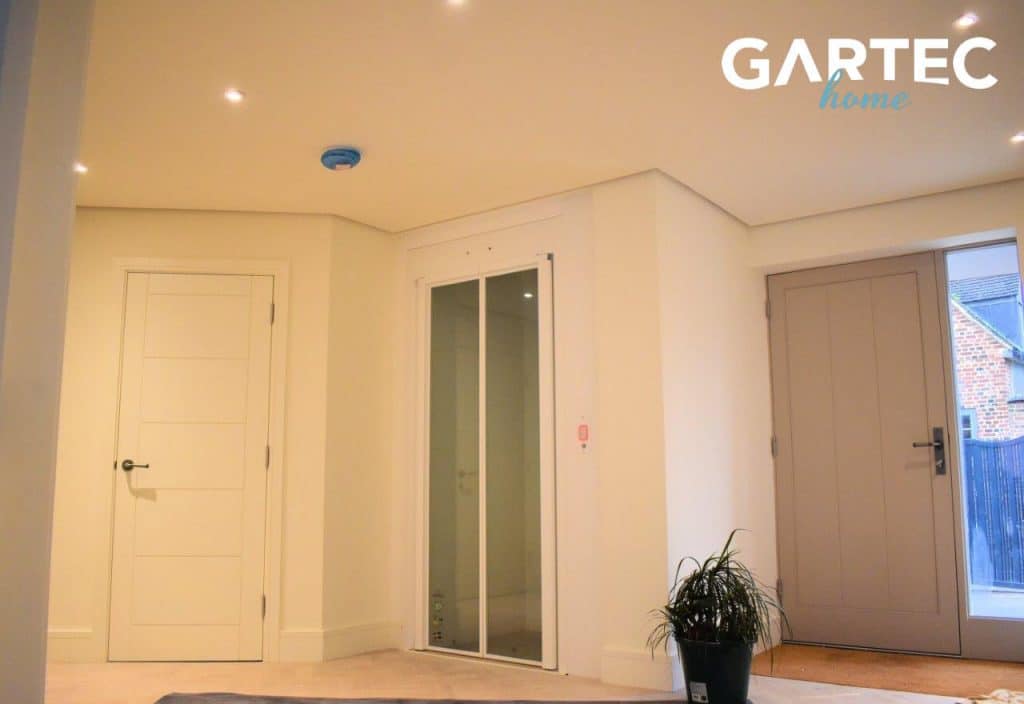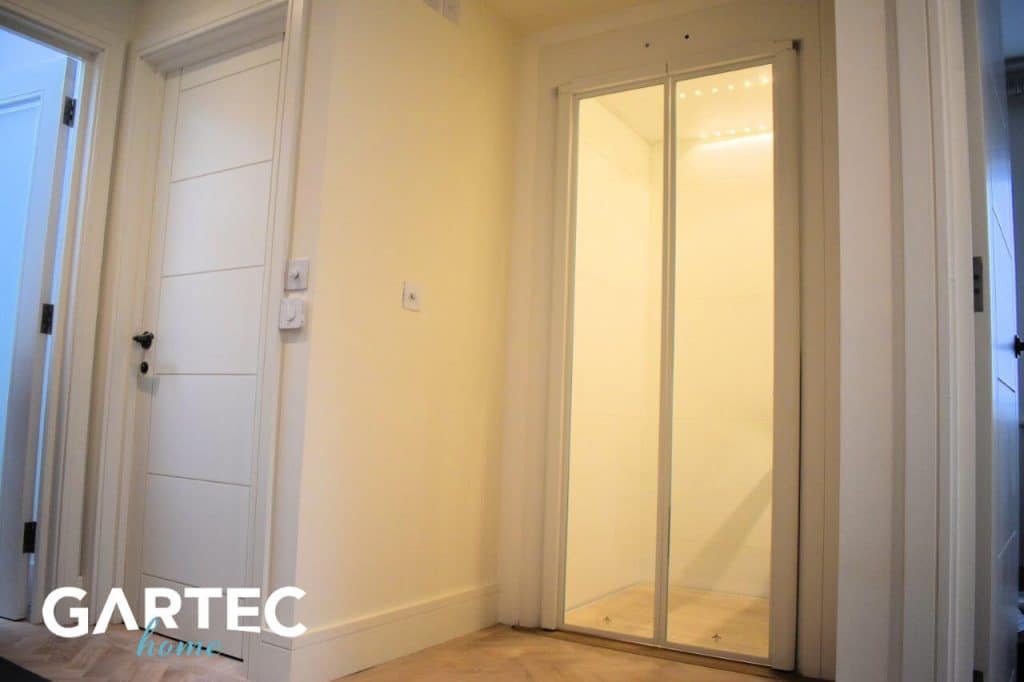 The Lift
After seeing the lift at the Corner House that we installed, Mary spoke to Matt, our Home Lift Manager. With a space saving lift more important, and a smaller space saved for the lift, we recommended the compact 4000 lift for a subtle and simple extension futureproofing option. This was to make sure she could enjoy the whole house into later life.
"Whilst doing the renovations we toyed up a lift. We decided to get it in the end as we'll need it in the long run, and we don't want to rip up the house again later!"
With the lift being installed in just a few days, Gartec were in and out around the other contractors and for a while the lift was the most complete part! To create a seamless design and match the lift to her home, Mary opted to add her own parquet flooring in the lift pit, matching the ground floor.
The Result
Whilst the house is still being renovated, the lift is ready to go! Tucked away near the entrance, it blends in well with the modern, clean design of the house and almost looks like just another door in the property. Our 4000 home lift fits perfectly in the space left for the lift and will mean the house doesn't need further renovations later on.
"The 4000 is the space saving model and works well with the design of the house"