The notion of having a home lift is something many people consider, but how do you choose the right home lift design? We take a wide range of considerations into account when architects or homeowners approach us for their new residential lifts.
Your ideal home lift design might be influenced by a range of factors, including:
Size: The biggest consideration is whether your new home lift design will fit the space that you have. We can offer many clever solutions for small house lifts that fit in tight spaces, such as stairwell voids or sloped and vaulted ceilings, as well as larger, more spacious lifts.
Features: If you do not need a lift feature there is no sense in having it in your design – it might even take up valuable space. Certain features, such as safety sensors and other optional finishes, will also have an impact on the final price of your home lift.
Budget: A home lift can be installed quickly and at a relatively low cost with our installations, but you should choose a home lift design that suits your budget. Home lifts can prevent you from having to move, so this may help to offset the investment.
Home lift designs vary widely and it can be difficult to find the right option. The best solution will be to use our home lift supply, design and installation services, which will give you a superb result with a beautiful aesthetic that comes in on time and within budget. Get in touch to learn more.
How We Find the Best Home Lift Designs
There are some examples of how our installation process works and how we recommend home lift designs on our blog and in our case studies – one from Cowie, Scotland, and another from Brighton, England. Our Home Lift Manager will normally suggest a specific lift from our range.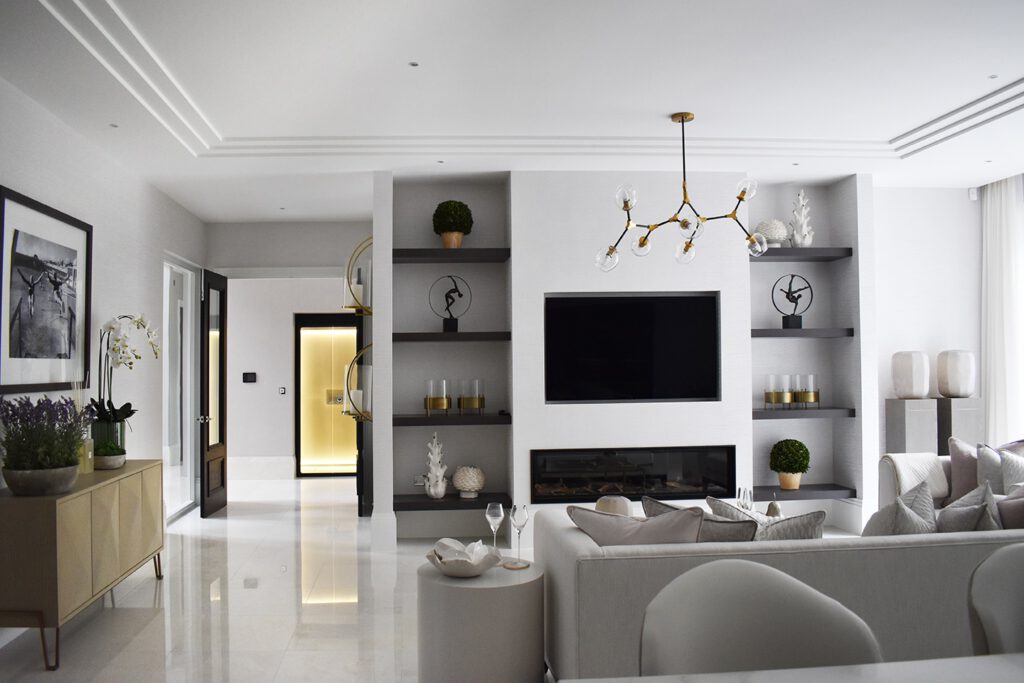 The recommendation of a home lift design is something we can only do after a site visit, where we will:
Find out balance requirements: Your home lift design has to balance all of your needs. Certain features are essential for the working lift to be fit for purpose, such as a specific size if a person uses a wheelchair or will frequently use the lift with an attendant.
Take measurements: Taking precise measurements in the space will give you a narrower list of options, so we will measure it using special visualisation tools to help calculate the space for the lift shaft, machinery or pit space.
Assess installation time: If you need a lift installed quickly we can help, but certain home lift designs take longer to install. When estimating your installation time, we will also determine if there will be any unique challenges involved in the work.
Once the assessment is complete we can recommend a specific type of home lift and supply or install it using our efficient home lift installation services. Examples of the impressive home lifts we commonly install include:
Large lifts: The Gartec HomeLift (AHL) is an example of a large lift. It also has a range of design and customisation options, so it may be a good choice if you have special interior design requirements. It is also a self-contained lift with no machine room.
Medium lifts: The Gartec 4000 lift is an excellent example of a medium-sized lift. This may be an option if you have a small amount of space available but want a passenger lift. The Gartec 4000 also features one of the most compact platform lift designs.
Small lifts: The Gartec 3000 step lift is an example of a small, ultracompact design. You might decide on this lift if you have a small set of stairs to navigate, or if you have an existing cabin lift on the property but want help with a smaller set of steps at home.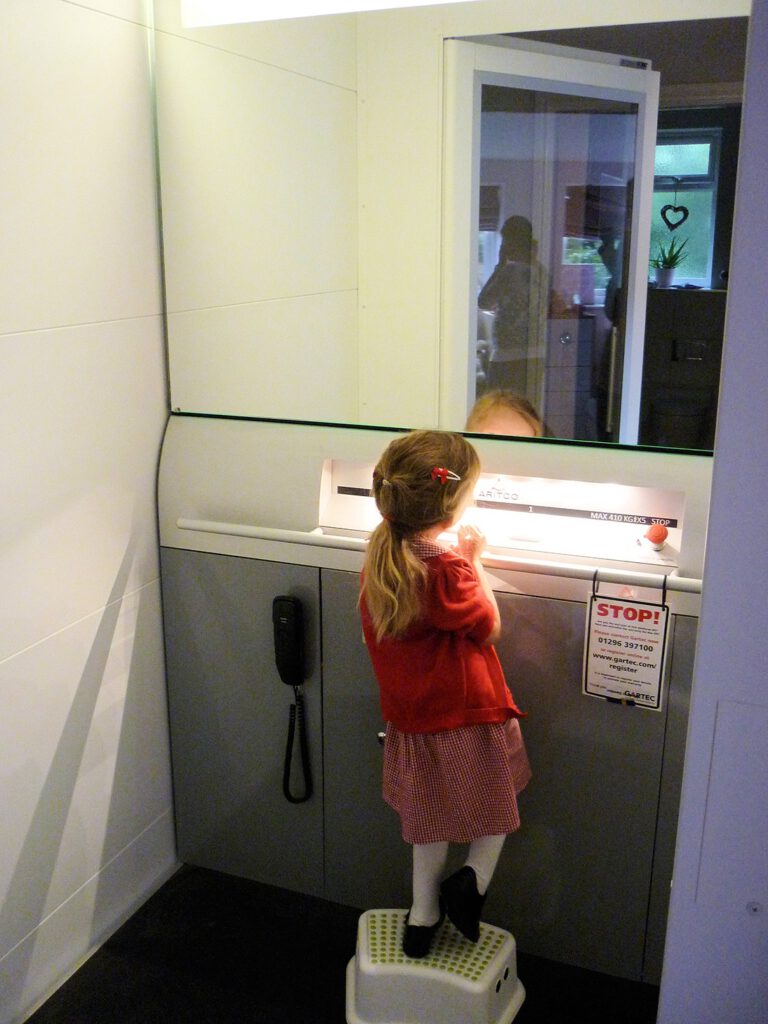 There is no "perfect" home lift design, per se; it is simply a process of finding the right one for your needs and that will be appropriate for the type of house that you have. If the space is suitable for more than one type of lift, you can at least whittle down your options and choose from there.
What Happens If You Get Your Home Lift Design Wrong?
It is vitally important to choose the right home lift design. If not you could end up with a range of issues:
Inferior aesthetics: an odd, ugly-looking home lift or sloppy installation that can detract from your interior design
Lift designs that do not alleviate your daily strain or fail to meet your accessibility needs
Overly expensive home lifts, which are far too big or have too much functionality for your needs
A lift can change your life and liberate you in your home, but the wrong choice can result in worse performance and even hamper your daily activities.
Contact Us to Install the Best Home Lift Designs
Our incredible team designs the best home lifts for all accessibility needs; these are available in several models that will fit smaller, medium-sized and larger houses. Our lifts are highly energy efficient, use recyclable materials, and come in many cost-effective designs.
We will be happy to recommend, supply and install a home lift that suits your platform lift requirements and your existing interior design. There are several clever home lift designs we can suggest from our impressive range. Get in touch with us to learn more.
Get in touch