All lifting operations in the workplace are covered by regulations set by the UK's Health and Safety Executive (HSE). Most people refer to these regulations with the acronym 'LOLER', meaning 'Lifting Operations and Lifting Equipment Regulations 1998', which is the full name of the legislation. The regulations were introduced to lower the chance of accidents in workplaces.
LOLER regulations vary substantially depending on the type of lifting required. For example, the lifting equipment used to unload goods from a truck is different to the equipment used to lift people between floors in a shopping mall – so the regulations will be completely different too.
Although the specific regulations change in different industries or environments, LOLER requires that all lifting equipment or operations meet the following standards:
Proper planning and management: A core component of safety is planning. Operations must be planned by a competent person, which means a relevant professional with the requisite experience and qualifications. This may involve assessing safe working loads, types of equipment used and other considerations.
Use and operation: The competent people who operate or have control of lifting equipment must have safety training and be certified, such as in the case of our lift engineers who service lifts and have the training to do so safely. These LOLER regulations vary depending on the type of equipment.
Inspection and maintenance: Perhaps the most important part of LOLER is making sure the lifting equipment is fit for purpose. As a result, LOLER inspections are carried out annually or bi-annually, depending on the equipment, which ensures it is suitably marked with maximum load safety information and will function safely during use.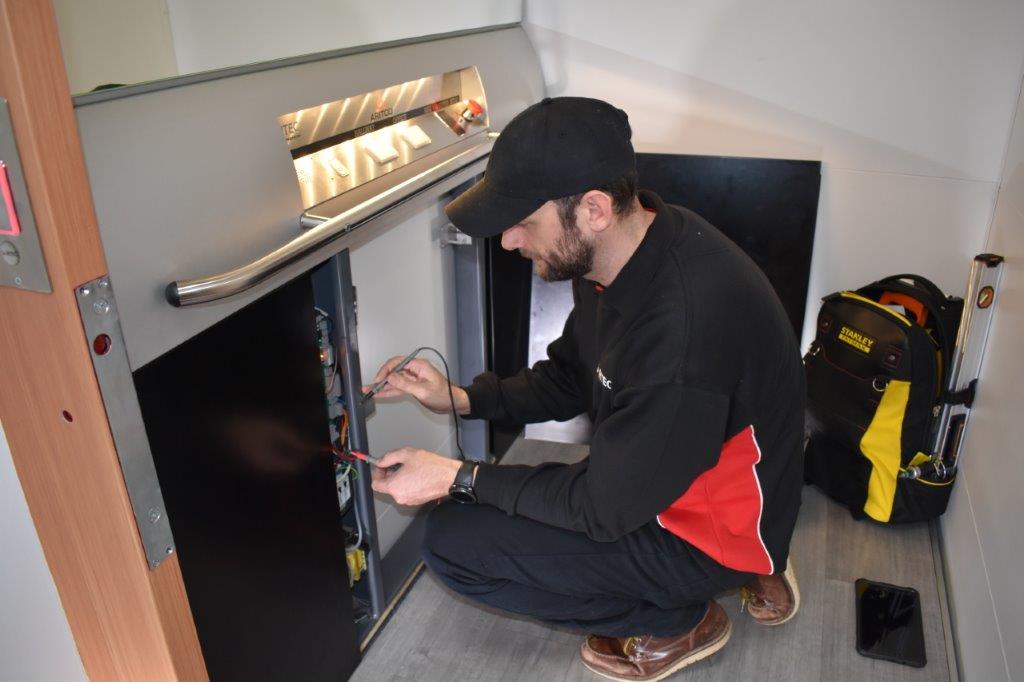 Companies who own, operate or manage lifting equipment, including platform lifts, need to follow LOLER regulations to avoid HSE intervention. LOLER represents a benchmark in UK safety protocols, ensuring that all equipment is fit for purpose, appropriate for the task and will function in its environment. LOLER helps the UK to be one of the safest workplaces in the world.
Complying with LOLER can be challenging, annoying and even intimidating. This is because critical safety measures can inspire a lot of nerves, particularly in areas such as construction sites or where lifting equipment is in use by the public – like the lifts in a hotel.
We help many operations, including hotels, manage their LOLER compliance with servicing, maintenance and inspection plans for passenger lifts, platform lifts and other common lift systems in many buildings. If you would like to use our services please feel free to get in touch.
What Does LOLER cover?
LOLER covers all types of lifting equipment used at work, including many types of lifting accessories. For example, LOLER will cover all of the following kit, and much more: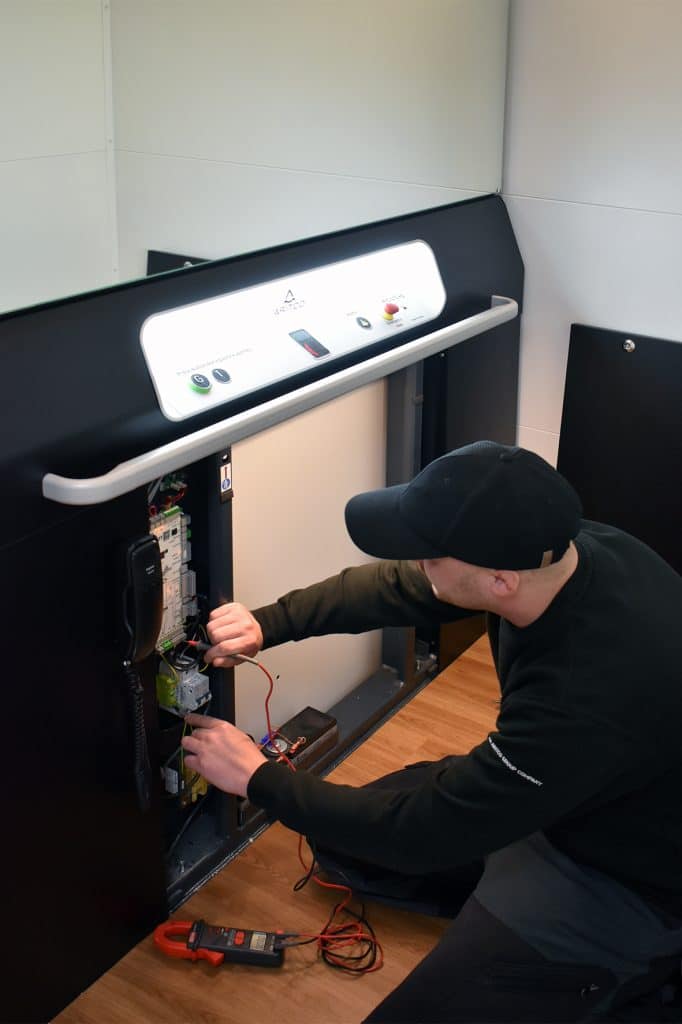 Shackles
Slings
Ropes
Vehicle inspection platform hoists
Fork-lift trucks
Cranes
Pulley systems
Lifts
Hooks
Hoists
Mobile elevating work platforms
Eyebolts
LOLER is comprehensive and more guidelines can be found on the official HSE website, which is the best place for resources if you are unsure what is covered or not by the LOLER regulations.
Why Do You Need LOLER?
The HSE and LOLER regulations exist to lower the risk of accidents. As such, the consequence of not complying with LOLER, and other related regulations such as PUWER (meaning Provision and Use of Work Equipment Regulations 1998), can be severe – meaning potentially fatal and non-fatal injuries. Failing to comply with LOLER means failing to protect staff and the public.
There are also severe legal ramifications for non-compliance, which can put a company out of business. Orders to cease operations, heavy fines and even criminal prosecution are all potential options for the HSE, which has the power to enforce the regulations. The HSE takes proactive steps to ensure all regulations are followed, so prudent businesses must follow them properly.
There are many instances of the HSE acting on their power to enforce regulations. Recently, a rail construction company was hit with a £600,000 fine for failing to guarantee their lifting operations were carried out safely. The prosecution arose from exceeding the safe lifting capacity, and it is worth mentioning the fine was issued even after a guilty plea by the firm.
---
Get LOLER Inspections for Commercial Lifts
The LOLER meaning is simple enough to understand but what is covered and what is involved in complying with the regulations can be a significant obstacle for many businesses. Lots of building managers and safety officers often have issues in ensuring lift systems comply with LOLER, which is where we can help. Our team has over 25 years of industry-leading experience.
Whether you need a new lift system that is installed to all LOLER and other related compliance standards, or you have an existing lift operation that requires servicing, maintenance and inspection, our team can provide services to ensure everything works correctly. Do not give your lifts any chance of being unsafe – get in touch with us today to learn more.