The acronym LOLER stands for 'Lifting Operations and Lifting Equipment Regulations'. These regulations are set and enforced by the Health & Safety Executive (HSE), which is an official UK government body. The LOLER principles fall under broader legislation known as the Health and Safety at Work etc. Act 1974 and have been legal requirements for UK businesses, commercial premises and other public or work areas since 5 December 1998.
As installers of a wide variety of commercial platform lifts, we always do what is right for our clients – including making sure their products comply with LOLER. You will see our team is happy to help with your lift installation, LOLER inspections and more when you get in touch with us today.
What Are the Principal Aims of LOLER?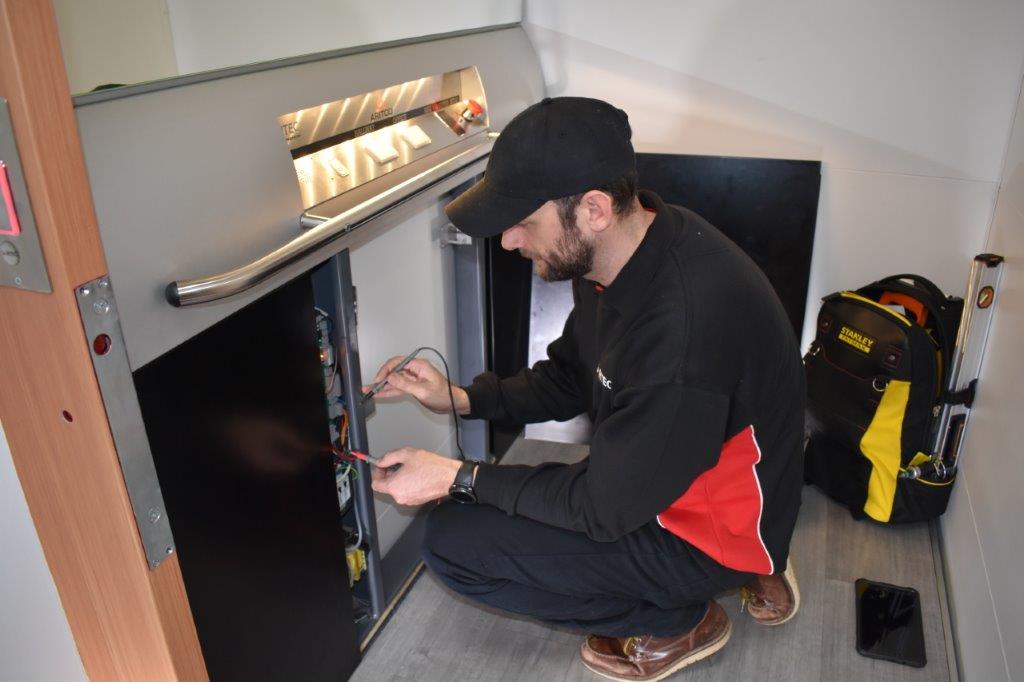 Complying with accessibility or health and safety legislation is a headache for many of our clients. LOLER is in place to ensure all lifting operations are carried out safely. The aims of LOLER exist to provide better health and safety by focussing on the following areas:
Planning: LOLER regulations ensure that operations are properly planned by competent people. LOLER planning involves selecting the appropriate work equipment for the operation, marking equipment or accessories and other criteria.
Use: LOLER covers who uses the lifting equipment. So, any operations need to be planned, supervised and approved by a competent person. A competent person is one with LOLER training, as well as other experience and qualifications in most cases.
Examination: LOLER includes regulations on the examination of lifting equipment. LOLER inspections ensure that the equipment used for lifting is fit for purpose and complies with the legal requirements outlined in the Health and Safety at Work Act.
There are several degrees of LOLER compliance. For example, under the regulations, there are additional examinations known as LOLER 'thorough examinations'. These are used when using equipment for the first time and in other special circumstances.
What is covered by LOLER?
The LOLER regulations apply to all UK workplaces, which includes anywhere people work with the public, including hotels and care homes. It is very far-reaching and LOLER covers a lot of different lifting equipment, such as:
Cranes
Eyebolts
Fork-lift trucks
Hoists
Hooks
Lifts
Mobile elevating work platforms
Pulley systems
Ropes
Shackles
Slings
Vehicle inspection platform hoists
Essentially, LOLER covers everything you use for lifting. The HSE defines this as "work equipment for lifting or lowering loads and includes its attachments used for anchoring, fixing or supporting it". The regulations are intentionally broad so that they cover a lot of ground.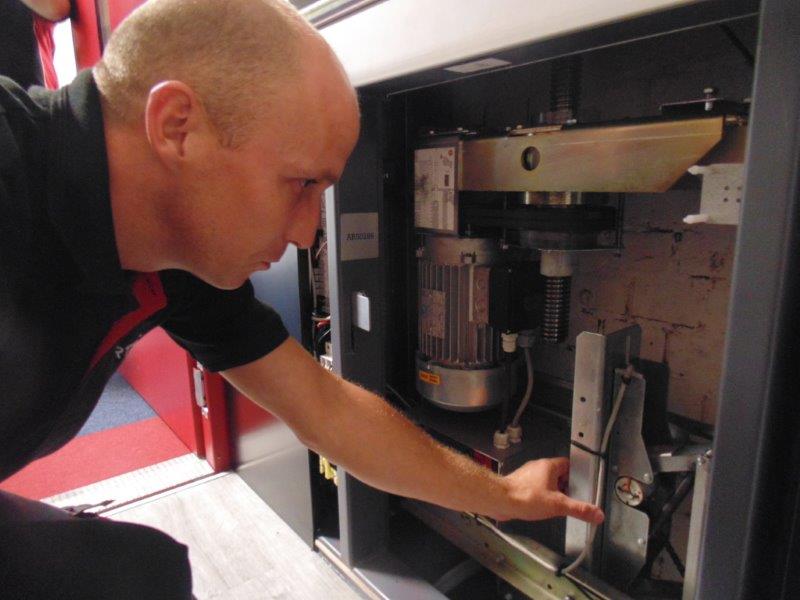 What's the difference between LOLER and PUWER?
PUWER is another acronym relating to safety regulations, which stands for the 'Provision and Use of Work Equipment Regulations'. These are similar regulations to LOLER, but they are somewhat less stringent and are mostly used for smaller machinery, appliances and other types of tools in the workplace.
What Happens if You Don't Comply with LOLER?
Not complying with LOLER is illegal. The HSE has the power to enforce the regulations, meaning that if you are not compliant with them they can take legal action to enforce the compliance of your business. Potential consequences for a company include fines, orders to cease operations and inspections on an ongoing basis until the body is satisfied that you are complying in full.
Aside from the potential legal ramifications, there are many legitimate dangers of non-compliance, such as a much higher chance of accidents, fatal or non-fatal injury and property damage in the workplace. The human cost of not complying with LOLER is the biggest reason for its existence and implementation in the UK.
LOLER Regulations for Lifts
We work with a range of businesses and public buildings that have passenger lifts, platform lifts and other types of commercial lifting equipment, so we are familiar with what LOLER stands for and the importance of LOLER inspection for safety. We can help you comply with LOLER if you need help, with quality installations of commercial lifts and reliable ongoing inspections.
You should now know more about what the acronym LOLER stands for and how it affects health and safety in the workplace. Please feel free to get in touch with us for help with new platform lift installations, maintenance and health and safety inspections on your lifts – so that you always conform to the regulations LOLER requires.
Contact Us