Finding luxurious features, fittings and finishes for a bathroom can make or break a design. Take a look through our top 5 luxury bathroom features and see how you could create impact in your home.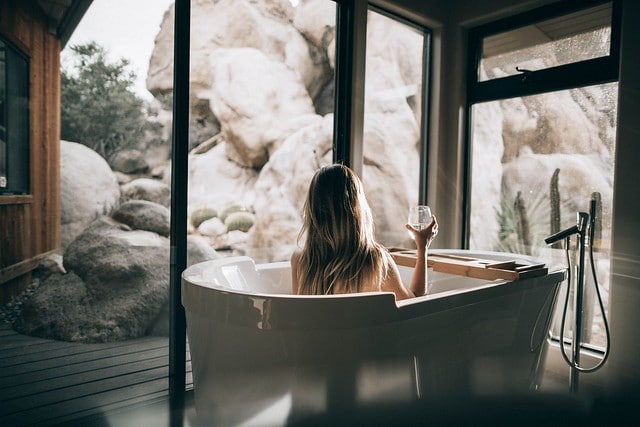 Luxury Bathroom 1: Waterfall Taps
For a luxurious, spa-like feel, a concealed waterfall mixer tap is beautiful. From concealed bath filler sources, which appear to pour straight from the wall, to smaller sink taps which pour water with a soft and relaxing sound, waterfall mixer taps add a touch of luxury to your bathroom.
Luxury Bathroom 2: Marble Features
Marble is a unique and interesting feature material for a bathroom. Marble can be used throughout for a truly opulent feel, or can be used to highlight certain areas. A marble surround to a sink or shower area really makes an eye catching feature. Soft colours – such as white, cream and grey – add a subdued, clean feel, or use coloured marbles for a contrast to your colour scheme.
Luxury Bathroom 3: Illuminated Mirrors
Mirrors are a fantastic feature for any room, adding space and light instantly. Mirrors are perfect in smaller bathrooms, making the area feel more roomy and bright as well as being a bathroom staple item for the mornings. Use a classic design mirror frame for a quintessential bathroom look, or a frameless thin mirror for a more modern, clean line – either way, an illuminated wall mirror is a must for a luxury bathroom.
Adding a large mirror – even floor to ceiling – will transform the space, especially when combined with beautiful materials and fittings. This simple feature has a huge impact on the luxurious feel of your bathroom, and the illumination will make it feel special. Bathroom mirrors should include illumination for ease, and heating within the glass to make using it simple – even after a shower.
Luxury Bathroom 4: Dark Themes
Whilst a common luxury bathroom finish is white, bright and airy colours, choosing a dark scheme gives a luxurious spa feel. Use dark tiles with contrasting white grouting for a stunning shower area finish. Materials such as slate create an interesting feature with uneven texture, whilst retaining the spa feel.
Spotlights highlight and brighten key areas, but the overall stylish effect is calming and relaxing – especially where there are low light levels or no windows.
Team dark colours with silver-coloured fittings to contrast and reflect – and don't forget to add some large-leaf plants for a real getaway experience.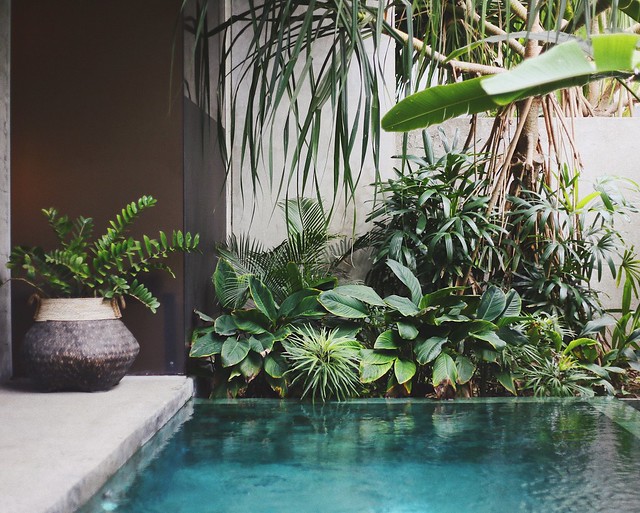 Luxury Bathroom 5: Underfloor Heating
Although underfloor heating isn't visible, it creates a warm and inviting environment in your luxury bathroom design – especially with tiled flooring. Walking barefoot on warm tiles gives an opulent feel and helps relax bathroom users. It also makes the spa feeling prominent – stepping out of the shower onto a warm floor.