You can have a lift installed in your home for many reasons, and home lift systems are present in many high-rise buildings, suburban houses and other residential settings with more than one level. We install many types of home lifts in small spaces, with minimal disruption. Get in touch with us if you would like to install any of the following types of home lift today.
Types of Home Lifts
Lifts, or elevators, are essentially labour-saving devices. Most people do not think about lifts within their personal residential space, but they should. There are a lot of cost-effective types of lift that can dramatically enhance your well-being and boost your overall quality of life. 
The main types of elevators available for the home are:
Service lifts

: A service lift is a type of lift system for helping you to do various things, and is not necessarily for passenger transport between floors. A good example of a service lift is the dumbwaiter, which is designed to carry plates of food and other small loads.

Goods lifts

: A goods lift is one of the most important types of elevators for labour-saving. They are designed to carry goods, such as supplies of bulky items like shopping or laundry, or even just heavy loads of miscellaneous items.

Platform lifts

: Platform lifts are designed, predominantly, to take passengers between floors. Passenger lifts are common in residential buildings but you may use them in a home as well, either for accessibility reasons or for more convenient travel between floors.

Wheelchair lifts

: Wheelchair lifts are designed for wheelchairs or other mobility equipment, not for goods or multiple passengers. A wheelchair lift is typically quite small, but there are larger options for travel with an attendant.

Step lifts

: Step lifts, or 'stair lifts' use a platform or seat to take a user up a staircase; it does not move through a shaft or any other type of enclosure. Step lifts are common for small sets of stairs, but they may go up multiple floors and wind through landings.
The best type of lift for your home will depend on your needs. Many people enjoy them for greater access, but some people simply want the extra convenience and higher home value. If you would like help with finding the best types of lifts for your needs and building, get in touch.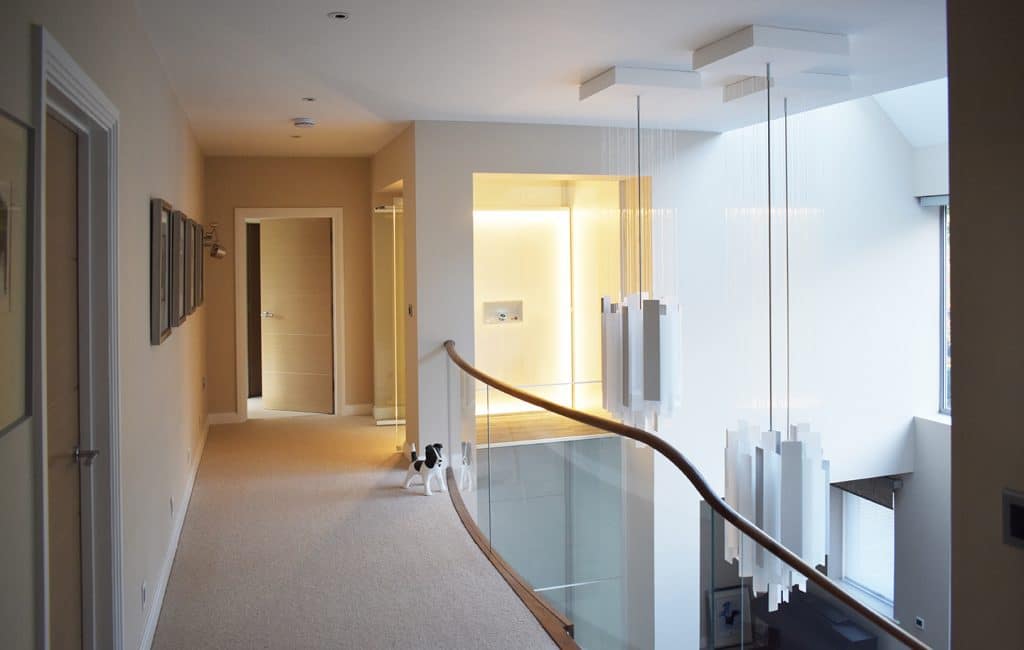 Types of Home Lift Systems
We specialise in home lift systems that are very energy efficient and do not greatly impact your household bills, no matter what level of use they may see. Historically, traction elevators have been very common – but we use some other innovative technologies to achieve the best results.
Some of the lift systems we offer within our fantastic home lift range include:
Screw and nut

: By using screw and nut technology, we can deliver incredible energy efficiency within all of our lifts. Our screw and nut systems harness the coil shape of a screw to move the lift up and down using an electric motor for smooth, stable travel.

Hydraulic lift systems

: For more power or a higher weight capacity, a hydraulic lift system is necessary. This is a type of lift system that forces liquid into a cylinder, which then pressurises a piston that will help force the lifting mechanism upwards. 
Wherever possible, we use our patented screw and nut technology. This innovative design gives you superb quality residential lifts, for home lifts that rise smoothly and with minimal strain on the electric motor. Screw and nut technology also lets us install our lifts with no machine room.
Learn more about our patented screw and nut technology and other efficient lift innovations.
Who Can Benefit From Home Lifts
Many people can enhance their quality of life, boost safety in the home and add extra convenience to their daily life with a home lift. As leading providers of many types of home lifts for over 25 years, we have found that the following people benefit from residential lift installations:
Older adults

: As your mobility needs change, there are plenty of options to maintain full accessibility within the home. With clever, unobtrusive designs we can find an option for almost any type of property, from the basement up to every other level!

Wheelchair users

: Wheelchair users and people living with disabilities will benefit greatly from our home lifts, which also include smart safety features, alarms and a lot of other technology for better peace of mind while navigating the home environment.

Families

: Whether it is a load of fizzy drinks for an upstairs game room, a piece of furniture, or any other typical family need, home lifts can be of great benefit. Many families also add value to their homes with a long-lasting home lift installation.
Almost anybody can benefit from a quality home lift installation. Our excellent products, sustainable materials and energy-efficient designs will give you a fantastic boost in almost all of your daily tasks. If you can think of anything you need to lift, there is a product to match!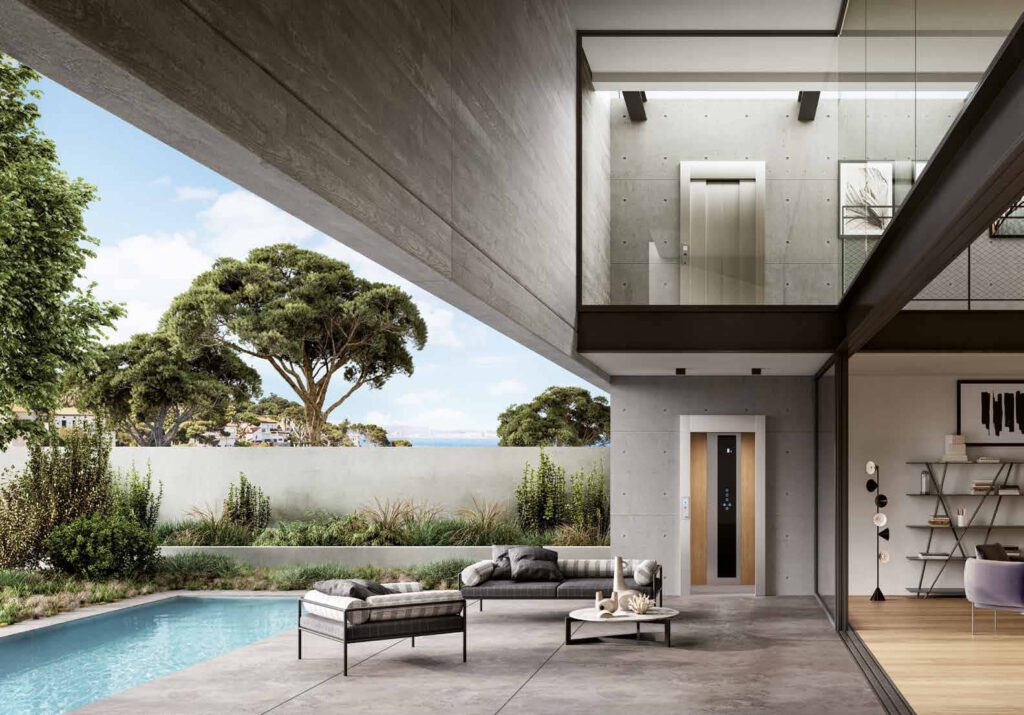 Install All Types of Lifts for the Home
We specialise in first-class installations of residential lifts that will transform your daily life, and that will also add value to your home. We can install many different types of lifts, with clever lift systems that will make your daily tasks simpler, safer, and more enjoyable.
Our team can even fit lifts in small spaces within a house, so there is an option for a residential lift in any type of home. We can install lifts quickly and with minimal disruption from the construction process. Please get in touch with us to install home lifts of any type today.