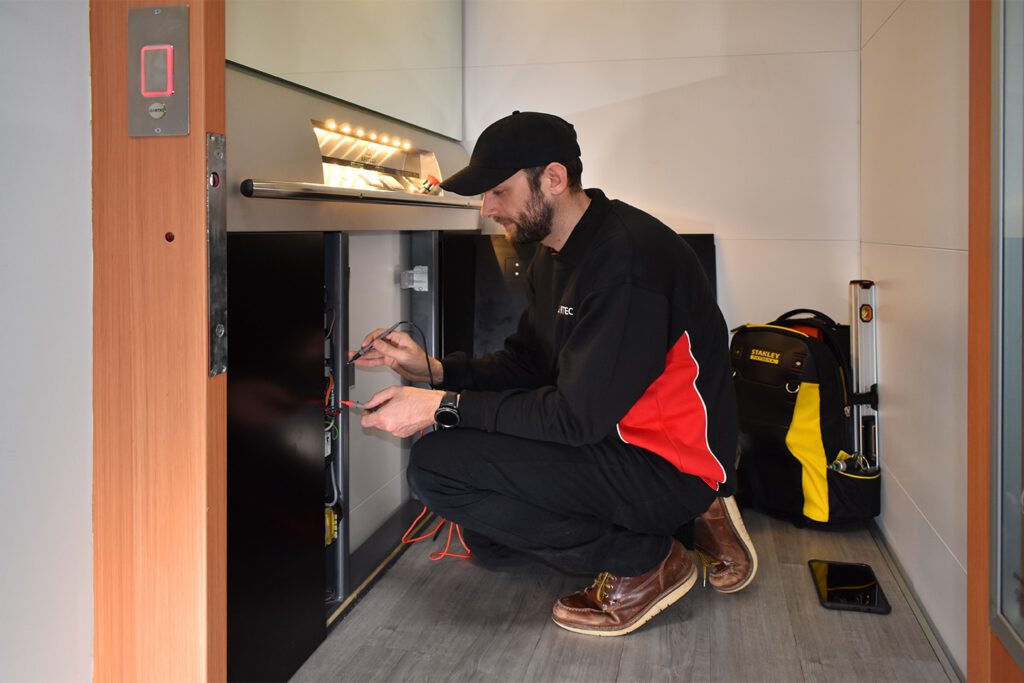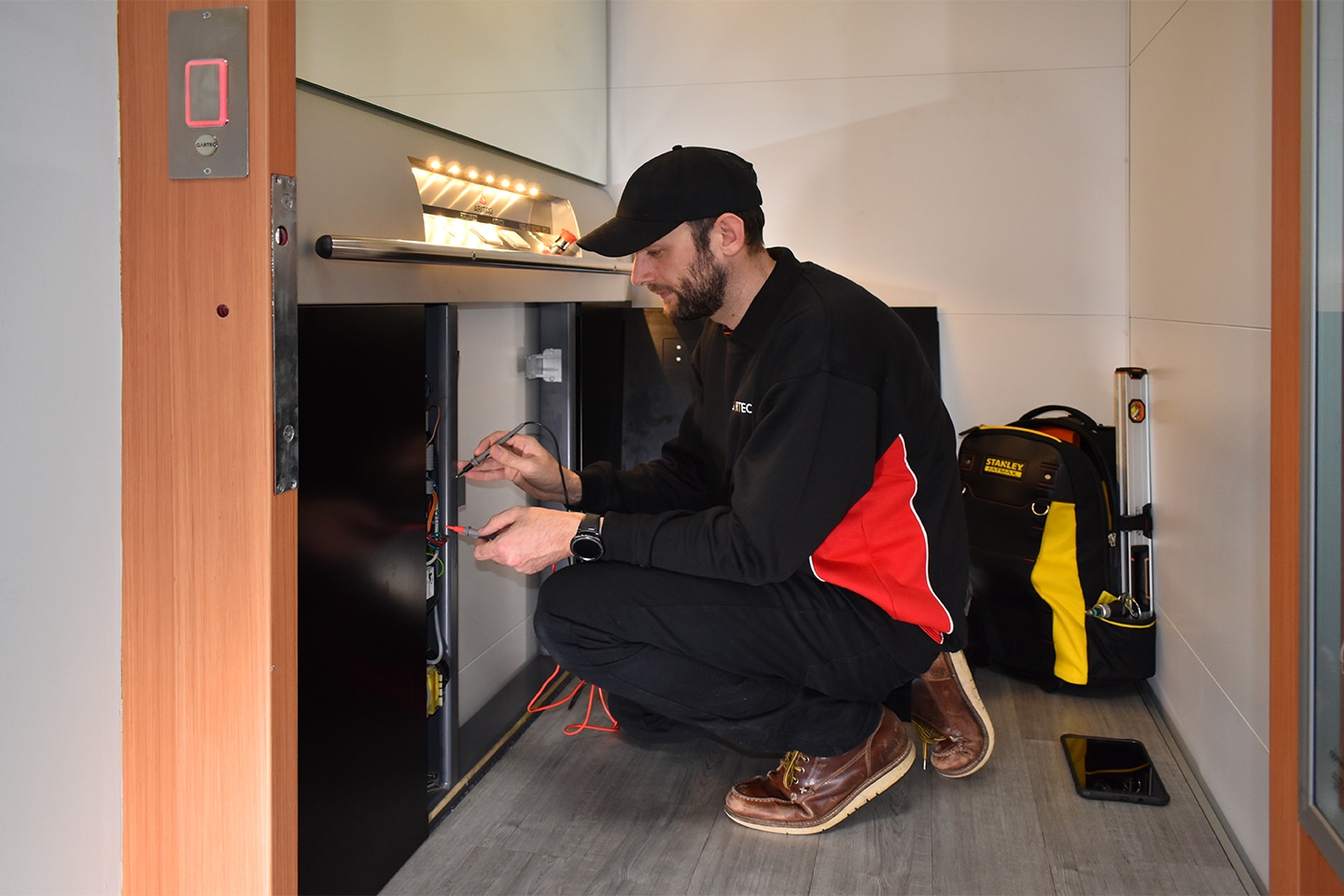 When designing, installing and maintaining lifts for commercial environments, industrial settings and even public buildings, we have a lot of interaction and experience with the Lifting Operations and Lifting Equipment Regulations 1998 (LOLER). As such, we are capable of explaining exactly what equipment is covered by LOLER – and what is not.
Established by the Health and Safety at Work etc. Act 1974 and enforced by the Health & Safety Executive (HSE), an official UK government body, LOLER regulations make sure lifting equipment is used correctly and with a safe working load.
The LOLER regulations cover the following types of lifting equipment:
Car lifts, which can be seen in mechanics and auto-repair settings
Cranes, which are used during construction – this includes their support runways
Goods and passenger lifts, as well as dumbwaiters or other service lifts
Hoists for patients, which are used in hospital beds and care homes
Lorry lifts, such as for unloading and loading pallets of heavy goods
Telescopic handlers, which are used in agricultural work to move bales of hay and other work that reaches to high areas
Vehicle cranes and hoists, such as those used for heavy construction or repairs
However, an added wrinkle in this explanation is the regulations also cover lifting accessories. Lifting accessories covered by LOLER include the following:
Eyebolts, which are used to secure slings and ropes within a lifting system
Forklifts, used in warehouses to lift goods to sometimes very high levels
Hooks, which are part of many types of lifting systems
Ropes, pulley systems rely on the integrity of ropes, as do many lifting systems, so they are subject to LOLER regulations
Slings for use in hoists, either hoist goods or people in healthcare settings – sometimes slings are used in veterinary medicine and conservation too
Spreader beams, which support wide loads of timber, piping and other heavy loads at each side to prevent them from swinging
You might think that the above is a pretty inclusive and broad list, this is intentional to make sure the same safety standards apply to every situation. A few pieces of lifting equipment are not covered by LOLER, these include the following:
Escalators, while these technically lift people they are not subject to LOLER
Dump trucks, these hydraulically-powered vehicles deposit things like rubbish or loads of sand, gravel and other loose materials – but they are not covered by LOLER
Fall arrest systems, which are used to tether construction workers who are doing building work at height
There are other exceptions, such as dental chairs and lifting devices used in healthcare. However, the equipment not covered by LOLER is still subject to the Provision and Use of Work Equipment Regulations 1998 (PUWER) – an entirely different set of regulations.
What Happens If I Fail to Comply With LOLER?
LOLER exists to promote safe environments, whether that is in a commercial space or a public building, so the immediate consequences are to health and safety. When lifting equipment fails the following potential consequences can arise:
Fatal and non-fatal Injury: Falls from height remain one of the biggest causes of injury and death in the UK. Lifting equipment also has a chance of the load support failing, which can cause injury and damage to the goods.
Fines and penalties: The HSE has the power to enforce its regulations and issue fines for non-compliance. In 2018 a company was fined £570,000 and ordered to pay £40,054.68 in costs by the HSE following an injury caused by a safety chain failure.
Criminal proceedings: Both criminal and civil law applies to commercial and work spaces, as a legal entity the HSE can pursue criminal action against those responsible for non-compliance. This includes unlimited fines and potentially imprisonment.
Compliance with LOLER is not just a legal duty, but a moral one too. There is no exception to the duty of care an employer or proprietor of a public-facing business can claim to the rules. In terms of reputation for a commercial operation, non-compliance can be a disaster.
Making Sure Your Lift System Complies with LOLER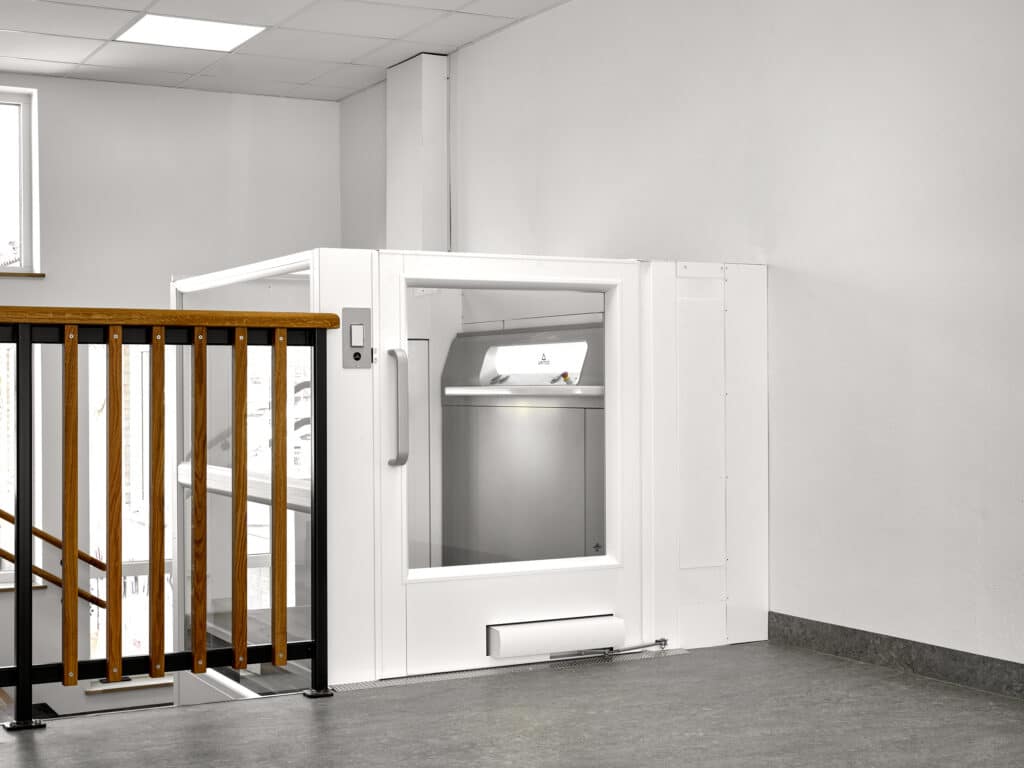 No matter what your trade, regular inspections, testing and other certified checks carried out by what the HSE calls 'competent persons' are required. The training, checklist and assessments that are necessary vary widely between industries.
If you want to ensure your passenger, service or goods lifts are complying with LOLER, we offer some flexible lift service packages that are ideal for commercial spaces. We provide regular inspections, extensive checklists and preventative strategies to ensure complete safety.
Our expert lift engineers can help you to avoid breakdowns, accidents and any type of penalty from the HSE – as well as make sure that your lifts work as they should for the longest possible time – so our inspections are a wise investment into the quality of your commercial operation.
---
Gets LOLER Inspections & Maintenance Plans for Commercial Lifts
We can make sure all of your equipment is compliant with government regulations in your passenger lifts, goods lifts, service lifts, wheelchair access lifts and any type of commercial lift system. We have designed, installed and maintained commercial lifts for more than 25 years.
If you have a commercial lift installation, maintenance or repair requirement, we can help with the skills of our award-winning team. Whether you want a new commercial lift from our fantastic range or another service, please feel free to get in touch with us to find out more.