The Lifting Operations and Lifting Equipment Regulations 1998 (LOLER) are set by the Health and Safety Executive (HSE) and exist to improve health and safety at work and lower the risk of injury. The LOLER regulations are legal requirements that cover all lifting operations and lifting equipment, as well as accessories. Another vital component is the requirement for a LOLER inspection for all work equipment, operations processes and more.
Please feel free to get in touch if you have a platform lift, passenger lift or another type of commercial lift that needs LOLER testing, servicing or maintenance. We understand the need for reliable, safe tests and always do the right thing for our clients.
What is a LOLER Test?
A LOLER testing inspection has been required since the regulations came into force in 1998 and are applicable for all types of lifting equipment and lifting accessories. Tests must be carried out by what is known as a 'competent person'. This competent person is someone with the right qualifications, experience and knowledge, which varies between work environments.
A competent person will be independent and impartial, which is why many people choose external maintenance, servicing and testing services for their lifting equipment. LOLER testing criteria vary but will typically cover the following important areas:
Use and suitability: This part of the LOLER test involves assessing the environment where equipment is, how often it will be used and how much weight it will carry. It is also a chance to assess whether lifting equipment is suitable for its intended use.
Location and protection: Equipment needs to be in a spot where lifting loads above people is minimal, or not present at all, and that any movement of the equipment is protected by guard rails, barriers or other types of enclosures.
Weight capacity: A weight test is probably the most important part of a LOLER test. Proof load testing involves making sure the equipment is capable of carrying the required load, for example in a passenger lift that carries a certain number of people.
Planning and operations: This part of a LOLER test involves making sure the planning, supervision, organisation and execution of your lifting operations are safe. This includes assessing any breakdown or emergency procedures.
Marking: The HSE requires equipment to be suitably marked with their safe working loads. This is an important part of equipment testing and will also include accessories such as hooks, pulleys and other LOLER equipment, depending on the operation.
There is some variety in the type of testing required, which changes depending on the type of lifting you are doing. For example, if you are hoisting goods or other materials then testing to prevent swaying, the gravitational balance of the load and other factors is necessary. There are also thorough examinations, which are used before the equipment's first use and other situations.
As the testing will vary (for example, the testing for cranes on a construction site is different to testing for lifts in a hotel), your LOLER testing checklist will be different. The specifics will depend on the competent person who is carrying out the lifting equipment testing process.
How Often Do You Need a LOLER test?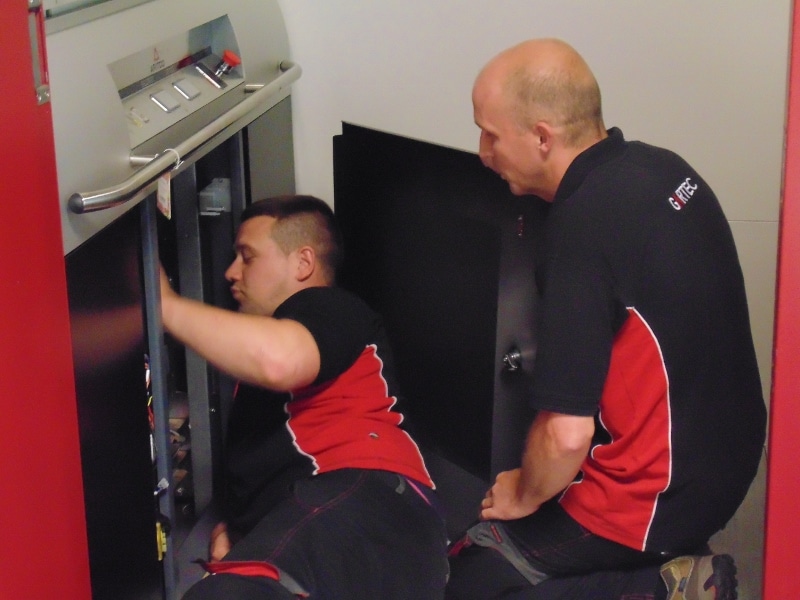 LOLER testing is required every 6 or 12 months, or immediately after the installation of new equipment, after failure, or after being out of use for long periods. For example, if a care home is renovated and the lifts are out of use they would require a new LOLER test and inspection.
The following lifting equipment requires testing every 6 months:
Lifting equipment for people, such as platform lifts, passenger lifts or construction site lifting platforms
Lifting accessories, such as hoists, pulleys, ropes, slings and shackles
Vehicle lifts, such as those present in garages for automotive work, automatic car parking systems, car stackers and other lifting equipment
The following equipment requires testing every 12 months:
Construction site cranes
Lifting equipment mounted on vehicles, such as  winches, hoists, mounted cranes and loading platforms
Forklift vehicles, such as those used in warehouses and other industrial spaces
Some equipment, such as forklift trucks, may have relatively high-risk use, like when you are working at height. As a result, the LOLER test requirements may change depending on the nature of your operation.
How Much Does a LOLER Test Cost?
A LOLER testing service can vary in price – depending on the provider. For example, we offer our clients several tiers of inspection packages that include LOLER tests, maintenance and servicing. These tiers are priced to reflect low or high levels of maintenance equipment testing.
There is no set price. Depending on the provider, nature of testing and the calibre of the competent person carrying out the test, prices can fluctuate. Additional features alongside the LOLER testing can often make the value of our service much better, and safer, for a business.
Do I Need a LOLER Inspection?
If you use lifting equipment you will need a LOLER test annually, at a minimum. Failure to fulfil your legal requirements in regards to lifting equipment can result in legal penalties and unsafe workplaces, with potentially fatal consequences for people using the equipment.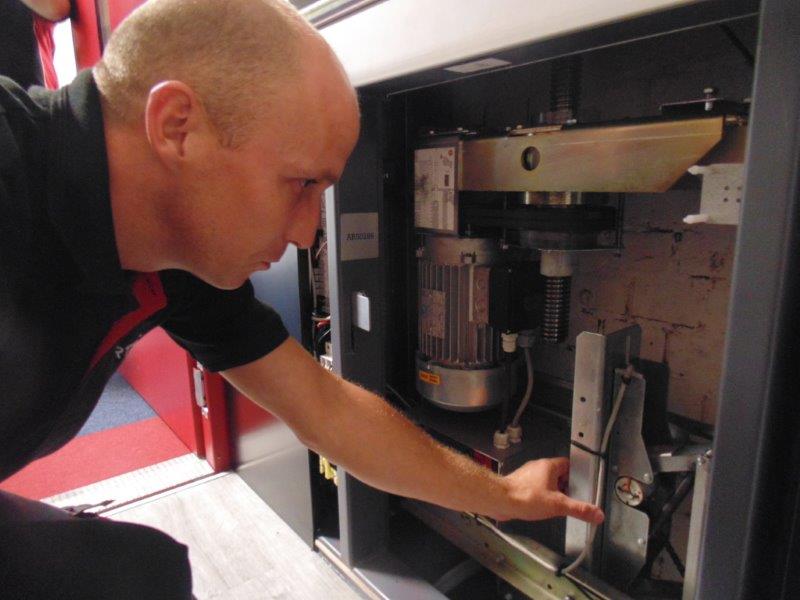 ---
Get a LOLER Test and Servicing for Your Lifts
We operate a high-quality lift installation and maintenance service for workplaces, public buildings and other kinds of commercial premises. Our platform lifts are often cheaper than conventional lifts but with the same output, so we offer a unique cost-saving opportunity.
If you run any kind of business with platform lifts, passenger lifts or other kinds of access equipment used to lift people, we can help with top-shelf LOLER testing and certification. You will see our amazing service when you get in touch to arrange a LOLER test for your lifts today.