Look After Your Child's Safety With a Gartec Home Lift
For parents, safeguarding children's well-being is a deep-seated commitment influencing each choice you make. Especially for those with mobility-challenged children, even routine home settings can present unforeseen risks. Let our collection of domestic lifts provide the solution you've been seeking.
By integrating cutting-edge technology with rigorous safety standards, our home lifts can help you find comfort in knowing your child's safety is upheld in their own home.
A Parent's Constant Worry
In multi-level homes, stairs present a significant obstacle for children with mobility challenges. Each step can be a potential danger. This reality often leaves parents in a constant state of alertness, sacrificing moments of rest to guarantee their child's safety.
Such continuous oversight, while well-intentioned, can unintentionally convey doubt to the child, possibly impacting their self-confidence and self-worth.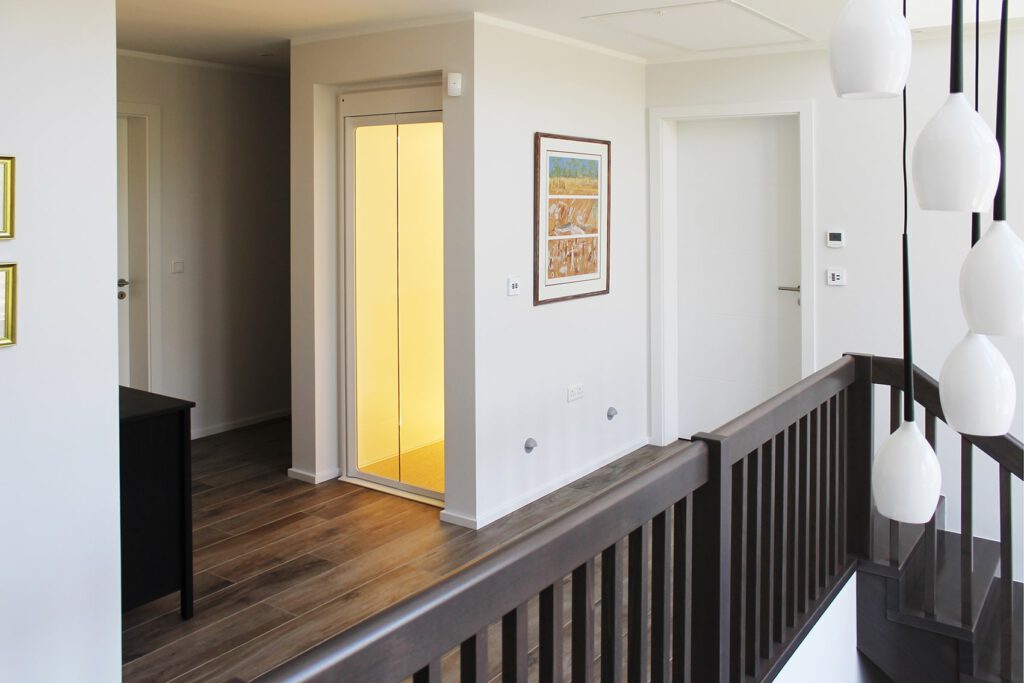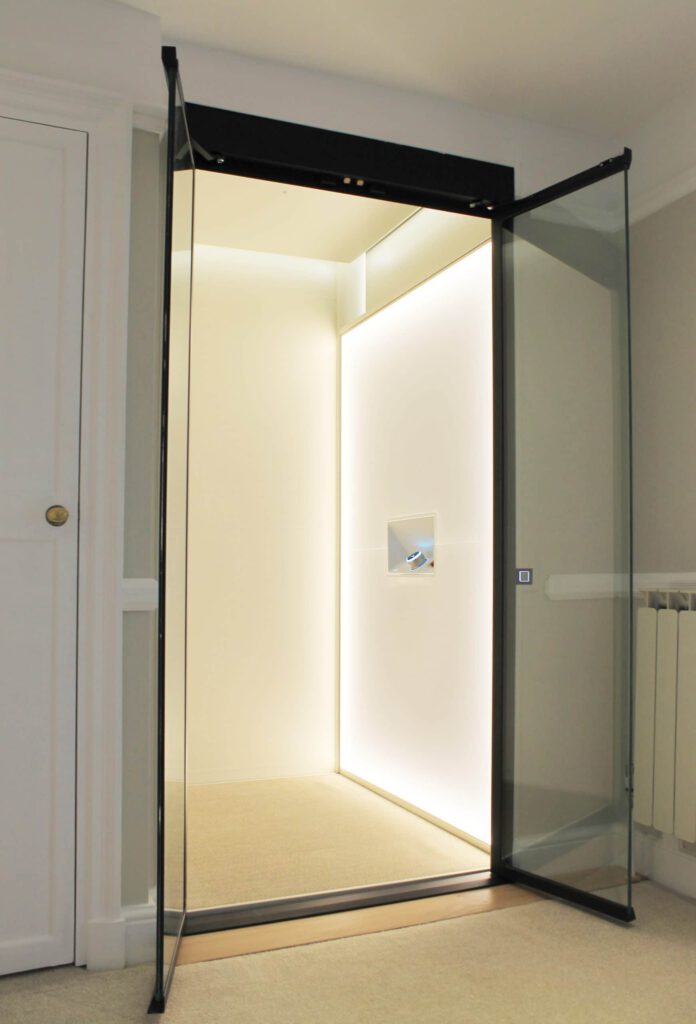 Safety-Assurance With a Gartec Home Lift
Our home lifts are meticulously designed with safety at their core, with every model undergoing rigorous testing before they are signed off by our engineers. We also employ a number of safety features to further guarantee each lift meets UK safety standards, including:
Safety Sensors: To ensure immediate halt during obstructions.
Non-slip surfaces: Employed to prevent accidents during journeys.
Ergonomic Controls: Placed thoughtfully to ease of use for children.
Backup Systems: To ensure safe travel in the event of a power cut.
Customised Solutions for Optimum Safety
We have worked hard to design a range of home lifts that prioritise safety without compromising on accessibility or aesthetics. Here is how each lift ensures maximum safety:
Aritco HomeLift
Designed for larger homes with multiple levels, the Aritco Homelift offers spacious interiors that are accommodating for children, even those requiring larger mobility aids.
Integrated with safety sensors and emergency stop functions, this lift ensures children are protected from any obstructions or unforeseen issues during their ascent or descent.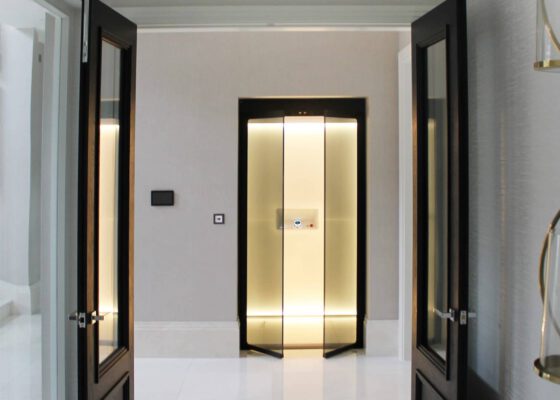 Aritco HomeLift Access
With optimum accessibility at its core, this lift model boasts features like low thresholds for easy entry and exit, and secure locking mechanisms that prevent unintended operations. Its responsive control system is also easy for children to use, allowing for a smooth and safe transition between floors.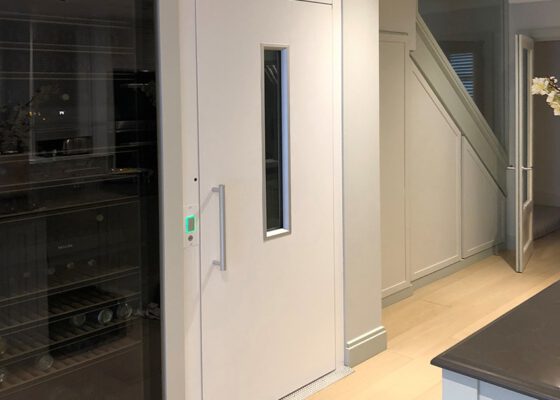 Aritco HomeLift Compact
Tailored for smaller spaces, the Compact Lift does not compromise on safety. Non-slip flooring, safety barriers, and intuitive controls make it a reliable choice for homes with tighter spaces. Even despite its compact size, all necessary safety features are fully integrated.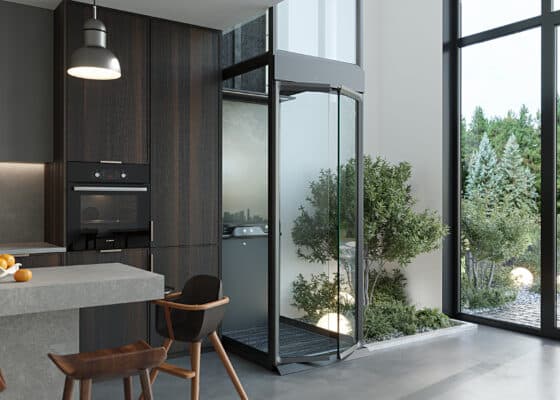 Gartec 3000 Step Lift
Equipped with a variety of safety features, such as edge sensors and guardrails, the 3000 Step Lift ensures secure elevation, making it especially useful for shorter transitions, like garden paths or sunken living rooms.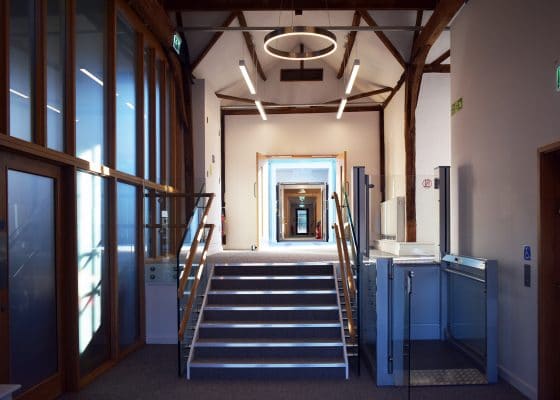 Gartec Platform Stair Lift
Its unique design hugs the contours of your staircase, ensuring a snug fit. With features like anti-crush technology and secure harnesses, your children get to experience a safe journey every time.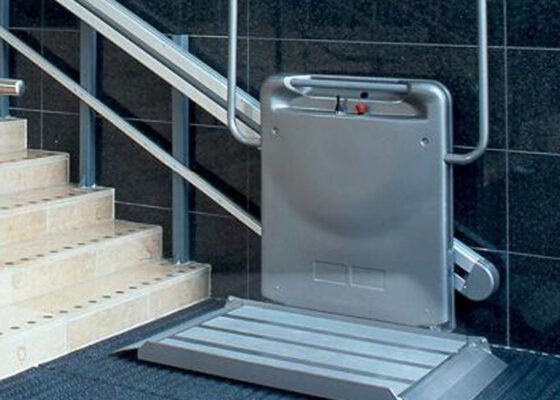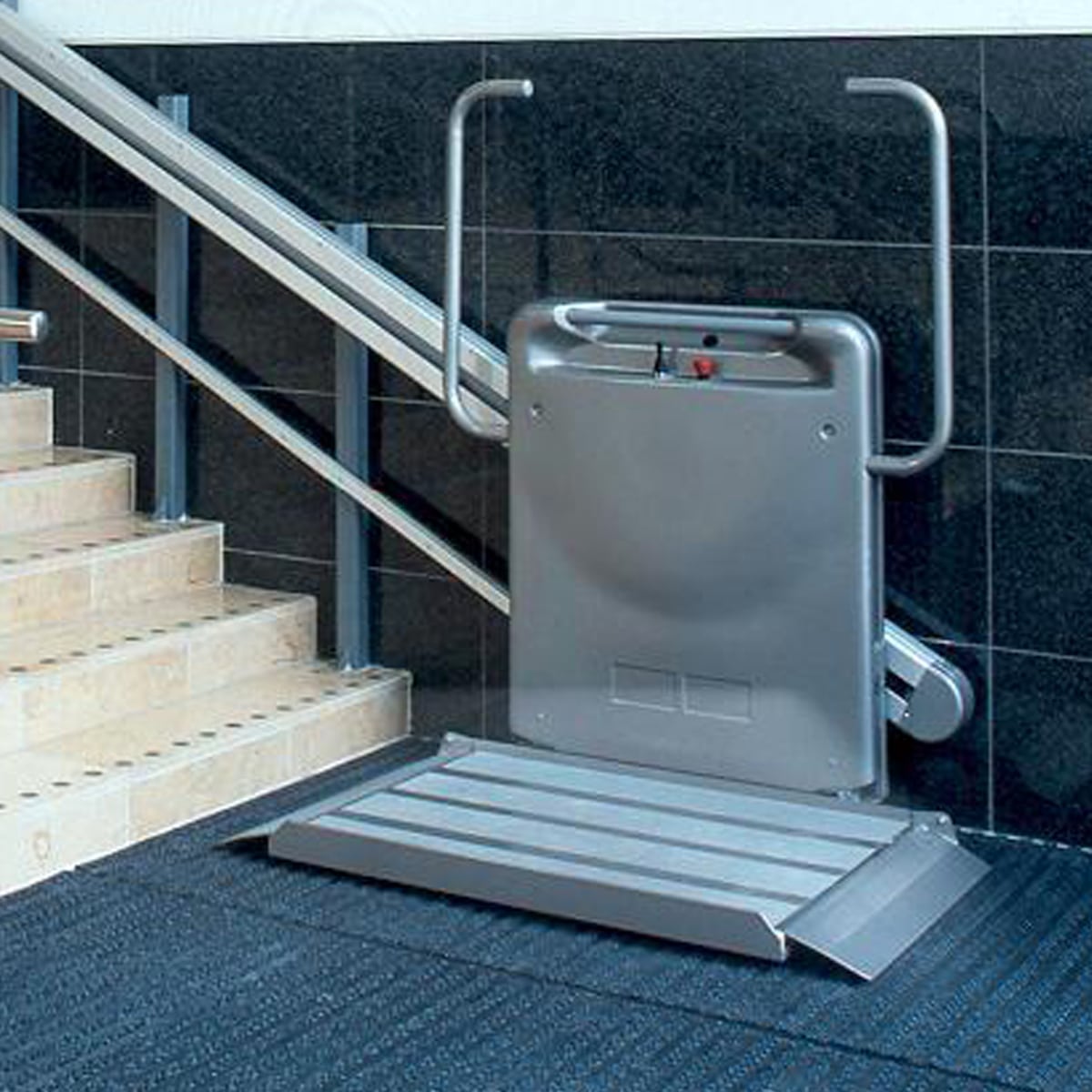 Why Parents Trust Gartec
We prioritise your family's well-being in everything we do, from design to post-installation support. When you choose a Gartec home lift, you can expect:
Safety Assurance
Central to our reputation is our uncompromising stance on safety. Every Gartec lift undergoes rigorous testing protocols, meeting and often exceeding international standards. Each component, from the control systems to the locking mechanisms, is scrutinised to ensure operational reliability and fail-safe functionality.
Quality of Life
By eliminating potential hazards associated with hindered mobility, we ensure that children are not only protected but also empowered. Our lifts are designed to promote self-reliance, allowing children to navigate their homes with increased confidence and independence.
End-to-End Support
Our commitment to you extends beyond the lift itself. From the moment you contact our team, we guide you through the process of choosing the ideal lift for your home, ensuring seamless installation, and providing reliable after-sales maintenance.
Seamless Home Integration
Our domestic lifts are designed with a modern sensibility, ensuring they complement your home's decor. Each model blends functional safety features and contemporary design, striking a balance between security and style.
Dedication to Families
Our commitment goes beyond mere product offerings, it is rooted in a genuine desire to enhance the lives of families with disabled and mobility-impaired children. Every lift we design, and every safety feature we integrate, echoes this long-standing dedication.
A GREENER FUTURE
We are continually working hard to reduce our carbon emissions and use sustainable materials.
---
recycled and recyclable materials
This uses less energy than a standard domestic kettle or hairdryer
of annual power usage and cost compared to a passenger lift in the same environment
An annual reduction of up to
is seen through the production of the annual power used.
---
We had a limited budget and Gartec worked out the very best option and price for us, they ensured we got the correct people involved regarding the design of the hole for the lift to travel through, and we duly placed the order. We had some misgivings about what we ordered as we were concerned about how it would look when it was installed and how obtrusive it would be, indeed we decided to amend the order so the lift had glass sides and wow! How glad we are that we did. The communication was first class all through and the aftercare has been very good.
I examined the market for a suitable lift for our premises, and Gartec had a lift that would fit into our small bar area and would not be too obtrusive, hence making contact and requesting someone visit to look at the site and advise on the best option for us, we are a grade 2 listed building and were having problems getting the planning permission for the lift to be installed where it would serve us best, Gartec made contact and arranged to visit us. Gartec was very professional and most helpful, and much more interested in getting it right for us than any of the other suppliers.
The cricket club is currently being used as a COVID vaccination centre and the lift is essential for those of limited mobility. Hence it was important to get the work done as soon as possible and on a day when the centre wasn't in use.  We're very grateful for the swift response from Gartec, the service engineer was also very competent and helpful.

---

Plymouth Cricket Club
"We turned to Gartec, and their innovative moving floor design. It was an attractive and successful option taking only 6 days to fit. The safety features include a remote lock and a Smart app operation from an iPhone, so parents can ensure no trapped fingers  or 'junior joyriding' – perfect for a family house. We have been impressed with both the product and professional installation, and would certainly consider Gartec again for another Octagon home."

---

Anton Dummer, Octagon Developments
"Both our Architect and Building Manager found Gartec Home professional, organised and proactive, and the installation process went smoothly. All the people my husband and I have dealt with have been helpful, and any queries dealt with quickly. The end result is totally integral to the build and reflects the modern architectural style."

---

Hazel Coomber, Brentwood
"I would like to say that everyone at Gartec has been very helpful. The lift is my lifeline and enables me to live here."

---

Barbara, Stourbridge
"The Gartec Home team were friendly and knowledgeable, they kept me informed and even tidied everything up at the end!"

---

Mary Jones, Abingdon
"Gartec offered a quick turnaround using a high-quality lift solution. It was important to have lifts that would complement the design and quality of the rest of the houses. The Gartec lifts offered this and only required a short installation period carried out by two friendly engineers. I am pleased with the overall look of the lifts installed and they will contribute to the townhouses being desirable to a bigger market. We look forward to working together again."

---

Keith Perfect, Bellwood Homes
Design a Safer Home for Your Children
Each of our home lifts embodies our commitment to creating environments where parents feel confident in their child's security, and where they, irrespective of their mobility challenges, can experience their home as a place of both freedom and safety.
Browse the full range today, and if you need any help along the way, consult our experts. You can book a personalised consultation to understand our offerings better or travel down to one of our showrooms to experience the difference we can make first-hand.