Indoor Lift Installations
We install internal lifts for homes when people want future-proof access to their house as mobility needs change. Get a quote for a new indoor lift here.
About Our Indoor Lift Installations
You can give yourself greater freedom of movement in your home with an indoor lift installation. We use the best designs for domestic lifts, with many smart innovations that ensure all the functionalities and security features are as good as a conventional lift system. Many of our clients want a future-proof home lift, and we offer through-floor lifts, platform lifts and more to help.
By looking at and installing internal lifts for homes through our amazing service, you will even receive the following unique benefits: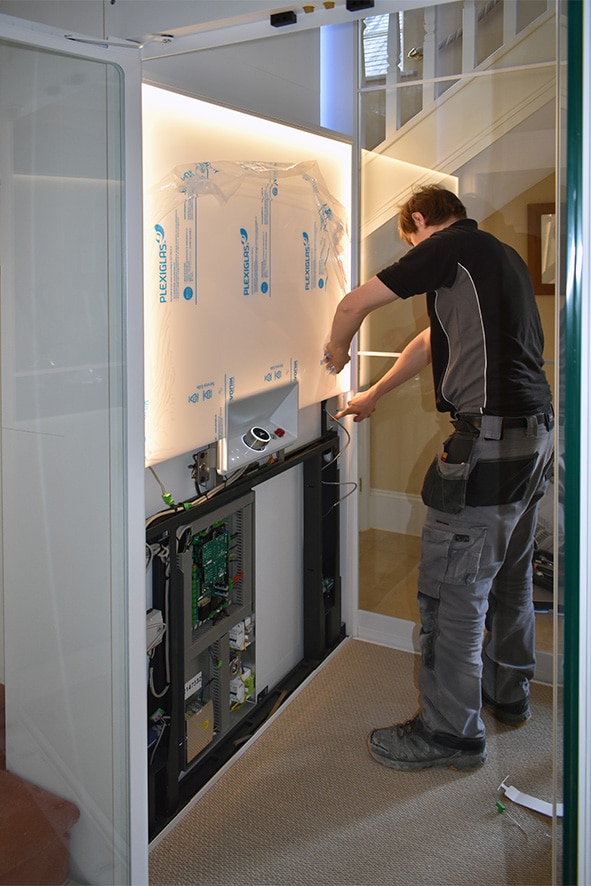 Beautiful lifts:
All of the home lifts that we install have an impressive modern design and we install them with the utmost consideration toward your existing home decor. Our lift installation engineers can provide discreet lifts that take up little room, like a cupboard, or that offer a more open design in a visually-sensitive way in the home.
Quick, efficient installations:
A typical installation will only take a few days, even with the larger internal lift designs we offer. Our innovative home lift designs will ensure that all building work is kept to a minimum and our experienced engineers deliver quick installations without disruption in the home, with clever shaftless designs available.
Amazing functionality:
Our lifts look great, are installed quickly and also work reliably and safely over many years. Your new internal lift will only require routine maintenance in most cases, due to our use of durable mechanisms, quality motors and low power requirements. The indoor lift will have very little impact on your energy bills, too.
You will see that we are incredibly easy to work with and can help liberate you in your own home, which means you will not have to move, live in an annexe or stop using any part of your property. For safe, reliable lifts for homes that do not cost the same as a conventional elevator system, please feel free to get in touch with us and find out more today.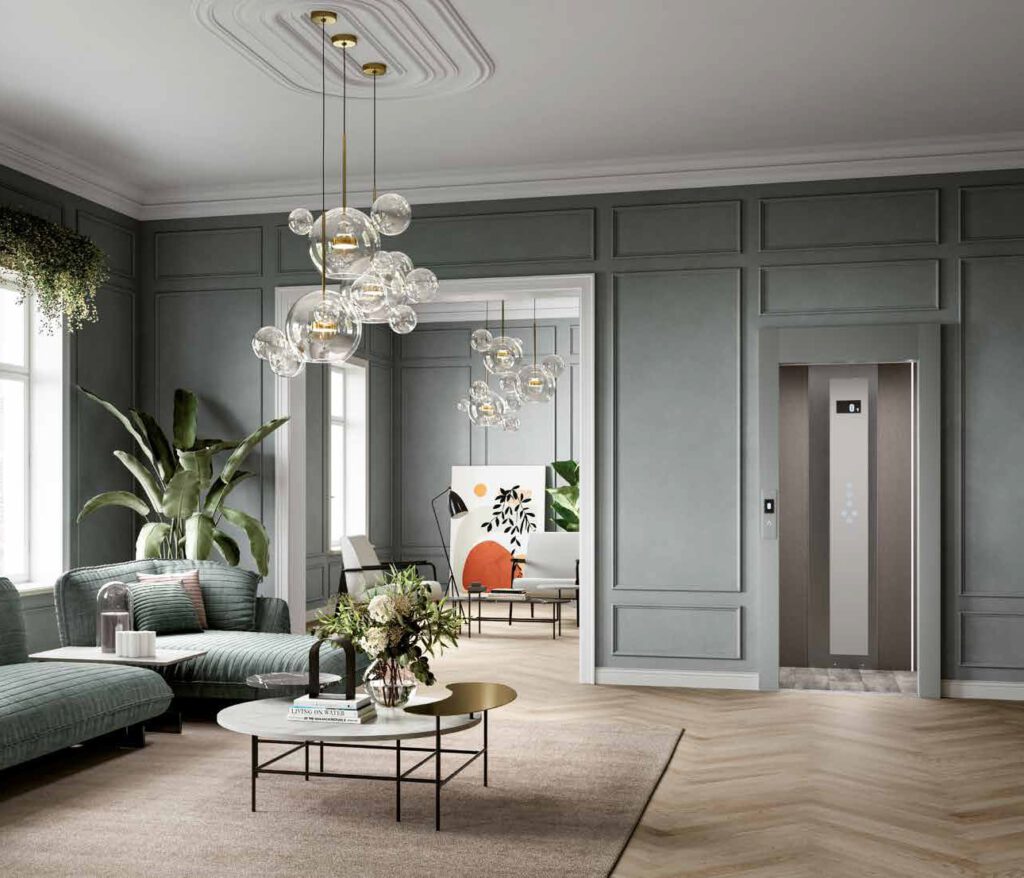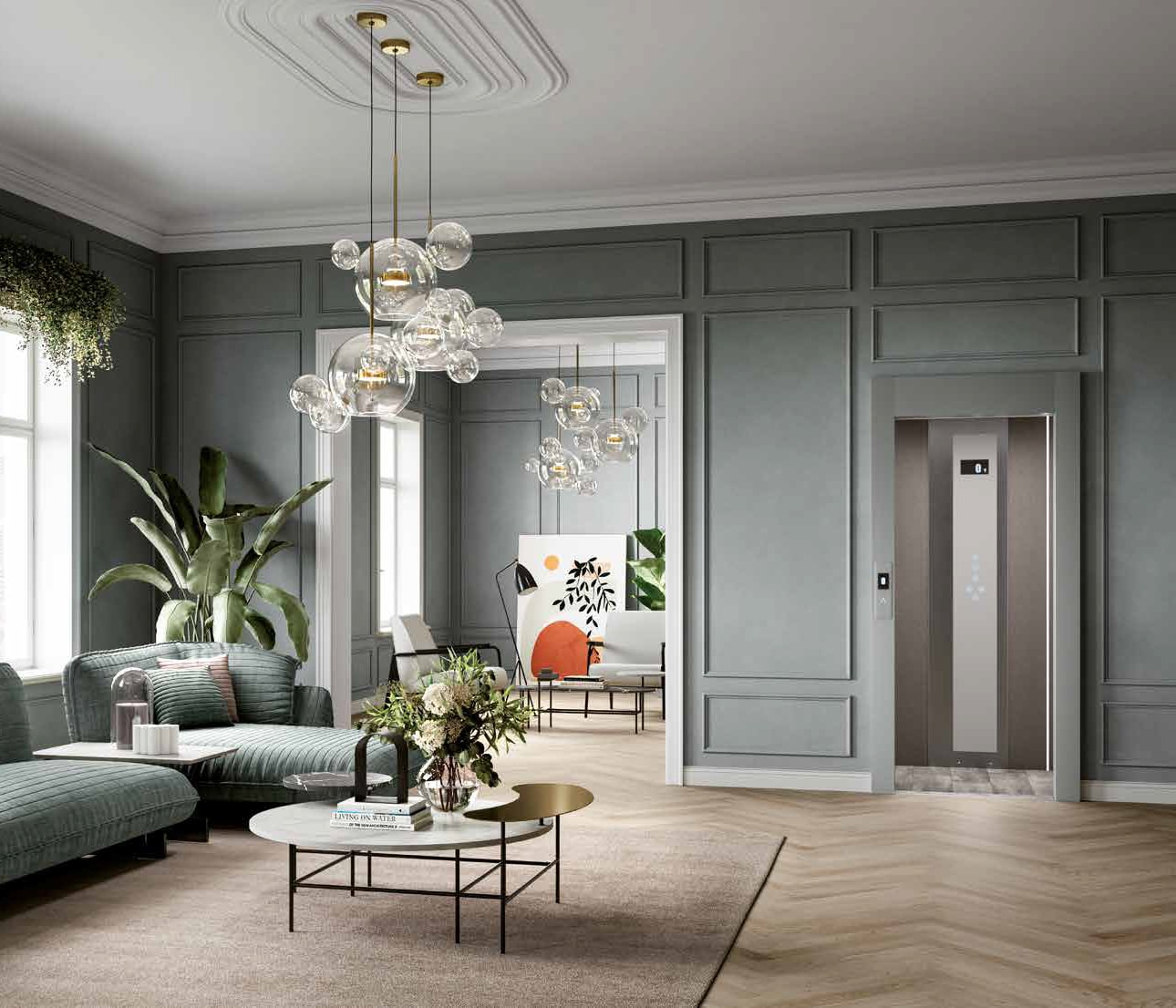 More About Our Internal Lifts for Houses
There are a few different types of indoor lifts that can help you to live more freely, safely and with confidence at home when your mobility needs change. Here we will explore the main types that we offer, their benefits, and provide examples of exceptional home lift products:
Large Shaft-Enclosed Lifts
Shaft-enclosed lifts are very much like conventional lifts in terms of their user experience. However, the lift is a self-contained unit, meaning that (unlike conventional elevator systems) there are no separate machine rooms necessary.
Benefits of our shaft-enclosed indoor lifts include:
A small footprint, requiring just a 40 mm pit or ramp to install
Many lift sizes, perfect for travelling with a carer or other passengers
Glazing and solid panel options, so the lift can be hidden in a wall or out in the open
While large shaft-enclosed lifts are the biggest internal lift choice, they offer tremendous functionality. You can also benefit from the recycled materials in the lift structure and very low power consumption, which will help to boost the green credentials of your property.
A wonderful example of a large shaft-enclosed lift design is the Gartec HomeLift (AHL).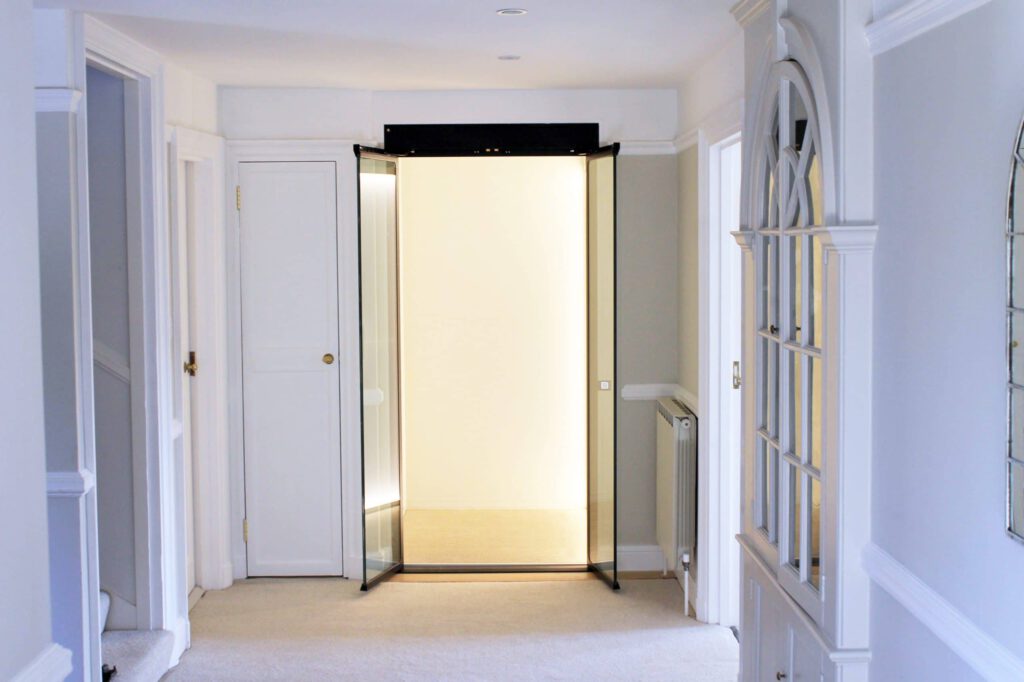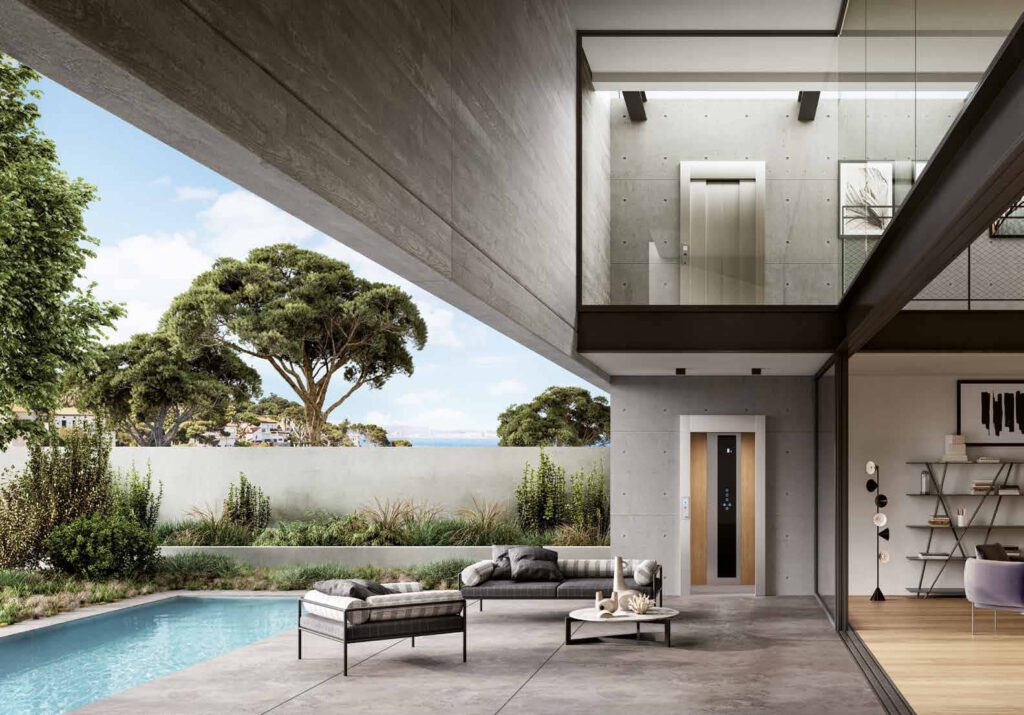 Medium Size Shaft-Enclosed Lifts
A very compact alternative with much of the same functionality as our shaft-enclosed home lifts is a medium-sized shaft-enclosed platform lift. These lifts only take up about as much room as your standard airing cupboard and will give you a very fast installation – as few as 3 days.
Benefits of our medium-size platform lifts for the house include:
Large weight capacity in a compact unit, taking up to 2 passengers
Energy-efficient use, which will be very low compared to a conventional lift
Compact lifting to multiple levels, travelling up to 5 stops
There are still impressive safety features on the medium-sized shaft-enclosed designs that we offer, so you can always use them with the utmost confidence. This type of lift is completely self-contained and makes for a slightly more discreet, lower-cost alternative to larger designs.
One of the best examples of a medium-size shaft-enclosed lift is the Gartec 5000 Cabin Lift.
Small Shaftless Indoor Lifts
If space is at a premium or you only want to travel a short distance (up to 3 m), then a small shaftless lift design is a solid option.  This is a completely shaftless and enclosureless platform lift design for homes where small inclines and steps require disabled access.
Benefits of our small shaftless indoor lifts include the following:
Indoor and outdoor use, perfect for accessing gardens and other areas outside
Minimal building work, these lifts can be installed in as little as 1 day
No internal support tower, enclosure or shaft is necessary
Step lifts that are quite small and have a lower cost than larger designs can be a good first step if you are considering a home lift. You may find that choosing one to access a particularly difficult area, such as a garden, may inspire you to try larger designs inside of the house.
A good example of a solid, small and reliable step lift is the Gartec 3000 Step Lift.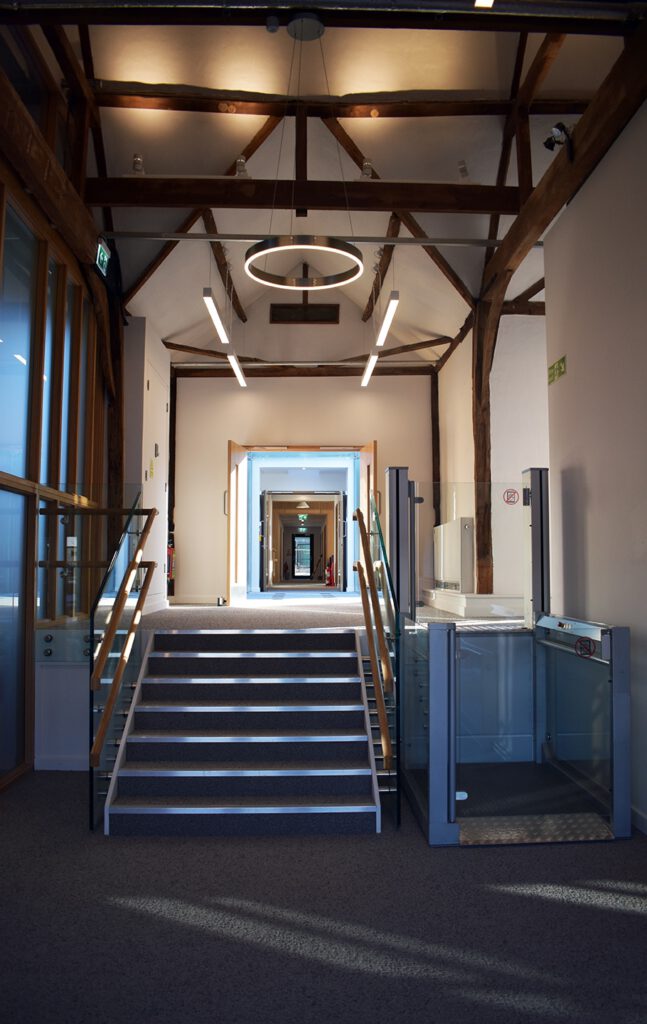 Get Quality Indoor Lifts For Homes
We work directly with architects, building managers and other professionals to ensure that we are installing the best home lifts possible. You can consult with us on all design considerations you might have and we will be committed to honouring all requirements in the most hassle-free way possible.
Indoor lifts can revolutionise the way you feel around the house and keep your home liveable when mobility needs change. We even have options for passengers and goods, so all lifting needs can be accommodated. Please feel free to get in touch with us to learn more today.