Energy-Efficient Home Lifts in Exeter
Installing a domestic lift in your home is the single best way to improve mobility and overall accessibility for residents. Our range of home lifts available across Exeter and greater Devon are top-of-the-line and fully covered, so if you are looking for a positive investment in not only your quality of life but also your property value, then look no further.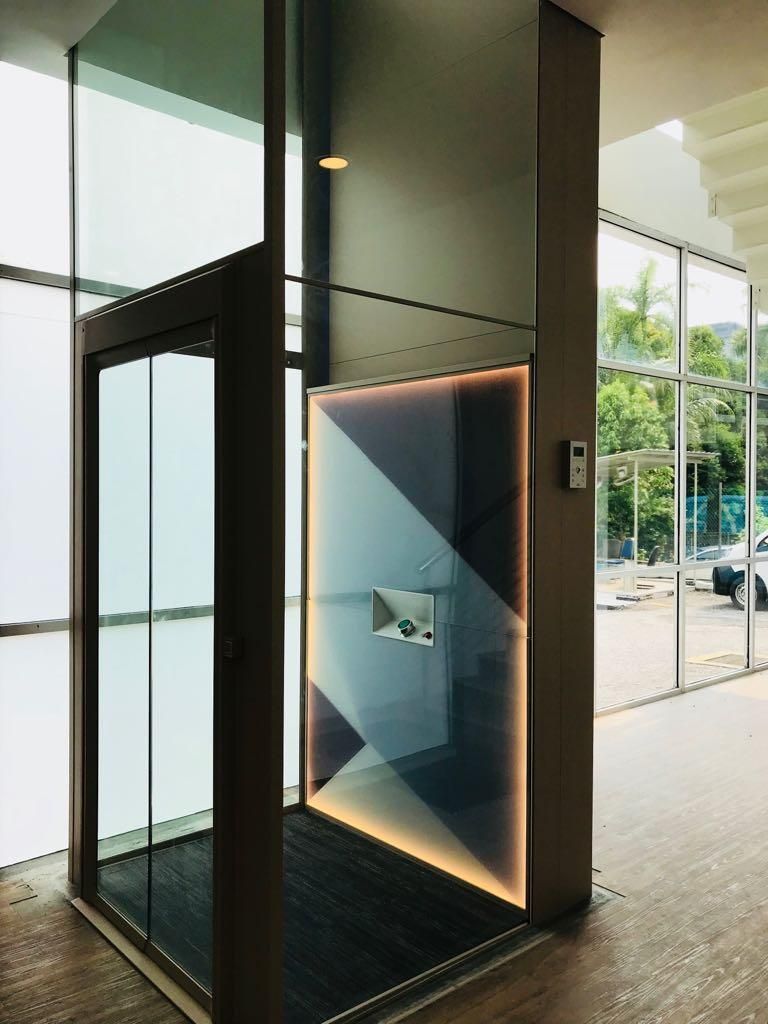 Why Choose Us?
We have been designing and manufacturing sleek and professional lifts for nearly three decades, and in that time we have developed a business model that stands strong on three distinct pillars:
Competitive prices: We pride ourselves on our prices, offering tailored quotes unique to each project and our customer's individual preferences.
Environment Forward: Our entire range of lifts is made using sustainable materials, making them some of the most eco-friendly on the market. We have also expertly engineered each model to be as energy-efficient as possible.
Full Coverage: All of our lifts come with a warranty, protecting you against general faults post-installation, as well as a 6-tier servicing package which grants you regular maintenance and upkeep for your home lift.
Aritco Home Lift
Our standard home lift exists as the ideal combination of look and design, providing an impressive modern outer shell with an advanced mechanical core. Upgrade mobility around your home whilst elevating your interior decor.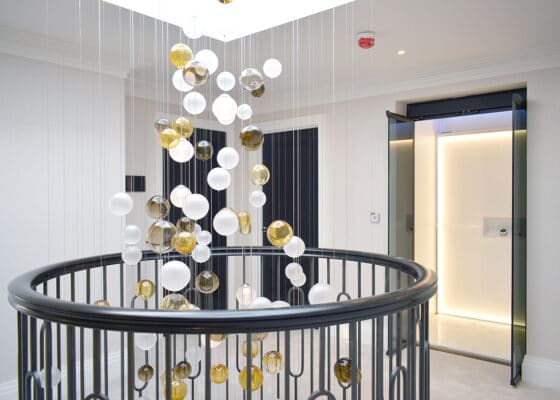 Aritco Home Lift Compact
A brand new release following the late Aritco 4000, our Compact range is ideal for small spaces, such as multi-storey lofts, or unusually structured buildings that require more of a streamlined design that will never get in the way. The Compact is unassuming in size whilst still remaining just as high-powered as our regular models.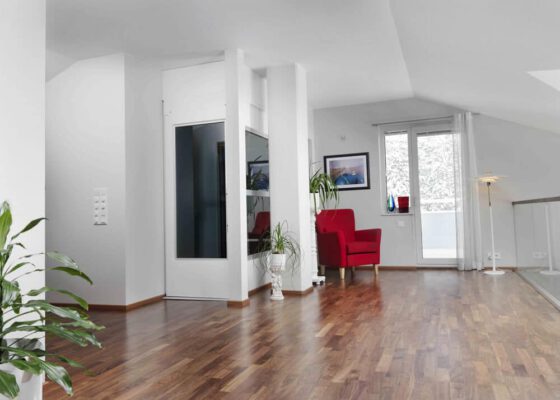 Aritco Home Lift Access
Designed for wheelchair users and those that cannot use the stairs due to a disability. The Access model is incredibly spacious, allowing for a carer to ride alongside a wheelchair user. The frame can be customised with doors on three sides, and even the platform can be extended for additional passengers or purposes.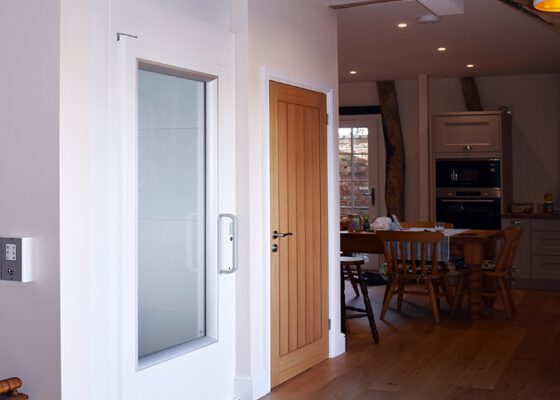 Gartec Home Cabin Lift
We have designed our Cabin Lift to more closely resemble a traditional lift, only less cumbersome and less expensive. The frame is as stylish as our other home lifts, the only difference being its heightened transport capabilities and the option to install across five floors.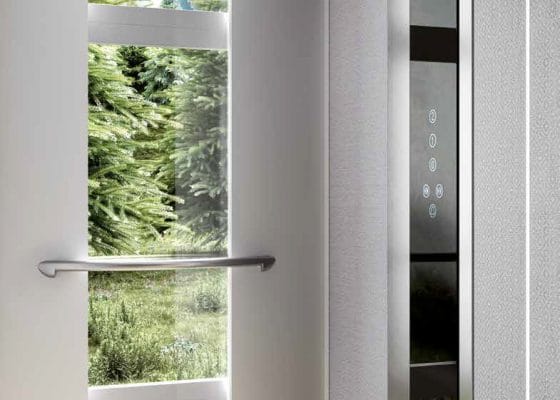 Gartec 3000 Step Lift
A step lift is a brilliant alternative to a ramp on a small set of stairs. Ramps can be unsafe, increasing the risk of high-speed collision on the way down, as well as challenging for some people to ascend. A platform lift allows for quick and secure escalation for all disabled passengers.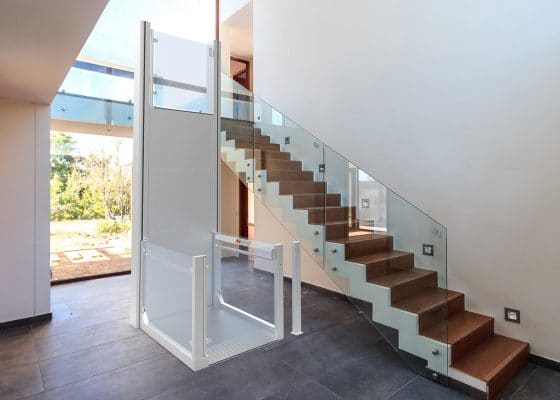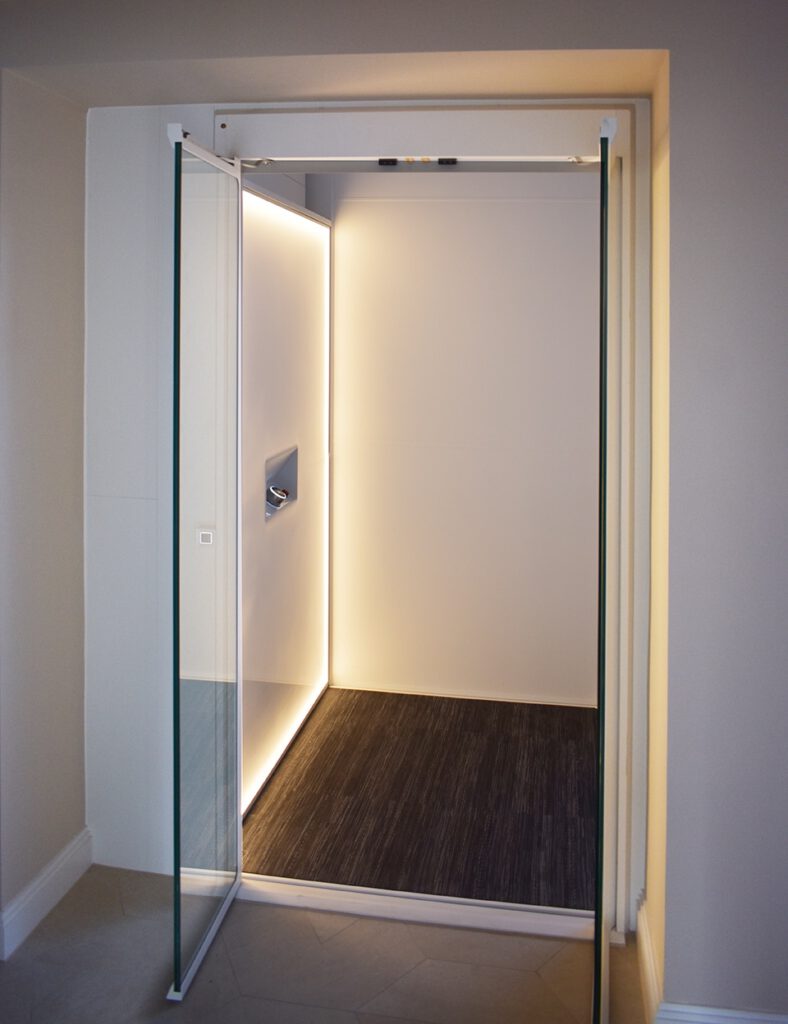 How Much Does a Home Lift Cost in Exeter?
The home lifts we make and install across Exeter are bespoke in nature. Our quotes cover not only the general creation of a particular model, but also the unique constructional considerations that may apply to your project. This includes the number of floors, any structural obstacles, and the custom features you have chosen for your home lift.
For this reason, we are unable to provide one fixed price for any of our home lifts. The best way to get a clearer understanding of what your new home lift will cost, get in contact with us and we can put together an estimation for your project.
Choose Your New Home Lift Today
With such a vast range of home lifts, we are certain you will find something to suit your home and personal needs. We try our best to offer as much customisable sway as we can, allowing you to add your own preferred touch to your chosen model. Our team will be happy to discuss your options with you.
Improve your home's accessibility and your own quality of life with a brand new home lift from Gartec, one of the UK's leading and longest-running residential and commercial lift manufacturers, made for you and installed anywhere in Exeter.