Loft Lift Installations
Our home loft lift installation services give you cost-effective access to loft spaces without the need for planning permission. Learn more here.
About our Loft Lift Installations
Our high-quality platform lift systems give you easy loft access at home, all without the need for planning permission. If you have a new or existing loft conversion you may find that access to the roof space via a loft door is awkward, cumbersome or simply unsafe if you have mobility concerns. If you worry about whether you will be able to access your home, a loft lift will help.
Platform loft or attic lifts are much safer, more convenient and cost-effective than conventional lifts. By installing a reliable alternative to a loft hatch or loft ladder you will get the following benefits: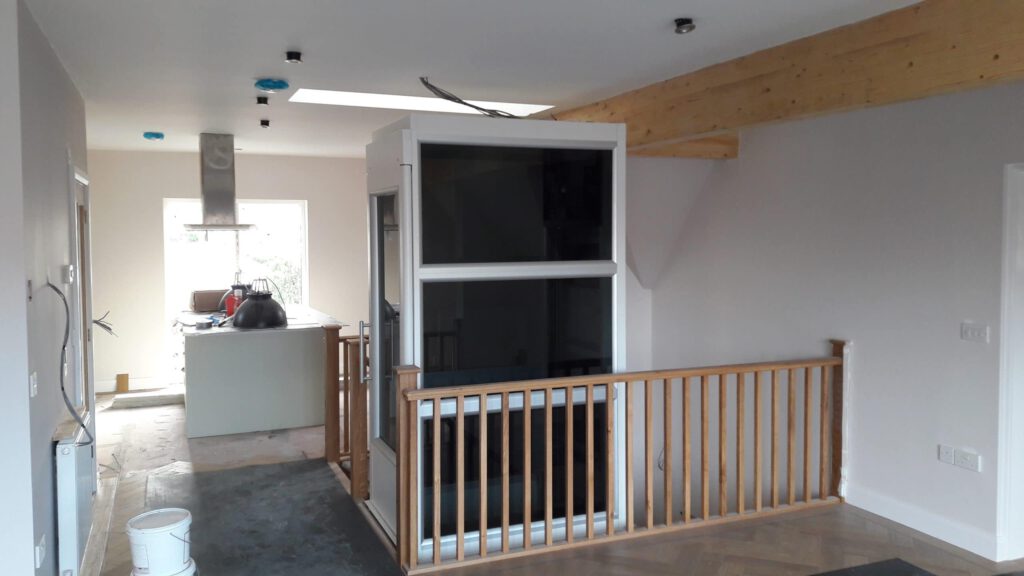 Alleviates daily strain:
With one of our lift systems, you can access loft spaces with almost zero effort. We can build a roof lift in loft conversions for garage attic floors, above living spaces and any other areas, so you can access your entire home easily.
Efficient installations:
Our innovative platform lift systems are simple to install and take only a few working days to finish – or even just a day, in some cases. We always do what is right for our clients, so we promise that we will be incredibly easy to work with.
Sensitive installations:
Using clever lift designs with a small base and footprint, we can provide an aesthetically-pleasing loft lift installation. Your elevator design will blend into the existing decor of your home and add real value to your property.
If you need a new access lift for a loft space we are industry-leading experts in delivering high-quality, cost-effective designs with reliable performance – as well as plenty of safety features for greater peace of mind. You will see our brilliant team in action when you get in touch with us for a free quote today.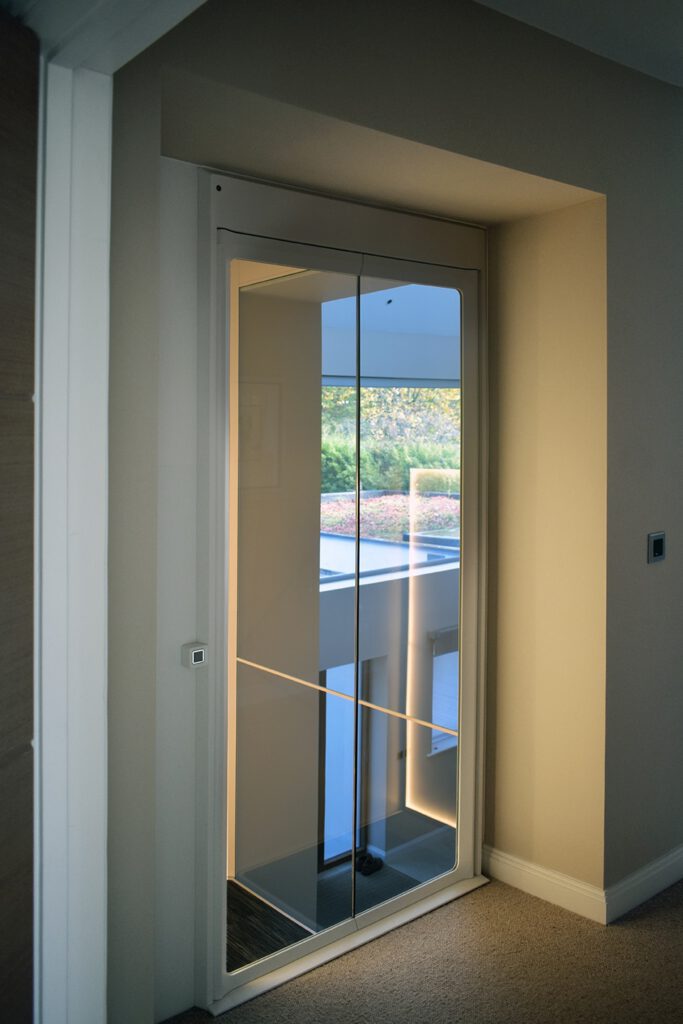 Why You Need Our Loft Lift Installations
If you have a bedroom and ensuite on the top level of your house you may already have, or be anticipating having, difficulty accessing the space via the usual methods. If you are going to be carrying loads such as laundry or other essential items to a loft, the level of danger can also increase substantially.
So, it may be a wise choice to invest in a future-proof solution that keeps the entirety of your home accessible. The most suitable design of your new home lift will depend on the specifics of your building. Our team can work with you to find the best home lift for your needs.
Whatever lift you decide on from our quality range, when you choose to install with us you will get the following benefits:
No Building Regulations hassle: As your new loft access lift system will not alter the outside of your home, there is minimal disruption or delay from annoying Building Regulations. We specialise in solutions that are simple and work on all properties.
Recycled materials: Many of our loft lift components are recycled and will give you an eco-friendly home addition that is suitable for green-minded individuals. Our team is dedicated to providing sustainable access lift solutions at home.
Top safety features: Automatic weight safety sensors, backup batteries and reliable emergency alarms mean you can always use your loft lift with complete confidence. Our loft access lift systems aim to give you complete independence in your home.
Smart energy usage: You will never need to keep an eye on your power usage when operating one of our pioneering loft lift designs. We pay special attention to energy use, electrical components and other features to ensure they always work efficiently.
Multiple lift sizes: If you need to travel to your loft or attic with a carer, we have platform lifts of many sizes to help you safely travel between floors together or on your own. Our lifts also have strong shaft enclosures for safely travelling in a wheelchair.
Lift panel choices: Want glazed panels to let in more light? Or perhaps solid wood colour panels to match the decor of your home? Whatever it is, we have multiple shaft and panel designs or flooring options to suit your unique tastes and sensibilities.
Shaftless designs: You only need a small 50 mm ramp or pit, not a whole shaft, to install your loft lift. As a result, there is very little disruption to the existing layout and structure of your home – you get conventional lift performance with no annoyance.
Multi-level lifts: Want one lift to travel between all the floors in your home? We can give you the perfect solution for quick access between the attic, first floor, ground floor and even higher levels in your building. We work to make everywhere accessible.
Servicing plans: We can bundle in regular servicing for your lift, to ensure it functions as normal for many years to come. Our home lifts require little maintenance, so you will only require very infrequent servicing to check it and keep your lift in good shape.
Loft access should not be something only the most nimble individuals enjoy. Whether you have a loft you use as a living space or a storage area, we can install quality platform lift access systems between all the floors of your home. We help liberate people from all walks of life from their current or future mobility needs.
Install a New Loft Lift
We specialise in high-quality home lifts for attic or loft access, so you will always get a cost-effective solution with top products made from the best recyclable materials – alongside a very efficient and smooth installation process.
If you have concerns about loft access now or in the future, you can keep your whole home accessible with one of our brilliant loft lifts. Please feel free to get in touch with one of our knowledgeable team members to learn more today.