Install Energy-Efficient Platform Lifts for Homes
We are a leading platform lift company and we create smart, energy-efficient designs. Get in touch with our friendly and professional team if you would like to discuss the best platform lifts for small, medium or large homes.
Platform lifts use different sizes of platforms, which a wheelchair user can easily roll onto while sitting. People who do not use a wheelchair but another kind of mobility aid, or none at all, will not frequently use this type of lift. However, with our clever, innovative designs a platform lift might look just like a passenger lift and can be used by anybody.
Getting around the home as your mobility needs change is a challenge, but you can install internal and external lifts with our leading service. Our wide range of lift solutions includes several domestic vertical lifts, with specialist platform lifts for the home that can be used as wheelchair lifts, or take passengers or even goods.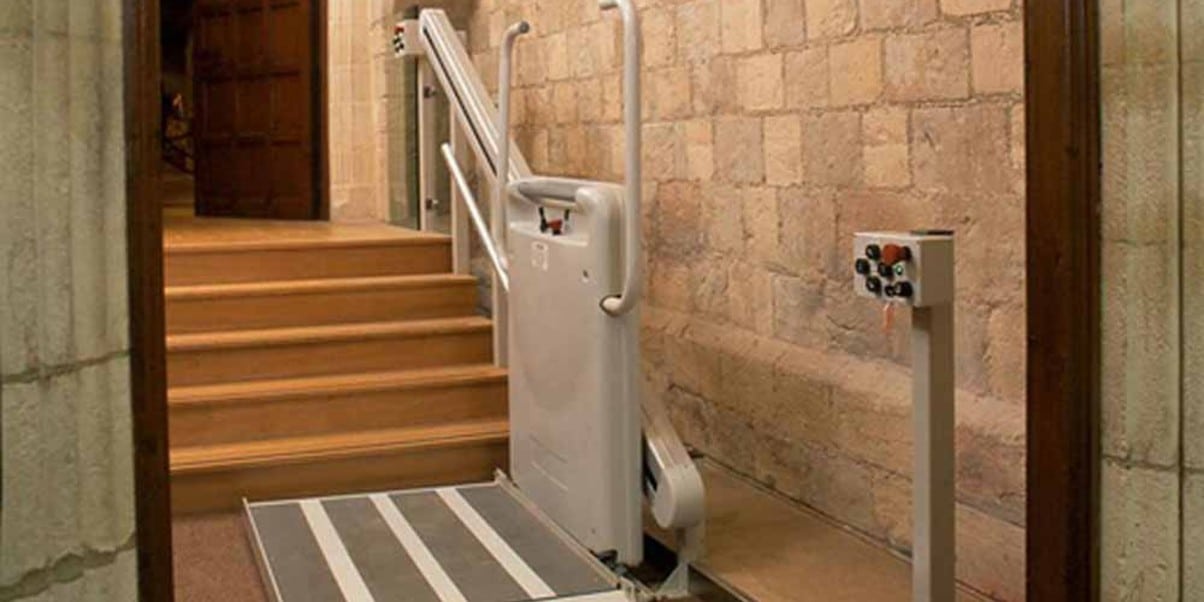 What Are the Best Platform Lifts for Homes?
With so many indoor or outdoor home lifts that feature our clever vertical platform lift designs, it can be difficult to choose the right one for you. Here, we will provide some examples of the types of platform lifts we make and explain why they are fantastic platform lifts for homes:
Wheelchair Platform Lifts for the Home
Specialised wheelchair platform lifts are a type of access lift, but they are designed specifically for a wheelchair user and not passengers or goods. An example of this type of lift is the Gartec 3000, which is ideal for small flights of stairs, both inside and outside. Features include:
Quiet belt drive operating mechanism
Selection of platform sizes
Suitable for indoor and outdoor use
It is designed for up to 3 m of travel, so is not suitable for multiple stops. Although designed for wheelchairs, this platform lift is also usable with heavy electric or self-propelled chairs and other types of walking aids.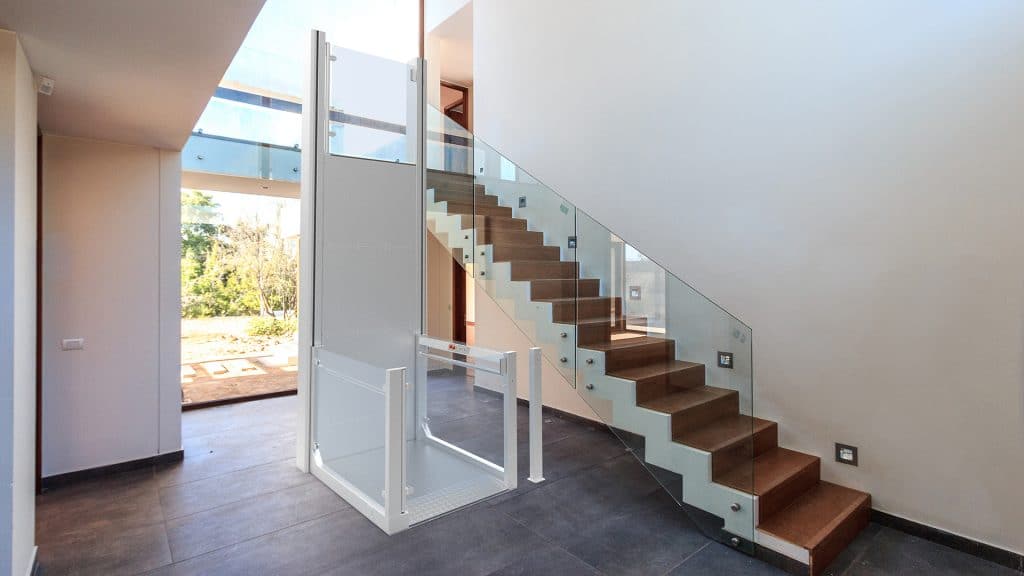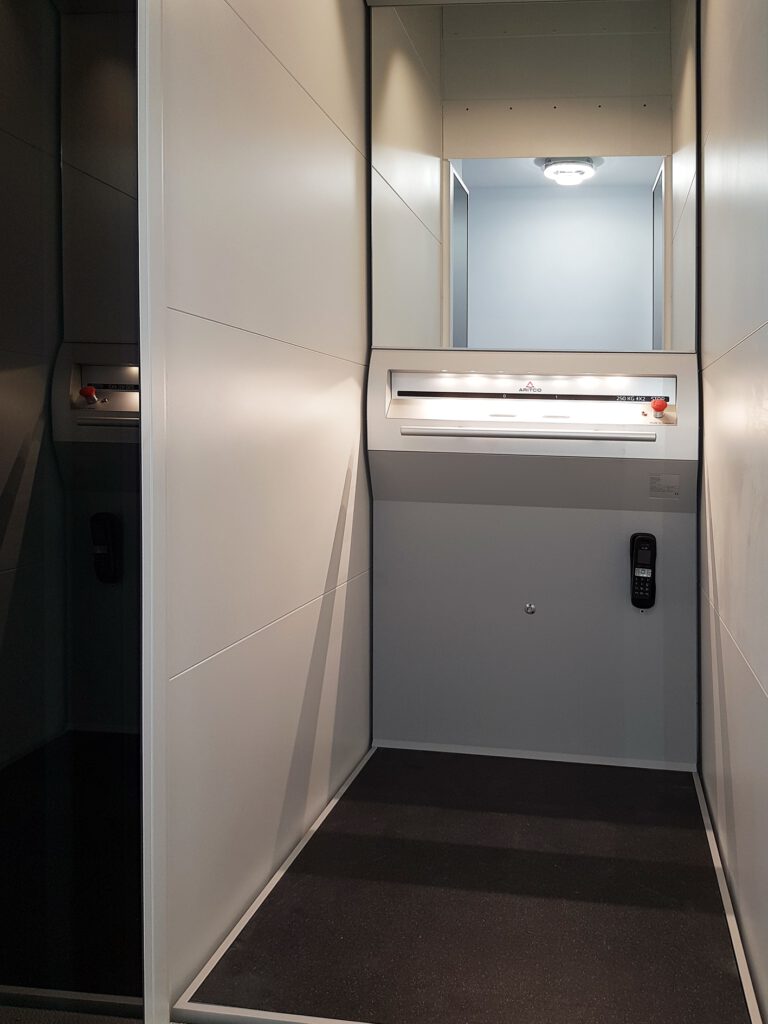 Platform Passenger Lifts for the Home
A passenger lift can enhance accessibility in a domestic environment. Older adults and people living with disabilities can travel on their own, with an attendant or with loads of goods or things like laundry. An example of this type of lift is the Gartec 4000 lift. Features include:
Travel between multiple floors, up to six stops
Platform sizes for a standard wheelchair, or up to two passengers
Eco-friendly and low running costs – the same as the annual cost of a washing machine
The 4000 is an excellent choice for a fast, hassle-free installation, as it comes with its own enclosure. It uses our patented screw and nut technology that makes it very efficient and incredibly quiet to run.
Goods Platform Lifts for the Home
Goods lifts might transport the goods by themselves, such as in the case of the Gartec Dumbwaiter. But, in the case of a platform lift, they will usually be multipurpose, which means they are designed to take goods, a wheelchair user, and passengers, either separately or at once.
The Gartec HomeLift Access is a good example of a multi-purpose passenger, wheelchair and goods lift, which can take up to six people across six floors. The Homelift Access has the following additional features:
Eight different platform sizes, which are capable of taking up to 500 kg
Doors on three sides for easy access in a chair, or when loading and unloading
Shaft enclosure supplied with the lift with an integral electrical cabinet
A Gartec HomeLift Access lift is ultra versatile and has considerable power, but it is still super efficient in terms of energy use. It also features up to 95% recyclable materials in the design. Take a look at the Gartec HomeLift Access brochure for the full details and complete specifications.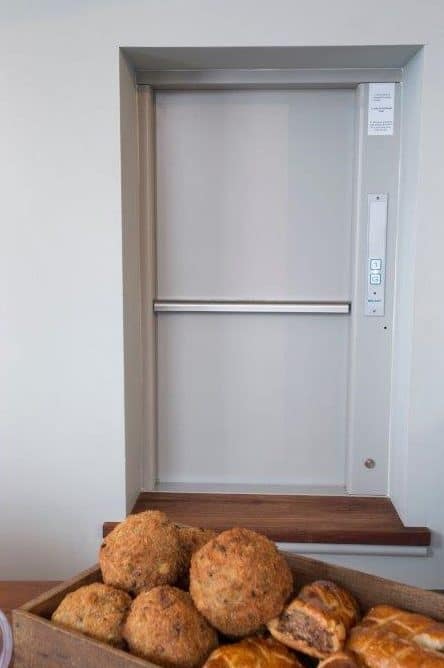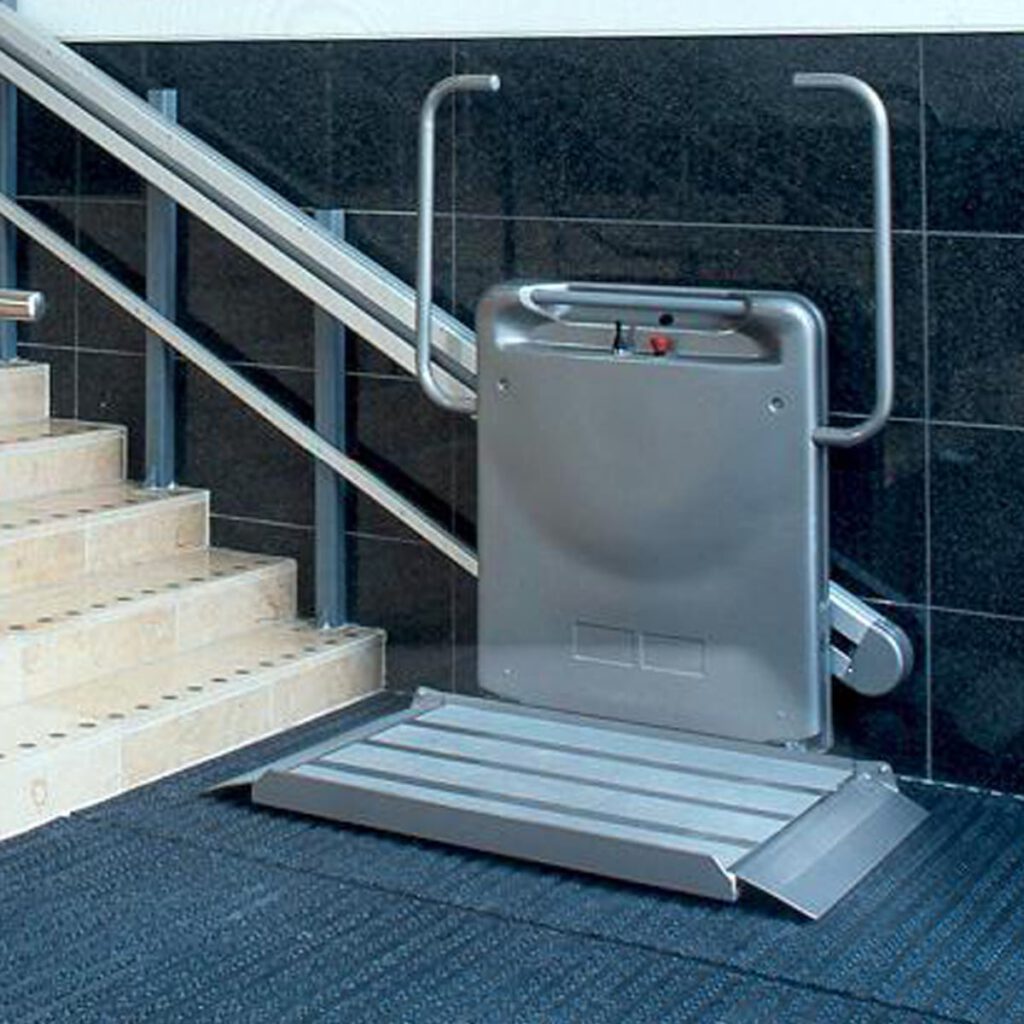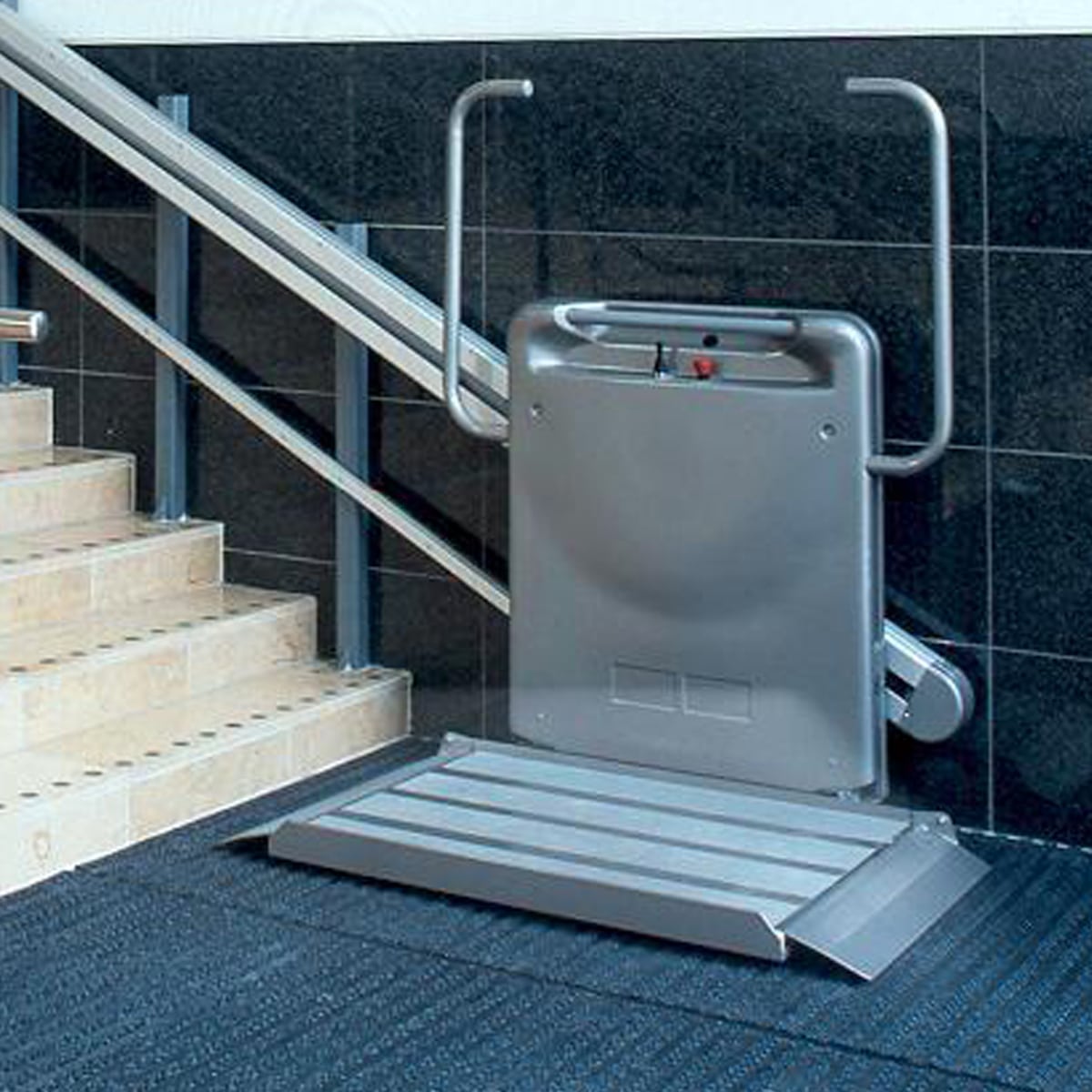 Platform Stair Lifts for the Home
If you do not have enough room for a full-size lift, or just want help with a small set of stairs, a stair lift may be a much better choice than a vertical lift. A platform stair lift will be primarily for use by a wheelchair user, but there are options for seats without a platform on stair lifts too.
The Gartec Platform Stair Lift is an excellent example of this type of simple, cost-effective wheelchair platform lift that will fit almost any size of home. Step lifts are smaller, use fewer materials and do not require any major installation work, so they are very popular.
Choose Us to Design and Install Your New Platform Lift
Our innovative design and installation team delivers outstanding domestic and commercial platform lifts. We specialise in fast, efficient and non-disruptive installations. As a result, you can get the life-changing benefits of a platform lift for the home in the fastest possible time.
We use recyclable materials and incredibly energy-efficient designs for all of our commercial and domestic lifts. Get in touch with us to discuss your options and begin the process of getting the perfect platform lift for your home today.