Small House Lifts – Making Your Home Put in the Work
Many people who have mobility issues and simply cannot traverse the stairs anymore end up being confined to the ground floor of their homes. Eventually, they are forced to move and downsize because the upper floors end up being redundant.
By partnering with Gartec Home, this can be prevented – as the installation of small domestic lifts can help with future-proofing your home to overcome the problem, making your home far more accessible to you once again.
Gartec Home Small House Lifts
The Gartec Home range of small house lifts features sleek and compact qualities that enable the installation of our wide range of lifts in almost any home – big or small. Each unit is designed to offer the ideal solution for increasing levels of accessibility within the home, so whether you're a wheelchair user or live with mobility restrictions, you'll be able to travel to the upper floors of your home with ease.
At Gartec Home, we know that every home has different design elements; and we don't want to exclude a client just because their staircase is a slightly different shape. Thankfully, our range of wheelchair lifts, step lifts, and small house lifts are suitable for straight and curved staircases – with each being simply wall or stanchion mounted. Our range of small house lifts also contains through floor lifts where step lifts are not desired.
Have you been struggling to manage the stairs at home, and have been looking for a solution that won't suck up all your life's savings? Choosing Gartec Home will ensure that you receive the ideal accessibility solution – so you can get around the home easier than ever. Check out our case studies.
To discuss the installation of our range of sleek and compact small house lifts, get in touch with Gartec Home today.
What Should You Know About Small House Lifts?
For people who use wheelchairs or live with limited mobility, small house lifts can be a transformational addition to their home that can make a huge impact on their way of life. Not only do small domestic house lifts offer extended mobility and enhance the users' independence, but they also grant the option of remaining at home even if your body doesn't allow you to use the stairs independently or easily.
More and more homeowners are now recognising the long-term advantages of the investment of a small lift for homes, and the fast and minimally invasive lift installation on offer with Gartec Home makes this option even more appealing.
Below we answer five important questions, so you can know the answers before considering the installation of a small lift for homes.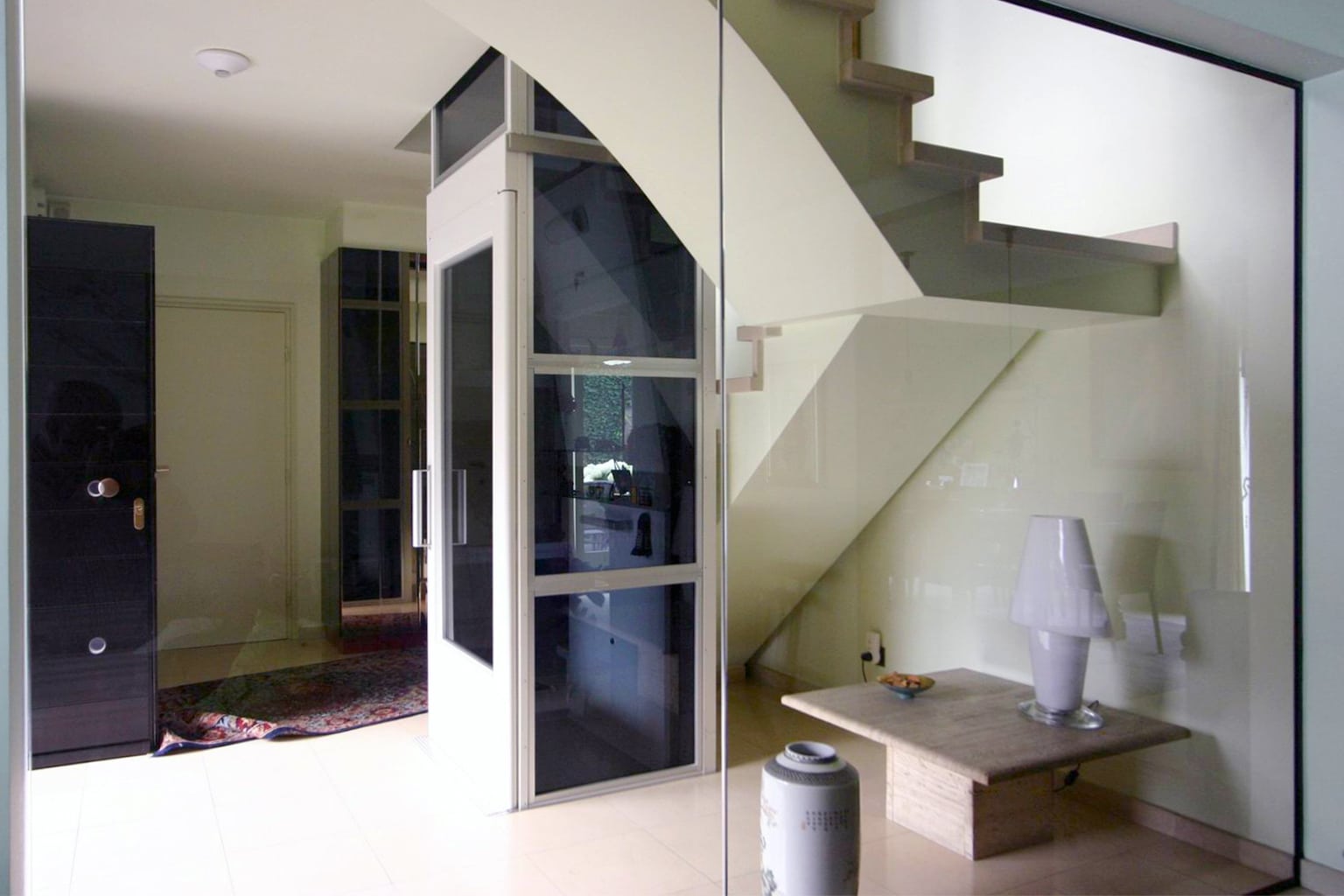 1. How Big Does Your House Have to be for a Small House Lift?
Because passenger lift technology has become so advanced, small house lifts can be installed on virtually any property. No matter the size, the expert lift engineers at Gartec Home can create platform lifts within your property that are not only compact and discreet but also offer the speed and efficiency you expect from more advanced lift technology.
Most domestic platform lifts also do not require a lift shaft and are available in a wide range of sizes to suit your specific needs.
2. Does a Stairlift Count as a Small House Lift?
A stairlift does sit under the category of small house lifts. A small house lift is defined by any kind of vertical lift that supports enhanced mobility and accessibility within your home. Whether you have a traditional staircase or one with a curve, our experts can design your new lift to fit it.
We even offer stairlift solutions for spiral staircases – yet another indication of how flexible our domestic platform lift technology can be for both our designers and yourself.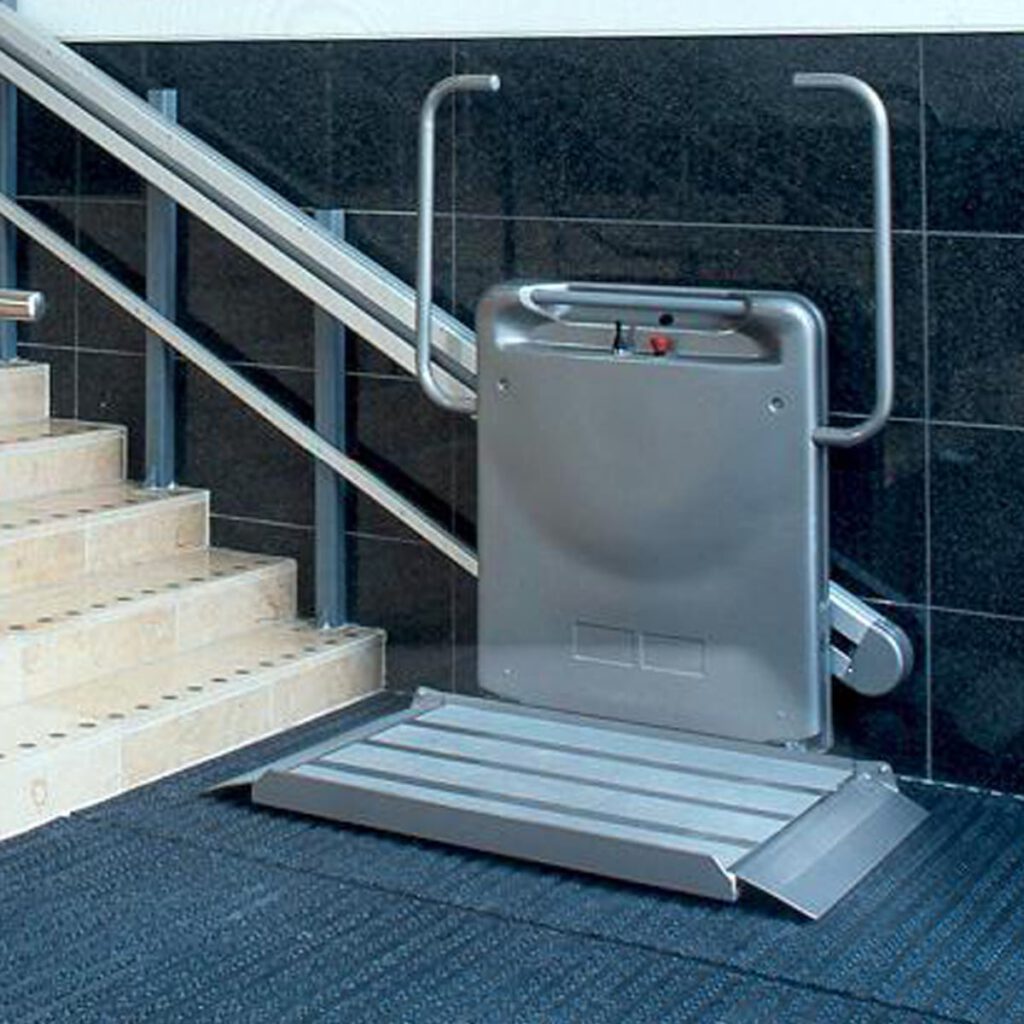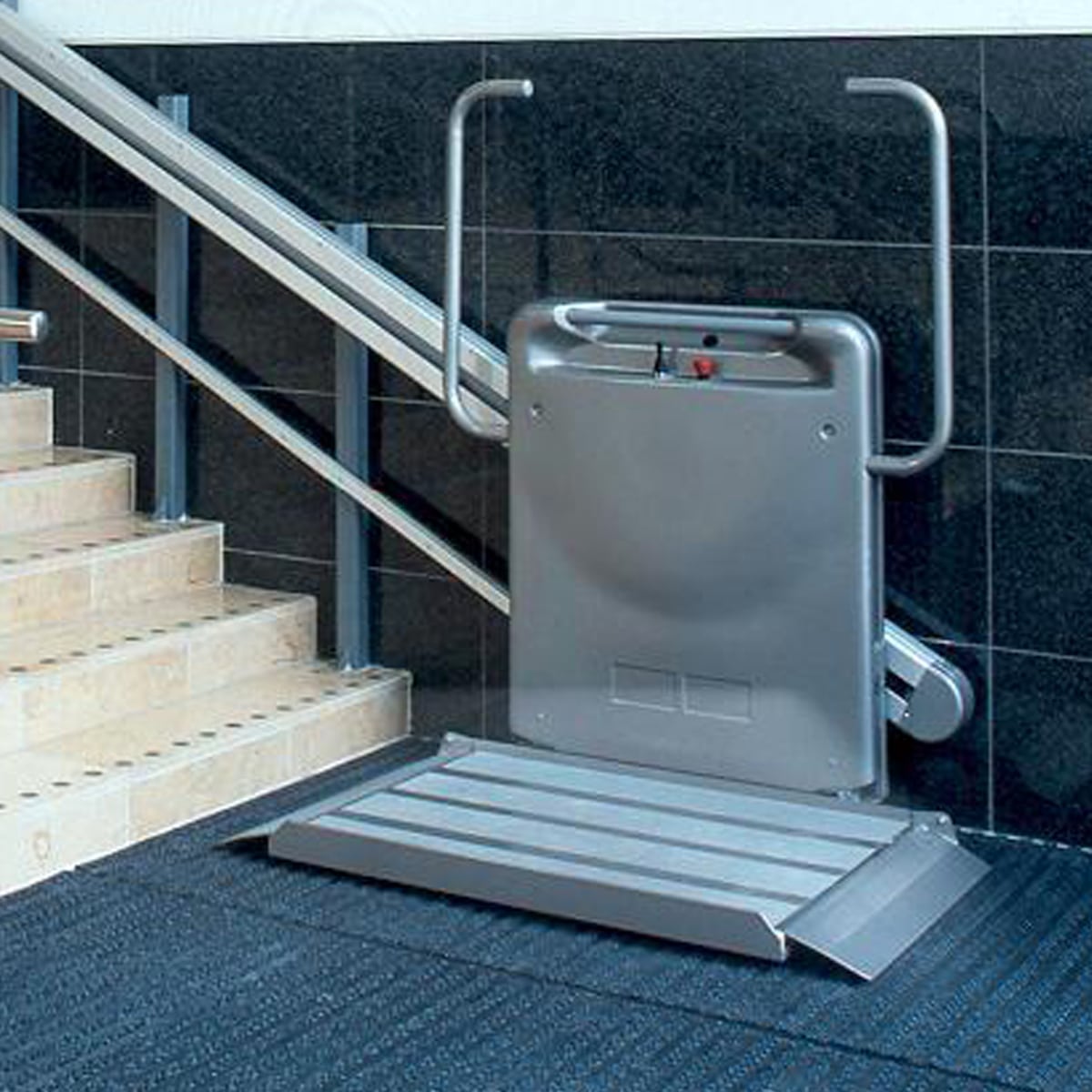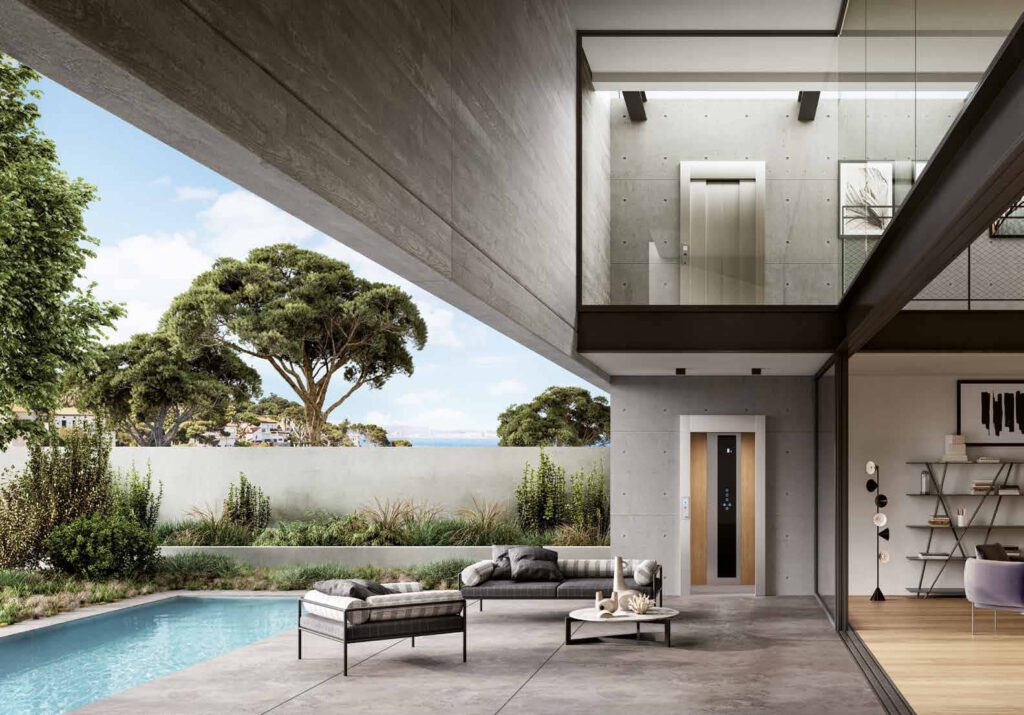 3. Can Small Domestic Lifts be Installed Outdoors?
Our range of small house lifts is flexible in the sense that they enhance mobility and accessibility inside and outside the home. For example, if steps are leading up to your property – we can install step lifts to help wheelchair users gain access to the home. We can also aid with split-level gardens and terraces, featuring fantastically designed integrated lifts for our clients across the UK.
4. Small House Lifts Price: What Should I Expect to Pay?
Advances in platform lift technology make the cost of small lifts in houses far more affordable than they were previously, and the ease of installation that comes from our highly trained engineers and the simplicity of today's technology makes the whole process more cost-effective than ever.
Every lift installation is bespoke to you, so we can't give a definitive answer here. However, before receiving your quote, the Gartec Home lift engineers will assess the property and your unique requirements – to determine a price for you.
We understand the need to set budgets, so we offer fully transparent quotes that cover every single aspect of the design of your small house lift and its installation.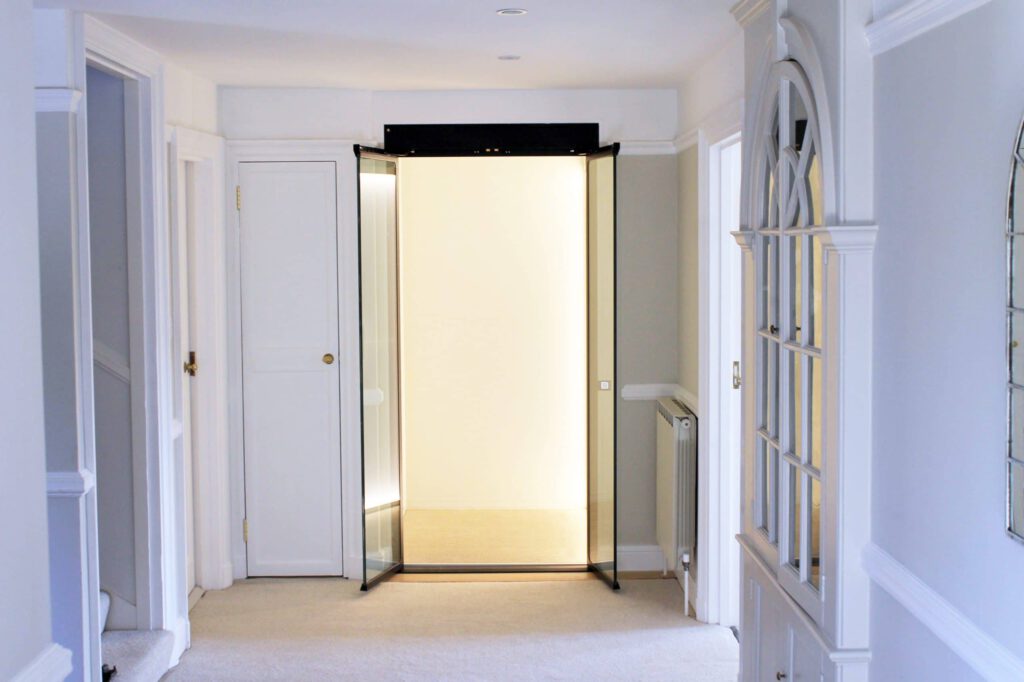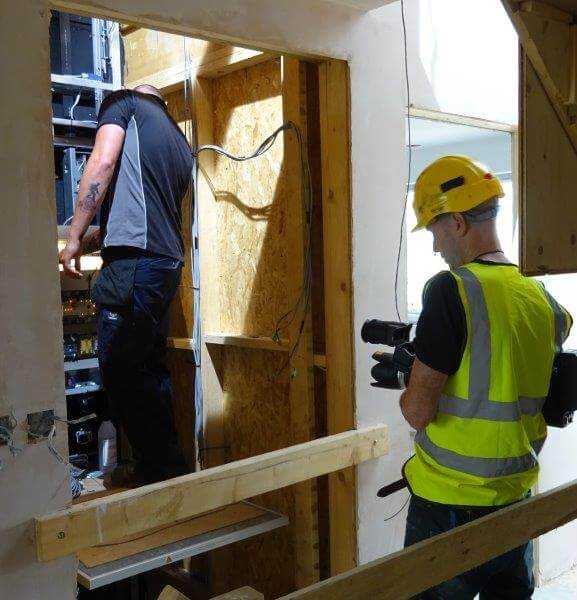 5. How Disruptive is the Installation of Small House Lifts?
Although the installation of small house lifts will require Gartec Home lift engineers working in your home and, depending on the type of domestic house lift you require, may entail structural alterations and building work, we always work our hardest to make the process as minimally disruptive as possible.
We know how difficult it can be to have your regular way of living disrupted, so we always offer detailed information on the process in advance. Where possible, our trusted engineers work while clients are away from home, visiting family, or on holiday to minimise any impact on your daily routine.
Contact Gartec Home for Consultation on Small House Lifts
At Gartec Home, enhancing the accessibility of your home is of utmost importance for us. Making sure you're able to get around your house with ease, whether you're a wheelchair user or someone with mobility restrictions, can make the difference between making your home feel like home – or that your home is working against you.
Our expert residential lift engineers have been in the business of consulting, installing, general aftercare, repairing, and maintenance of small lifts in homes across the UK for over 25 years. This means that they have years of experience in providing homes nationwide with high-quality solutions to their needs.
For the highest-quality lifts on the market, and lifelong solutions to accessibility from top of the range wheelchair lift manufacturers, get in touch with Gartec Home today.