Home Lift Breakdown Services from Gartec
Here at Gartec, we completely understand how essential your passenger lift is when it comes to accessibility within your home, and it can make getting around extremely difficult if you experience a lift breakdown. This is why our expert lift engineers are proud to offer our specialist range of lift services across the UK.
ABOUT GARTEC LIFT BREAKDOWN SERVICES
In the event things have gone awry and you're in the midst of a lift breakdown, or you need to schedule your regular lift maintenance as outlined by your lift maintenance contract, our highly experienced lift engineers are able to be with you as soon as possible to provide high quality, cost-effective, lift services to homes with lifts and escalators across the UK. 
Our lift engineers have been in the business for over 25 years, meaning that they have unparalleled experience in the provision of high-quality lifting solutions throughout the UK. See what our customers say when you check out our case studies.
For lift specialists and a maintenance company that can provide round-the-clock lift maintenance services, Gartec is the UK's number one choice when it comes to lift services companies. To maintain a high level of accessibility throughout your home, Gartec Home offers quality, cost-effective, lift services.
Get in touch with Gartec today.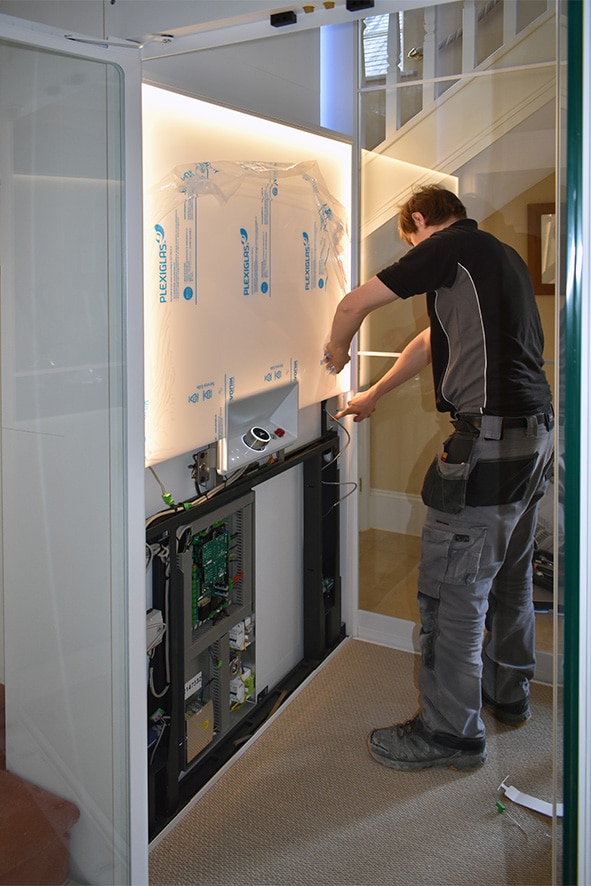 4 Tips to Prevent Lift Breakdowns
Experiencing a lift breakdown can be a nightmare for both homeowners and everyone who uses said lift. Whether you're using goods lifts to transport heavy loads in a short amount of time or passenger lifts to enhance the accessibility of your property, a lift breakdown can cause considerable disruption wherever it is situated. 
Below, we explain our top 5 tips that help to prevent unnecessary lift breakdowns or failures.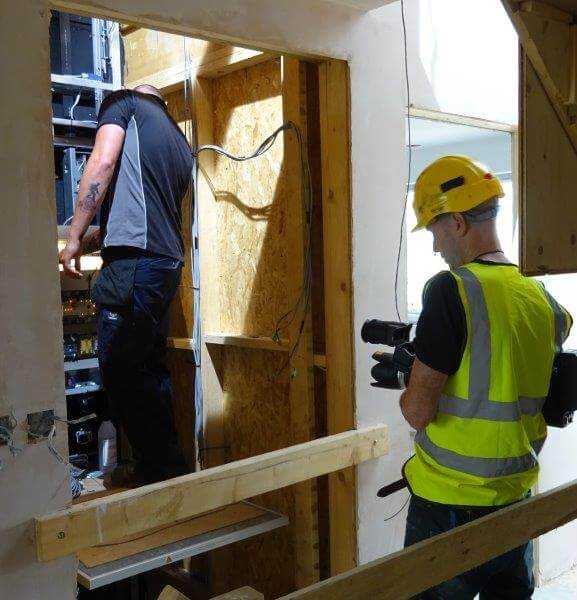 1. Effective Home Lift Servicing Packages & Inspections
Implementing a stringent maintenance programme will mean having a competent lift specialist, such as the team here at Gartec, regularly visit your property to check your equipment. These checks will be in line with our recommended schedule, and our expert lift consultants and engineers will be able to talk you through the lift maintenance contract appropriate for your lift. 
These regular inspections are an important legislative requirement that should be undertaken in accordance with the Lifting Operations & Lifting Equipment Regulations 1998 (LOLER). 
Typically, these services take place twice a year, every six months, and our lift engineers will help to assure you of both relevant technical expertise with their years of experience as well as the rapid supply of spare parts when needed. Our range of lift maintenance services packages will help to:
Improve the life-span of your lift

Extend the time between call-backs

Maximise the reliability of your lift

Reduce the risk of accidents, lift breakdowns, and litigation
Find out more about our home lift servicing packages. 
2. Daily Functional Tests
There are functional tests that you can undertake on a daily basis to check the current state of your lifts. These include:
Emergency communications system:


A working emergency communication system is essential, and it must be working at all times. Automatic remote checking at least every 72 hours is a statutory requirement for all new lift installations.




For lifts that have already been installed, you will need to check whether this facility is available within the lift. If not, put a process in place that allows you to test the system every three days as a minimum.

Lighting:


Make sure to regularly check the lighting within the lift. If any bulbs need replacing, do so quickly.

Lift thresholds:


Ensure you check the levelling of the lift as this should be completely level with each floor it opens onto. Any significant variation in floor height will create a serious trip hazard that has the potential to injure.
Door tracks:


Door tracks must be kept clear in order to keep doors from failing to close – a common cause of lift breakdowns. As part of the cleaning routine for your property, vacuuming and clearing out the inside of the door tracks is essential in preventing lift breakdowns.

Door safety devices:


Carry out regular checks on the door safety devices within your lift These features are in place to prevent injury by making the doors stop and reverse in the event an obstruction to the door's path is detected.

Strange noises:


When the lift is travelling up and down, pay attention to any unusual noises. Early detection of current or potential problems will help to prevent a lift breakdown or failure. Make sure to report these noises to your maintenance provider.

Car push buttons:


Check all of the landing and car pushbuttons within the lift to ensure each one works properly, and that the lift travels to the correct floor.
3. Correct Use of Your Lifts
Using a lift correctly, as outlined by its design, is one of the most important ways to maintain the proper running of your lift. If your lift is being used for reasons not laid out in its specifications, it will be more susceptible to damage and lift breakdowns. This can mean things like a passenger lift being used for goods and heavy loads, or the goods lift is being overloaded, and more.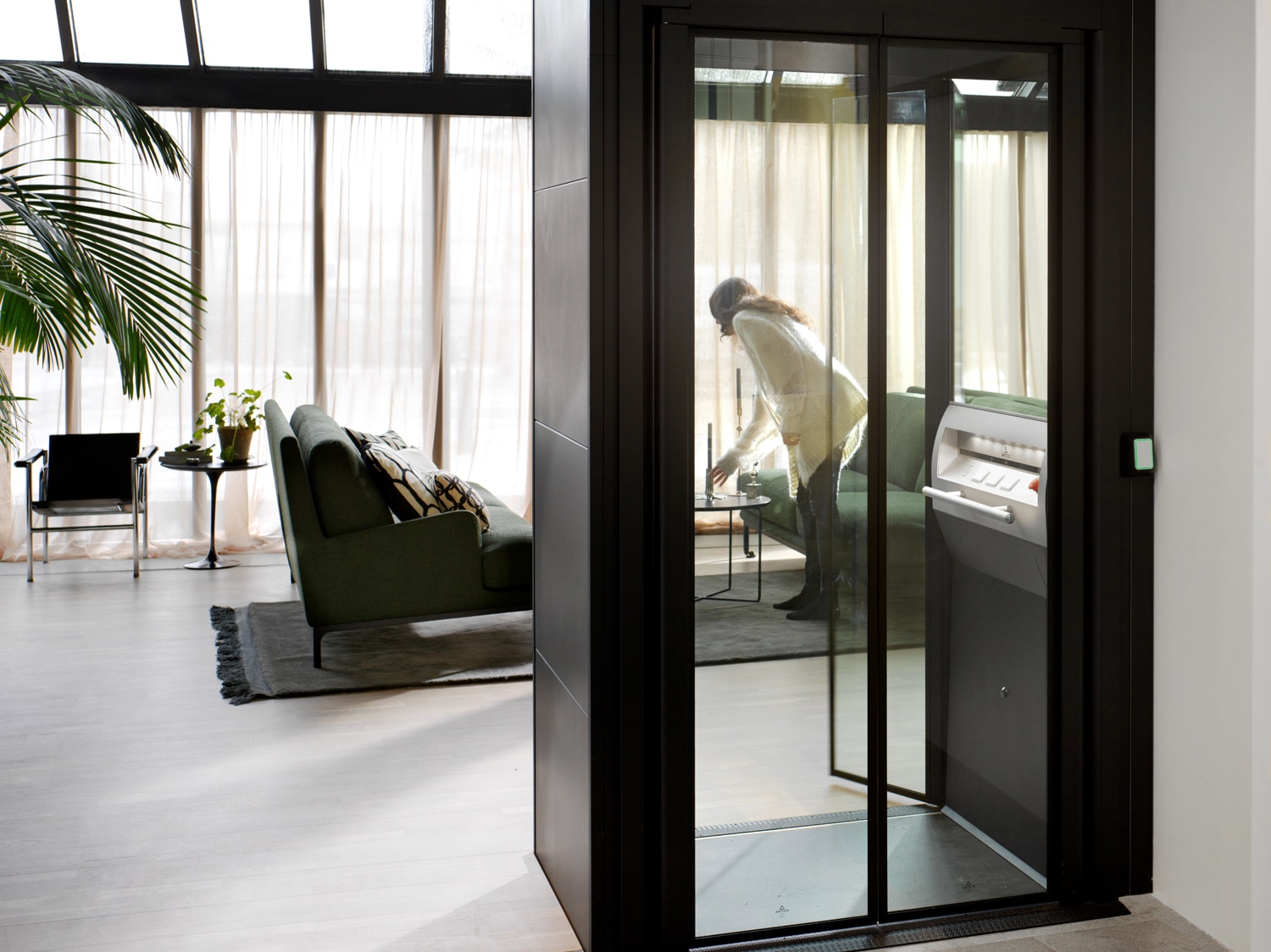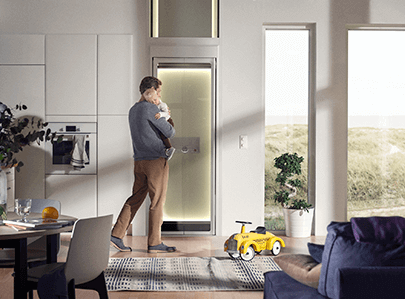 4. Educate Your Users
Making sure to educate whoever plans to use the lift is vital in reducing the number of lift breakdowns you experience. Lift users should never interfere with lift equipment, and that includes things that seem innocent like putting a hand between closing doors to see what could happen. 
Things like hitting the doors or the car, or even forcing them open, can cause the electronic components to misalign – another frequent cause of lift breakdowns. However, by educating the users of your lift, you can prevent these accidents from occurring. 
Contact Gartec for Specialist Prevention of Lift Breakdowns
Do you have a lift installed at home? We know how inconvenient it can be when things go wrong, especially when it is essential to get around your home. In order to keep things working as they should, it is essential that you receive two planned lift services per year – including a 50 point check. This helps our expert lift engineers to guarantee your lift works safely is providing optimal performance. 
Whether you're suffering from a lift breakdown, or you'd like a bespoke lift designed to match your needs and the aesthetic of your home, Gartec is a lift company guaranteed to get everything you need completing to a standard you can't get anywhere else, all with cost-effective repair costs.