Reliable Home Lift Repairs in Birmingham
Our home lift repairs in Birmingham will give you total peace of mind, 24 hours a day, 365 days a year. You can get regular maintenance and repair packages to prevent issues before they arise and excellent call-out service plans from top lift engineers.
About Home Lift Repairs in Birmingham
We provide our superb home lift maintenance and repair services in the Birmingham area, with superb customer service available 24 hours a day and 365 days a year – for total peace of mind. Our lifts alleviate daily strain in the home and our engineers can guarantee a smooth-running, safe home lift. We can also help you avoid lift breakdowns with preventive lift repairs that keep indoor or outdoor passenger lifts, platform lifts and other types of lifts in full working order.
Our lift engineers are highly-trained and have over 25 years of experience in delivering high-quality lift installations and lift repair services. Get in touch with us to discuss your lift repairs in Birmingham today.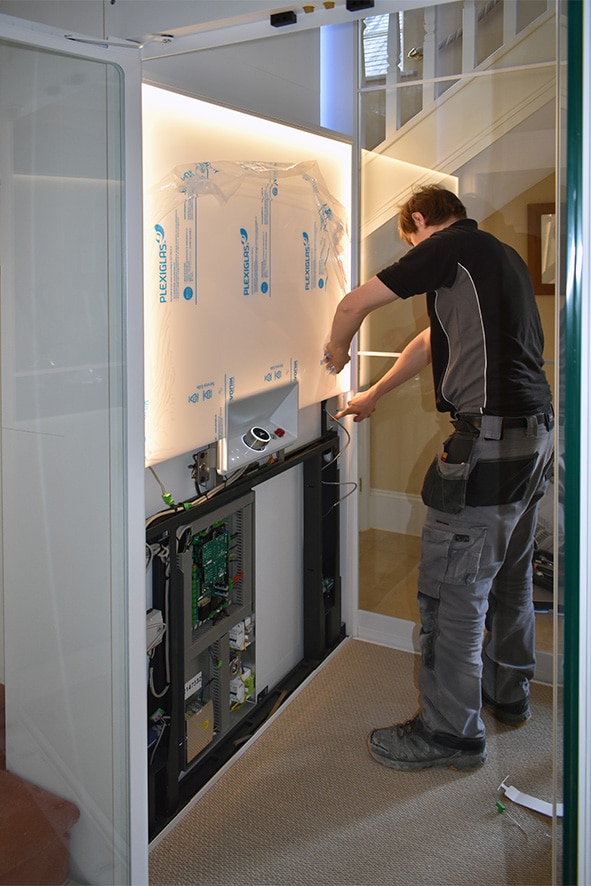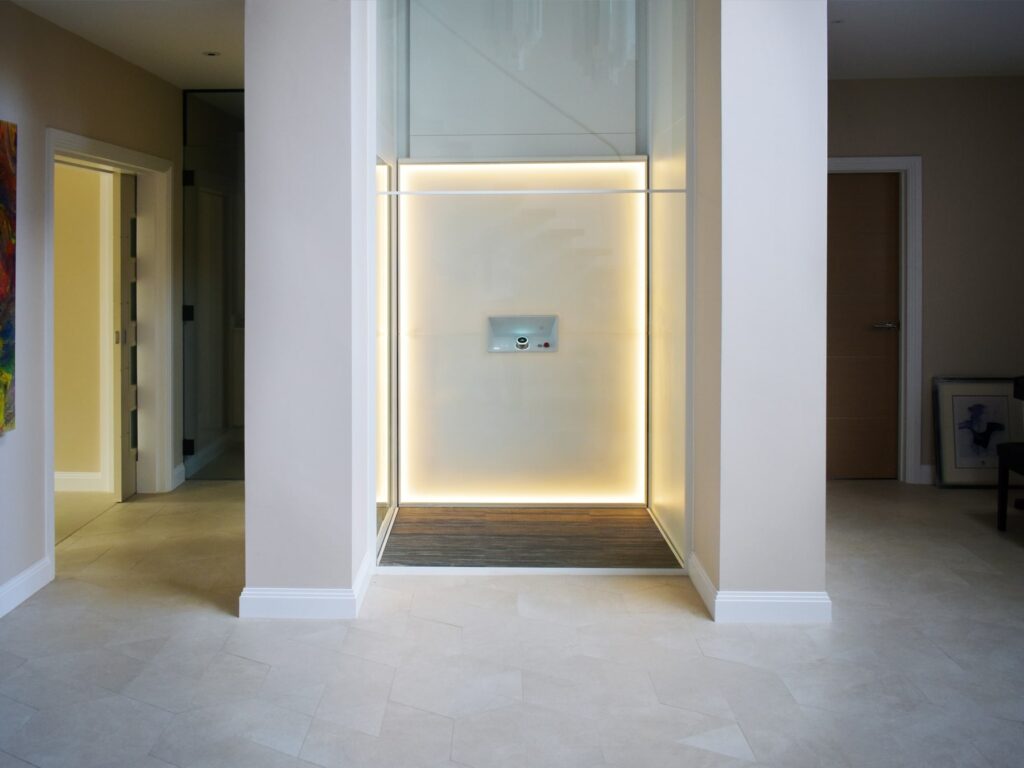 Lift Repairs and Servicing Options in the Birmingham Area
You can choose from several tiers of home lift servicing packages, which will cover your lift for every eventuality and ensure the lift functions as it should for the longest possible time.
The following are some of the highlights of our lift repairs and maintenance plans:
Bronze: Good for low-use lifts that only require occasional repairs. It includes two visits per year. Parts and labour in the lift repairs are not included but come at a discount.
Bronze+: Another low-use lift service plan, this package is the same as above but includes a twice-annual LOLER inspection and a discount on all parts and labour
Silver: If you have a medium or high-use lift the Silver plan is a great value. With three services a year and discounted labour and parts you can keep lifts running smoothly.
Silver+: This plan is the same as above but with two LOLER inspections and certificates, giving you an additional standard service visit alongside them.
Gold: For a high-use lift, this plan has two LOLER and two non-LOLER inspections, inclusive parts and labour and with free call-outs available 24 hours a day
Platinum: We will create a custom plan when using the Platinum package, which will give you a choice of visit frequency and factor in any unique considerations.
Our packages provide excellent standards of maintenance and lift repairs in Birmingham, but are also available in the surrounding areas and nationwide. Contact us to find the perfect plan.
We also offer fantastic rates on spare parts for Gartec lifts, which you can get with or without using our service packages. If you need a spare part for any of your lifts, we are the best source.
More About Gartec's Lift Repair Services
We provide highly-specialised lift services that are ideal for both home and commercial spaces. All of our innovative lift designs and servicing packages will guarantee the following:
Safety
Reliability
Cost-effectiveness
Regulation compliance, including LOLER, PUWER, BS EN 13015 and SFG20 guidelines
Our team is extremely easy to do business with and works with an ethical focus to ensure that all of our lifts, installations, maintenance and repairs are the best they can be.
The quality services we provide have won several prestigious awards and we give you access to some of the most amazing technology, lift technicians and engineering experts in the UK.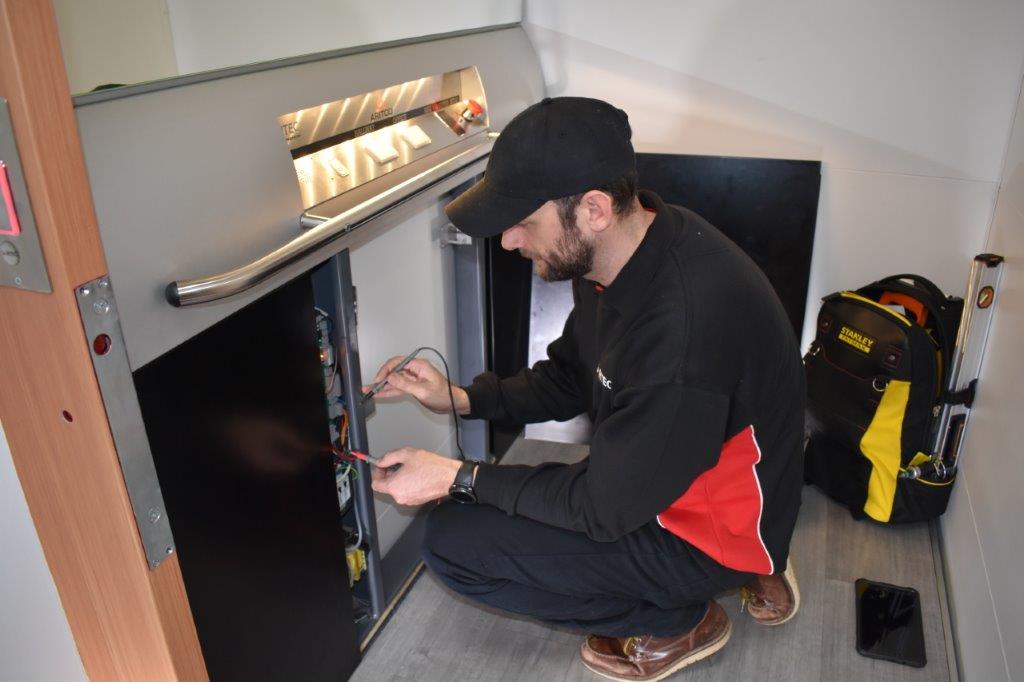 Need a Lift Refurbishment?
If you have an ageing home lift system we can fully refurbish it at a very competitive cost. If you would like to get a total lift refurbishment in Birmingham our talented team can help. We use the Building Research Establishment Environmental Assessment Method (BREEAM), which allows us to analyse your infrastructure and find clever opportunities to fully refurbish your lift.
With expert project management we can fit bespoke lift dimensions, aesthetically-pleasing installations and the most sustainable designs. If you are undertaking a full refurbishment or even a brand new lift installation, we will gladly recommend the most effective service plans.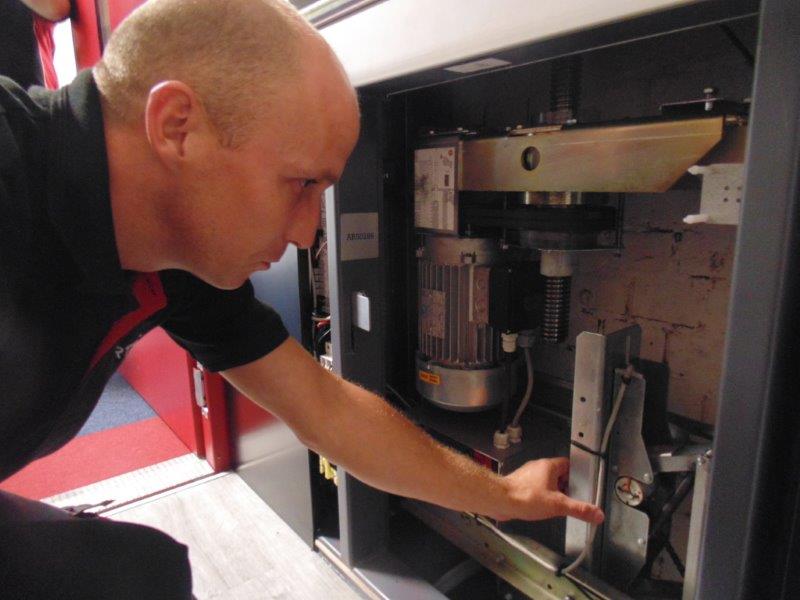 Get in Touch to Learn More About Lift Repairs in Birmingham
You can rely on our experts, who play a pivotal role in developing sustainable lifting technology that leads the industry. With a wealth of expertise in functional and aesthetically-pleasing installations, we can provide a very high standard of maintenance or lift repairs in Birmingham.
Whether you need occasional maintenance in Birmingham or a regular service plan, we can help to find the ideal service. You will see how our 25 years of experience enhances your home lift's life cycle. Please feel free to get in touch with us if you need lift repairs in Birmingham.