Pitless Passenger Lifts
We offer high-quality pitless passenger lifts for buildings with space constraints. Get a quote for a bespoke installation that's hassle-free and cost-efficient.
Efficient Installations of Pitless Passenger Lifts
We build bespoke pitless passenger lifts ideal for buildings with space constraints or that need as little downtime for building as possible. These lifts are also perfect for wheelchair users or those with limited mobility, providing an accessible experience in the home that enhances easy living.
Our hassle-free installations are aided by innovative design, creating aesthetically pleasing lifts that deliver on quality every time. We can visit your site or home, look over plans, or create site-specific drawings for your pitless passenger lift project.
The Benefits of Pitless Passenger Lifts
Space-saving Solution
Pitless passenger lifts require smaller lift pits, utilising innovative mechanical components that mean the space above the lift shaft is not needed. It's the perfect choice for buildings which do not have the space for conventional lifts as they make full use of every square metre.
Or, you may have the space available but want to use it for something else, like room extensions or storage. A pitless lift lets you do just that.
Quick and Quiet
The hydraulic machinery of our innovative pitless passenger lifts mean they move quickly and with minimal noise: the perfectly discreet lift solution for any home or building.
Minimal Disruption
Heritage-listed buildings or buildings of architectural significance risk damage and disruption with traditional lifts. Pitless lifts need less excavation above and below the lift shaft, ensuring your property has as little building disturbance as possible and remains intact. It also means that if you're getting a home lift installed, your daily life is disrupted as little as possible.
Easy to Install
As pitless lifts don't require as much excavation work, they are generally much easier to install. This makes them more cost-effective and, for already-existing buildings, negates the need for expensive structural reinforcements and slab cutting.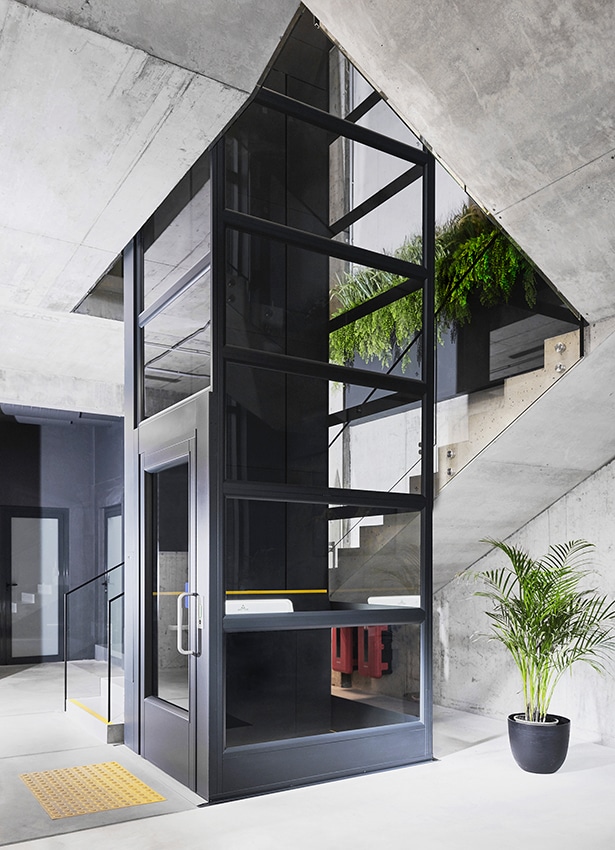 Why Choose Us?
We are one of the leading companies for quality, reliable lift installations. We provide:
Hassle-free installation: We specialise in lifts designed for simple installation. The innovative machine room-less lifting mechanisms we use mean minimal building work. Plus, our installation team of peerless professionals are experienced in efficiency, getting the job done swiftly but safely.
Beautiful designs: Not only are our lifts high in functionality, but they also look good, too, designed to fit perfectly with your existing surroundings. With Gartec, you don't have to compromise on aesthetics.
Cost-efficient: Our lift designs prioritise performance, cutting running costs and providing a valuable long-term investment. Motors are made to be efficient and operate smoothly.
A commitment to sustainability: We are genuinely invested in sustainable manufacturing practices, using recycled materials sourced from local suppliers.
How We Work
If you have a specific design in mind for your pitless passenger lift, you can visualise it better using our virtual builder tool. This way, you can get a design that suits your home or building completely. Whether you want sliding doors or a particular glass finish, everything can be tweaked to your tastes.
Our lift designs can be created bespoke to your unique needs, with a wide range of sizes available. If you're looking for a pitless passenger lift for your home, we can aid with split-level gardens and terraces, for example.
Our trusted Gartec lift engineers will work to create as little disruption as possible. We always provide detailed information in advance so you know what to expect. Where possible, engineers will try to work while you're away from home or while a building is unoccupied, so daily routines are not as impacted.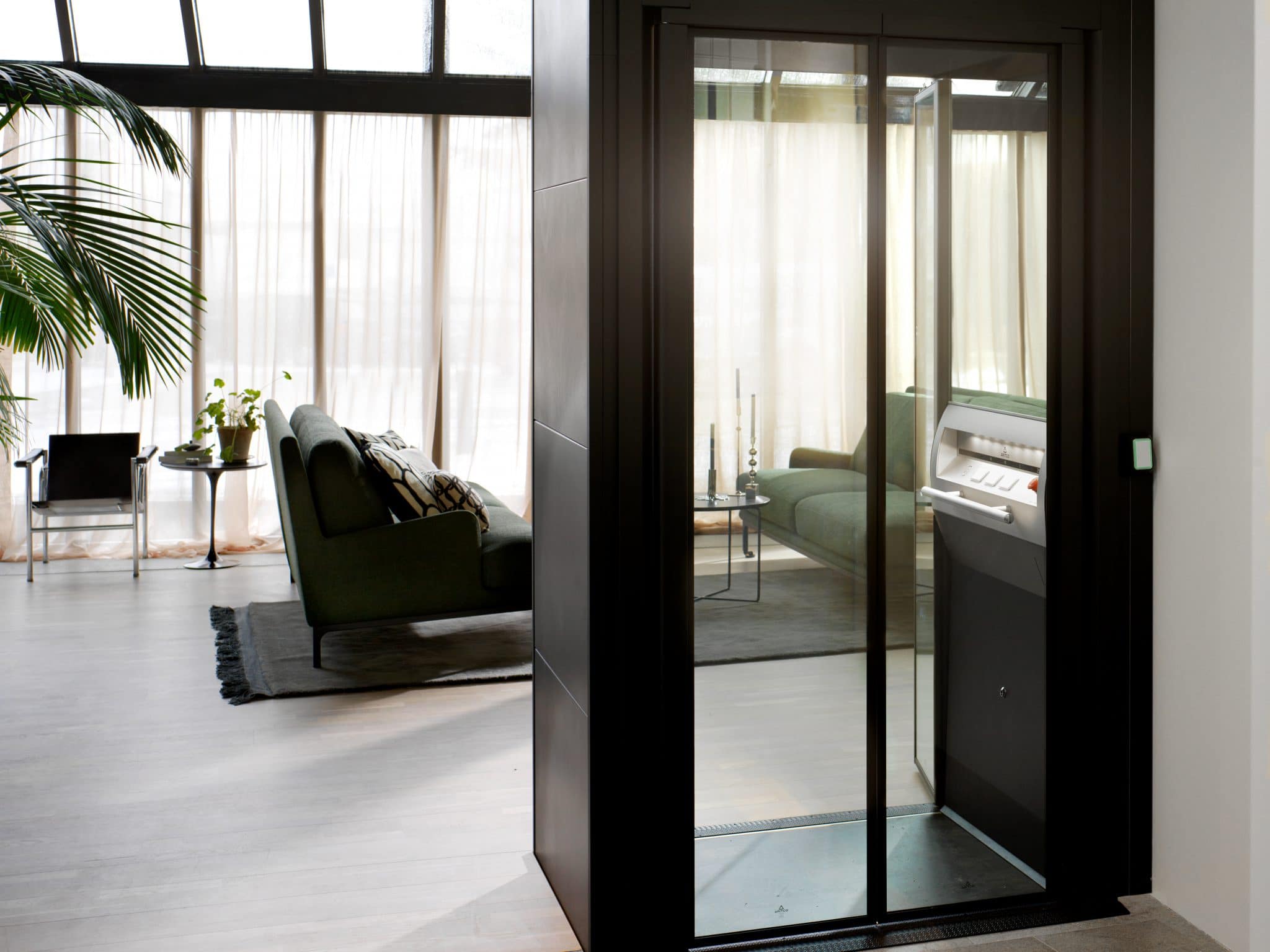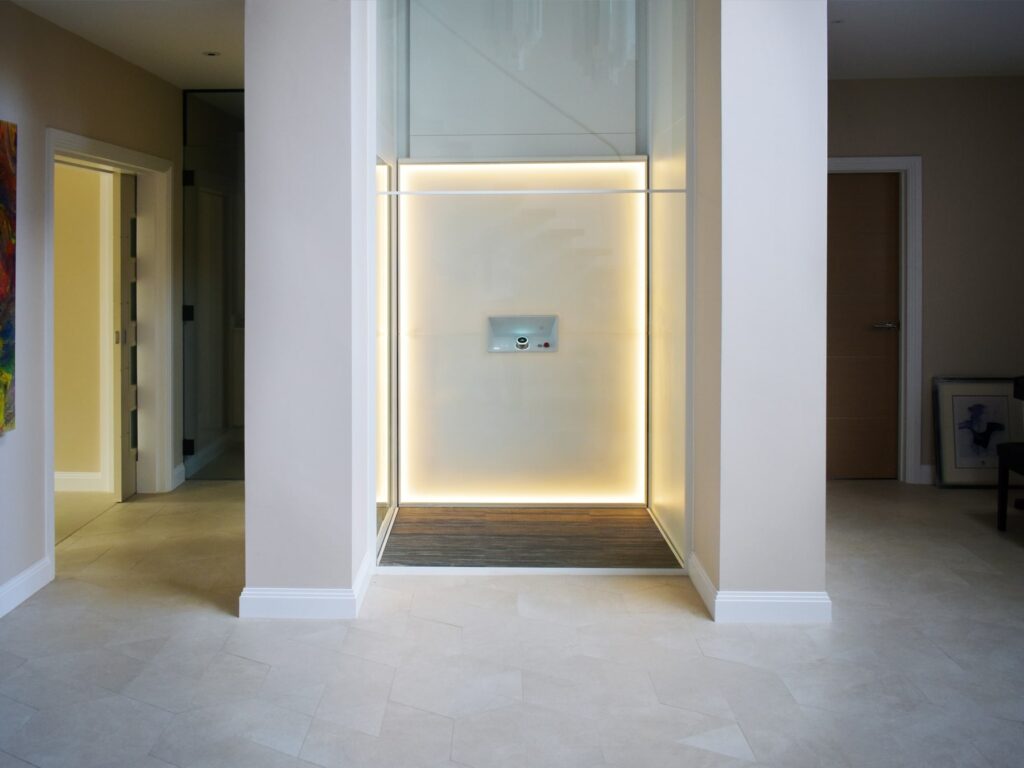 How Much Does a Pitless Passenger Lift Cost?
Pitless lift technology has seen significant advances recently, which has translated to more affordability. The greater simplicity of design and easier installation process also reduces labour time and cost.
There is no one price we can guarantee as every pitless passenger lift installation is completely bespoke. Before you receive your quote from us, Gartec lift engineers will assess your property to determine the details of the project and give you an accurate price based on this.
Our quotes are completely transparent and cover everything, so you won't be hit with extra fees or additional costs further down the line.
Get Your Pitless Passenger Lift Project Started With Gartec
When looking for reliable lift solutions that improve accessibility for affordable prices, look no further than Gartec. Our pitless passenger lifts are custom-made to the highest quality and come with a long warranty.
We are committed to providing dedicated customer care. No matter the unique needs of your project, we will work to fulfil them. With an efficient, discreet installation service, we'll have your pitless passenger lift up and running in no time.
Get in touch with us today to start your project.