Simple and Reliable Home Lifts From Gartec
When thinking about home lifts, many fear that the controls will be complicated and the systems complex, or that they might struggle to operate the lift due to a personal disability. But at Gartec, we have made it our mission to ensure that our home lifts are not only accessible but also exceptionally user-friendly.
We firmly believe that home mobility should be a relief, not a cause for stress. With our commitment to intuitive design and easy operation, we are proud to provide home lift solutions that make navigating through your home as simple as the push of a button.
Simplicity at Your Fingertips
Each of our lifts is equipped with straightforward control panels, large buttons, and clear labels, reducing the cognitive load and making it easier for everyone to operate, no matter their ability. Not only are our home lifts equipped with user-friendly control panels inside the cabin, but they also come with remote controls for easy operation from a distance. The remote controls feature the same simple design as the onboard controls, allowing for seamless, stress-free operation from outside the lift.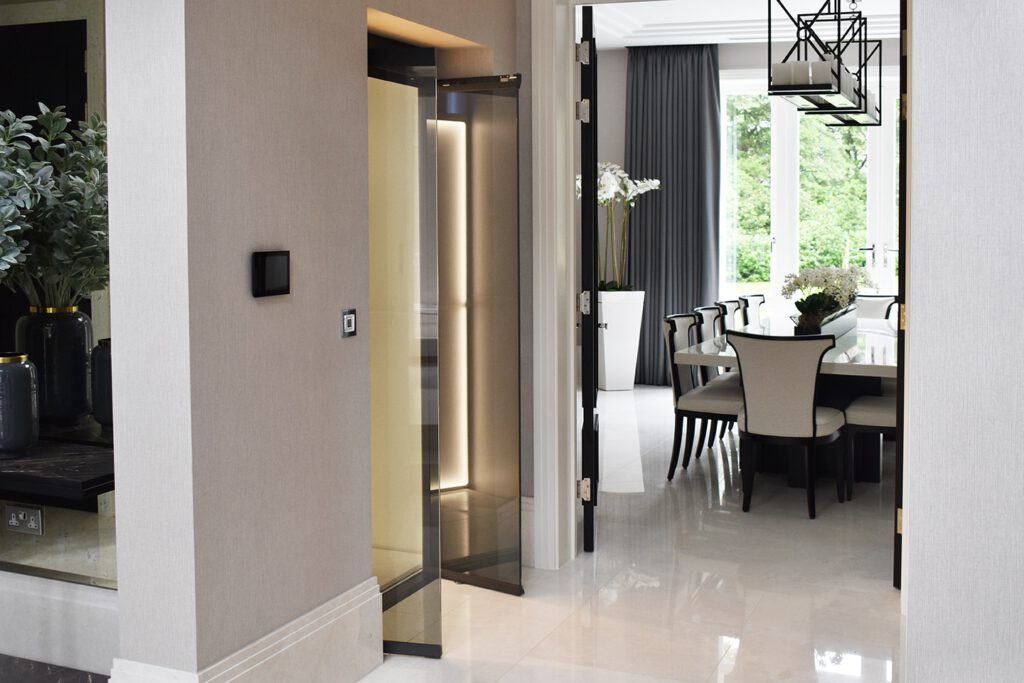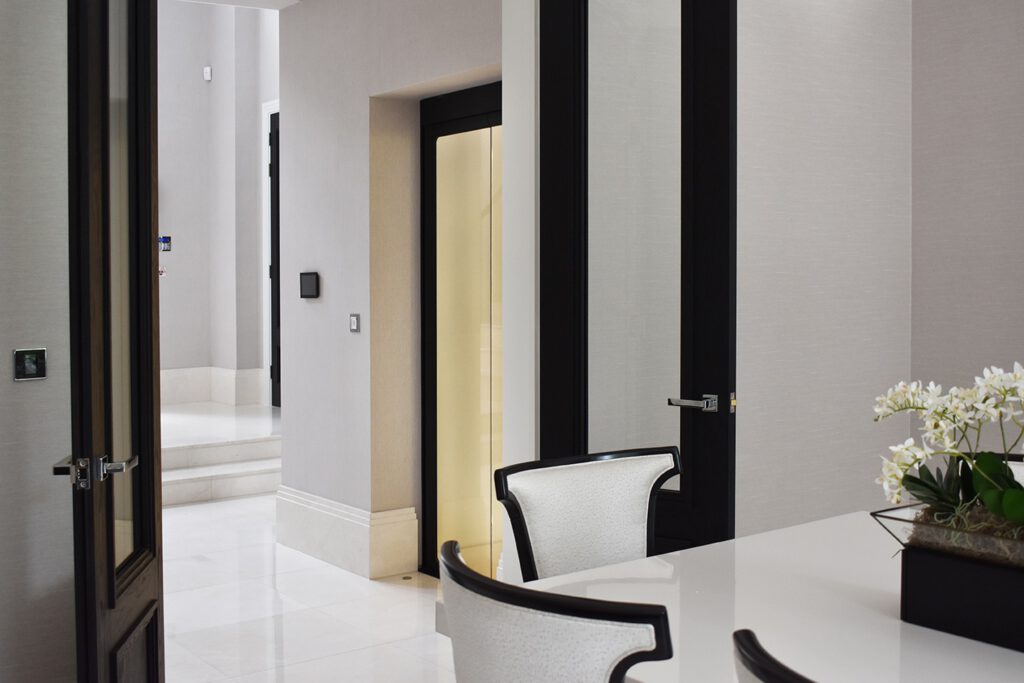 The Next Step in Inclusive Engineering
For individuals who have specific physical needs, we offer further customisation to make our lifts even more user-friendly. For example, the control panels can be positioned at a suitable height for wheelchair users, and we can provide larger buttons or joystick controls for those who might have difficulty with fine motor skills.
With Gartec, you will never have to worry about mastering a complicated system in order to move around your home freely. Our commitment to ease of use ensures that your home lift will be as simple to operate as it is to enjoy.
Aritco HomeLift
The control panel on the Aritco Home Lift features large, easily distinguishable buttons, making floor selection simple. Additionally, its smart control system, with a built-in digital display, shows the lift's status and movement at all times, providing added reassurance to users.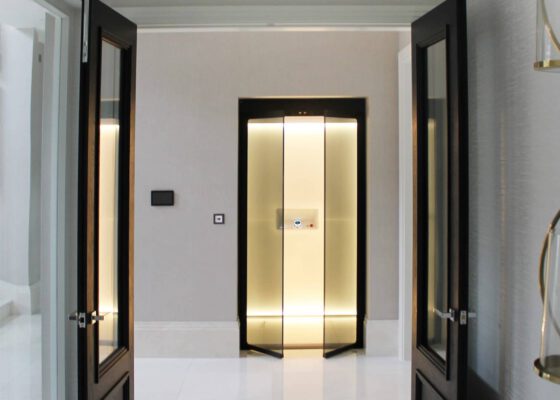 Aritco HomeLift Access
Specially designed for wheelchair users, the Aritco HomeLift Access features controls placed at an easily accessible height. It also offers the option of joystick controls for those who find buttons challenging, making it a highly user-friendly lift.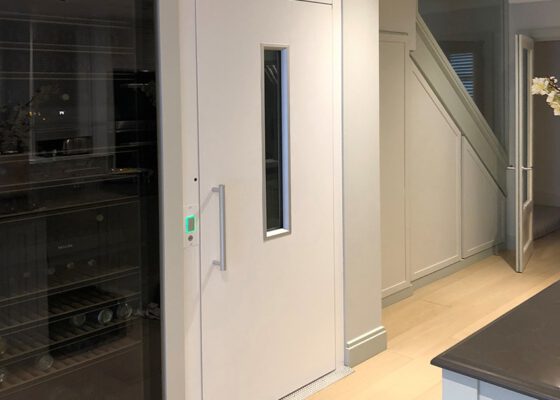 Aritco HomeLift Compact
Designed with space efficiency and user-friendliness in mind, the Aritco HomeLift Compact boasts a minimalistic control panel that is a breeze to operate. The lift is also equipped with SmartLift technology, an intuitive system that makes daily use and maintenance straightforward and effortless.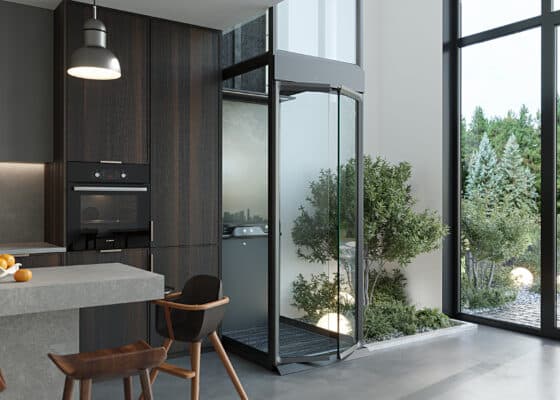 Gartec 3000 Step Lift
This short-rise lift comes with illuminated constant pressure controls for ease of operation. Its simple, compact design makes it a practical solution for wheelchair users, especially those who might find the complexity of traditional lifts overwhelming.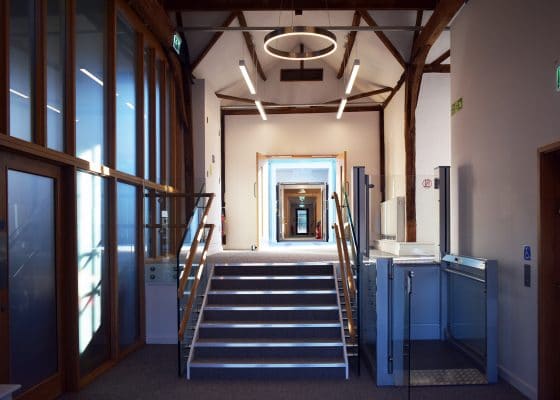 Gartec Platform Stair Lift
The Gartec Platform Stair Lift offers easy, efficient operation through its constant-pressure joystick controls. The lift also has motorised unfolding for easy access, making it an ideal choice for users needing simplicity and convenience.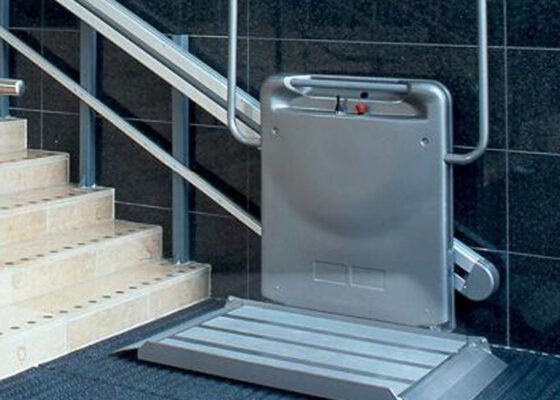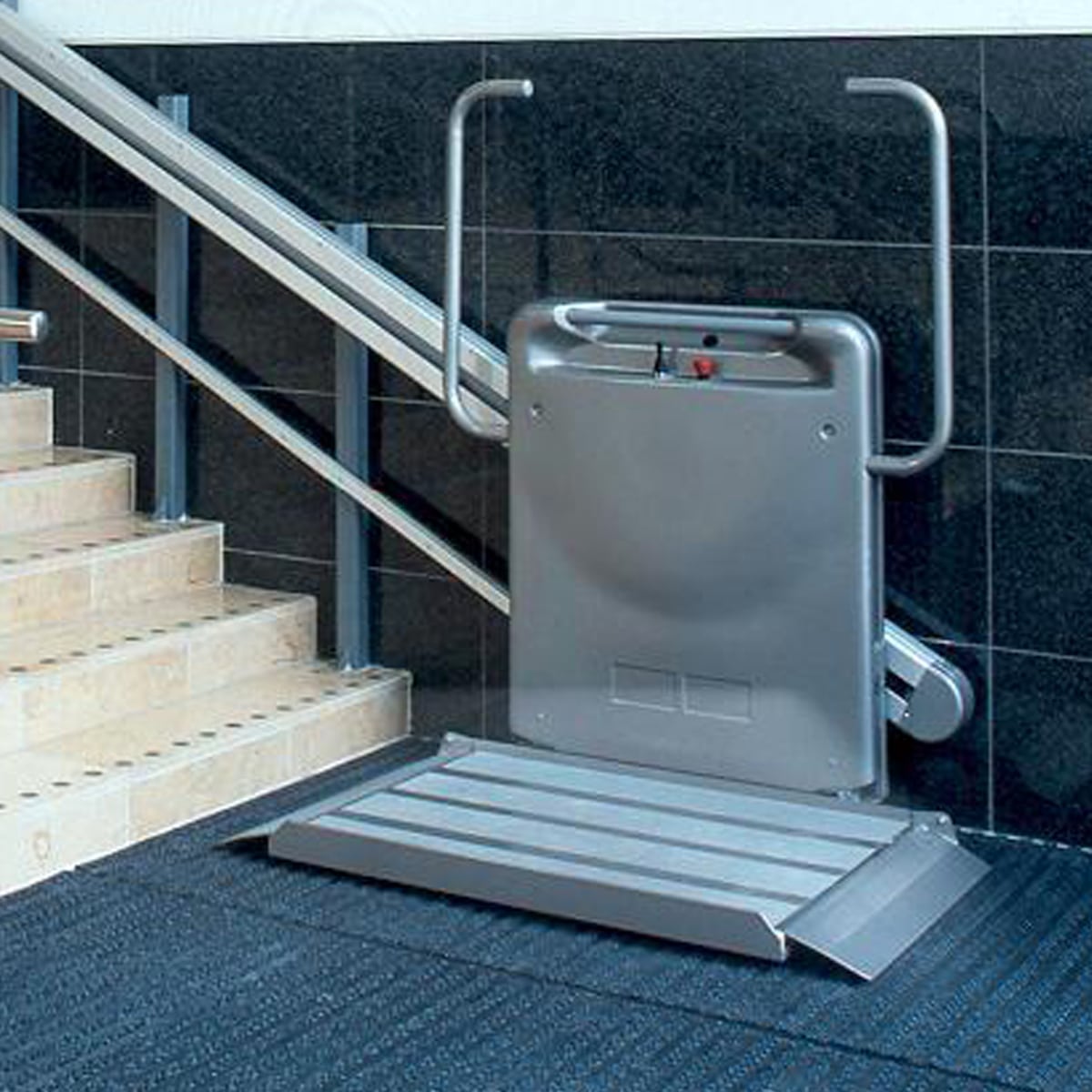 Gartec Home Cabin Lift
The Gartec Home Cabin Lift comes with a user-friendly design, featuring a clear and straightforward control panel, along with a two-way hands-free intercom system, ensuring safe and reliable operation.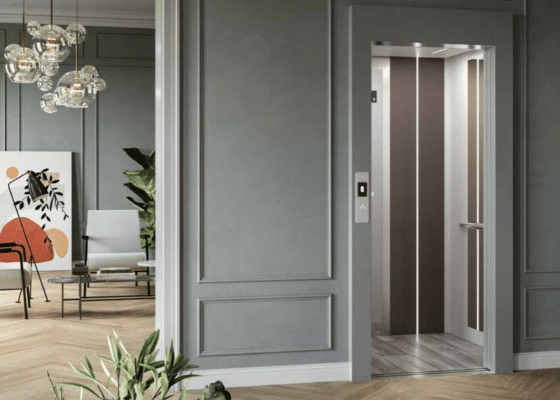 Gartec Dumbwaiter
While the Gartec Dumbwaiter is primarily a service lift, it showcases our commitment to ease of use. Its simple push-button controls and clear floor indicators make it straightforward to operate, contributing to the overall user-friendly design of our home lift range.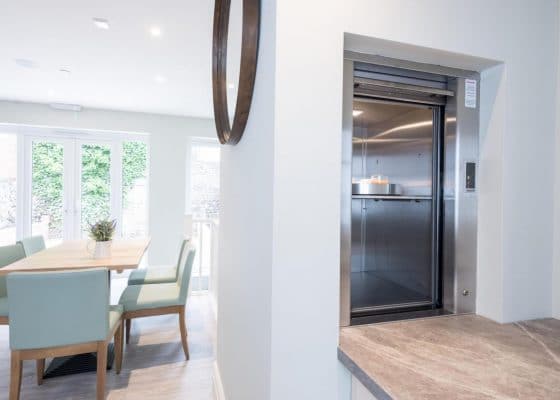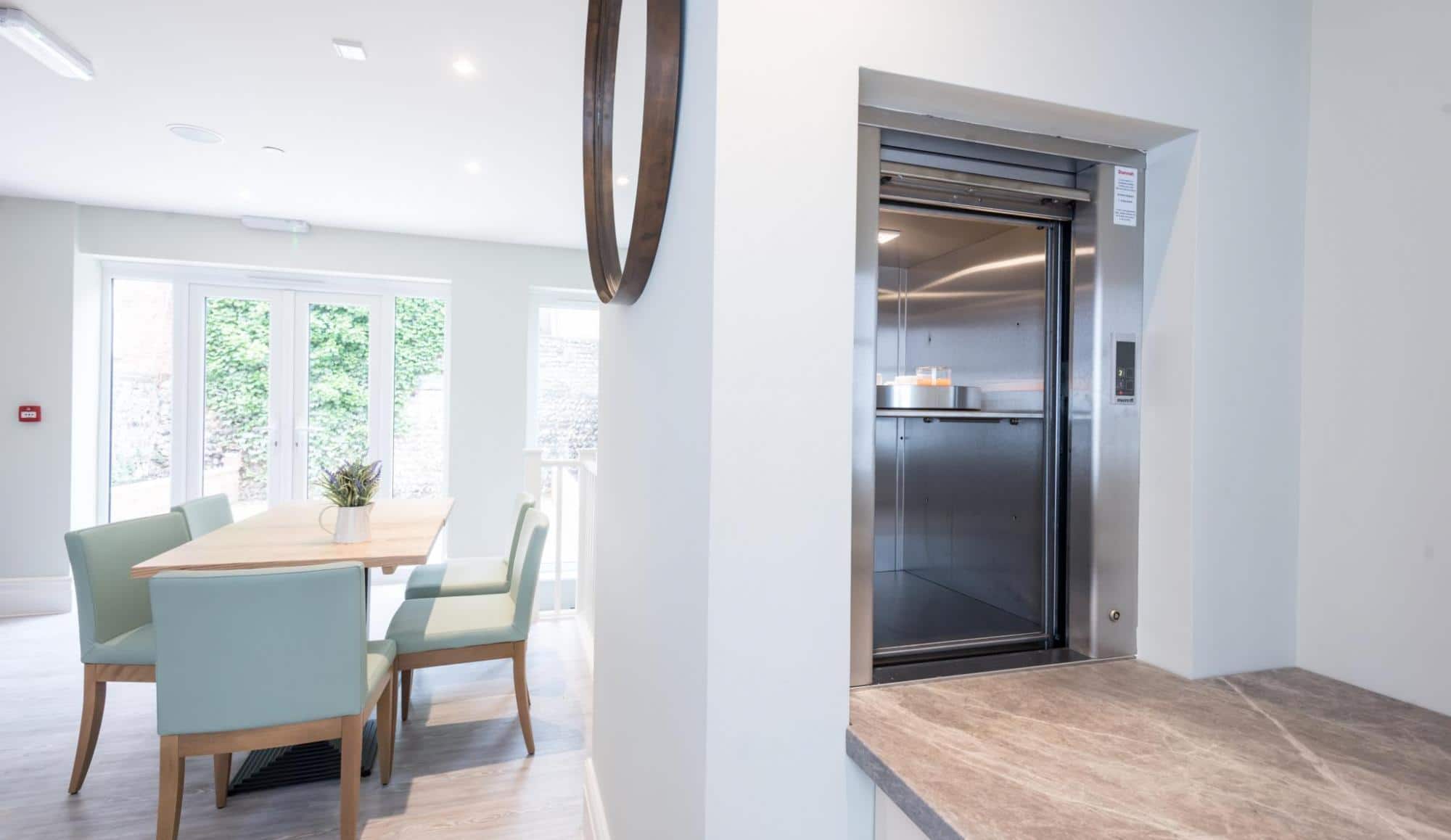 A GREENER FUTURE
We are continually working hard to reduce our carbon emissions and use sustainable materials.
---
recycled and recyclable materials
This uses less energy than a standard domestic kettle or hairdryer
of annual power usage and cost compared to a passenger lift in the same environment
An annual reduction of up to
is seen through the production of the annual power used.
---
We had a limited budget and Gartec worked out the very best option and price for us, they ensured we got the correct people involved regarding the design of the hole for the lift to travel through, and we duly placed the order. We had some misgivings about what we ordered as we were concerned about how it would look when it was installed and how obtrusive it would be, indeed we decided to amend the order so the lift had glass sides and wow! How glad we are that we did. The communication was first class all through and the aftercare has been very good.
I examined the market for a suitable lift for our premises, and Gartec had a lift that would fit into our small bar area and would not be too obtrusive, hence making contact and requesting someone visit to look at the site and advise on the best option for us, we are a grade 2 listed building and were having problems getting the planning permission for the lift to be installed where it would serve us best, Gartec made contact and arranged to visit us. Gartec was very professional and most helpful, and much more interested in getting it right for us than any of the other suppliers.
The cricket club is currently being used as a COVID vaccination centre and the lift is essential for those of limited mobility. Hence it was important to get the work done as soon as possible and on a day when the centre wasn't in use.  We're very grateful for the swift response from Gartec, the service engineer was also very competent and helpful.

---

Plymouth Cricket Club
"We turned to Gartec, and their innovative moving floor design. It was an attractive and successful option taking only 6 days to fit. The safety features include a remote lock and a Smart app operation from an iPhone, so parents can ensure no trapped fingers  or 'junior joyriding' – perfect for a family house. We have been impressed with both the product and professional installation, and would certainly consider Gartec again for another Octagon home."

---

Anton Dummer, Octagon Developments
"Both our Architect and Building Manager found Gartec Home professional, organised and proactive, and the installation process went smoothly. All the people my husband and I have dealt with have been helpful, and any queries dealt with quickly. The end result is totally integral to the build and reflects the modern architectural style."

---

Hazel Coomber, Brentwood
"I would like to say that everyone at Gartec has been very helpful. The lift is my lifeline and enables me to live here."

---

Barbara, Stourbridge
"The Gartec Home team were friendly and knowledgeable, they kept me informed and even tidied everything up at the end!"

---

Mary Jones, Abingdon
"Gartec offered a quick turnaround using a high-quality lift solution. It was important to have lifts that would complement the design and quality of the rest of the houses. The Gartec lifts offered this and only required a short installation period carried out by two friendly engineers. I am pleased with the overall look of the lifts installed and they will contribute to the townhouses being desirable to a bigger market. We look forward to working together again."

---

Keith Perfect, Bellwood Homes
Home Lifts Designed for You
We invite you to schedule a personalised consultation with our friendly team or request a live demo to see our home lifts in action. You can also browse our comprehensive brochures to get a detailed look at our full range of easy-to-use home lifts.
At Gartec, your comfort and convenience are our top priorities, and we are dedicated to providing a solution that makes navigation within your home as simple and effortless as possible, no matter your level of technical expertise or physical capabilities.