Fully Customisable Home Lifts for Seamless Integration
Your work is a testament to your dedication to creating spaces that are both visually appealing and functional. Every detail matters, and every choice carries weight. With an ageing population and a growing need for mobility solutions, the demand for home lifts is more prominent than ever.
The Importance of Functionality in Modern Design
A well-designed space that lacks functionality causes more challenges than it solves, and as professionals, ensuring that every design choice also serves a functional purpose is essential. This dual responsibility ensures that a space is liveable, practical, and meets the necessary requirements for residents.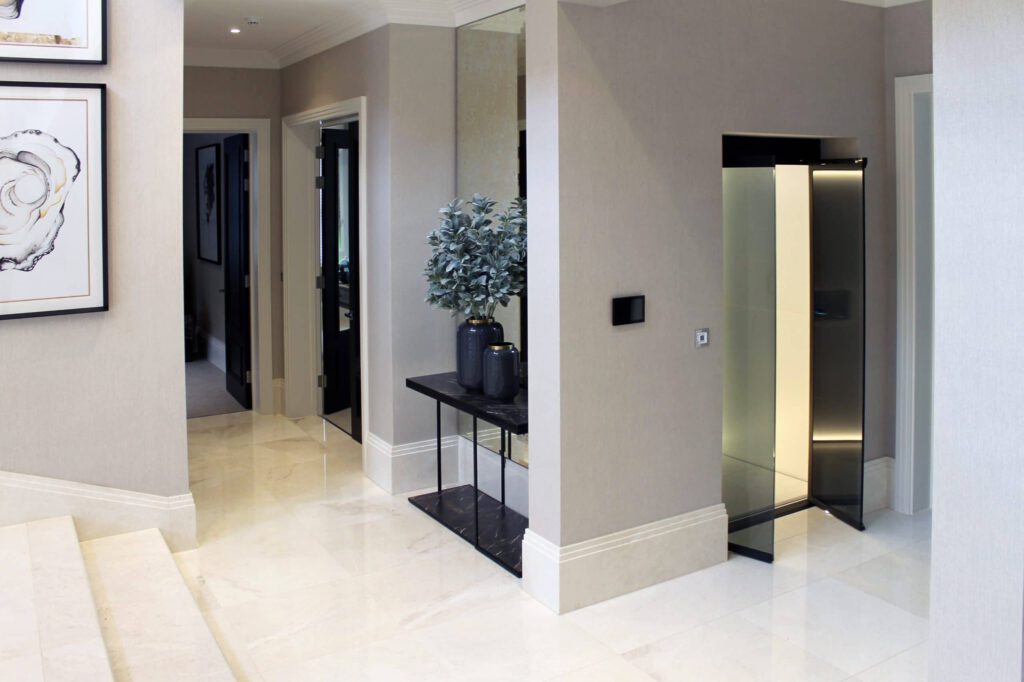 Aritco HomeLift
Exhibiting a sleek design that would complement any modern residential setting, this lift effortlessly merges style with practicality. With compact dimensions, the Aritco HomeLift showcases how effective design can optimise smaller spaces without sacrificing aesthetic appeal.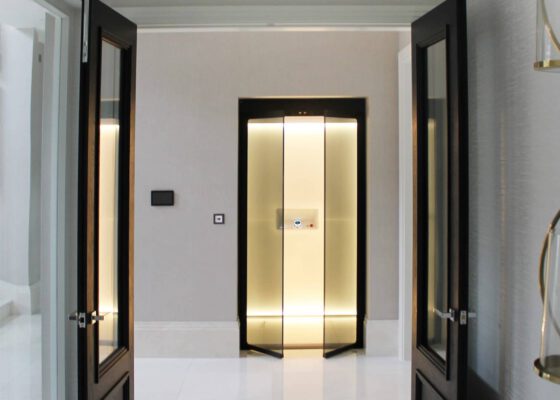 Aritco HomeLift Access
Efficiency reimagined, the Aritco HomeLift Access offers a contemporary blend of our patented screw and nut technology with an eco-friendly motor. This design approach not only streamlines its operation but also eliminates the need for additional rooms or components.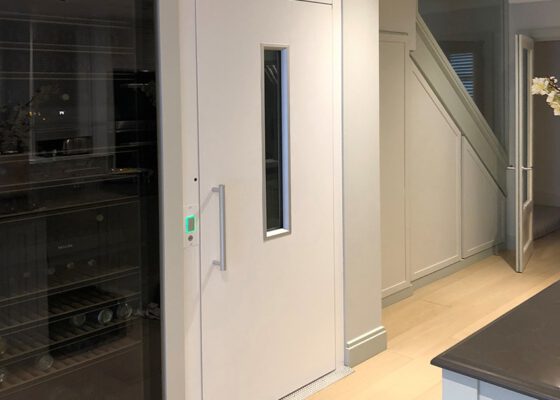 Aritco HomeLift Compact
Where space is a premium, the Compact Lift delivers. Specifically crafted for homes with spatial constraints, this lift demonstrates that accessibility does not have to compromise style or space. Also echoing the nimbleness of its design, its installation takes only three days.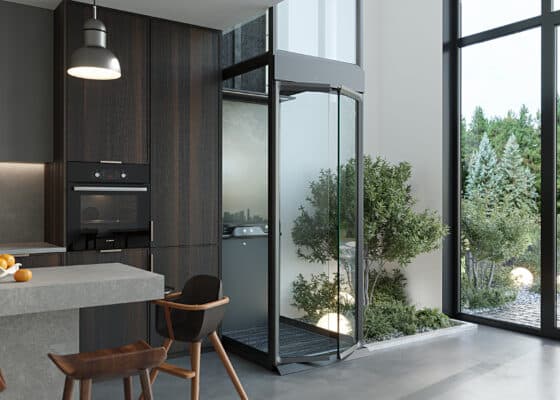 Gartec Home Cabin Lift
This lift brings a traditional experience to residential settings, all while being encased in a customisable shell. Whether you opt for transparent panes for an airy feel or coloured finishes for a hint of character, this lift promises a seamless blend of style and utility.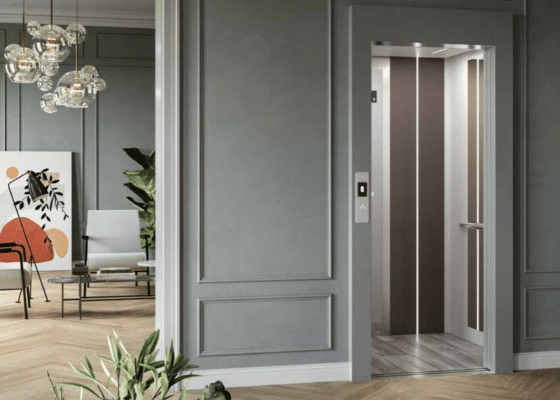 Gartec 3000 Step Lift
The Gartec 3000 Step Lift showcases a thoughtful design solution for outdoor accessibility dilemmas. For wheelchair users, it offers a stylish yet practical alternative to ramps, especially in tighter spaces. With multiple platform sizes to choose from, it is adaptability at its finest.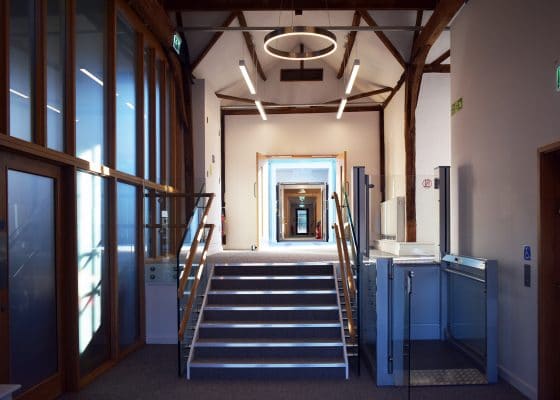 Gartec Platform Stair Lift
Crafted for smaller spaces, the Gartec Platform Stair Lift combines the convenience of a stairlift with the robustness of a platform lift, ensuring wheelchairs can traverse their homes with ease.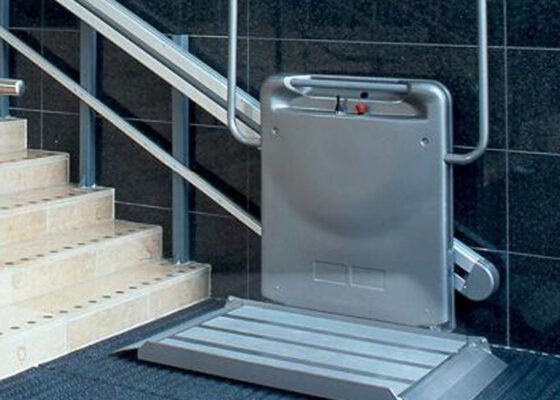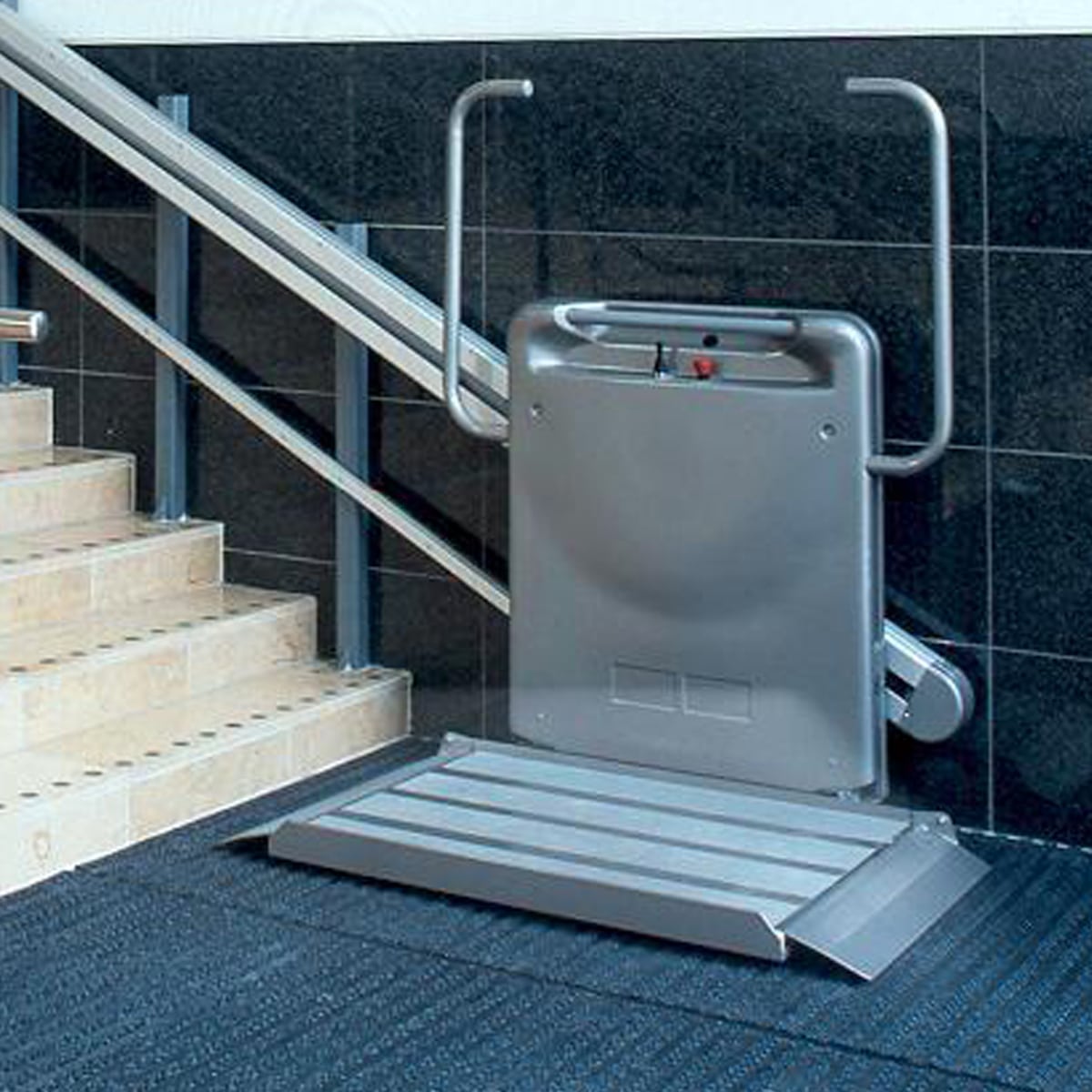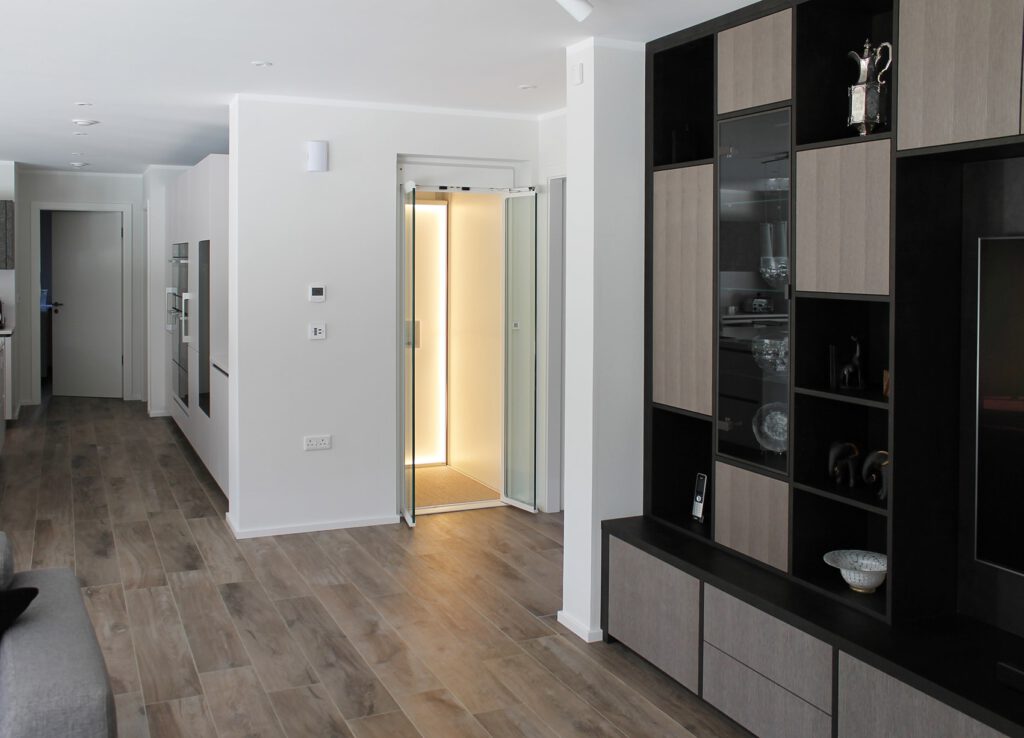 Our Commitment to Flawless Design
Regardless of home style, our home lifts meld effortlessly into any backdrop, sometimes even becoming standout features in their own right. The Aritco Homelift, in particular, is a shining example of our prowess in marrying design with utility.
Tailoring Lifts to Match Every Vision
One of our standout features is our ability to customise the home lifts we offer. For professionals, this means an endless combination of possibilities for client projects from colours and backdrops to textural finishes.
Configurations and placement choices further extend our ability to customise. With our innovative designs, such as the Aritco Homelift Access, you can adjust how many entry points you would prefer, to better suit the location you have chosen and the mobility needs of its user.
Our designs also deal well with unconventional spaces, such as homes with sloping or vaulted ceilings. Our home lifts can be tailored to fit these unique spaces, ensuring that homeowners never have to compromise on their home's distinct character.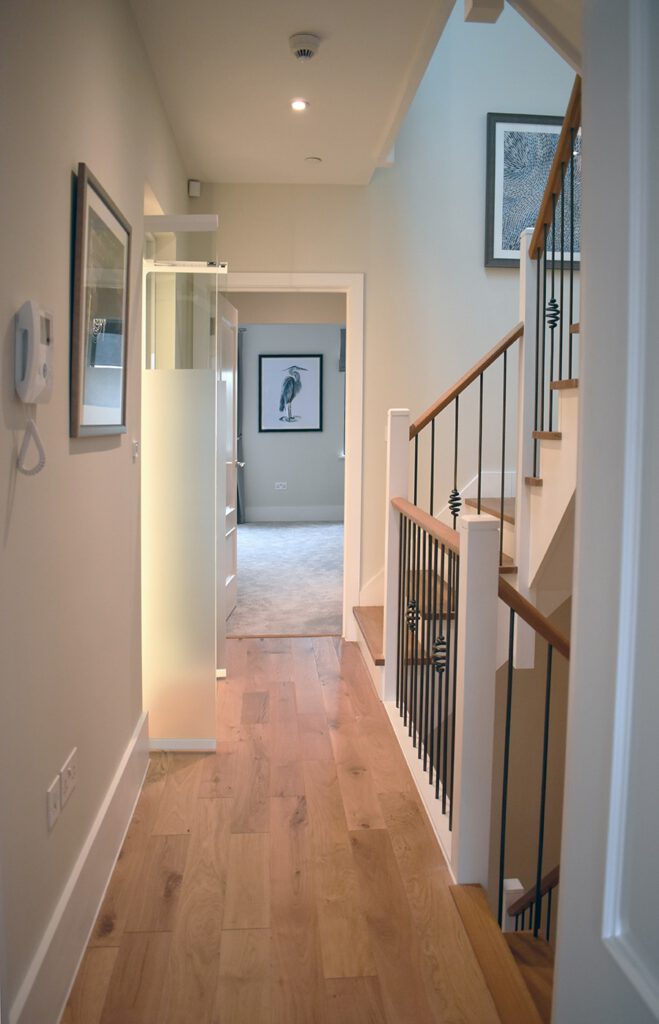 A GREENER FUTURE
We are continually working hard to reduce our carbon emissions and use sustainable materials.
---
recycled and recyclable materials
This uses less energy than a standard domestic kettle or hairdryer
of annual power usage and cost compared to a passenger lift in the same environment
An annual reduction of up to
is seen through the production of the annual power used.
---
We had a limited budget and Gartec worked out the very best option and price for us, they ensured we got the correct people involved regarding the design of the hole for the lift to travel through, and we duly placed the order. We had some misgivings about what we ordered as we were concerned about how it would look when it was installed and how obtrusive it would be, indeed we decided to amend the order so the lift had glass sides and wow! How glad we are that we did. The communication was first class all through and the aftercare has been very good.
I examined the market for a suitable lift for our premises, and Gartec had a lift that would fit into our small bar area and would not be too obtrusive, hence making contact and requesting someone visit to look at the site and advise on the best option for us, we are a grade 2 listed building and were having problems getting the planning permission for the lift to be installed where it would serve us best, Gartec made contact and arranged to visit us. Gartec was very professional and most helpful, and much more interested in getting it right for us than any of the other suppliers.
The cricket club is currently being used as a COVID vaccination centre and the lift is essential for those of limited mobility. Hence it was important to get the work done as soon as possible and on a day when the centre wasn't in use.  We're very grateful for the swift response from Gartec, the service engineer was also very competent and helpful.

---

Plymouth Cricket Club
"We turned to Gartec, and their innovative moving floor design. It was an attractive and successful option taking only 6 days to fit. The safety features include a remote lock and a Smart app operation from an iPhone, so parents can ensure no trapped fingers  or 'junior joyriding' – perfect for a family house. We have been impressed with both the product and professional installation, and would certainly consider Gartec again for another Octagon home."

---

Anton Dummer, Octagon Developments
"Both our Architect and Building Manager found Gartec Home professional, organised and proactive, and the installation process went smoothly. All the people my husband and I have dealt with have been helpful, and any queries dealt with quickly. The end result is totally integral to the build and reflects the modern architectural style."

---

Hazel Coomber, Brentwood
"I would like to say that everyone at Gartec has been very helpful. The lift is my lifeline and enables me to live here."

---

Barbara, Stourbridge
"The Gartec Home team were friendly and knowledgeable, they kept me informed and even tidied everything up at the end!"

---

Mary Jones, Abingdon
"Gartec offered a quick turnaround using a high-quality lift solution. It was important to have lifts that would complement the design and quality of the rest of the houses. The Gartec lifts offered this and only required a short installation period carried out by two friendly engineers. I am pleased with the overall look of the lifts installed and they will contribute to the townhouses being desirable to a bigger market. We look forward to working together again."

---

Keith Perfect, Bellwood Homes
Have Your Vision Met With a Gartec Home Lift
Whether you are keen on understanding the intricacies of our designs, witnessing the sleek integration in a demo, or feeling the tangible luxury at one of our showrooms, we are here to guide you where we can.
Browse the home lift range today and find a design that aligns with what you have envisioned for your newest client, and get in touch with us if you need any help along the way or for a personal consultation. Our team are happy to help.