Home Lifts You Can Trust for Safety and Reliability
Installing home lifts on any property comes with the immense responsibility of ensuring full safety and reliability for its users, and for over 25 years, our engineers have specialised in installing residential lifts that adhere to the most rigorous British safety standards.
Safety and Reliability as One
Lifts that do not meet safety standards or break down frequently can lead to injuries, entrapments, and even fatalities. You may trust your own skills, but if a lift accident occurs, your reputation and business will suffer irreparable damage.
Beyond ethical concerns, you also take on substantial legal liability when integrating home lifts. If an unsafe lift you installed or recommended results in an accident, clients can take legal action leading to massive financial penalties. Even one mistake can permanently damage your business and professional standing.
This is why safety and reliability should be non-negotiable when evaluating lift solutions. Working with engineers who properly certify lifts, use proven technology, perform ongoing maintenance, and train users, is the only way to safeguard your reputation. This is where the experienced Gartec team can help.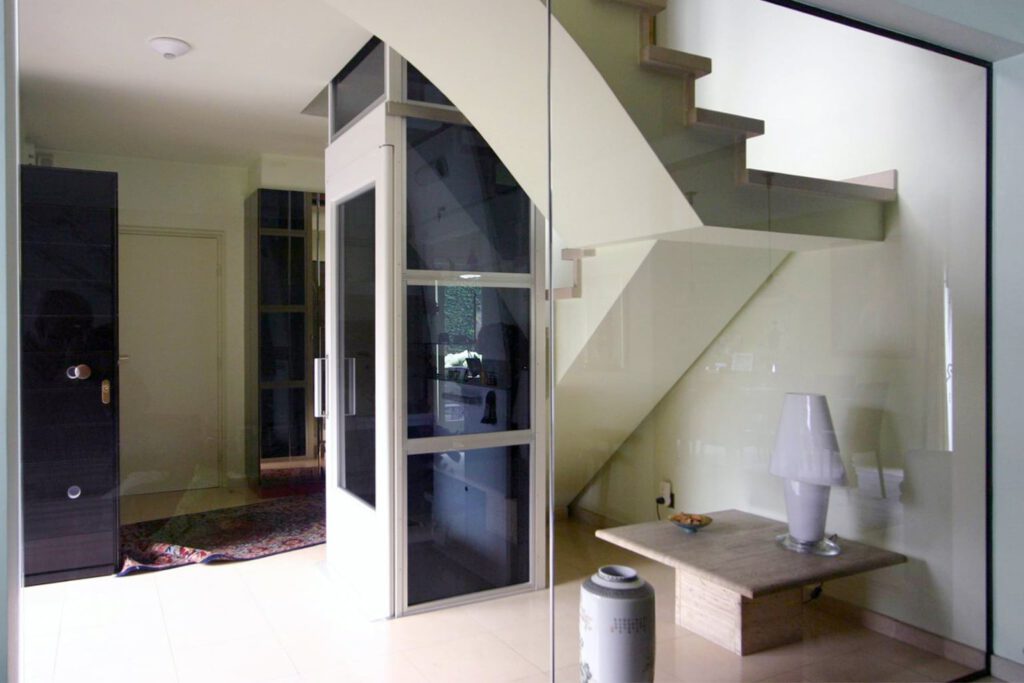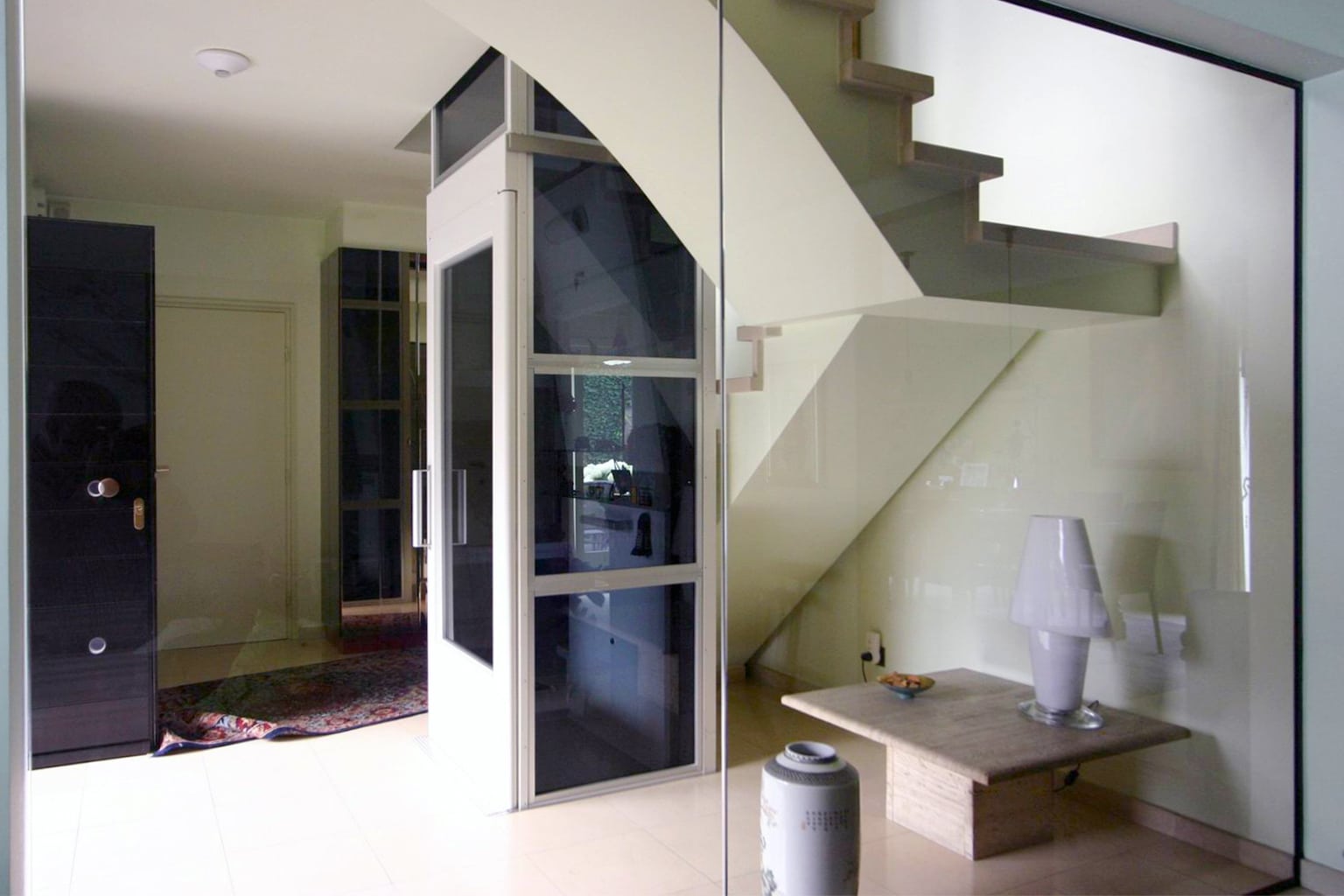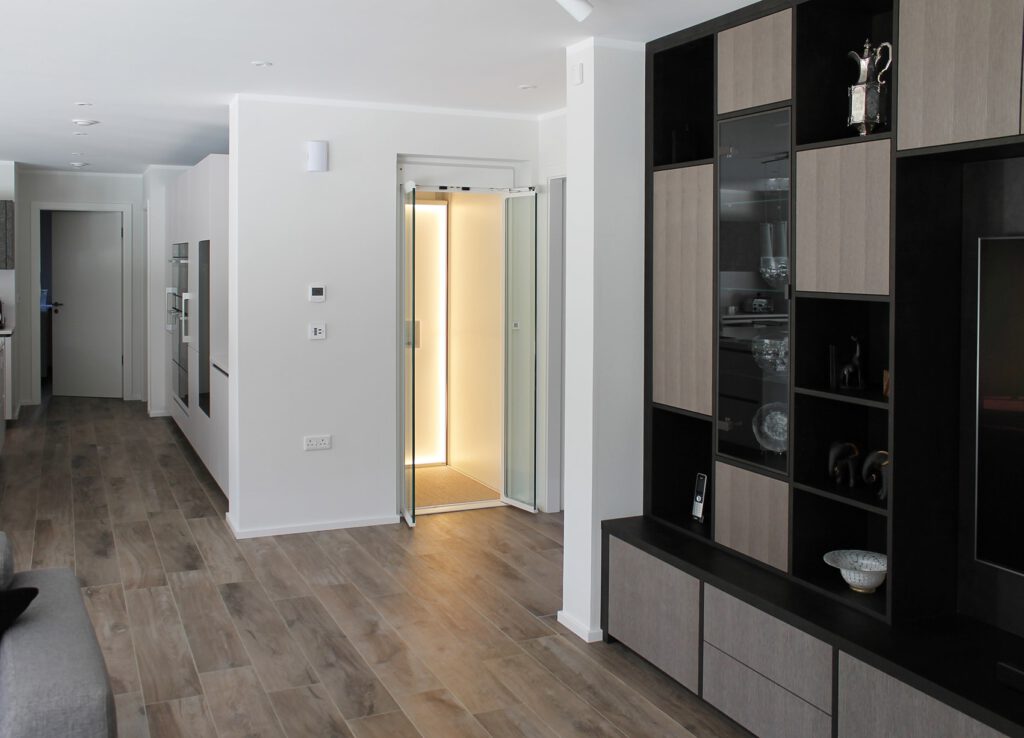 Our Safety-First Approach
Safety is engineered into every step of our design and installation process:
Safety Features Across All Models: Our home lifts come equipped with safety features like emergency stop buttons, alarm systems, battery backups, door obstruction controls, and overload sensors. Safety lighting, grab bars, and seats can also be added.
Proactive Maintenance: After installation, we perform regular examinations and maintenance to identify and prevent potential mechanical or electrical issues. If any safety concerns arise, they are addressed immediately.
Client Education: We provide full training to homeowners on proper lift safety protocols, and this includes key instructions like weight limits, door operation, emergency features, and maintenance needs. Ongoing support is also offered to keep users informed.
Our diligent approach covers all bases, from design and installation to maintenance and user training. Architects and builders can feel fully confident that our home lifts will perform reliably for years, with safety at the forefront.
Speak to our experts today about the right lift solutions for your residential projects.
Our Home Lift Models
We offer a wide range of home lifts, each rigorously designed and tested to meet British safety standards without compromising customisation potential or functionality.
Aritco HomeLift
The Aritco HomeLift prioritises safety while providing a luxurious lift experience. Key safety features include:
Battery backup lowering during power failures
Emergency stop button in car
Alarm system is connected to an autodialer
Door obstruction control
Safety edges around the platform
Despite its compact size, the Aritco HomeLift is certified to carry up to five adults safely. You can also customise the lift with various high-end finishes without worrying about jeopardising safety.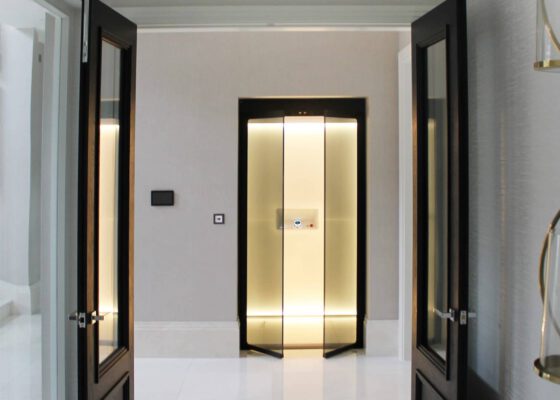 Aritco HomeLift Access
With multiple platform sizes available, the Aritco HomeLift Access offers flexible, safe accessibility. Safety highlights include:
Alarm system with constant two-way communication
Battery power in case of power failure
Locking doors with obstruction sensors
Slip-resistant platform flooring
The HomeLift Access can be customised to suit its user, including the number and placement of access points while remaining fully certified to relevant British standards.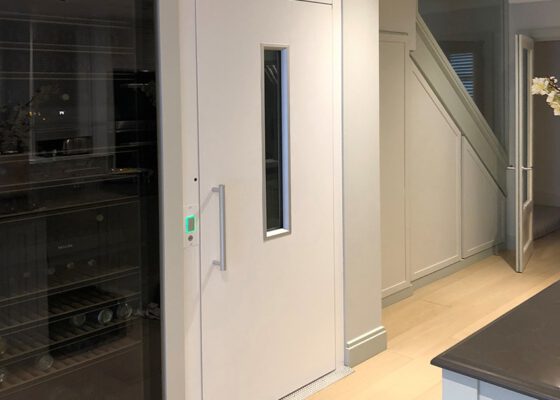 Aritco HomeLift Compact
The compact Aritco HomeLift Compact delivers safety and accessibility even in tight spaces, with the following features:
Safety edge perimeter to avoid injury
Communication system to help
Lockable doors with obstruction control
Only requires a standard electrical outlet
Despite its smaller dimensions, the Compact lift safely carries up to three adults with minimal electricity consumption.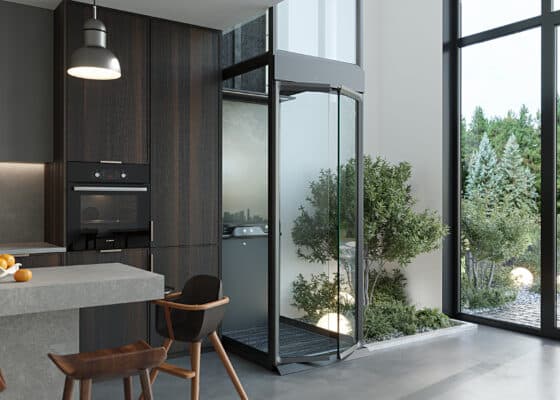 Gartec Home Cabin Lift
With an enclosed cabin design, the Gartec Home Cabin Lift combines full-scale lift safety in a premium lift experience, with safety features including:
Infrared sensors in the doors
Emergency movement units
Two-way communication and controls
Battery-operated emergency lowering
Fully certified cabin enclosure
Customise the Home Cabin Lift, with specialised glass enclosures, while meeting all British standards and maintaining optimal safety.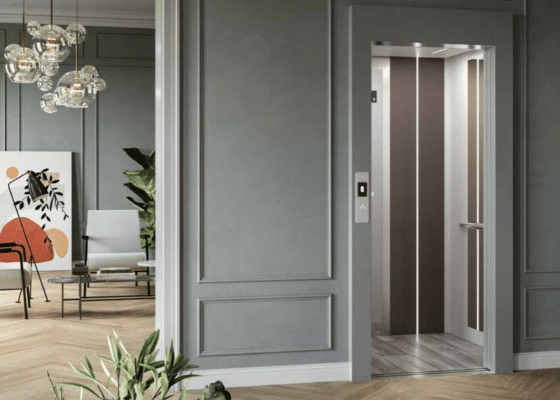 Gartec 3000 Step Lift
No need to compromise outdoor safety and accessibility – the Gartec 3000 Step Lift offers key features like:
Integrated safety edge on the platform
Emergency battery backup
Sensors to detect proximity
Interlocked and sturdy gates
Weatherproof metal construction
Grab rails and non-slip finishes
With only 3 metres of travel, the 3000 Step Lift provides safe outdoor access between levels with minimal electrical power requirements.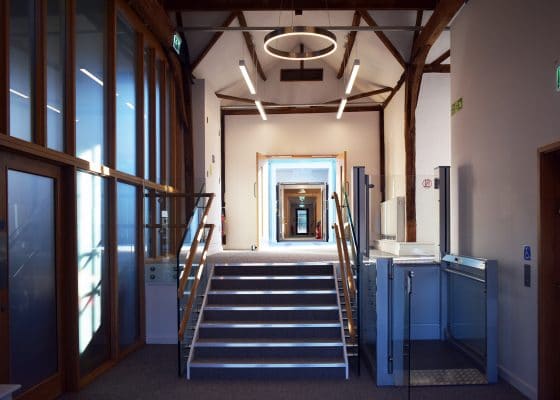 Gartec Platform Stair Lift
The Gartec Platform Stair Lift allows wheelchairs to safely ascend and descend straight staircases:
225 kg weight capacity
Steady speed to maintain safety
Obstruction sensors under the platform
Locking access barriers at landings
Emergency stop buttons at the top and bottom
Non-slip surface and wheelchair ramp
With multiple platform sizes available, the Platform Stair Lift can be customised without affecting the safety and mobility it provides.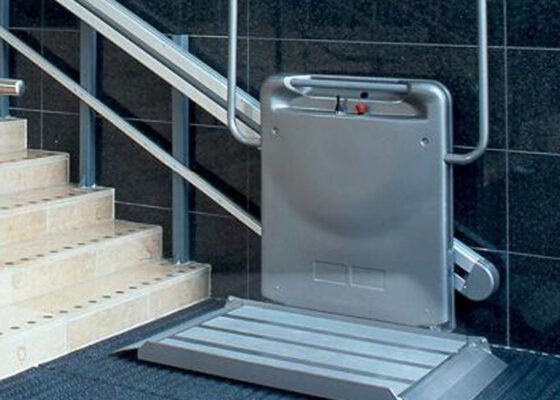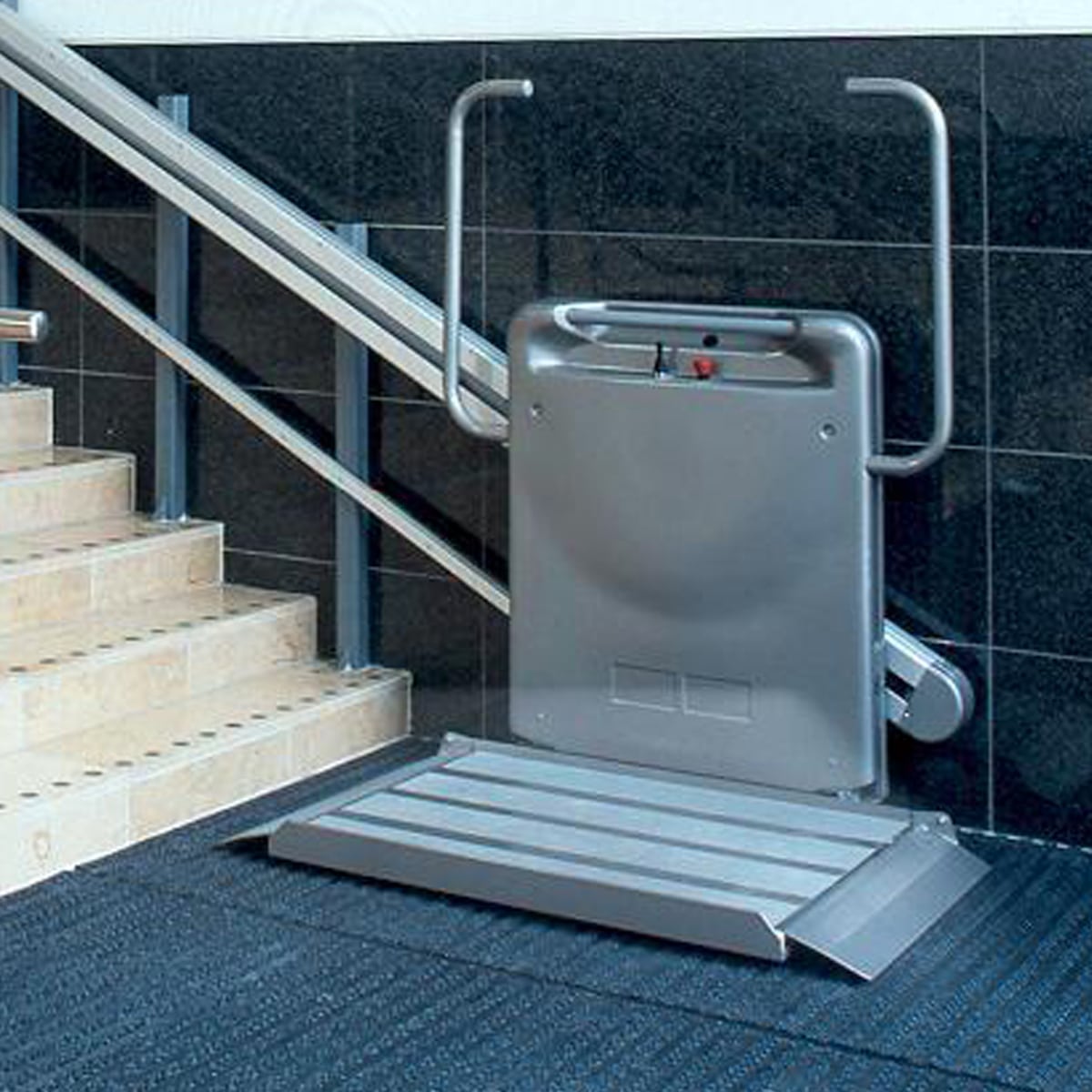 Why Professionals Are Choosing Gartec
Over 25 Years of Experience: We have been integrating lifts nationwide since 1994, and our engineers have been working alongside us ever since, encountering every installation scenario imaginable.
Rigorous Testing and Quality Control: All our home lifts undergo meticulous testing during and after manufacturing. Critical components are also inspected before certified installation, to ensure safety.
Expert Guidance: Our engineers provide consultations, recommendations, training, and support throughout each stage. With Gartec, you are never left to handle lift integration alone.
Seamless Integration: The quick 1–3 day installations we work to fit within existing timelines with minimal disruption, and our small footprint lifts blend fluidly into existing floor plans and interiors.
Nationwide Service: While rooted locally, we service lifts across the entirety of the UK, ensuring consistent safety oversight and maintenance.
A GREENER FUTURE
We are continually working hard to reduce our carbon emissions and use sustainable materials.
---
recycled and recyclable materials
This uses less energy than a standard domestic kettle or hairdryer
of annual power usage and cost compared to a passenger lift in the same environment
An annual reduction of up to
is seen through the production of the annual power used.
---
We had a limited budget and Gartec worked out the very best option and price for us, they ensured we got the correct people involved regarding the design of the hole for the lift to travel through, and we duly placed the order. We had some misgivings about what we ordered as we were concerned about how it would look when it was installed and how obtrusive it would be, indeed we decided to amend the order so the lift had glass sides and wow! How glad we are that we did. The communication was first class all through and the aftercare has been very good.
I examined the market for a suitable lift for our premises, and Gartec had a lift that would fit into our small bar area and would not be too obtrusive, hence making contact and requesting someone visit to look at the site and advise on the best option for us, we are a grade 2 listed building and were having problems getting the planning permission for the lift to be installed where it would serve us best, Gartec made contact and arranged to visit us. Gartec was very professional and most helpful, and much more interested in getting it right for us than any of the other suppliers.
The cricket club is currently being used as a COVID vaccination centre and the lift is essential for those of limited mobility. Hence it was important to get the work done as soon as possible and on a day when the centre wasn't in use.  We're very grateful for the swift response from Gartec, the service engineer was also very competent and helpful.

---

Plymouth Cricket Club
"We turned to Gartec, and their innovative moving floor design. It was an attractive and successful option taking only 6 days to fit. The safety features include a remote lock and a Smart app operation from an iPhone, so parents can ensure no trapped fingers  or 'junior joyriding' – perfect for a family house. We have been impressed with both the product and professional installation, and would certainly consider Gartec again for another Octagon home."

---

Anton Dummer, Octagon Developments
"Both our Architect and Building Manager found Gartec Home professional, organised and proactive, and the installation process went smoothly. All the people my husband and I have dealt with have been helpful, and any queries dealt with quickly. The end result is totally integral to the build and reflects the modern architectural style."

---

Hazel Coomber, Brentwood
"I would like to say that everyone at Gartec has been very helpful. The lift is my lifeline and enables me to live here."

---

Barbara, Stourbridge
"The Gartec Home team were friendly and knowledgeable, they kept me informed and even tidied everything up at the end!"

---

Mary Jones, Abingdon
"Gartec offered a quick turnaround using a high-quality lift solution. It was important to have lifts that would complement the design and quality of the rest of the houses. The Gartec lifts offered this and only required a short installation period carried out by two friendly engineers. I am pleased with the overall look of the lifts installed and they will contribute to the townhouses being desirable to a bigger market. We look forward to working together again."

---

Keith Perfect, Bellwood Homes
Ensure Safety and Reliability With Gartec
Safety and reliability are not up for compromise when integrating home lifts, and our decades of experience in engineering and installing lifts in Britain make us an ideal partner for professionals.
Contact us today to learn more about our full range of customisable home lifts, engineered to prioritise user safety without fail. Or request a consultation with our engineers to find the perfect lifting solution for your next residential project.