When you are considering the installation of a new commercial or goods lift, it is essential to make sure you understand what is required of you in terms of building regulations and other key requirements. There is a lot of information on the internet regarding certain laws and requirements, but most do not apply to the UK. 
So, to help you make sense of everything and to help you make sure your project is up to code, we have put together a guide on all vital considerations.
Building Regulations Put Simply
Building regulations in the UK are set standards that ensure a building is safe to enter and machinery, such as a passenger lift, is safe to use. There are also specific subsections that apply to people with disabilities, which are vital in guaranteeing that said buildings are also accessible to everyone, no matter how physically able they are.
At Gartec we comply with all of these regulations and requirements for every project, and our team can provide information if you have any concerns.
What Are the Building Regulations and Lift Requirements in the UK?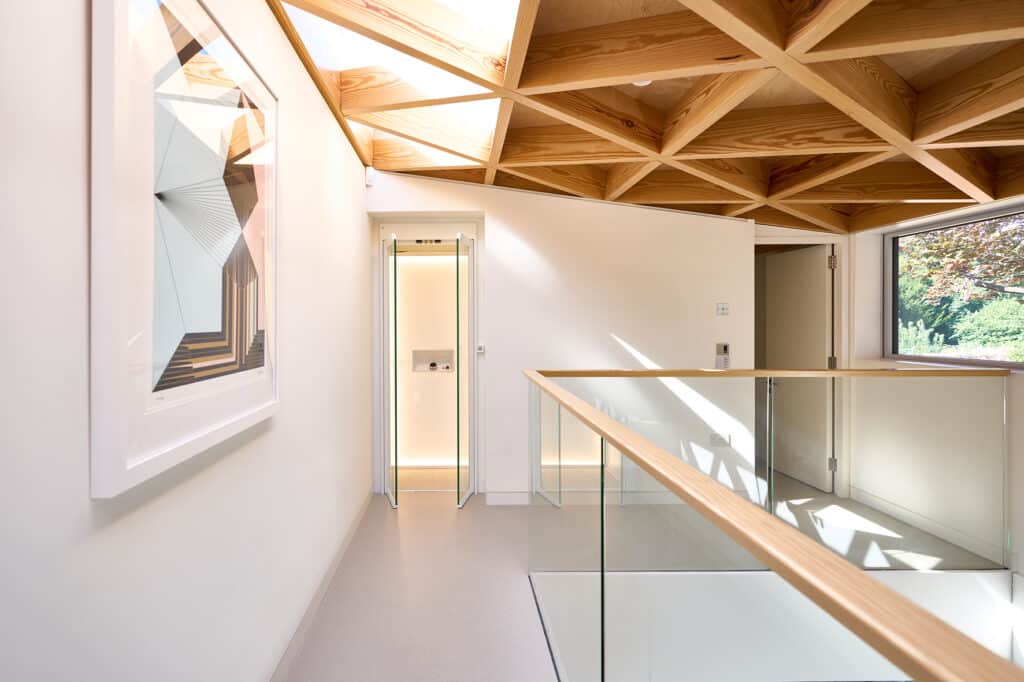 When checking for correct compliance, there are several points of information to consider. One of the most important is the Building Regulations Approved Document M (also known as Part M).
This resource gives crucial guidance on providing access to all persons. Part B of the document offers information on lift fire ratings and more guidance on firefighting and evacuation elevators.
The Equality Act 2010
There are times when the layout of a building puts certain people with disabilities that impair their mobility at a disadvantage. The Equality Act 2010 clearly states that any disadvantage of the sort should be, by law, solved with additional measures – this is when a passenger lift may be considered for a building. A lift provides fast mobility to all people, with or without a disability, and depending on the size of your premises should be enough to fulfil the terms of the act.
Design Guidelines
In tandem with the Equality Act 2010, design guidelines urge commercial property owners to incorporate inclusivity into their lift installation plans. Multi-storey buildings should have one lift as a minimum, and the model should be accessible in size for wheelchair users. Other ways to ensure your new lift is accessible, and that it meets British standards and building regulations, are to make sure the platform lift is:
Clearly visible in an unobstructed location
Of sufficient size for multiple passengers or wheelchair users
Installed with enough space around the entryway for clear entrance and exit
Accurately engineered for smooth entry and exit on all landings
Fitted with easy-to-use controls that are accessible
Equipped with audio support and visual guidance
Well lit on all floors for optimal safety
Considerations for Platform Lifts in the UK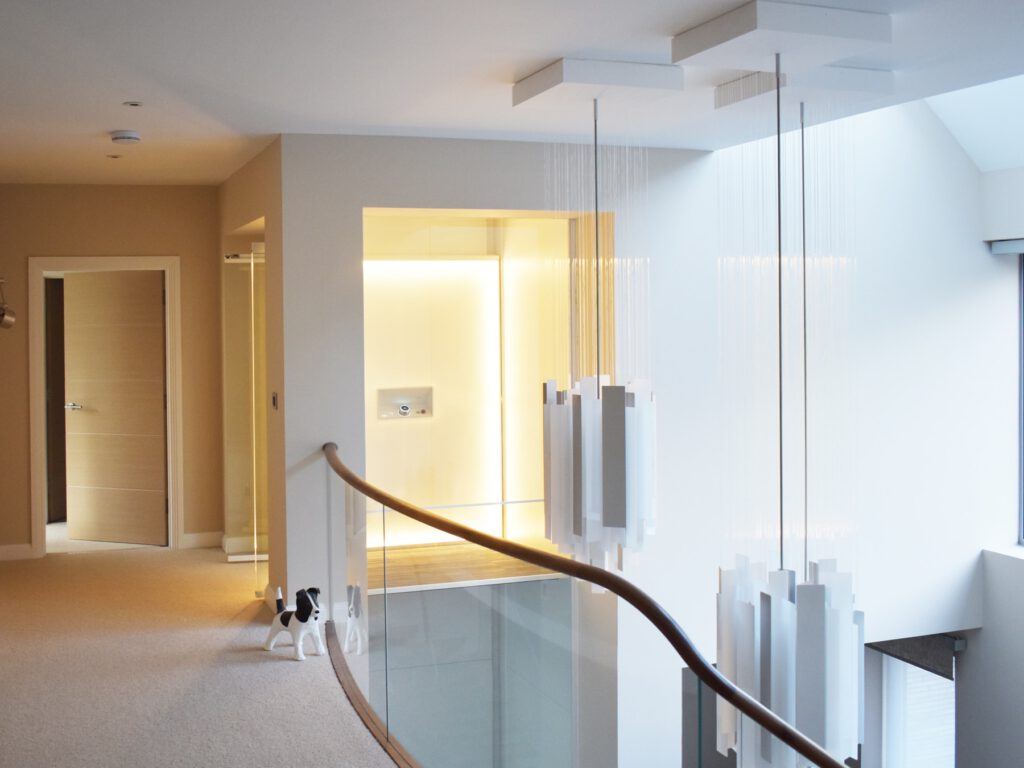 There are many building regulations and requirements for lifts, but each varies in importance depending on the location and purpose of your platform lift installation. Below we have put together a list of the most important. It is stated that your platform lift should:
Ideally have a platform size of at least 1480 x 1100
Be fitted with adequate lighting to minimise reflective distractions
Have space of at least 1500 x 1500 (or a minimum width of 900mm) outside all entrances and exits
Have its landing call buttons placed at a distance of between 900 mm and 1100 mm from ground level, making sure they are accessible to wheelchair users, and raised for ease-of-use and understanding
Preferably have visual contrast between all control buttons and panel surrounds
Contain slip-resistant flooring and not be made of a dark colour
Provide a handrail on one or more internal walls, placed so as not to obstruct landing call buttons or mirrors
You can read more here if you would like access to the full list of building regulations and requirements.
---
Rely on Your Lift Provider for Building Regulations Support
Commercial and domestic properties both have a legal obligation to adhere to specific building regulations and requirements when installing new passenger or goods lifts on their premises.
Our team members at Gartec are very knowledgeable and can answer any queries on these regulations and requirements, and our structural engineers have decades of experience fitting lifts that comply with all required building regulations and lift requirements.