A DDA-compliant lift is a lift installed according to the Disability Discrimination Act 1995 in the UK, which outlines legislative powers for the government to enforce equal access to a member of the public who might require the use of public transport, public buildings and a variety of commercial and industrial spaces.
Disabled access has improved and evolved since the passing of the act in the UK, so the DDA is no longer used. The Act was repealed and replaced by the Equality Act 2010, so there are slightly different rules now. Despite this, people often still say 'DDA lift requirements', or similar phrases.
In terms of lifts, the Equality Act 2010 seeks to provide equal opportunities for all sorts of public, societal and business organisations in the UK, such as the following:
Education: This includes, schools, further and higher education, general qualifications bodies (like accountancy or other forms of study) or any miscellaneous places of study.
Employment: This includes the physical premises of any place of work, as well as the equality of a company's pensions schemes and the terms of employment too.
Property: Building owners and management of many kinds of property have a legal duty to provide a set level of access, such as ramps or lift cars for wheelchair users.
Transport: Moving from floor level to a bus, train or vehicle can be a challenge, as can navigating airports, rail stations or other infrastructure, so they are covered by the Act.
Associations: A general term, but the Equality Act 2010 has specific cover for many clubs, associations, societies, sports teams and many other institutions in the UK.
These are all pretty standard areas to find a lift, which might be a special step lift on public transport, a wheelchair lift outside a shopping mall and passenger lifts in hotels, hospitals and many other spaces.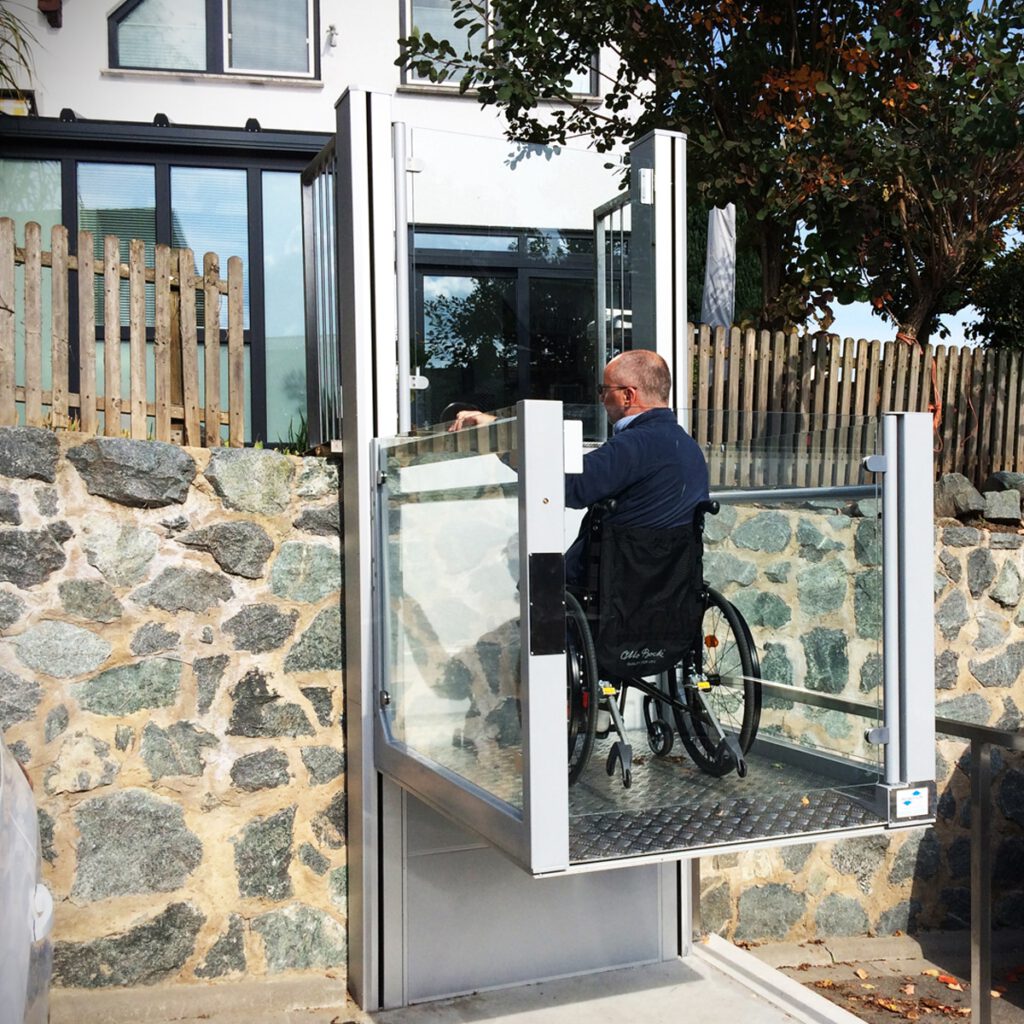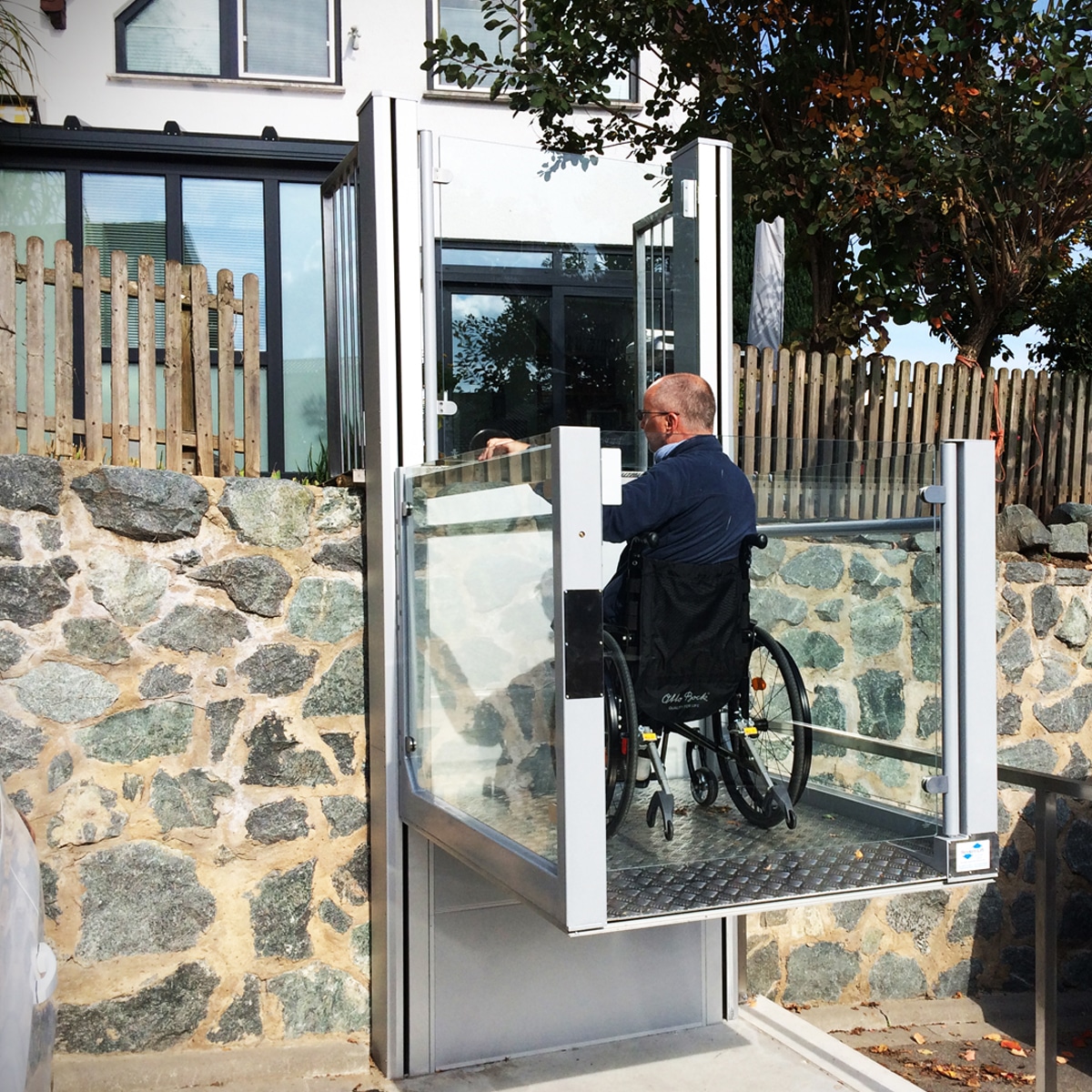 Provisions on lift designs and other accessibility equipment include the following:
Lift doors: A key consideration for accessibility, which means that people living with disabilities, whether they are wheelchair users or not, require wider doorways at a minimum of 800 mm – this applies to lift doors but many other types of doorways too.
Push buttons: There are size limitations for buttons in a passenger lift, stair lift and other accessibility equipment. People with difficulty moving their hands need a larger button, and there are also height requirements so wheelchair users can reach them.
Handrails: A handrail in a lift is there to provide vital support for people who need to balance, which is very important when a lift is moving. Hand or grab rails also have a minimum height requirement, which is similar to the requirement for buttons.
Platform sizes: While a stair or step lift will have a platform a little bigger than the size of a wheelchair, passenger lifts require room to turn and manoeuvre comfortably. As a result, there are specific platform sizes needed for different types of lifts.
Lighting: Lift lighting is for the safety of all lift users. The minimum illumination is 100 lux. There are different standards for emergency lighting, which can be as low as 5 lux, and any lift machine room will require a massive 200 lux for safe visibility.
Entry and exit space: If a wheelchair user, for example, struggles to enter or exit a lift, such as if it is at an awkward angle, accessibility is reduced. As a result, one of the core requirements for a lift is providing entry and exit points that have enough room.
Wall colours: The doors of a lift system need to be distinguishable for people who are using the lift. This means that the walls and their surroundings need to be a different colour, texture or tone than a door. This is why doors are often made of metal instead.
Emergency systems: We have all seen that little voice box in a lift and these are legal requirements according to the legislation. Emergency communication systems are the minimum and other systems, like battery backups, can be used as well.
Level entry: The entrance to a lift must be level, so there is no need for a person to step over a verge or other obstacle. In some cases, where level access is impossible, a ramp can be fitted instead – but a flush, even and level surface is preferable.
Landing indicators: A crucial lift requirement for sightless or partially-sighted people, landing indicators tell a person what level they are on. Announcements on a speaker can include whether they are going up or down, as well as the floors the lift arrives on.
Mirrors: Rear-mounted mirrors provide a wheelchair user with better visibility and an easier way to move around in a confined space. This is an especially important safety and accessibility requirement for smaller lifts.
Modern buildings need to take account of these requirements as set in the building regulations part M. However, any existing, historic or period buildings are not exempt from the legislation if it is a public space. As a result, lift refurbishment will be necessary for any non-compliant lifts.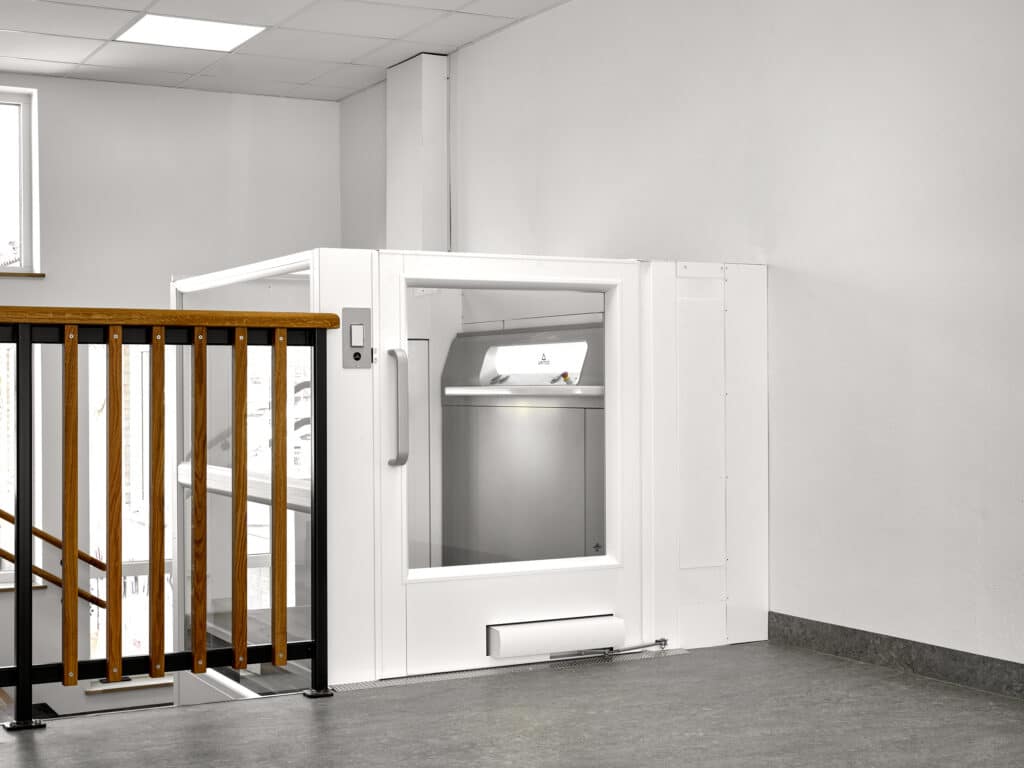 Why Do People Still Say 'DDA-Compliant Lift'?
It is probably a simple force of habit. The DDA was active for 15 years and was a huge topic of discussion for many years prior, as previous equality legislation such as the Race Relations Act 1976, Sex Discrimination Act 1975 and the Disabled Persons (Employment) Act 1944, were much older and considered antiquated to modern needs and attitudes on equality.
From a structural or engineering point of view, the early 1990s was a boom period for the UK. Vast regeneration projects in cities like Manchester and London (notably London's Docklands development) were constructed and took heed of many of the DDA's requirements. So, project managers, developers and planners may have stuck with the term beyond the act's repeal.
---
How to Install DDA (Equality Act) Compliant Lifts
To make sure your lift systems are fully-compliant with the legislation of the Equality Act 2010 you need to find a reliable installer with experience in delivering high-quality lifts. We provide many lift installations for domestic and commercial clients in the UK, which take into account all of the Equality Act's requirements. Our ability to do this is built on 25 years of experience.
We hope you better understand what goes into making a lift DDA-compliant. If you have any concerns about your own lift installation meeting the legal requirements for accessibility, you can take advantage of our award-winning team to make sure everything is as it should be. Whether you need a new lift or a lift modernisation, feel free to get in touch to find out more.