Wheelchair Lifts – Enhancing Options for Accessibility with Gartec
Many people who are resigned to their wheelchair end up being forced to downsize houses and move homes because they simply cannot access the other floors of their homes. Here at Gartec, we have domestic lifts for wheelchairs that are designed to overcome that problem and make your home accessible to you once again.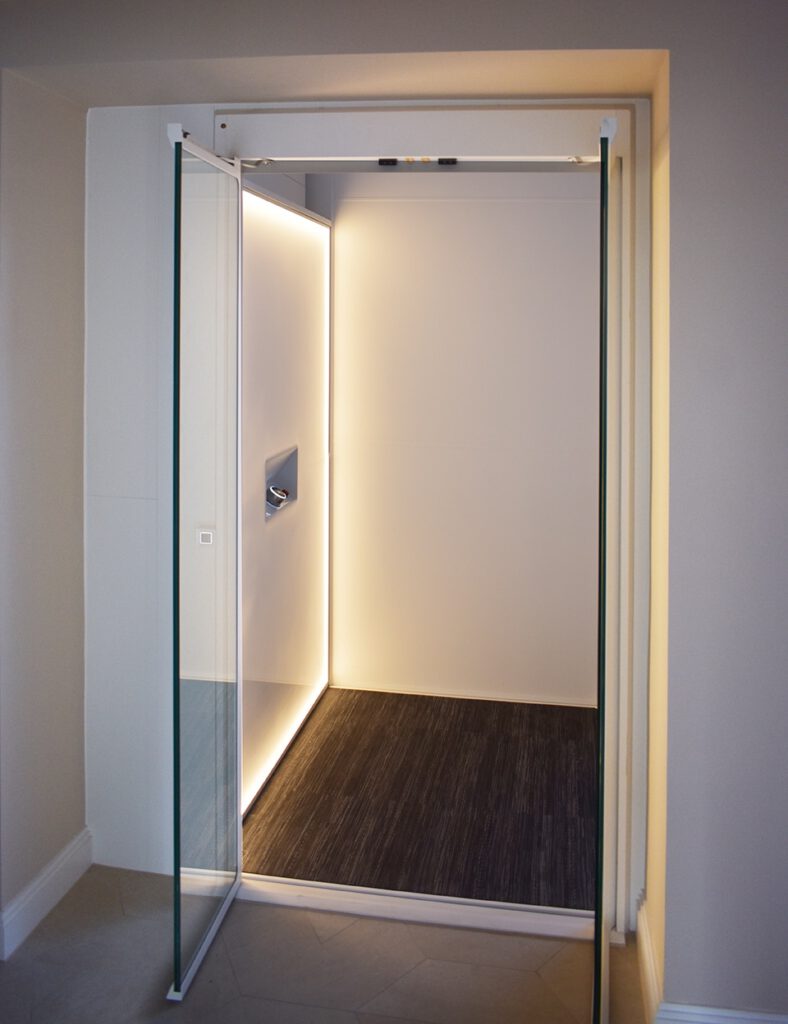 Gartec Wheelchair Home Lifts
Our sleek and compact range of high-quality wheelchair stairlifts and wheelchair platform lifts for your home is designed to provide the ideal access solution to access your home with ease. They come equipped with a simple to use and operate a system that the wheelchair user can access with ease.
The Gartec home range of wheelchair lifts is suitable for both straight and curved staircases. They can be simply wall mounted or stanchion mounted, or even a combination of both which will enable fixing no matter the restrictions of space within your home. Our wheelchair lifts can be used internally and externally, with the installation of the complete unit taking as little as one day. 
Have you been looking for an elegant solution to make your home more accessible without the need to break the bank? When you choose a Gartec wheelchair lift for home use, we can help to improve your quality of life so that you can get around easier than ever before. 
To discuss the installation of a sleek and compact wheelchair access lift, get in touch with Gartec today. 
The Gartec Wheelchair Home Lift Range
Below, you'll find our sleek range of wheelchair lifts. Some of the models we have on offer are designed with compactness in mind in order to minimise space consumption, and others are larger self-contained structures. 
With Gartec residential applications of wheelchair lifts, you'll find that they can be installed quicker and more efficiently than you may think. Our expert lift engineers at Gartec can complete the installation of your wheelchair lift in as little as one day, with little to no building work required. This helps to keep projects that are normally seen as hugely expensive and disruptive undertakings as cost-effective and minimally time-consuming to complete as possible. 
Every wheelchair lift in our range of bespoke home lifts utilises the latest technology to ensure the safety, reliability, and comfort you need from your new wheelchair lift.
Our range of wheelchair lifts include: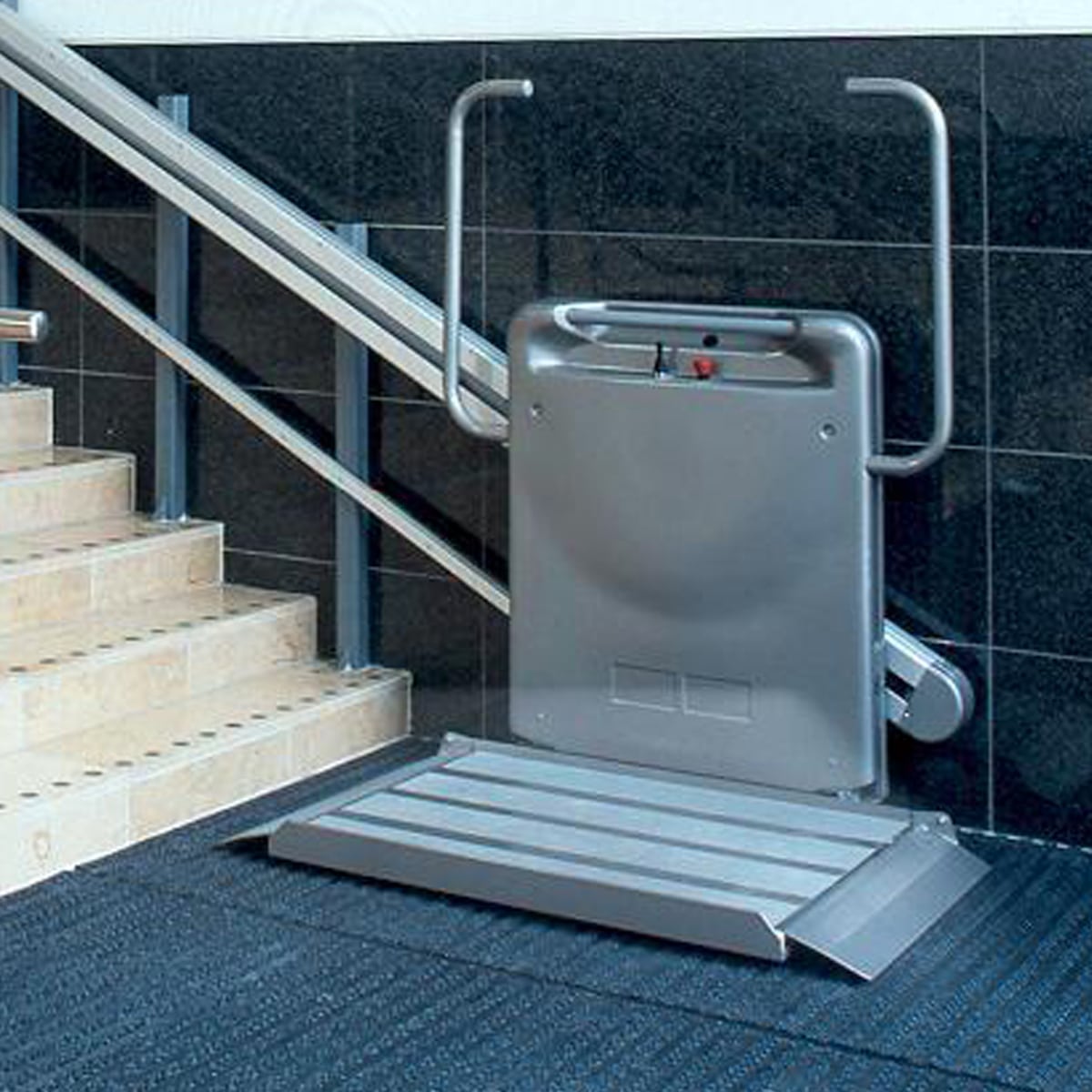 Gartec Platform Step Lift
The most popular choice of vertical wheelchair platform lift for wheelchair users, the versatile, economical, and compact platform wheelchair lifts for home use is similar in style to a normal stairlift, however, it uses a platform to provide accessibility and comfort to wheelchair users rather than a seat.
Features of Gartec platform step lifts include: 
Straight stairways for wheelchairs

3 platform sizes

225kg load rating (wheelchair user)

Indoor and outdoor

User or attendant controlled

Motorised unfolding for easy access
When using this lift, the wheelchair user simply rolls onto the platform. Then, the safety bars lower, and a constant pressure joystick controls movement along the staircase.
Benefits of the Gartec platform step lift include: 
Built and installed in as little as one day

A range of in-built enhanced safety features, including safety sensors, barrier arms and ramps

Cost-efficient maintenance and operational costs

Ideal for small spaces and low level for changes

Reliable and durable
Gartec 3000 Step Lift
When you choose the Gartec 3000 step lift, you'll have a compact lift with a rise of 3 metres which is the perfect alternative to a ramp where space is limited. The 3-metre travel distance enabled by this model of wheelchair lift helps you to efficiently travel between levels and is also available in a wide range of platform sizes and material finishes in order to suit your home. 
Features of the Gartec 3000 step lift include:

Travel from 600mm – 3000mm

Illuminated constant pressure controls

Remote call station

Internal wheelchair lifts have a pit option

No need for an enclosure or support tower
For efficient independent access to your home, internally or externally, the Gartec 3000 step lift is the ideal model of wheelchair lift for your needs.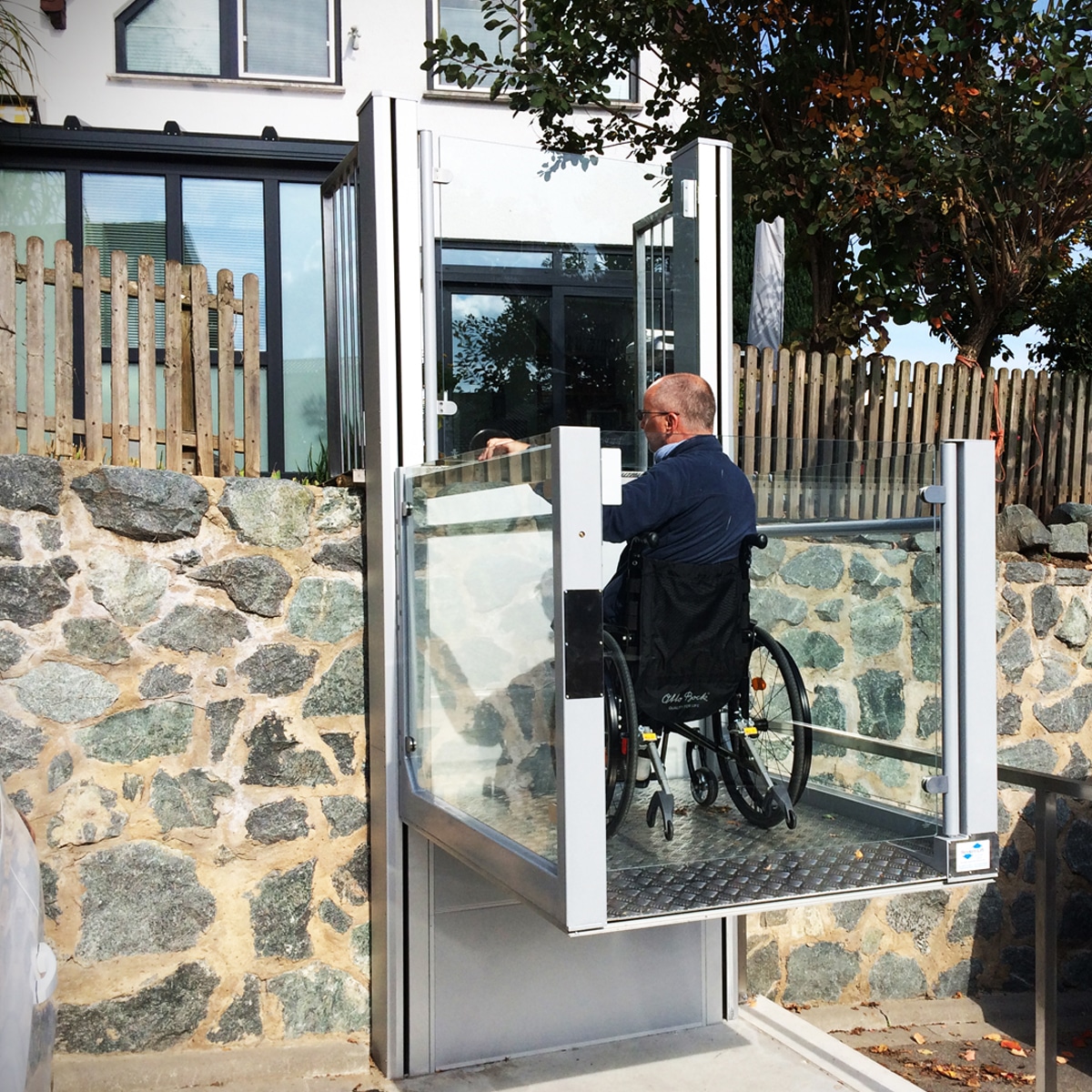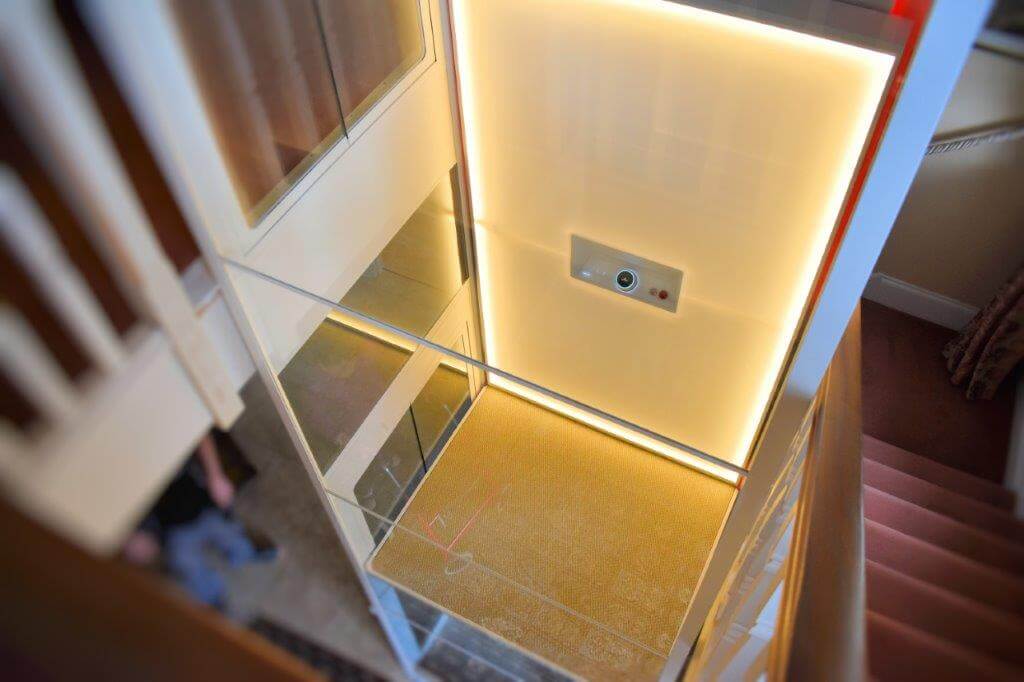 Gartec Homelift Access
The new and improved Gartec HomeLift Access has been developed from our highly popular 6000 model. The Homelift Access is one of the most flexible lift models available on the market today. This model of lift is slightly larger in scope compared to our 4000 model, and can act as a passenger lift accommodating up to 6 people without wheelchairs at a time. 
Features of the Gartec Homelift Access include:
Multiple lift sizes

Shaft enclosure supplied with lift

Glazed or solid shaft panels

Doors on up to 3 different sides

Single or double glass, half-height gate or fire-rated doors available

Safety edges around the platform

50mm pit or ramp

Integral electrical cabinet
This lift has 8 platform sizes and takes up to 500kg, making this the ideal model of lift for bariatric and electric wheelchair use, as well as travel with a carer. This particular lift can have doors on 3 sides and is available with up to 6 stops (13m).
Main benefits include: 
Optimal design and size with a wide range of finishes

Made using up to 95% recyclable materials

Energy efficient (low power usage)

Patented screw/nut technology

Low maintenance and operating costs

Minimal building work & quick installation

Self-contained unit (no separate machine room)
Need Better Accessibility at Home? Try Gartec Wheelchair Home Lifts
We know that accessibility is of utmost importance for you, especially at home. When you choose Gartec's selection of compact, sleek, and comfortable wheelchair home lifts, our experts can ensure the installation of your brand new lift in as little as one day, typically requiring minimal to no building work during its installation. 
Our expert lift engineers have been in the business of installing and maintaining wheelchair lifts, home lifts, and commercial goods lifts across the UK for over 25 years. This means that they have years of experience in the installation and maintenance of high-quality, lifelong, accessibility solutions in homes throughout the UK. 
Need proof of what we can do for you? Why not check out our case studies? 
For a high-quality, lifelong solution to accessibility from top of the range wheelchair lift manufacturers, get in touch with Gartec today.