ISO 9001 stands as an independent, internationally recognised business improvement framework with a focus on Quality Management Systems (QMS). The systems within this ISO family are specifically designed to help organisations to identify where they might be falling short and supply them with the tools needed to rectify their management standards.
What Is ISO 9001 and What Does It Do?
With criteria decided by several international bodies, ISO 9001 holds one of the world's leading quality management initiatives, available to organisations of any size. The use of ISO 9001 ensures that all customers receive consistent and high-quality services or products.
Did you know over one million organisations across the world are ISO 9001 certified?
What Is a Quality Management System?
A Quality Management System (or 'QMS') is a framework of standards which help an organisation hone various aspects of their business to achieve a certain level of quality. This level is set for each area, including project planning, internal processes, the manufacturing of goods, the retrieval and use of resources, and how information is documented.
The requirements ISO 9001 lays out are generic enough to be applied to just about any industry.
How Is ISO 9001 Certification Achieved?
Several factors are audited to determine whether an organisation complies with ISO 9001 standards. These include:
Documentation related to QMS, as well as a plan to implement processes.
Monitoring the use of resources, including HR and the overall workplace culture.
Carrying out QMS audits and other internal preventative activities.
The production of products, from design to installation.
Full participation of higher management.
Does Certification Cost Anything?
ISO certification is priced fairly in line with the level of standards it supplies, and can be purchased directly through the International Organisation for Standardisation. There is also minimal paperwork required during the process, with only certain documentation needed. Though the process is flexible enough to work around the individual.
The Benefits of Implementing ISO 9001
The reliable quality assurance that ISO 9001 provides also comes with a whole host of other benefits for the participating organisation. These include:
Streamlined operations and supply chain management
An upgrade to the resilience of the business
Demonstration of admirable corporate governance
Aid regular customer satisfaction
An adaptable and ever-improving system
Immense cost savings
In order to deliver these benefits and more, the checklist of requirements that ISO 9001 works against are structured around seven key principles. This allows the standard to cover the most ground within any given industry, and provide one framework that can be utilised by each.
The seven principles of ISO 9001 are:
Customer focus
Leadership
Engagement of people
Process approach
Continual improvement
Evidence-based decision-making
Relationship management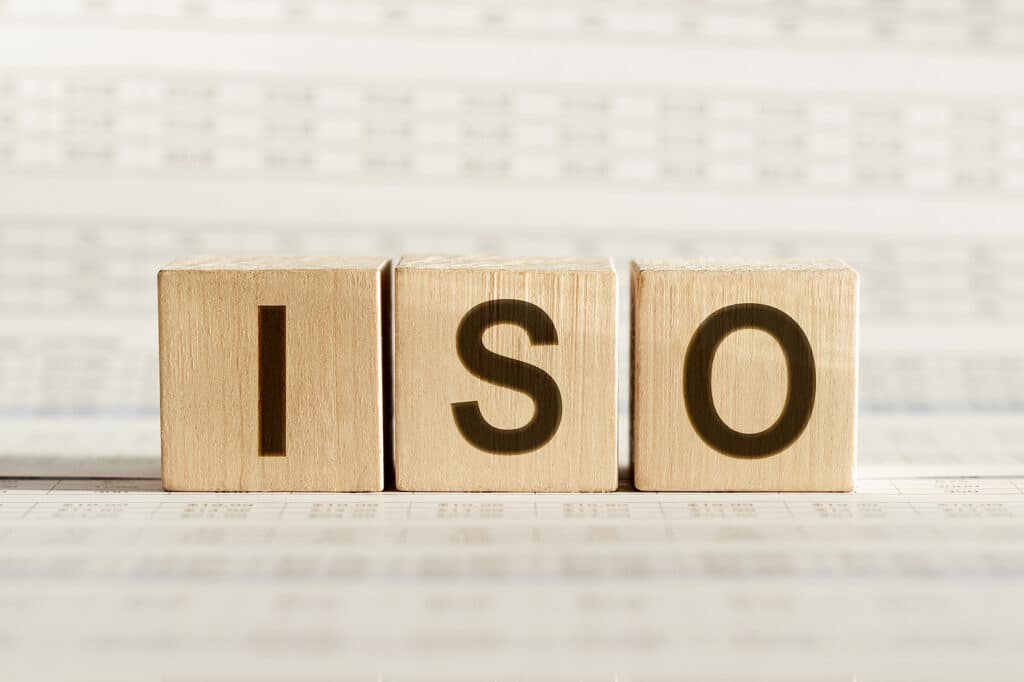 The International Organisation for Standardisation
Also known as ISO, this internationally recognised body is made up of over 160 other standardisation bodies, and with their support ISO are able to rely on the knowledge that they provide to create a checklist of standards within each family.
As of 2018, ISO had published over 22,000 International Standards, each covering a different industry, from technology and manufacturing to health and safety.
Does Gartec Meet ISO Standards?
We are partnered with the British Standards Institute (BS1) which has commended our systems of management and manufacturing and their accordance with international standards.
It has always been of utmost importance to us that the services we provide and the lifts we manufacture and install across the country are certified by accredited bodies. We also work hard to upgrade how we conduct business regularly, from the way we engineer our passenger and goods lifts, to finding more sustainable avenues within our supply chain.
We want our customers to trust who we are and what we do, and this dedication to quality has been recognised by several ISO families, including:
ISO 9001 Certified – for our careful quality management that covers all aspects of our business, from customer service to each and every lift we design and distribute.
ISO 45001 Certified – for keeping high standards of occupational health and safety, in how we operate within the business and in peoples' homes.
ISO 14001 Certified – for our efforts towards keeping our environmental impact and carbon footprint low, especially in our sourcing and manufacturing process.