On average, between 5 and 10% of a building's energy is consumed by its lifts, and when residential and commercial property owners do not choose energy-efficient models, that number only increases. This contribution to worldwide carbon emissions should not be ignored.
It is vital that the buildings we construct and the lifts we install within them work alongside the growing urgency of our climate crisis, and do what they can to reduce its pending impact.
But how much energy does a standard lift consume? And are there ways to reduce its drain on power and, in turn, the environment? In this article, we will explore what makes a lift truly energy-efficient and how our range fits into the eco-friendly mix.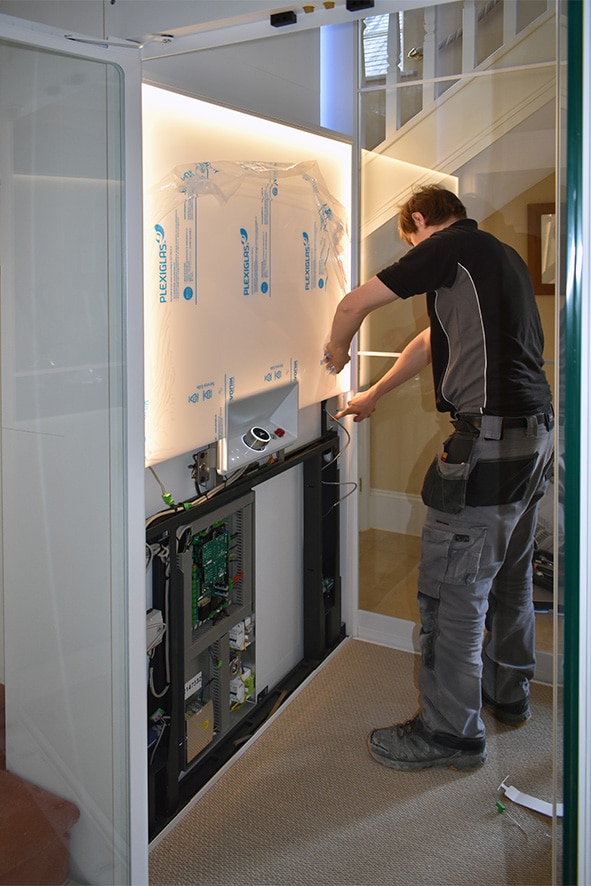 How Much Energy Does a Regular Lift Consume?
Standard passenger and goods lifts, next to boilers, are some of the largest consumers of energy in a property, especially when said appliances are not environmentally optimised.
The amount of energy one lift consumes will depend on a few different factors, for example, how heavy the passengers or goods travelling are, how many stops will need to be made, and how many lift movements will be required each day.
A study undertaken by Cambridge University found that a fifteen-second hydraulic lift journey uses as much power as a 60W bulb when lit for an hour. A similar observation was made by Leo Hickman, editor and director of Carbon Brief, who found that the average workplace platform lift produces between 0.3 and 0.6 kg of carbon dioxide per day. This means that each person, who may work up to two hundred days in a year, will carry with them a weight of 60 to 120 kg of CO2 themselves.
Thankfully, with each year that goes by, our industry develops new and improved lift technology to tackle energy efficiency on a grand scale, honing in our approach to engineering and producing lifts that can meet the needs of a property owner whilst having the least amount of impact on their annual energy bill and, more importantly, the environment.
How to Reduce Lift Energy Consumption
Lifts are a luxury to some but a vital resource to others, and as a major necessity that improves a building's overall accessibility, they in turn welcome a better, more inclusive way of life into established societies.
It is therefore understandable that most lifts are a non-negotiable option for most multi-storey buildings, and such a necessity needs to be built consciously. Lifts are highly powered machines, designed to carry heavy loads, 24/7 – this inevitably means high energy consumption.
Fortunately, with just a few conscious alterations and considerations, overall energy consumption can be greatly reduced across a single property or an entire community.
Choose LED Lighting
Proper lighting is vital in all lifts, even those located on the outside of a building with plenty of natural light. Overhead lights and backlit buttons are important for safety, as well as visual and spatial accessibility.
Halogen, fluorescent tubes, and incandescent bulbs are popular choices for lifts today, but all of them come with a hefty energy consumption rate. LED lights not only last longer than the former options, but also require 75% less energy to run.
Utilise Standby Modes
Most lifts are never turned off, aside from when maintenance is required. This means that the average model will use between 0.8 and 2 KW just to remain on standby. This small leak of energy will quickly add up if left unchecked.
Models with a standby mode are programmed to consume less energy when demand ebbs, such as at night. This ensures the machine does not waste unnecessary energy when not in use.
Other Energy-Saving Methods
Choosing more efficient bulbs and internal programming can vastly reduce the amount of energy a lift consumes in its lifetime, but there is no shortage of other ways to bring that down even more. Alternative options include the incorporation of gearless machinery, automatic lubricators, and regenerative drives which circle energy back into the building's network – all of which will greatly improve your overall energy rating.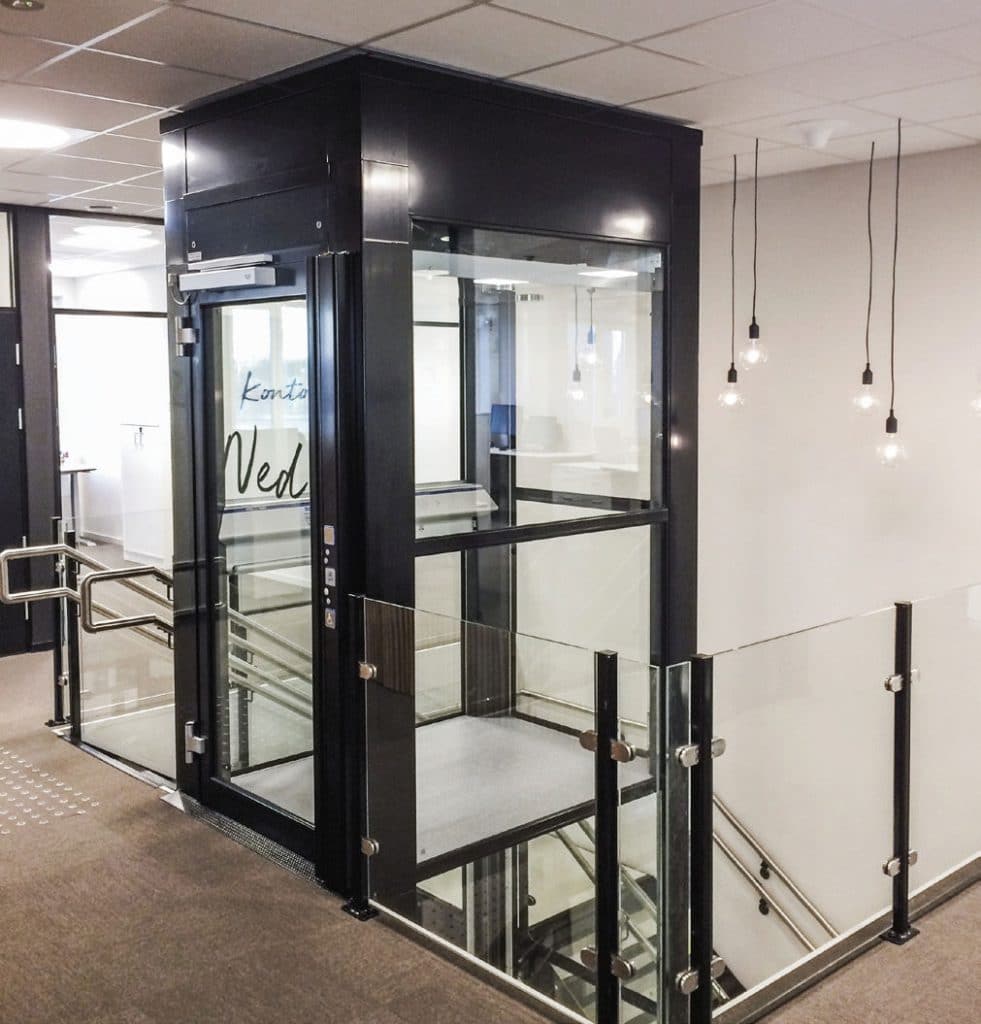 BREEAM Ratings Explained
Put simply, BREEAM (or 'Building Research Establishment Environmental Assessment Method') is a rating system which assesses and officially classifies the environmental impact of a project.
BREEAM ratings are usually applied to large-scale construction projects, assessing plans on various aspects from water consumption to the amount of energy and emissions estimated. Each of the nine categories is then rigorously tested and the final rating is given.
Our Range of Energy-Efficient Lifts
If you are interested in a new lift, either for residential or commercial purposes, and you are concerned about the impact one will have on the environment, look no further than our extensive and sustainable range.
Every lift we supply has not only been made with sustainable materials but has also been expertly engineered to be as energy-efficient as possible. Lower your power consumption and your carbon footprint with Gartec.