THE CHALLENGE
Nestled in a quiet mews in central London, renovations have come to an end at a beautiful newly designed property. From the upper outdoor atrium area to the stunning railway sleeper stairway the house spans over 3 floors. Designed to be a 'forever home' the owners felt a lift would achieve this, also adding value to the property.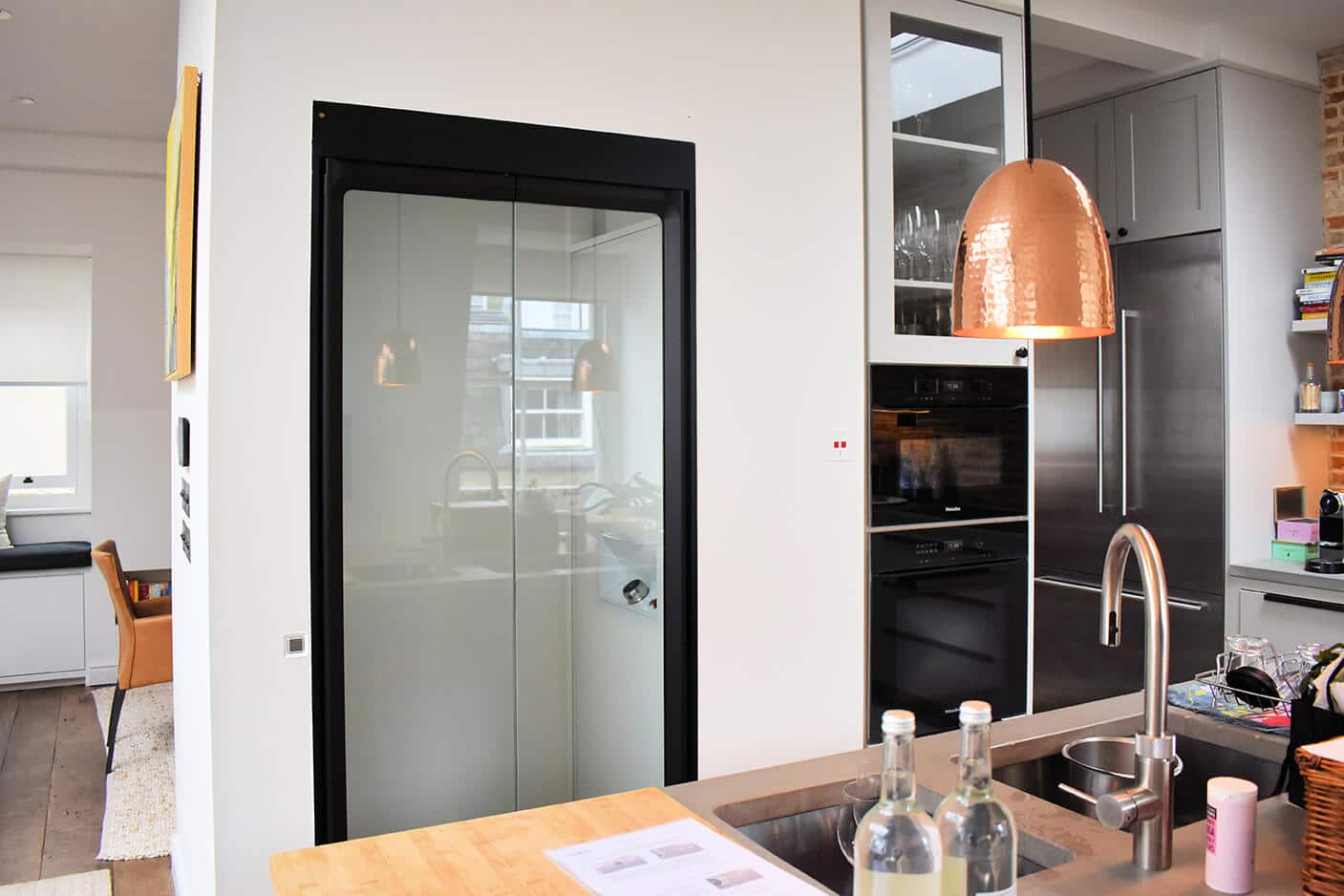 THE LIFT
The Gartec team helped the owners find the perfect space within their home running from the basement to the middle hallway, to the upper kitchen space. One of the reasons for selecting a Gartec Lift was the selection of different options, dimensions, and finishes. Design was paramount within this project and the home lift needed to match the stunning design within this home, therefor the HomeLift was an obvious choice. The HomeLift is a popular choice for homeowners, with its modern aesthetic, smart features (including our smart HomeLift app that allows you to change lighting from your smart device), and numerous door configurations. The option to future proof with the smart lift technology gave the owners a modern solution they required.
New to lift products, the owners initially had concerns regarding the lift if a power-cut arose. The Gartec team went through the process of battery back-up and emergency procedures and included a full handover, so the Homeowners felt fully confident before use. Other safety features include a SmartSafety system, enabling smart doors to know if something is in the way and will open again recognising this. At Gartec, we always provide guidance, training and are happy to run through all features and specifications that contribute to the ideal option for your project.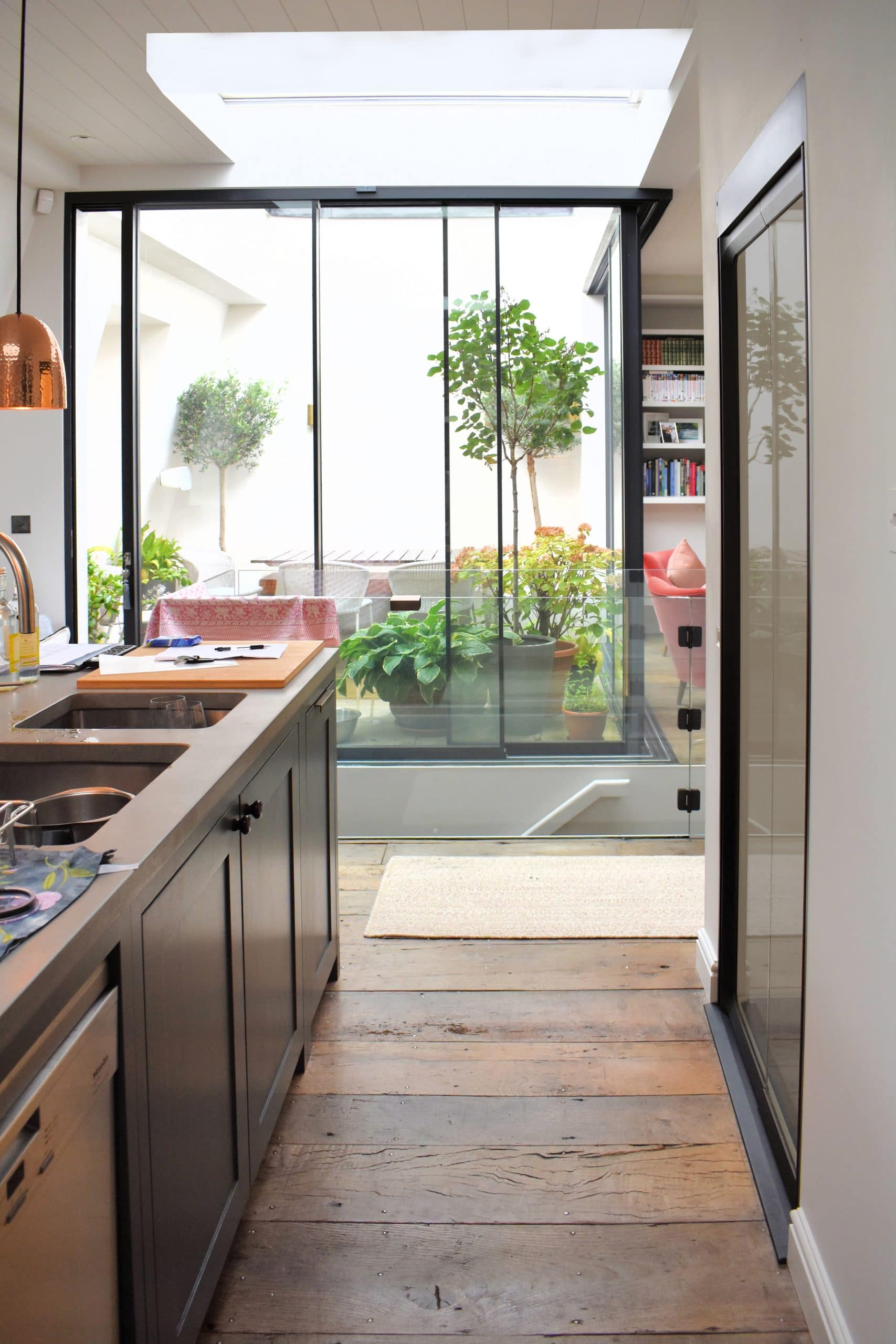 THE RESULT
The design scheme within this home, was modern, monochromatic, and mixed natural materials, with beautiful glass panels on trend with bringing the outside inside the home. The Gartec team worked with the owners to select finishes that complimented those fitted within the home. Black was selected for the shaft and frames, along with the glass doors, this matched the look of the statement glass doors on the third floor and was fitting for the project throughout all floors, contrasting against the clean white walls.
The owners were thrilled with the overall result and feel that the Gartec HomeLift was the product that linked all the floors together. The Gartec HomeLift has allowed the owners home to become fully future-proofed, whilst enabling the owners to use it to access all three floors with ease.