Install Wheelchair Platform Lifts
Platform lifts improve life for wheelchair users. Our wheelchair platform lift installations are quick and hassle-free.
About Our Wheelchair Platform Lifts
Any product in our wide range of cleverly-designed wheelchair platform lifts is ideal for everyday home use. Our specialist home access lifts are superb for wheelchair users who want a high-performance home lift, without the unnecessary expense and disruption that comes with installing larger commercial disabled access lifts.
If you are living with impaired mobility, our lifts can liberate you in your home and let you carry out your daily activities in complete safety. When you choose our award-winning service you also get the following fantastic advantages: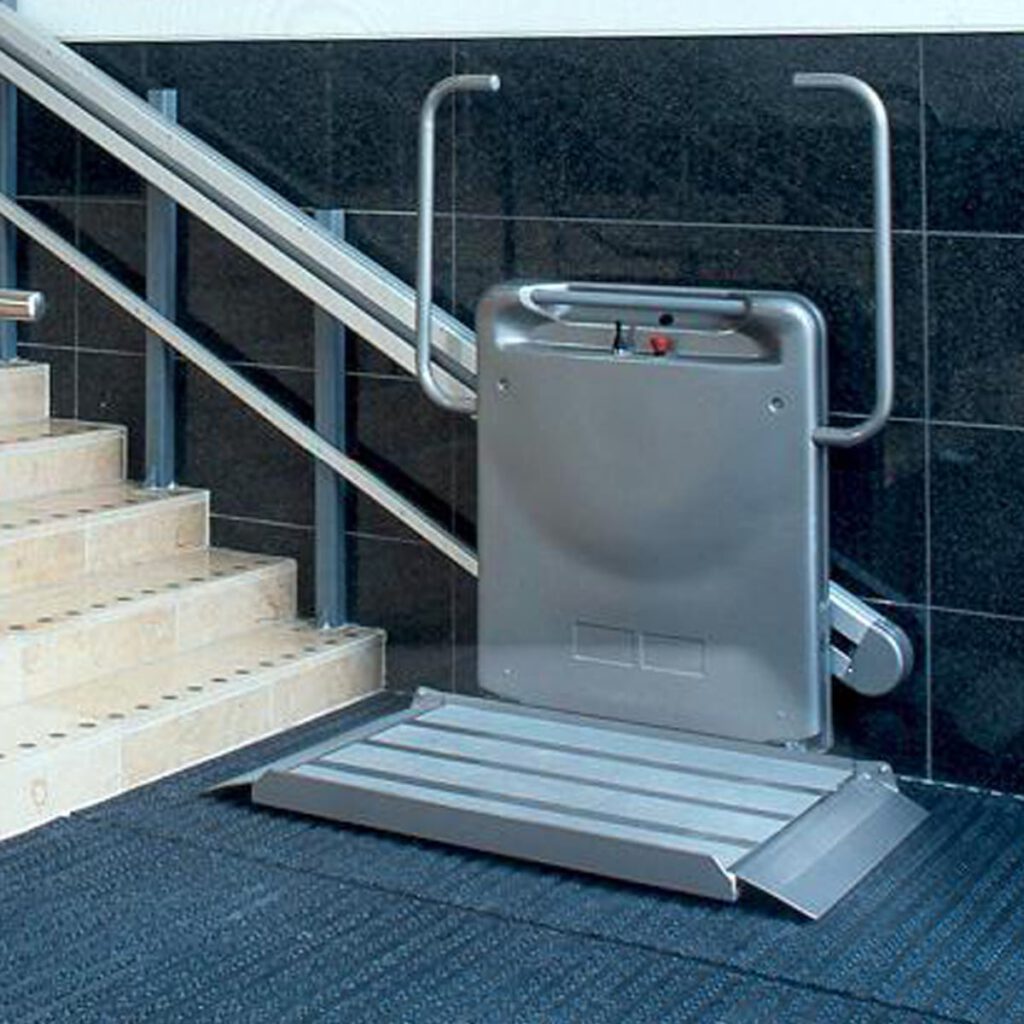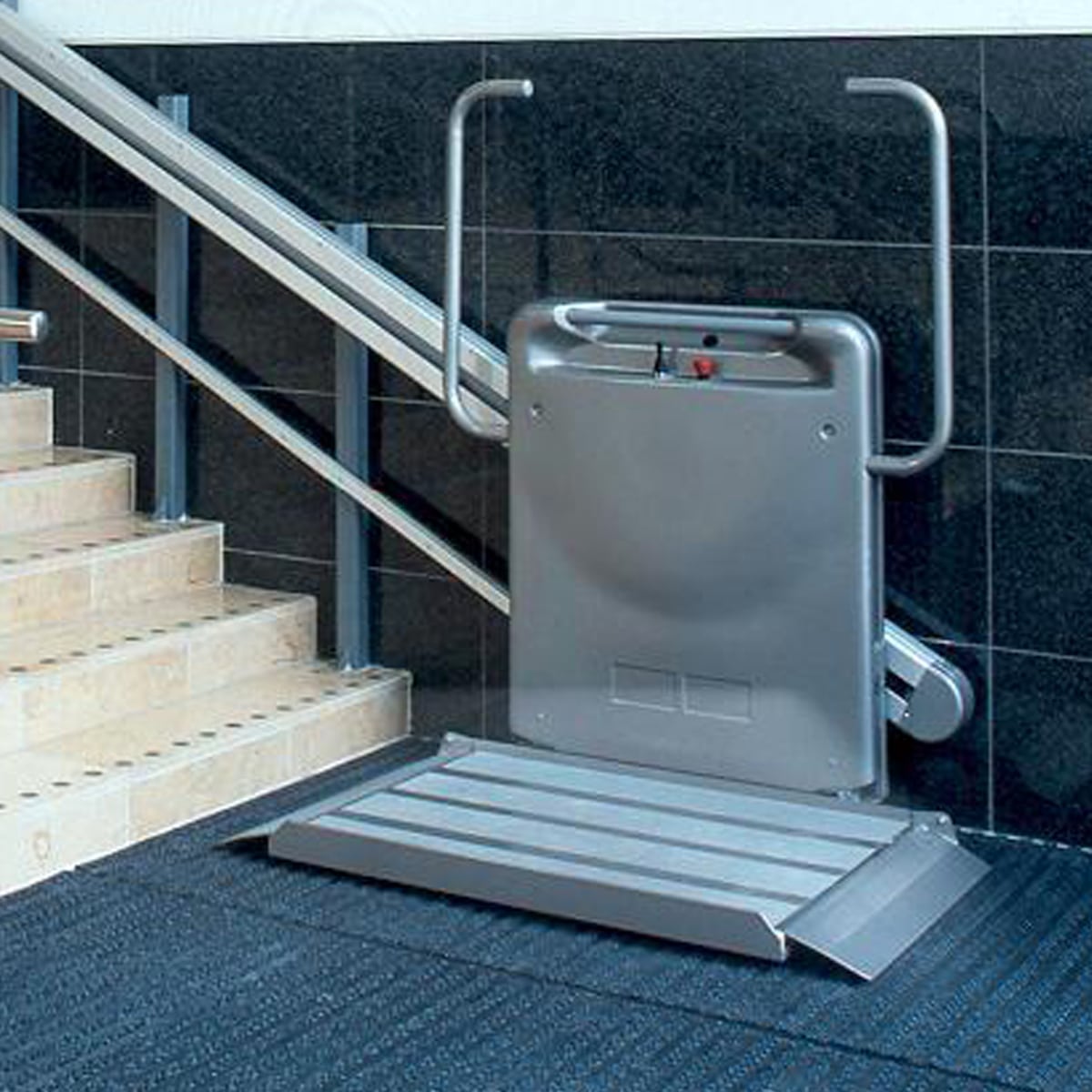 Aesthetically pleasing wheelchair lifts:
We recognise the need for wheelchair lifts with pleasant designs, particularly for home users. Our creative team can spot opportunities for the right designs and will give you advice on where to best position your new vertical platform lift, for functional lifts with excellent aesthetics.
Reliable vertical lifts:
Our huge range of lift solutions use innovative designs with lots of extra safety features, such as backup batteries, precision-engineered drive systems and more. We specialise in lifts designed for incredible reliability over many years, with only simple, regular maintenance necessary for robust access solutions.
Hassle-free installations:
You can count on us as a reliable partner for the design and installation of your new wheelchair platform lift. We promise you a non-disruptive and fast installation with solutions to any unique challenges that come up in your project. Our team has over 25 years of experience, and so can offer first-class lift services every time.
While there are several options in our range of products for wheelchair users, we provide many indoor and outdoor platform lifts across both commercial and domestic settings. As a result, we have the experience necessary to deliver high-quality installations for any type of building.
Our team is also very professional and thorough; they can make good product recommendations or answer any questions. You will see our team members are keen to help when you get in touch for your free lift installation quote.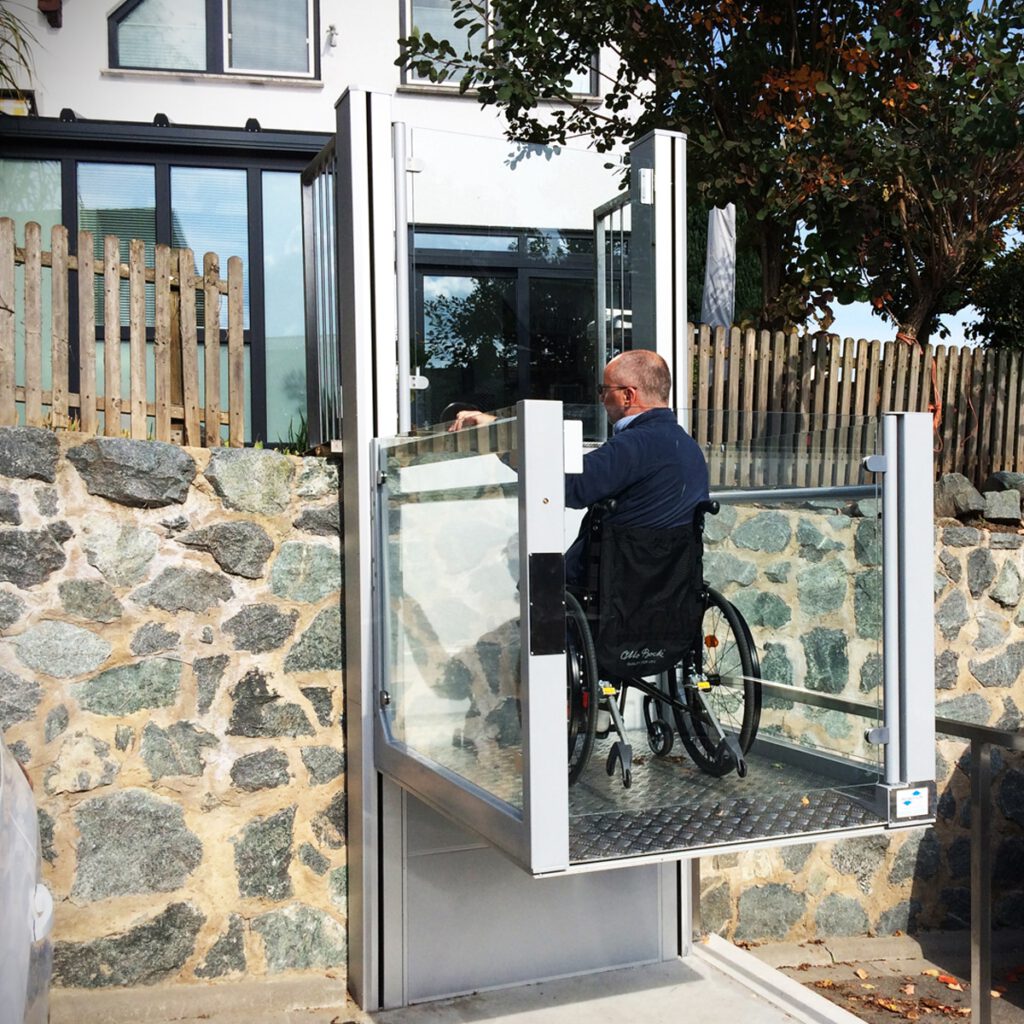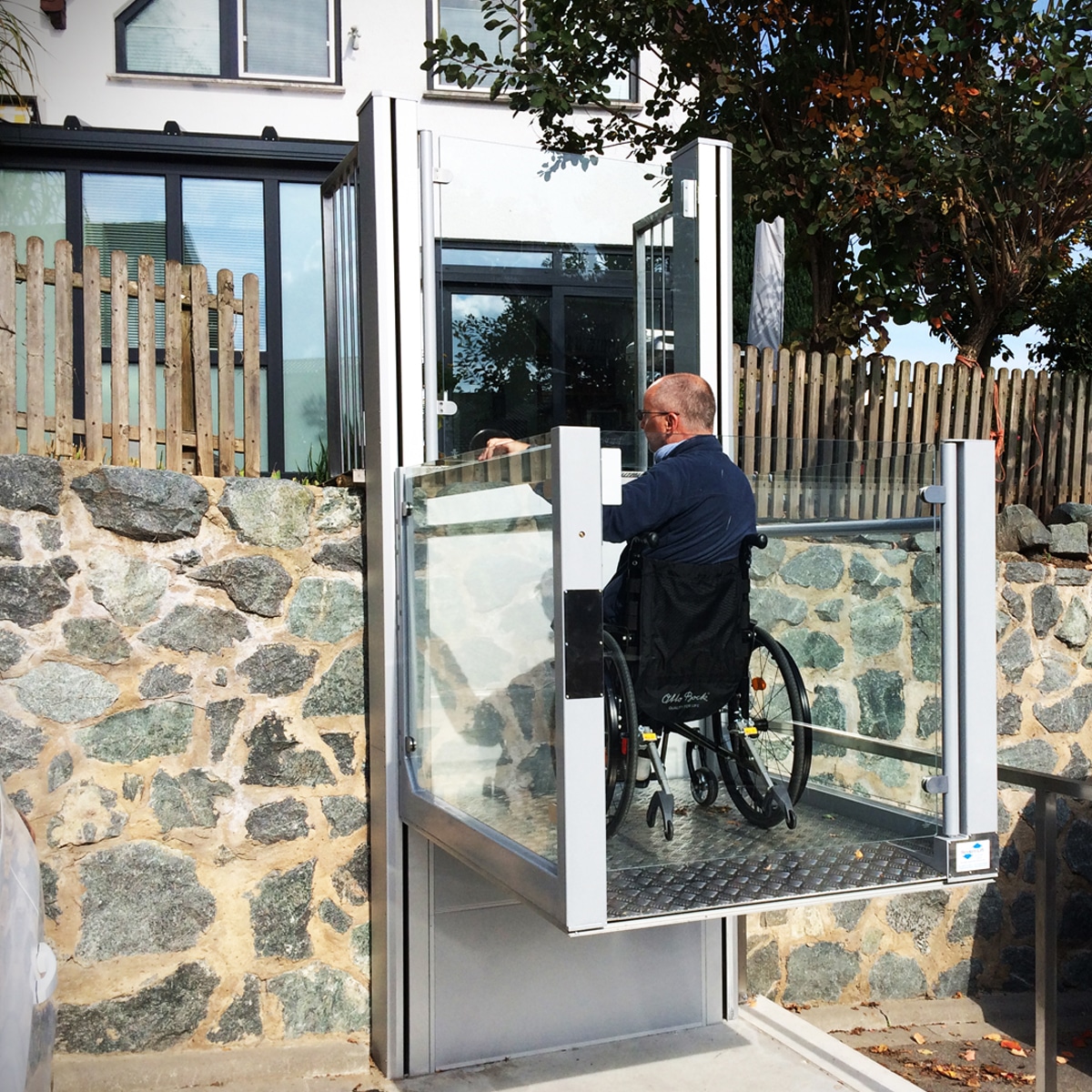 Learn More About Our Wheelchair Platform Lifts
All of the Gartec home lifts are designed for home access but we have several that are specifically for wheelchair users. The following are some of the highlights of our wheelchair lift products:
Homelift Access
The Homelift Access is a wheelchair lift that rivals many passenger lifts in terms of its performance and sleek aesthetics. Contained within its own shaft enclosure, this is a discrete option for when you want high-capacity lifting alongside complete safety and comfort.
The Homelift Access is also designed with energy efficiency and sustainability in mind. As such, it is made with recyclable materials and uses very low amounts of energy. Despite being a powerful way to move between floors, it uses about as much power as a hairdryer.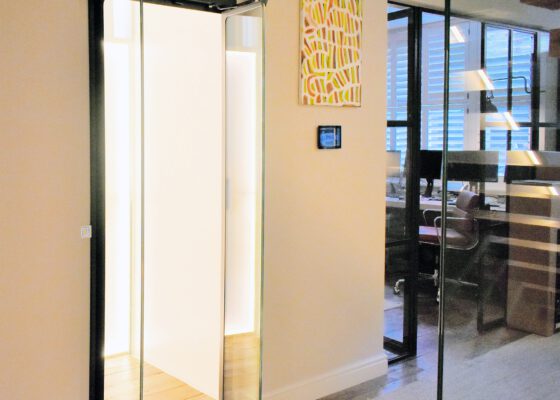 Gartec 3000 Step Lift
The Gartec 3000 is an amazing lift for when you want minimal disruption during installation, as it is very small and helps you to maximise your existing space. It is designed for small-to-medium height lifting, so it is great for small stairs up to 3 m tall.
Although it is small the 3000 Step Lift is also a versatile model, with options for indoor and outdoor functionality. There is no requirement for an enclosure or shaft tower, so it offers you a very subtle installation.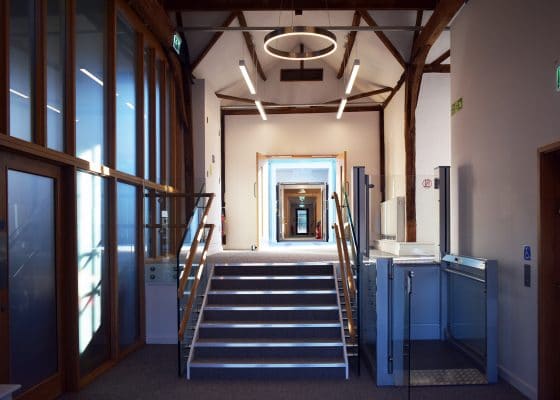 Platform Stair Lift
Many times a stairlift will present a challenge, as a number of designs have low power platforms, small platforms and sometimes a separate seat – meaning no platform at all. However, our Platform Stair Lift has a robust 240 v platform motor, a large platform and a smooth mechanism to handle stairs while seated in a wheelchair.
Using rack and pinion direct drive and a constant pressure joystick to move, you can go up a small set of stairs with complete ease. There are also multiple platform sizes for this wheelchair lift, which makes it one of the best step lifts for home use as you can customise it to your needs.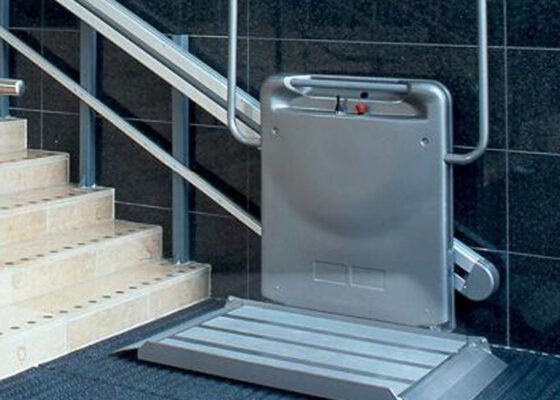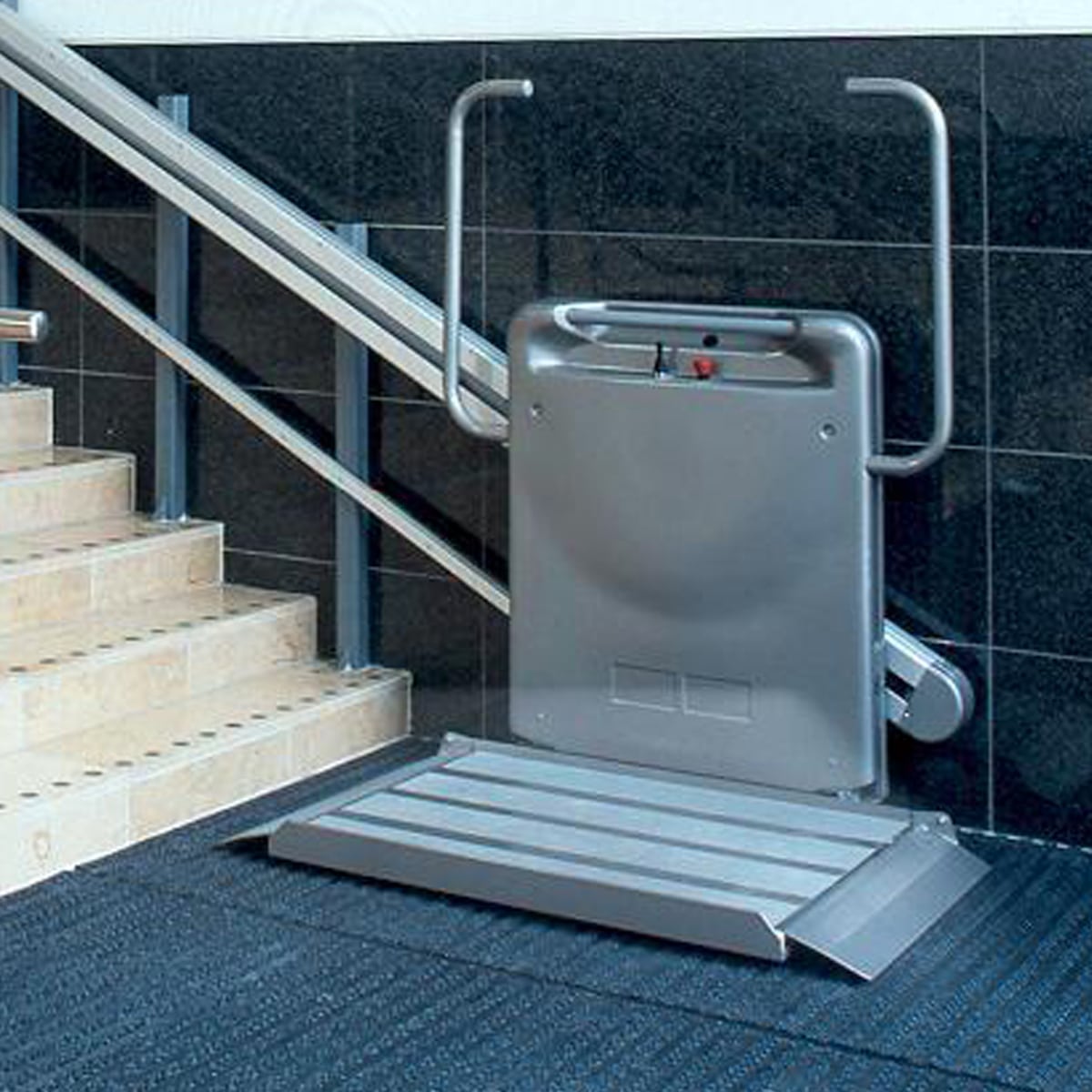 Get a Quote for Wheelchair Platform Lift Installation
We can provide a fast and cost-effective wheelchair platform lift installation – for home lifts that give you a renewed sense of freedom. We have many reliable and long-term solutions for wheelchair users, and the Homelift Access lift is suitable for up to 6 non-wheelchair passengers too.
Our safe and comfortable wheelchair lifts are expertly engineered to give you a smooth lift every time, and we can also provide any essential ongoing maintenance. Please feel free to get in touch with us to learn more and get a quote for your new wheelchair platform lift today.