Technical Lift Consultancy Services – Expert Lift Consulting for Installation Projects
Here at Gartec, we respect and understand the need for lift consultancy services during installation projects in new or pre-existing buildings. If you're commissioning the installation of a lift, you'll need to know that it is as safe as possible for daily public or private use.
From single lifts in private residences to multiple lifts, escalators, passenger conveyors, and platform lifts in larger developments, our lift and escalator consultancy services will assist and support you at every stage of the installation.
Our Process
The process involves us working alongside you and your team, following your design process and meeting your specific needs, making sure to fit in with your aesthetic requirements.
You'll find that our technical, independent lift consultants are set up to map to the RIBA Plan of Work. This means that we can plug in easily to your design team with the most appropriate deliverables at every stage of the process.
Our independent lift consultants also make sure to provide bespoke advice where necessary, ensuring we work alongside you to create the lifting solution you need.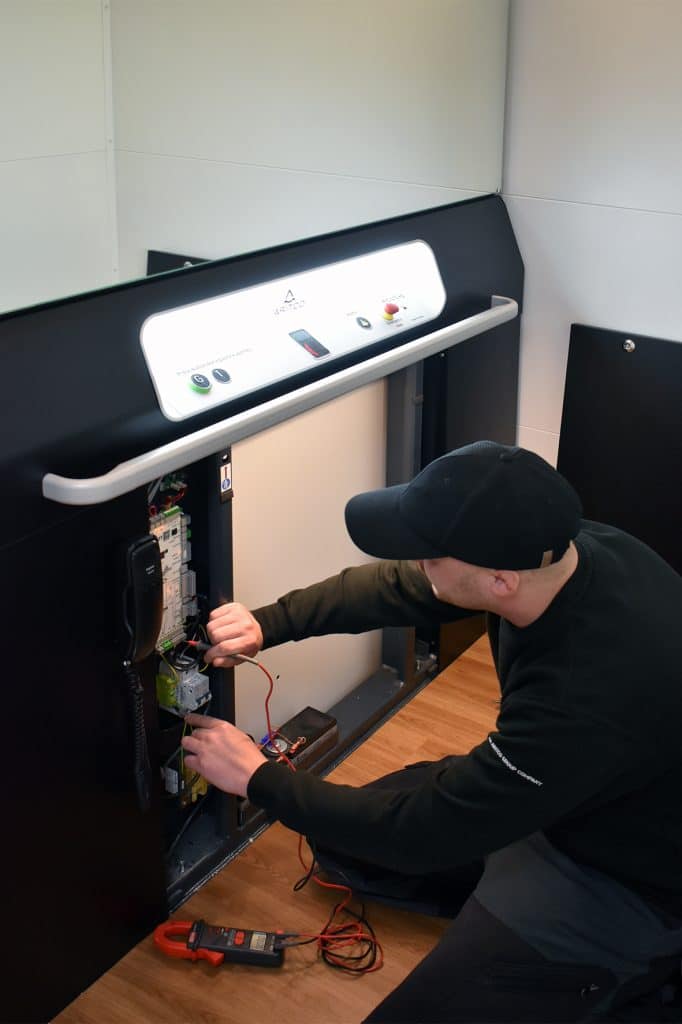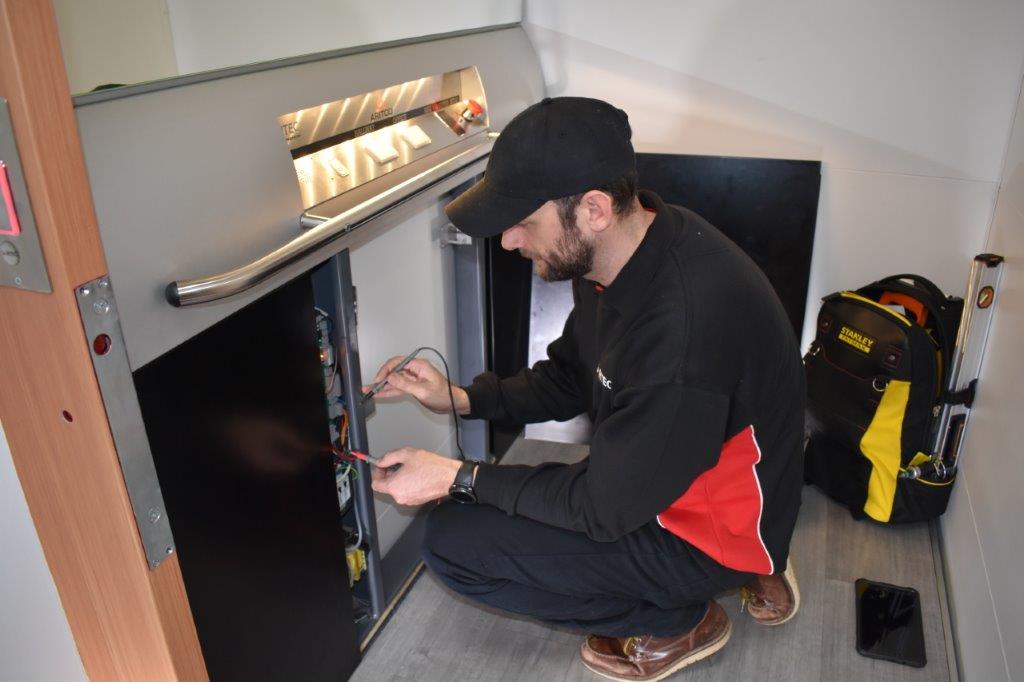 Our Approach
Here at Gartec, we pride ourselves on being highly knowledgeable when it comes to the lift consultancy and installation process. If you're designing a lift and looking to get it installed, our highly-qualified independent lift consultants are available to help.
See our extended range of lift services.
Lift consulting is essential in the lift and escalator industry. Whether it is some lift modernisation work or the installation of new lifts and escalators, we've assisted in the lift consulting process of many lift installations across the UK. Find out more in our case studies section.
Get in touch with Gartec today
Lift Consulting – The Steps Involved
The installation of a new lift on your property will require top lift consulting services to ensure everything is correct and any risks to health and safety are mitigated. This means building owners and property managers will need an inspection by a project manager of the design process, installation process, and post-installation to determine if there are any problems.
There are a few steps involved in our technical lift consultancy services. These include: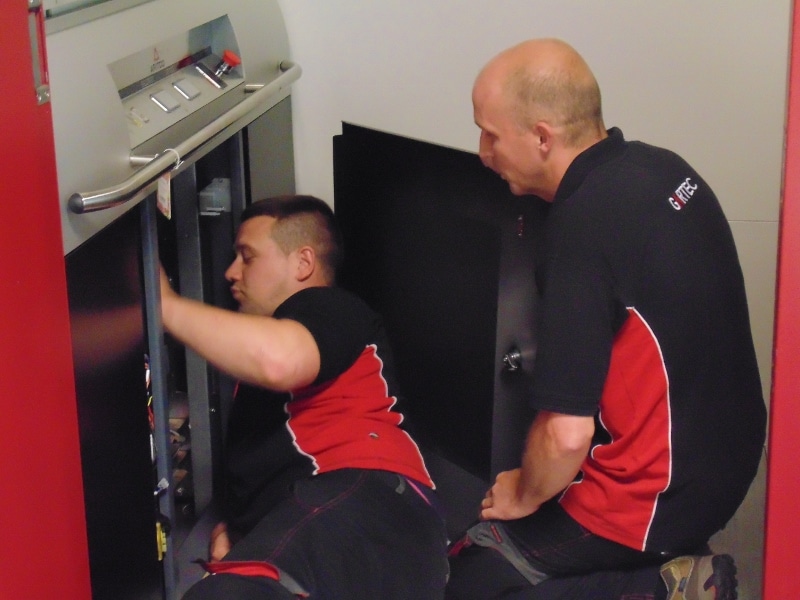 1. Concept Design
The first step of the consultancy stage is to understand the 'flows' in and out of the lifts throughout the property. This means understanding the flows of people, materials, and goods. Once these flows have been determined, from there, we can begin to design the vertical transportation system. We can also identify any approximate volumes and locations of units.
2. Design Development
This stage involves the development of the lift design in further detail, including numbers, speeds, and sizes related to the proposed lifts. We also run traffic analyses to verify these concepts and to determine whether or not they will work in practice.
This includes working with the design team by providing information about the lifts, as well as other factors such as all of the spatial, architectural, electrical, structural, and civil information required.
By gathering all of this crucial information, the construction of the design can proceed smoothly.
3. Specifications and Tenders
This step involves the creation of lift specifications, as well as assistance in putting together a tender package. Technical support will be offered throughout the process of tender, which also includes the evaluation of tender bids, and assisting in any final negotiations before ordering or drawing up a contract with the lift contractor.
4. Drawing Submittals Review
The review stage involves the reviewing and approval of shop drawings. By working with other members of the design team, we will ensure that the proposed lift works to meet the intent of the design, and any other specified requirements that have been proposed during the design stage.
5. Construction-Related Services
During our construction-related consultation services, we can oversee, monitor, check, and report any progress on-site to the relevant people. Where necessary, we will get involved to assist with any problems that arise, as well as offer knowledge and input to keep the construction of the lift running as smoothly as possible. We also provide the essential information needed on progress for valuations to be determined.
6. Acceptance Inspections
This inspection aspect of the lift consulting service happens once the work is complete. During these inspections, we check that all of the equipment is functioning properly and as specified. We also check to ensure that everything is installed correctly, alongside the provision of any necessary documentation, such as O&M Manuals and Certificates.
7. Defects Liability Inspections
This step involves the attendance of the site and undertaking lift inspections to provide a defects schedule which, if any are detected, will give a timeframe for resolving.
Contact Gartec for Expert Technical Lift Consultancy Services
Here at Gartec, our expert lift engineers and independent lift consultants have been in the business for over 25 years. We are an approachable and friendly company that always strives to provide easy and accessible lift consultancy services to our clients.
During the lift consulting process, we will always provide expert input to your project that is dependable, creative, and responsive. Whether your lift project is big or small, we're able to provide effective lift consulting services.
For expert, independent lift consultants who can cover all stages, from design to commissioning, and all types of lifts and escalators, contact Gartec today.