Electric Platform Lifts & Scissor Lifting Tables
We offer sustainable electric platform lifts with versatile scissor lifting designs that will suit indoor or outdoor work in construction, industry, manufacturing and many other trades. Learn about our electric work platforms.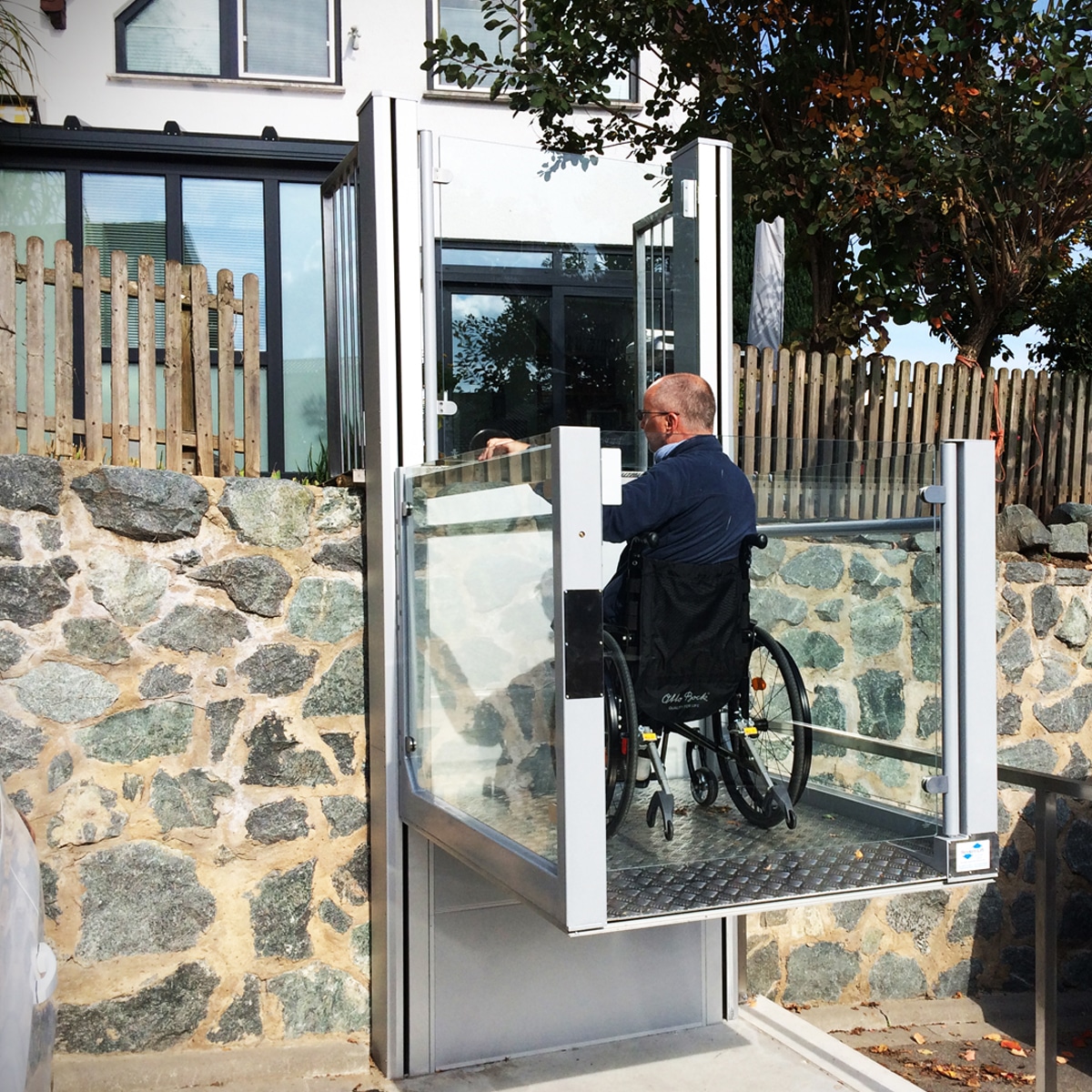 About Our Electric Platform Lift
Our electric lifting platforms will allow you to lift goods and people during work indoors or outdoors, with scissor lift tables that provide sustainable, versatile work platforms. Using an electric scissor lifting trolley from Gartec, you will get an energy-efficient, high-performance aerial work platform with an incredible 10,000 kilogram (kg) load capacity.
The flagship electric platform lift table in our range of commercial lifts is the hybrid hydraulic-electric Gartec Platform Scissor Lift, which has the following brilliant features:
Impressive platform height: Many electric lift tables are limited in their reach, but the Platform Scissor Lift can extend to heights of up to 9.5 metres. This is the equivalent of servicing two storeys and is ideal for the building industry and general construction.
Large platform capacity: With the 10,000 kg load rating you can take small and large loads up and down with complete ease. Large loads of materials such as bricks, timber or just bulky machinery and construction equipment are easy to lift with this design.
Energy efficiency: Electric scissor lifts are typically more efficient than hydraulic lift tables, but we make use of superb innovations to blend top sustainability with the superior lifting power of hydraulics, which results in dramatically lower running costs.
Destination alarms: Announcer or display options are available when you reach the desired extension level. For quicker work, the announcer option is a good idea, but the display-only destination function is still very fast and easy to read.
Remote or integral power pack options: You can either have the power pack internal to the scissor lift, but for a slimmer profile when in the fully-collapsed position a remote power pack option is also available.
Single, double and triple scissor measurements: If you need extra support, we can upgrade the scissors supporting the platform from one to two or even three, which will give you the maximum possible load capacity.
Safety edges: As a platform lift that raises quite high, the safety edge perimeter bars on the Gartec Platform Stairlift are vital and an innovative feature that you are unlikely to see on other types of electric platform lifts.
Overload protection: Tested up to 130%, you can be sure that the lift will function to its highest-rated capacity and will never struggle to handle rated loads. This handy feature can make it much safer and provide greater peace of mind while at work.
Small footprint: Aiding the manoeuvrability of the electric platform lifting mechanism is the minuscule dimensions of the lift. This will get you the versatility you need to navigate tricky areas, such as spaces with uneven ground and awkward angles.
Fully customisable: Although the Platform Scissor Lift is a single model, there are considerable customisations you can make. From buttons to materials to colour schemes, we can add custom functionality to make sure you get the job done right.
We are innovators in exceptional platform lifting equipment, including scissor lifts that provide outstanding electric platform lifting capabilities in the most rugged, heavy-duty environments. Please feel free to get in touch with us to find out more and build a custom scissor lift design.
Why Choose Us for Your Electric Platform Lifts?
We create sustainable, industry-leading lift designs that make use of our patented technologies and recyclable materials to create cost-effective, highly-functional lifts of many kinds. We are an award-winning lift company that can provide solutions for almost any task or activity.
Benefits of using our value-adding, high return on investment service include the following:
Generous and flexible servicing plans for your new electric platform lift
Extended warranty of 5 years
Access to a 24-hour helpline
We have a range of fantastic case studies that demonstrate our capabilities and can guarantee high-quality lifts from a team that is immensely easy to work with. We always pride ourselves on doing what is right for our clients, so if there is a better solution we will recommend it.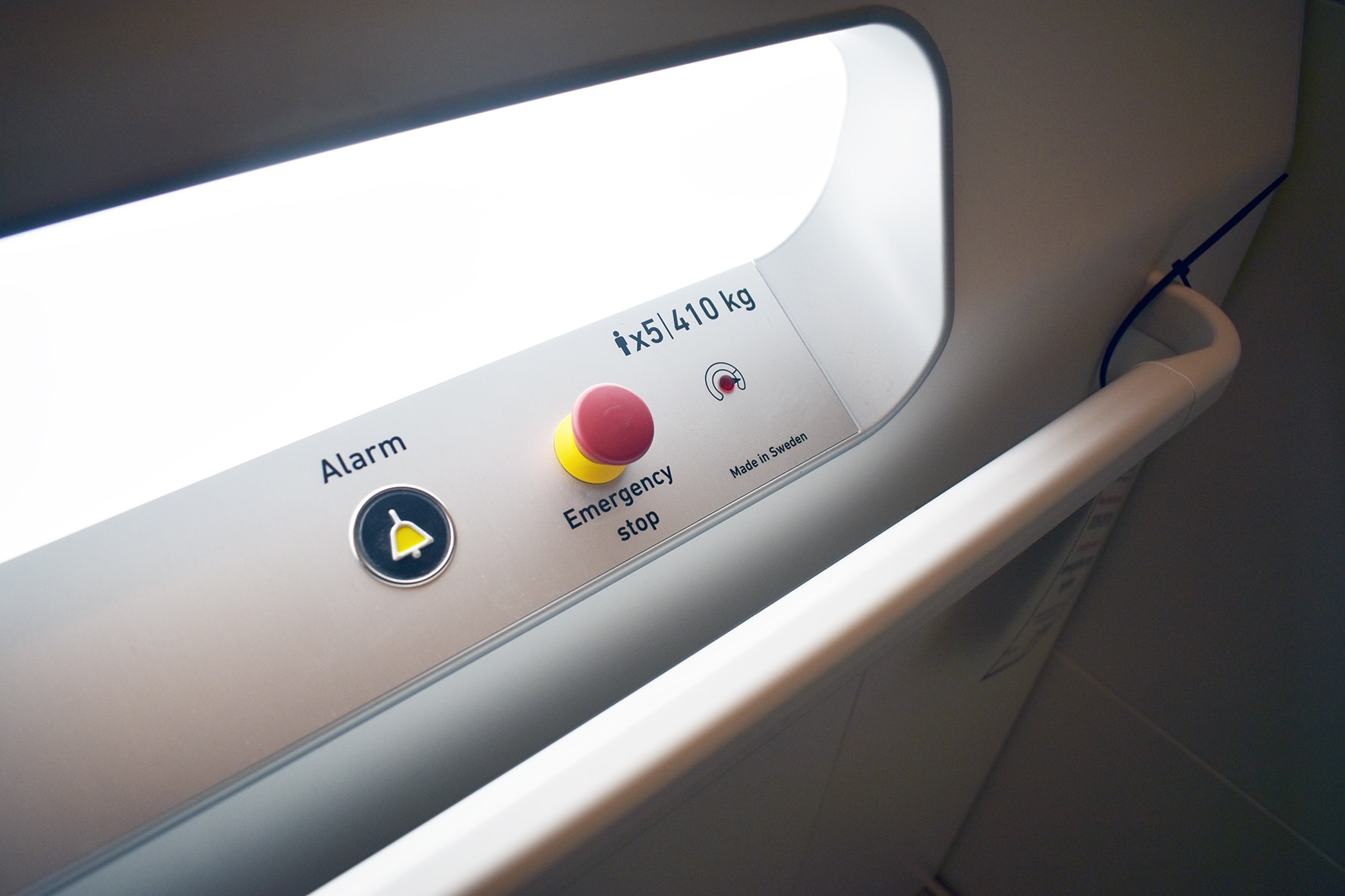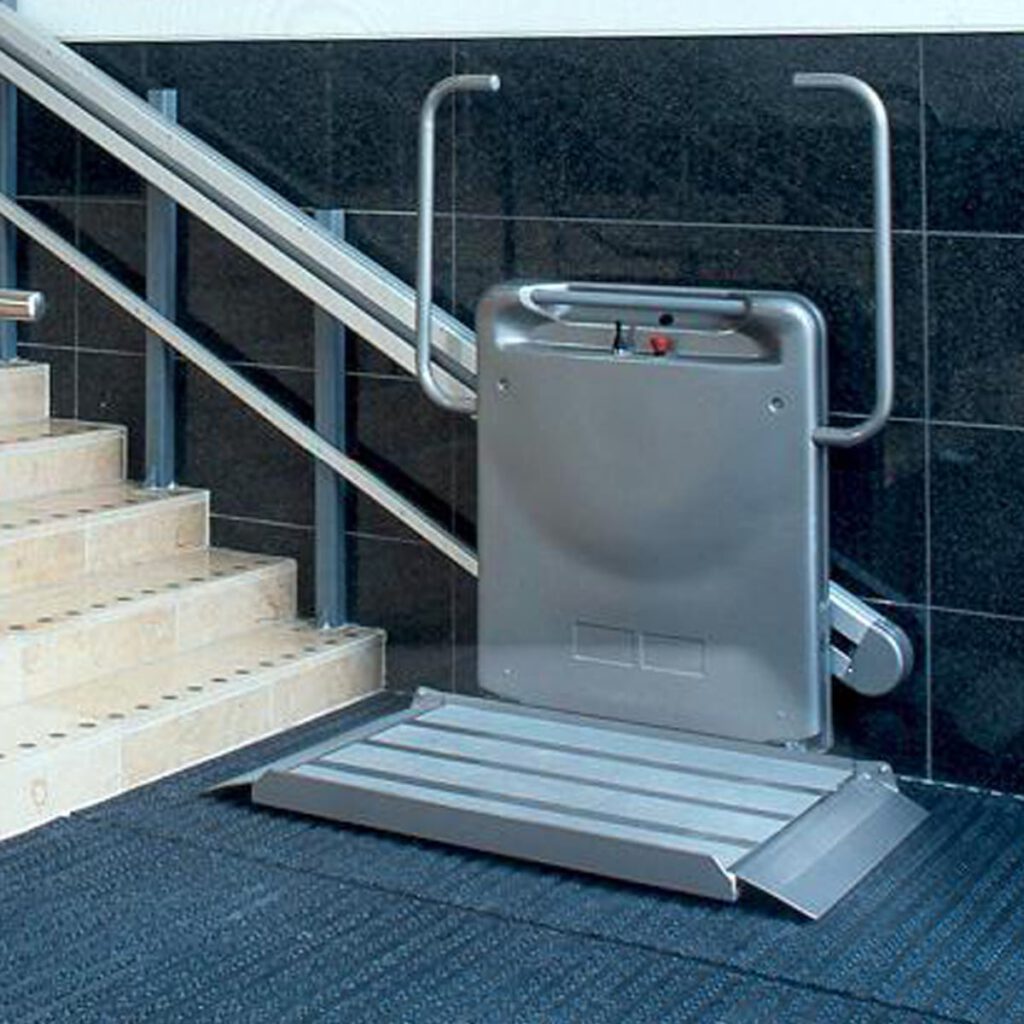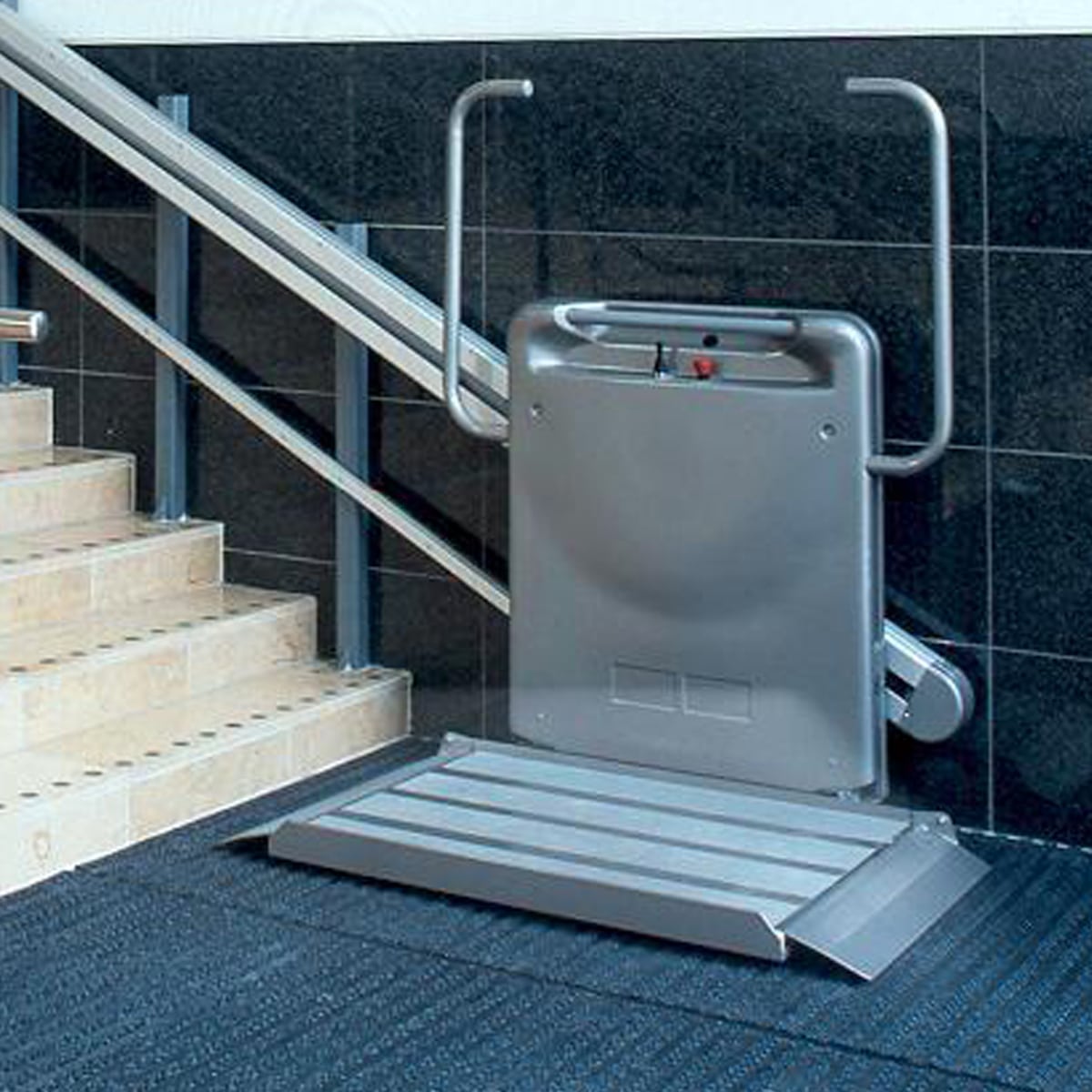 Contact Us to Find Out More About Our Electric Platform Lifts
We can design and deliver your new Gartec Platform Scissor Lift at whatever specifications you require. If you have any unique or additional features you want, we can help find a solution that will save time and energy, as well as ensure a completely safe, high-functioning lift.
You can promote yourself as a sustainable and forward-thinking company when you use our lifts, as we lead the way in green commercial lifting solutions. Please feel free to get in touch and find out more about how our electric platform scissor lift designs can help you.
FAQs and Useful Information
The following are some common questions about electric platform lifts and our services:
What's the difference between electric and hydraulic-powered scissor lifts?
Electric scissor lifts remove much of the environmental impact of a scissor lift. Hydraulic systems pump fluid through valves to create the force that lifts the platform, traditionally using fossil fuels. This innovation was a sensible one in the early days of mobile platform lifts, as they were similar to vehicles and thus used a similar fuel source to a car or lorry – notably diesel.
Modern innovations use electrically-powered motors to move and raise the lift, which has a significant benefit to the environment. This reduces emissions and creates a greater sense of control, with no shuddering or jolts from a petrol engine. So, although hydraulic lifts are a less efficient design, using electric motors is a good way to recoup some of that efficiency.
What is a platform scissor lift?
A platform scissor lift is a type of work platform that lies flat on a surface, or in a pit, that extends upwards. It gets the name 'scissor lift' from the X-shaped pattern the lifting mechanism creates as it extends. The two crosses of the mechanism, or the 'X', lie horizontally together in its folded position and then lift the platform at either end, when it is fully extended the X-shape will be fully visible – this is the greatest amount of support this design can use, so it cannot extend safely any further.
Please feel free to get in touch with us to discuss our electric platform lift options.