Low Rise Passenger Lifts
Low-rise, medium-rise or high-rise lifts are lift types used for different building heights. Low-rise passenger lifts have the same performance and functionality but travel a shorter distance. Learn more about low-rise lifts, their benefits and the products we have available.
What to Know About Low-Rise Passenger Lifts
The broad definition of low-rise a passenger lift is that it moves passengers lift to a low height. As there are substantial variations in how many floors a domestic or commercial lift will have, there are also several different types of lifts that will be required.  Whether it is a low-rise passenger lift (sometimes called short rise), medium-rise or high rise, all types of lifts perform the same way.
If you need a reliable commercial or domestic home lift installation, we can help with improving access and also offer you the following fantastic benefits of our unique service: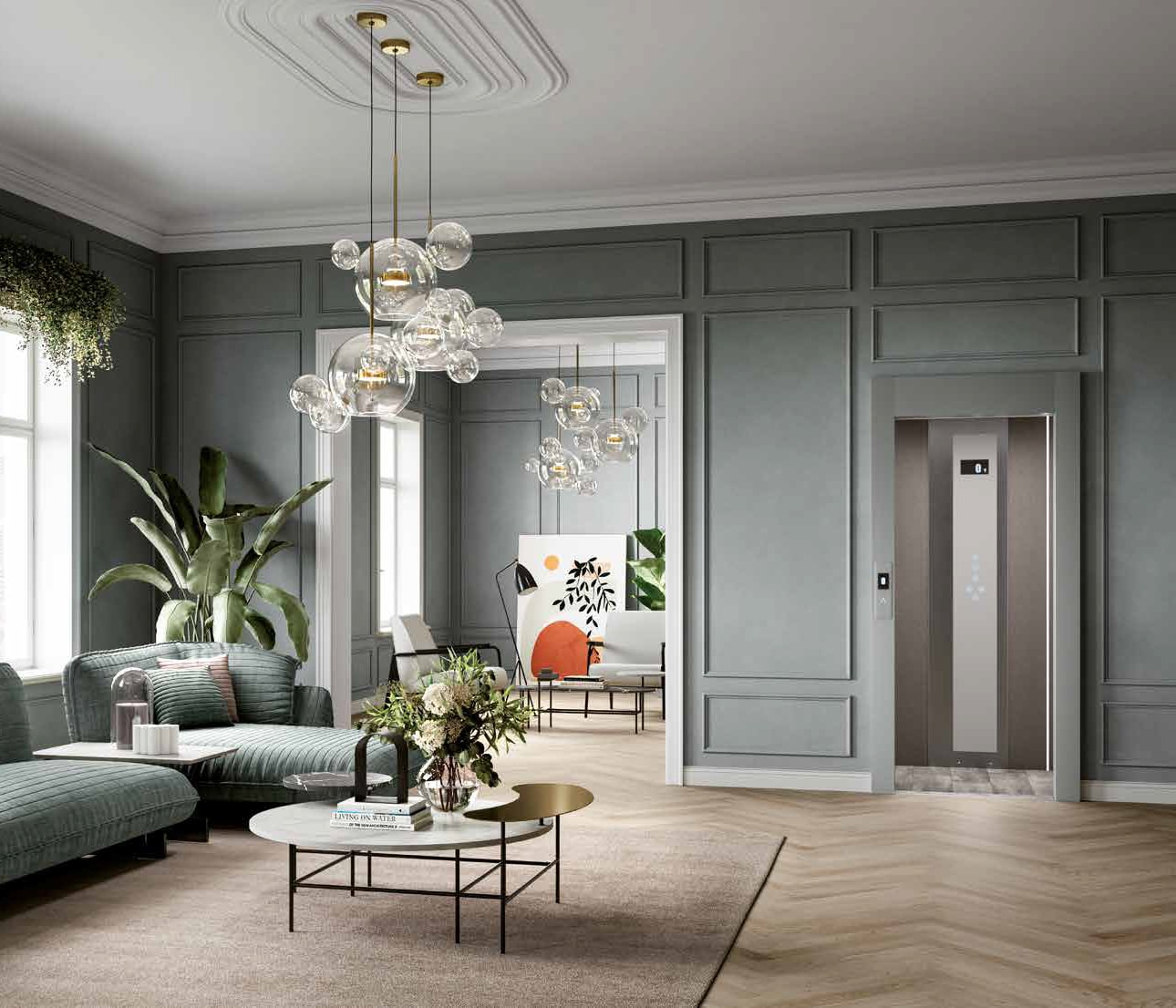 Aesthetically pleasing designs
Our low-rise passenger lifts come with a huge range of finishes, options for handles or sliding doors and other design features, so we can always make sure that you get an attractive, sensitive and aesthetically-pleasing lift.
Hassle-free installations
Our clever low-rise designs use innovative techniques, such as no head fixings, which means we can install both domestic and commercial lifts in a non-disruptive way. This is a great benefit for period homes and historic buildings.
Sustainable running costs
One of the biggest bugbears of low-rise lifts is obtaining suitable running costs. However, our designs include clever mechanisms, such as our patented screw and nut system, that offer incredible levels of energy efficiency.
What Are the Benefits of Low-Rise Passenger Lifts?
All low-rise lifts give you simple and easy access across multiple floors, usually up to a limit of 6. We find that many of the commercial and domestic clients that we work with enjoy the following benefits of our low-rise passenger lift installation: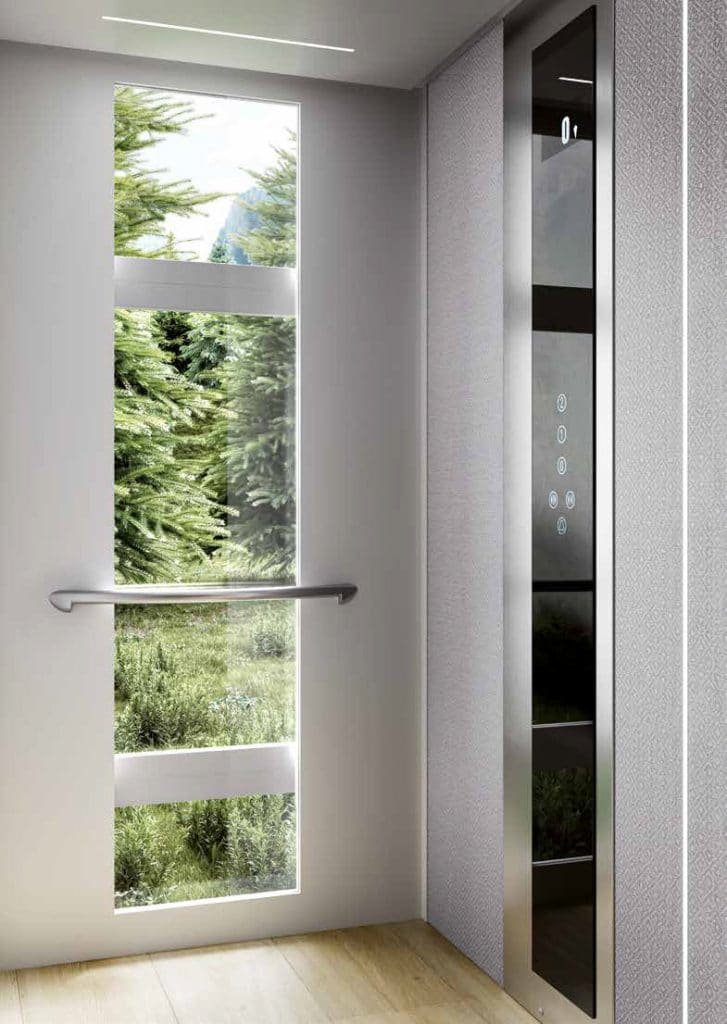 Ultra-safe and easy to service: Not only does a low-rise lift have a much lower distance to travel, but the smaller shafts or enclosures, fewer doors and more compact motors or mechanisms make them very reliable, safe and easy to fix or service.
Quiet and comfortable movement: As you will not be propelling passengers to a great height, the movement is a lot smoother in a low-rise passenger lift. The low levels of noise are excellent for domestic environments where multiple people live.
Cost-effective lifts: Because they use fewer parts, low-rise lifts of all kinds are much more cost-effective than medium and high-rise designs. Hydraulic lifting systems can make it simple to move even very heavy weights across short distances.
Space savings: When space is tight, low-rise lifting systems are the best option. As they typically have smaller platforms, doors and overall footprints, they are suitable to adapt to an existing structure such as a period home or historic building.
There are many other benefits, including the speed of installation for a low-rise lift. With fewer parts to fit, it simply takes much less time to complete – so you can be up and running very fast!
Gartec Public Lift Cabin
A simple yet effective low-rise lift, this will take passengers up to 6 floors high. It is an ideal commercial lift option as it has many flexible finishing choices and offers compliance with building regulations Part M and the Equality Act.
Gartec Home Cabin Lift
This is a top low-rise passenger lift for the home, which will make for a great fully-electric home lift that runs smoothly and reliably. There is also a heavy-duty version, rated up to 500 kg, that rivals the best commercial lift capabilities.
Gartec Box Lift
This is a goods lift with a mixed-use option. The design uses a traction drive system to efficiently transport goods and passengers up to 4 floors with a huge 2,000 kg weight capacity. Ideal as a passenger-goods option in commercial spaces.
Install Sustainable & Cost-Effective Low-Rise Passenger Lifts
We understand the need for a balance of performance, aesthetics and sustainability, both in the manufacturing and installation of all of our lifts and when you start using them. For a quality low-rise passenger lift in a domestic or commercial setting, use our award-winning services.
Our team can help you to select the right lift for your needs, provide insights on potential installation methods after surveying the property and add any customisations you might need. Please feel free to get in touch with us to find out more about installing a low-rise passenger lift.