Install Energy-Efficient Outdoor Platform Lifts
An external lift provides access to all kinds of commercial spaces for wheelchairs, passengers or goods. Our vertical and inclined platform lifts will help you comply with all UK disabled access regulations, which specify you must provide safe access for wheelchair users. 
Our outdoor platform lifts help commercial spaces provide attractive, high-functioning lifts for people living with impaired mobility.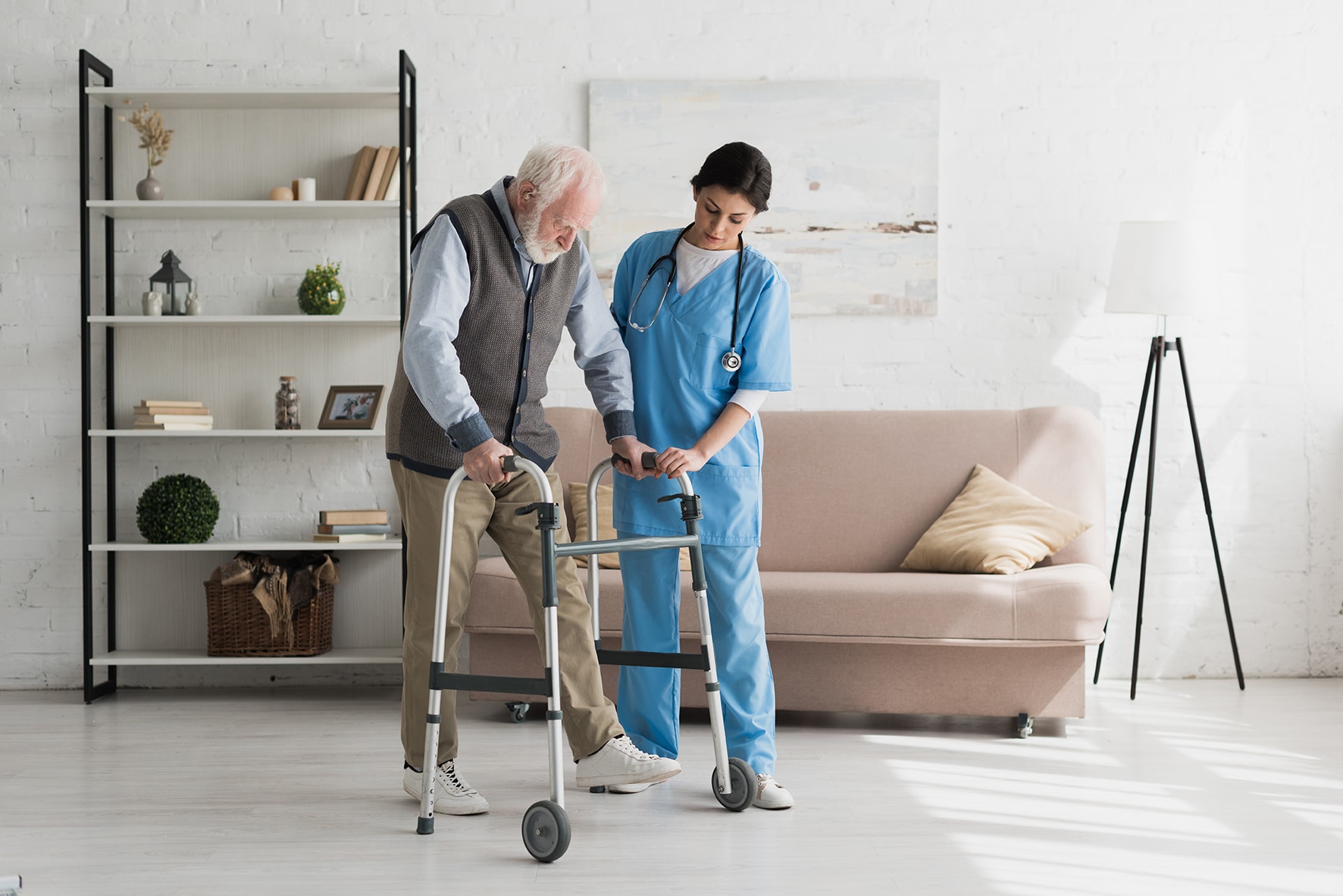 ABOUT OUR OUTDOOR PLATFORM LIFTS
Choosing our impressive company for your new lift installation gives you the following benefits
Hassle-free installations

: Our innovative lift designs are exceptionally easy to install. There is rarely a need for a pit and all of our best outdoor platform lifts use machine room-less lifting mechanisms, so there is minimal building work in connection.

Aesthetically-pleasing designs

: Whatever type of internal or external lift you might require, our lifts look fantastic! We combine high function with excellent form. We can also install the lift in a way that perfectly complements your current surroundings.

Low running costs

: Our outdoor platform lifts are high-performance in terms of their functionality and will prove a valuable investment. The extremely efficient motors and lifting mechanisms in our platform lifts will not strain your operating costs.
We design, manufacture and install incredible commercial and home lifts. Our lifts use a range of platform sizes so that you can fit disabled access lifts in any commercial space. Please feel free to get in touch with us to install your new outdoor platform lift.
Our Range of Outdoor Platform Lifts
Whether you have an external space in a hotel, shopping mall or other commercial and public buildings, our platform lifts are the best option for a fully-compliant installation. We specialise in providing outdoor access for UK companies to fulfil their duties for the Equality Act 2010. 
Highlights of the outdoor lifts available within our wide range of commercial lifts include the following:
Gartec PublicLift Access
With a standard, outdoor and goods lift option available, the Gartec PublicLift Access is a fine choice for versatile lifting requirements. The weather-resistant materials will handle all conditions and there is also a door canopy exclusively available with the outdoor model.
Features of the Gartec PublicLift Access include the following:
No head fixing required, all lifting mechanisms are housed in the override space

Ultra-low operating costs, thanks to our patented screw and nut drive system

Battery-operated emergency lowering, for total peace of mind while using the lift
You can fulfil almost any access need for a commercial space with this lift. The outdoor features are ideal for busy transport hubs, hotels and even shopping malls. As such a versatile lift, this model is also available with a wide range of finishes for the walls, floors and lighting.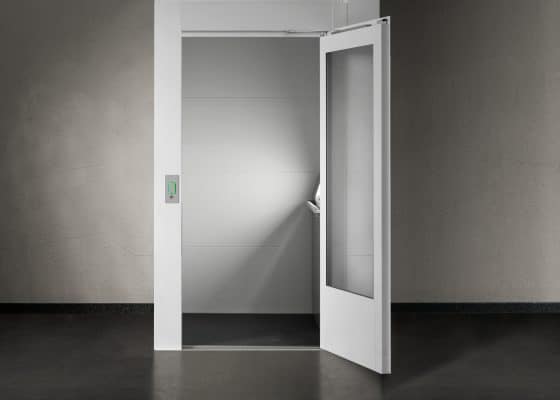 Gartec Platform Stairlift
If you have a small staircase a stair lift may suffice. For example, a commercial building with a raised entrance can add a stair lift to handle just a few steps. This type of lift will also be very discreet, as there are very slimline sizes of stairlift available from Gartec.
Benefits of the Gartec Platform Stairlift include the following:
Ultra slim profile, of just 240 millimetres when in the folded position

Attendant or user-controlled operation

Three platform sizes
Even though a stair lift is a fairly entry-level piece of lifting equipment, this is a type of outdoor platform lift that provides exceptional accessibility. With a stair lift, small businesses can easily fulfil their legal obligations and provide cost-effective accessibility requirements.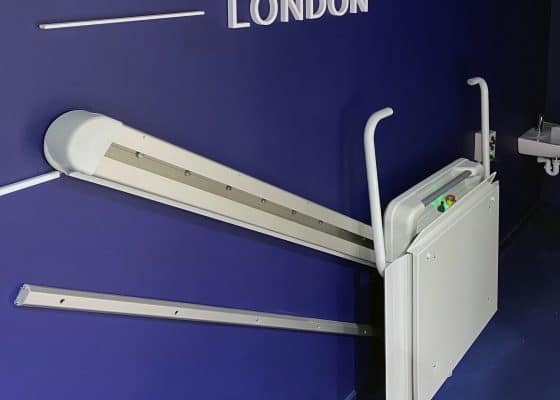 Gartec 3000 Step Lift
Step lifts lift you above the steps, as opposed to along a rail. Step lifts will work well as a porch lift for the entrance ways of a building. Having a separate platform, it is much simpler for people to use the stairs without equipment blocking them – and the step lift itself offers top functionality.
Features of the Gartec 3000 Step Lift include the following:
Frameless glass door design, for a discreet appearance

Machine-room-less mechanisms, all moving parts are integral to guide rails

Massive, 400-kilogram weight capacity
Step lifts are excellent for the provision of a more heavy duty lift outdoors. With such a large capacity they are suitable for greater use, such as for heavy electric wheelchairs. As a result, you can use step lifts in the most demanding commercial environments.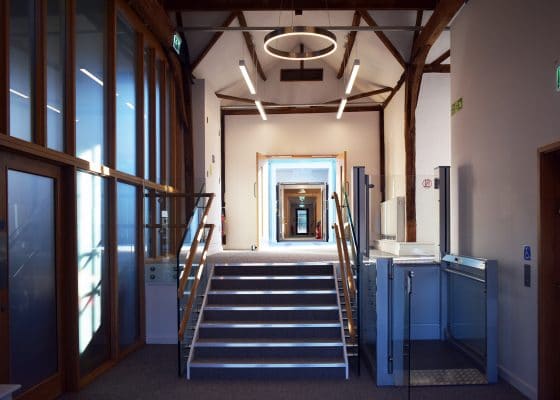 Install an Outdoor Platform Lift
Platform lifts are ideal as wheelchair lifts in public spaces where there is no attendant, such as a parking garage, outdoor shopping mall or simply the various public spaces in UK towns and cities. We have over 25 years of experience in designing and installing exceptional lifts. 
Whether you need an inclined platform lift like a stair lift, a vertical platform lift like a step lift or something else, you can install an efficient, cost-effective lift with minimal disruption by using our leading services. Please feel free to get in touch with us to find out more.