Sustainable Vertical Platform Lift Installations
Vertical platform lifts provide mobility access for wheelchair users, indoors or outdoors and in industrial, commercial and domestic environments. Discover our vertical lift designs and find a superb platform lift solution.
About Our Vertical Platform Lift
In these days of challenging operating costs, energy usage demands and strict legal requirements for access lifts, you need a reliable platform lift company to design and install them. We are one of the best options for low-cost, high-quality lift solutions in the UK.
Our vertical platform lift solutions are a superb option for sustainable, cost-effective access in a wide variety of environments. We have lifts that can go alongside stairs or for use as standalone designs.
Whether it is a commercial, industrial or even a domestic space, we can provide internal and external platform lift options that will be very economical, as well as the following benefits: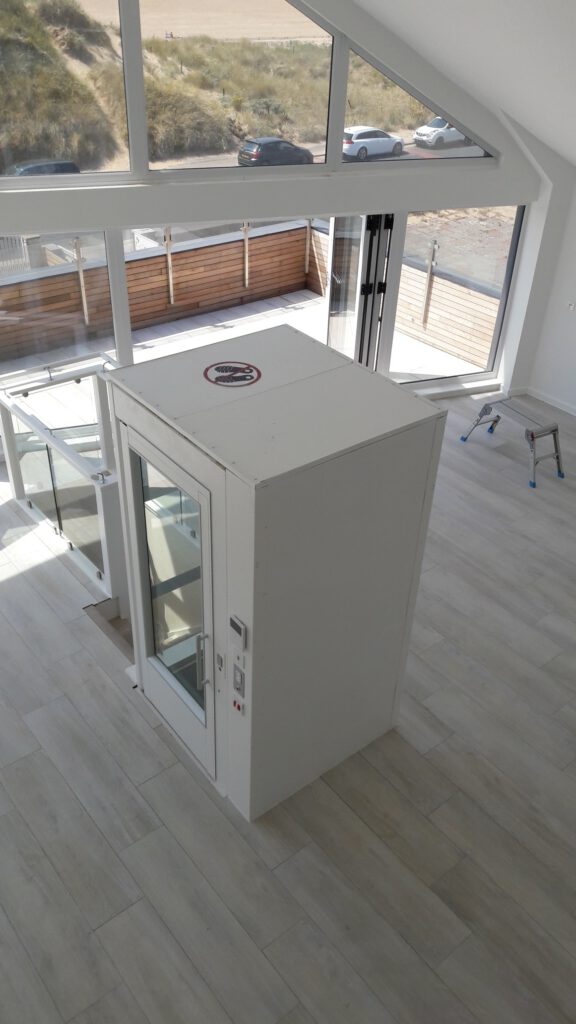 Cost-effective platform lifts
We use enclosure-less designs and other innovative techniques to keep products affordable. Whether you need a commercial platform lift for a care home or other space, we help to manage budgets while offering vital access.
Extensive customisations
You can add heavy-duty floor plates, custom colours or other finishes to suit the needs of your environment. All of our lifts are bespoke to the client and setting, whether in industrial, commercial or domestic environments.
Hassle-free installation
Our team are adept at delivering top-quality vertical platform lifts with non-disruptive and extremely efficient installations. As a result, we are the best option for when you need a platform lift fast and with minimal downtime.
We install many types of low-rise platform lifts for commercial spaces and homes, so we understand the precise needs of our clients. If you have a new or refurbishment vertical platform lift project to complete then please feel free to get in touch with us to find out more.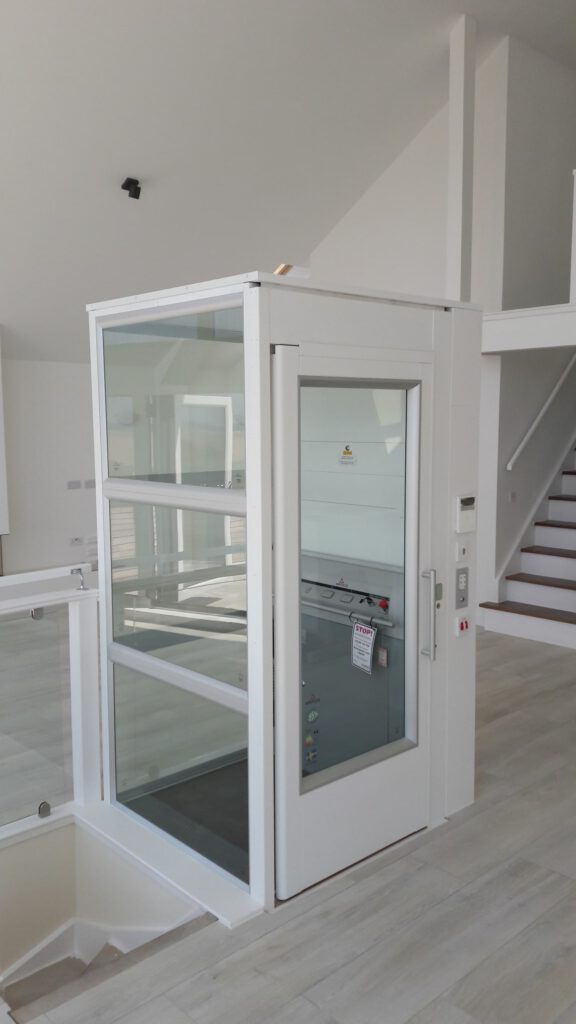 What Are the Benefits of a Vertical Platform Lift?
You can easily transport wheelchair users, passengers and attendants, even goods in many cases, by using the versatile commercial or domestic lifts within our impressive range. Some of the other benefits of installing vertical platform lifts include the following:
Indoor and outdoor flexibility: With the ability to withstand rain, cold and high heat, our outdoor options offer robust performance, and essential access, to commercial spaces as well as homes. This flexibility is superb for public and retail operations.
Mixed use options: If your operation requires the transport of wheelchair users but also goods, we can find models to suit your needs. Examples include high-weight capacity platform lifts, which are perfect for big electric wheelchairs or hospital beds.
Accessibility compliance: As your lift is installed to the highest standard by industry professionals, you can be sure that your industrial setting or commercial business will meet all requirements of building regulations part M and the Equality Act 2010.
We will give you access to all of the products within our range of lifts and we can provide options that will suit most budgets. You can rely on our innovative designs, which means wheelchair users, passengers and anyone else using the lift will always enjoy a safe, comfortable ride.
What Types of Vertical Platform Lifts Are There?
All of our lifts are very robust and will resist heavy use, so they are often most suited to commercial and industrial environments. A couple of important examples and potential lift models for use in these spaces include the following: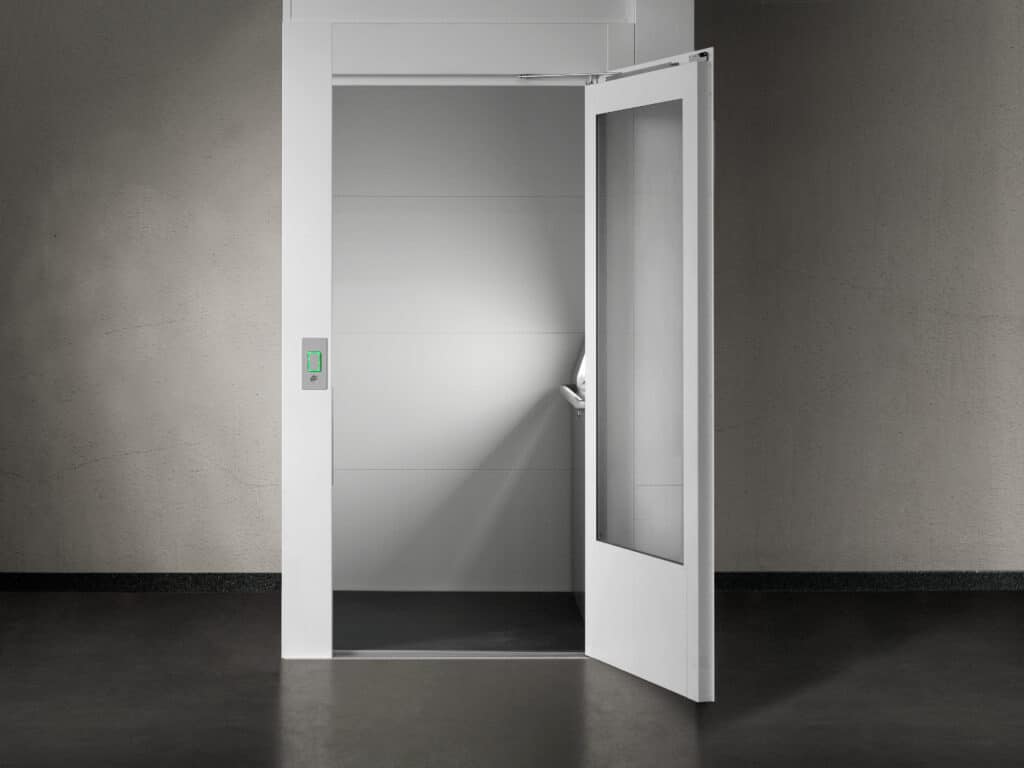 The most simple wheelchair lift, for a single user at a time, you can provide access in a small commercial operation, such as a local museum or shop, without impacting your budget or aesthetic. Take 400 kg up to 3,000 mm high.
We frequently install this lift in areas such as showrooms, where a high weight capacity is required. However, as a passenger-goods option that has a 1,000 kg load rating, you can equally install it in numerous other environments.
This lift model makes the list for its versatility, the Gartec 500 Platform Lifts will suit wheelchair users, passengers and goods. With a weight capacity of up to a huge 500 kg, industrial and public spaces can benefit greatly.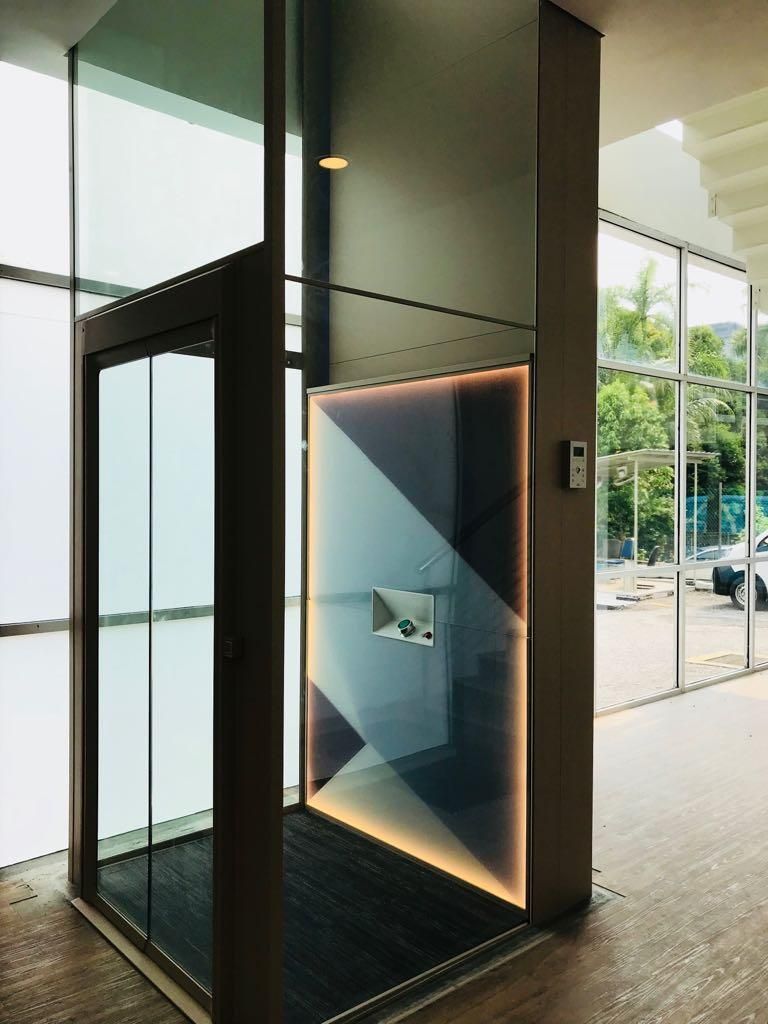 Install Indoor & Outdoor Vertical Platform Lifts
Whether you need a dedicated access option for a wheelchair or you have mixed needs for your industrial or commercial setting, we can help to find the right lift for you. Our award-winning team can also help with any domestic platform lift needs you might have.
We also offer ongoing service packages with incredible value for money too. Please feel free to take advantage of our 25 years of experience and get in touch with us to begin installing a new or refurbishment vertical platform lift today.