Stay Safe at Home With a Gartec Home Lift
The prospect of home accidents can cause concern for anyone, particularly when it comes to stairs. The fear of slips and falls can create stress for those who have experienced accidents in the past or worry about potential future incidents. As a result, seeking preventative measures to alleviate these concerns becomes an understandable priority.
Falls, especially on stairs, pose a significant risk to older adults, with NHS data indicating around one-third of people over 65, and half over 80, experience a fall annually. Even with additional support, stairs can present challenges as mobility decreases with age or due to medical conditions. Beyond physical harm, the fear of falling can significantly impact mental well-being, limiting activities, reducing confidence, and diminishing quality of life.
How Our Home Lifts Can Help You to Feel Safe Again
Living under constant worry is no way to spend your golden years, which is why we have dedicated ourselves to creating solutions that not only enhance the quality of life for our customers but also ensure their safety within the comfort of their homes.
Our range of home lifts have been meticulously designed and engineered to provide a safe, secure, and reliable means of moving between the different levels of your home, drastically reducing the risks associated with stairs.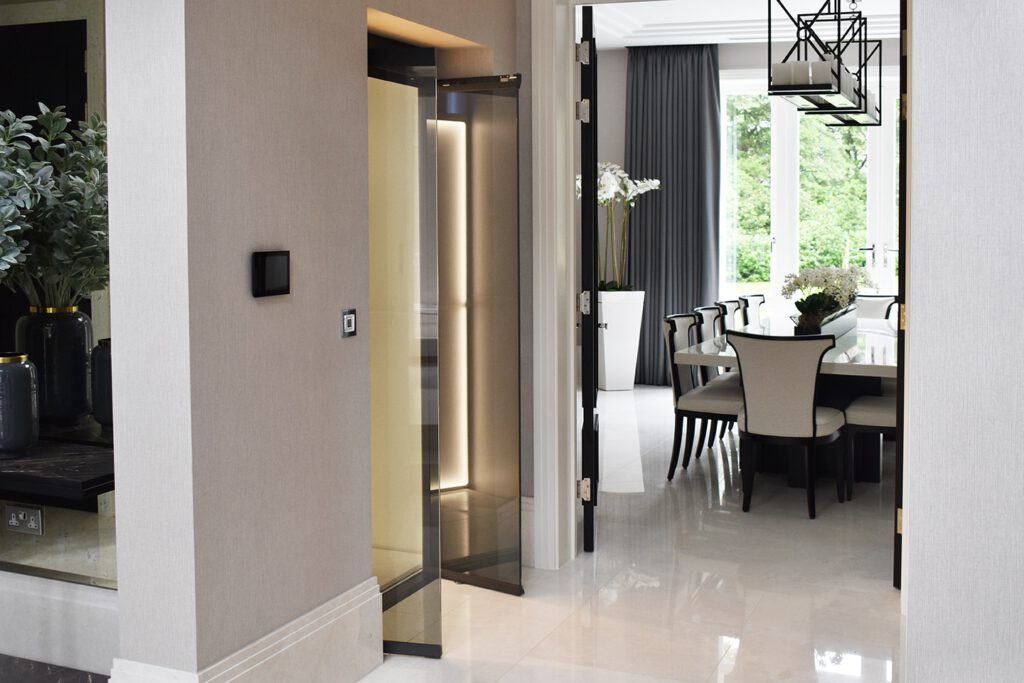 How Our Home Lifts Vastly Improve Safety
We have built our reputation on providing home lifts that offer more than just mobility – they offer peace of mind. Our domestic models come with specific safety features that ensure your safety at all times, including:
Safety Sensors:

These sensors detect obstructions and stop the lift from moving if anything is in its path. This prevents accidents and ensures a smooth ride.

Emergency Stop and Alarm:

In case of an emergency, we offer an easily accessible emergency stop button and alarm system. This gives you total control over your safety at all times.

Battery Backup:

In the event of a power outage, the battery backup system ensures your lift will not leave you stranded between floors. You can continue to ride safely and reliably, even during a power failure.

Secure Entry and Exit:

Our home lifts are designed with level access, minimising the risk of trips or falls when entering or exiting the lift.

Handrails and Seating Options:

For added stability and comfort, our lifts can be customised with handrails and seating options. This means you can make your journey between floors as comfortable and secure as possible.

Low Speed and Soft Start/Stop:

Our home lifts operate at a gentle pace and have a soft start and stop mechanism to ensure your ride is as smooth as possible, reducing the risk of balance-related accidents.

Automatic Lighting:

Our lifts are equipped with automatic lighting that comes on as soon as you enter, ensuring visibility at all times.
Our Range of Safe and Reliable Home Lifts
Our range of home lifts has been designed to cater to a wide variety of needs and preferences. Each model comes with our standard safety features, detailed above, but they also have their unique characteristics:
Aritco HomeLift
The flagship lift in our range, the AHL combines top-of-the-range technology with luxurious design. Safety sensors and secure entry and exit ensure a risk-free ride. And for those looking for an extra level of safety, the optional seating allows you to remain comfortable and secure during your journey.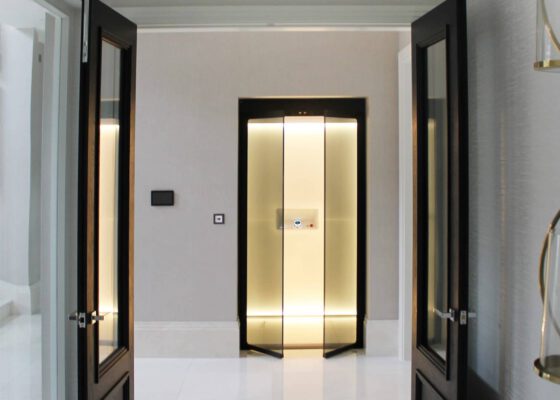 Aritco HomeLift Access
Designed to be fully wheelchair accessible, this model ensures you can move around your home comfortably, regardless of mobility issues, and with or without a caregiver. It includes extra-wide doors and spacious interiors, ensuring ease of entry and exit.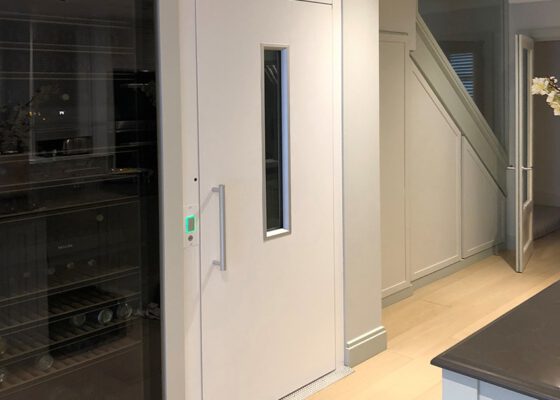 Aritco HomeLift Compact
The perfect fit for smaller homes, this petite lift does not compromise on safety, and packs its own punch despite its size. It includes all the standard safety features, plus the option for half-height doors for added security.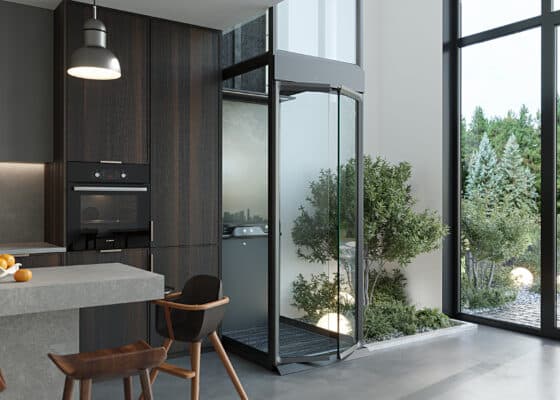 Gartec 3000 Step Lift
Specifically designed for wheelchair users faced with staircases, the 3000 Step Lift smoothly ascends and descends stairs, providing a safer alternative to climbing yourself. Equipped with secure safety edges and platform gates, this lift ensures maximum safety.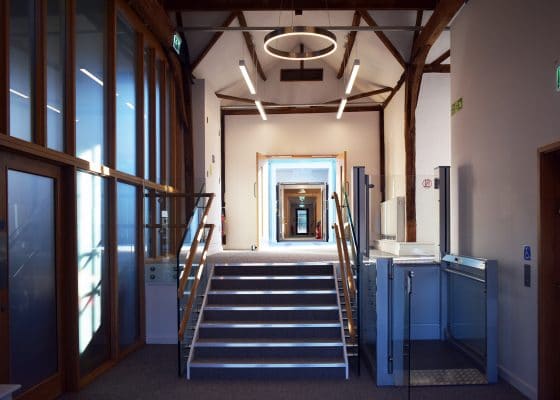 Gartec Platform Stair Lift
This stair lift glides effortlessly up and down your stairs, providing a secure, easy-to-use solution for multi-level homes. Safety edges stop the lift if there is ever an obstruction, and the folding platform ensures clear access to the stairs when not in use.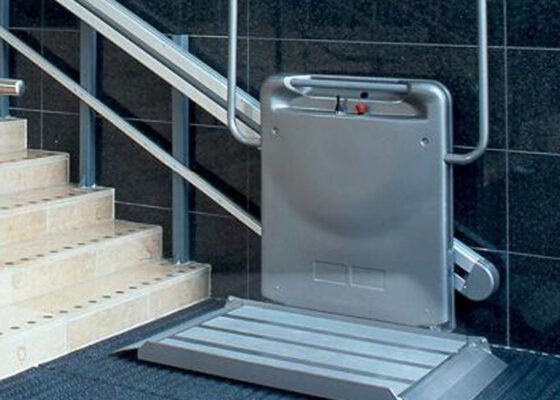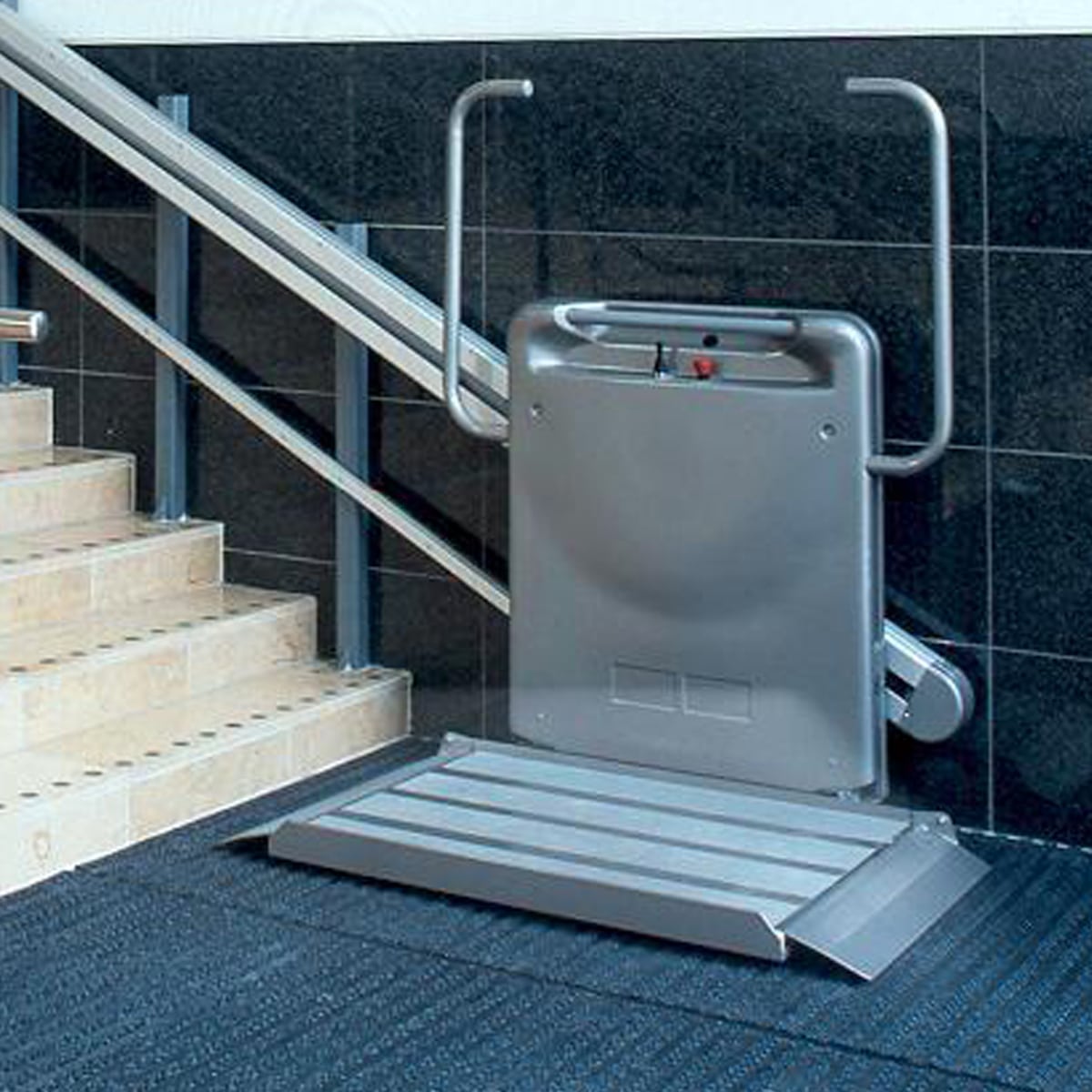 Gartec Home Cabin Lift
Ideal for those looking for safety and accessibility, but with a stylistic touch. With its enclosed cabin, this lift provides an additional sense of security and privacy. The cabin doors are equipped with safety locks that prevent them from opening while the lift is moving.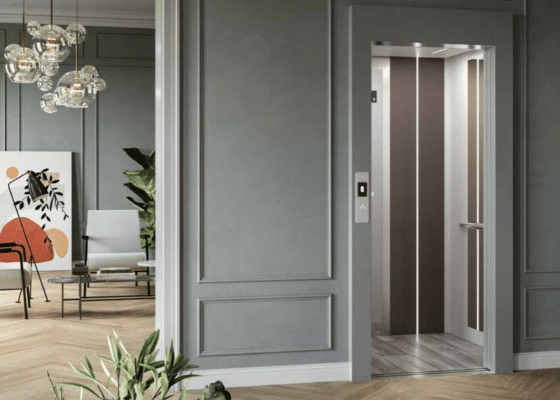 A GREENER FUTURE
We are continually working hard to reduce our carbon emissions and use sustainable materials.
---
recycled and recyclable materials
This uses less energy than a standard domestic kettle or hairdryer
of annual power usage and cost compared to a passenger lift in the same environment
An annual reduction of up to
is seen through the production of the annual power used.
---
We had a limited budget and Gartec worked out the very best option and price for us, they ensured we got the correct people involved regarding the design of the hole for the lift to travel through, and we duly placed the order. We had some misgivings about what we ordered as we were concerned about how it would look when it was installed and how obtrusive it would be, indeed we decided to amend the order so the lift had glass sides and wow! How glad we are that we did. The communication was first class all through and the aftercare has been very good.
I examined the market for a suitable lift for our premises, and Gartec had a lift that would fit into our small bar area and would not be too obtrusive, hence making contact and requesting someone visit to look at the site and advise on the best option for us, we are a grade 2 listed building and were having problems getting the planning permission for the lift to be installed where it would serve us best, Gartec made contact and arranged to visit us. Gartec was very professional and most helpful, and much more interested in getting it right for us than any of the other suppliers.
The cricket club is currently being used as a COVID vaccination centre and the lift is essential for those of limited mobility. Hence it was important to get the work done as soon as possible and on a day when the centre wasn't in use.  We're very grateful for the swift response from Gartec, the service engineer was also very competent and helpful.

---

Plymouth Cricket Club
"We turned to Gartec, and their innovative moving floor design. It was an attractive and successful option taking only 6 days to fit. The safety features include a remote lock and a Smart app operation from an iPhone, so parents can ensure no trapped fingers  or 'junior joyriding' – perfect for a family house. We have been impressed with both the product and professional installation, and would certainly consider Gartec again for another Octagon home."

---

Anton Dummer, Octagon Developments
"Both our Architect and Building Manager found Gartec Home professional, organised and proactive, and the installation process went smoothly. All the people my husband and I have dealt with have been helpful, and any queries dealt with quickly. The end result is totally integral to the build and reflects the modern architectural style."

---

Hazel Coomber, Brentwood
"I would like to say that everyone at Gartec has been very helpful. The lift is my lifeline and enables me to live here."

---

Barbara, Stourbridge
"The Gartec Home team were friendly and knowledgeable, they kept me informed and even tidied everything up at the end!"

---

Mary Jones, Abingdon
"Gartec offered a quick turnaround using a high-quality lift solution. It was important to have lifts that would complement the design and quality of the rest of the houses. The Gartec lifts offered this and only required a short installation period carried out by two friendly engineers. I am pleased with the overall look of the lifts installed and they will contribute to the townhouses being desirable to a bigger market. We look forward to working together again."

---

Keith Perfect, Bellwood Homes
Choose Safety First With a Home Lift From Us
Gone are the days of worrying about each step you take. Our home lifts are designed to eliminate the hazards associated with stairs and reduce the risk of falls, while providing a secure and stable platform that allows you to move between floors effortlessly.
Reclaim your peace of mind and explore our full range of home lift solutions today. And if you need any help deciding between models, or have a query that needs answering, our team are ready and waiting to assist you.