Home Lifts in Cardiff
We design & install home lifts in Cardiff that transform accessibility. Get a quote on a hassle-free installation for a bespoke home lift tailored to your needs.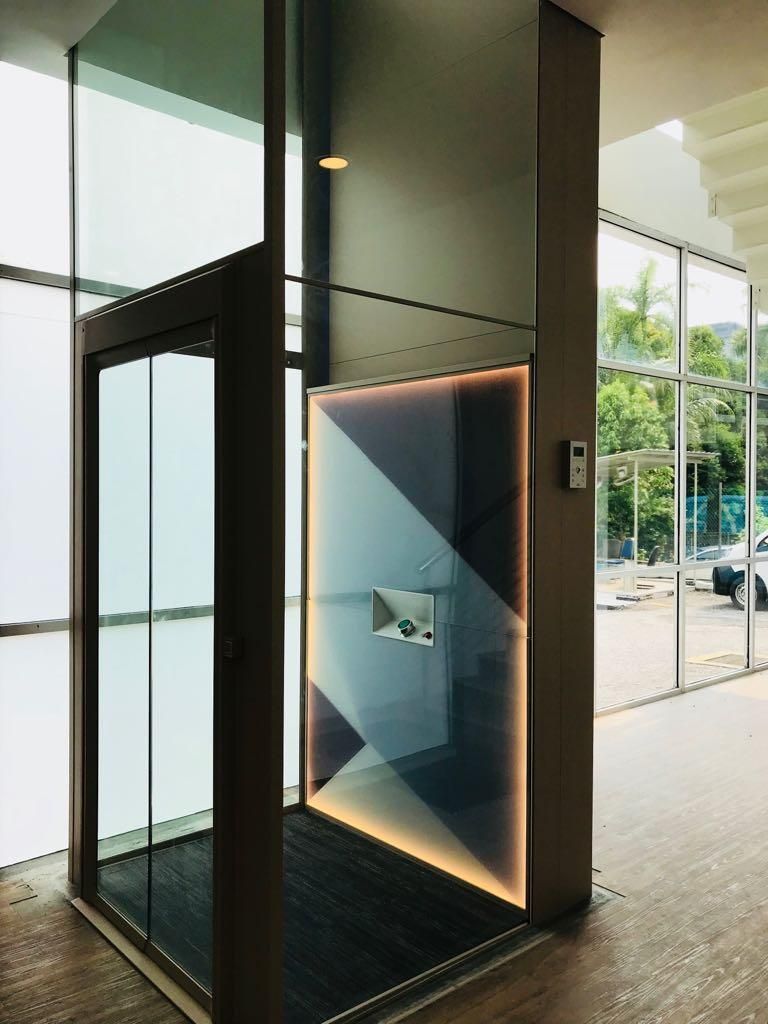 Why Us?
We are trusted suppliers of home lifts across Cardiff, providing a peerless service:
Value for money: A prioritisation on performance means our home lifts are made to last, providing an excellent long-term investment.
Hassle-free installations: Building works can be disruptive to your home and your daily life. We have honed our installation techniques to be as seamless as possible, getting the job done quickly but properly. We work around you.
Bespoke designs: Whatever your needs, we will do our utmost to meet them. Whether it's complex accessibility needs or you have a very specific design in mind, we work with you to achieve the perfect home lift.
A commitment to sustainability: Our manufacturing practices are as sustainable as possible, making use of recycled materials sourced from local suppliers.
Aritco Home Lift
This is an eminently stylish lift solution, perfectly suited to the luxury home. Able to be installed with minimal effort, the Aritco Home Lift is a desirable model for townhouses or multi-floored homes.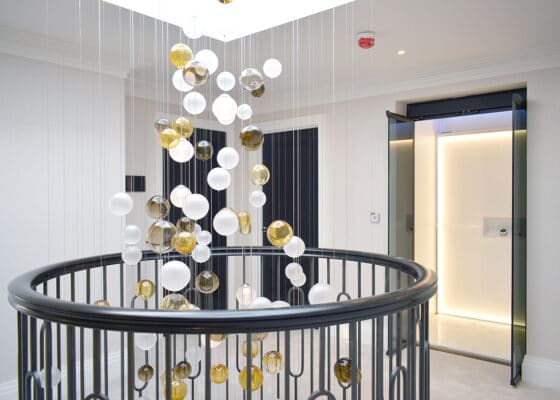 Aritco Home Lift Access
The energy-efficient electric motor of the Homelift Access means no pump boxes or machine rooms are needed for its use, making it extremely quiet and quick. Extra features make this a super-safe option for those with additional needs.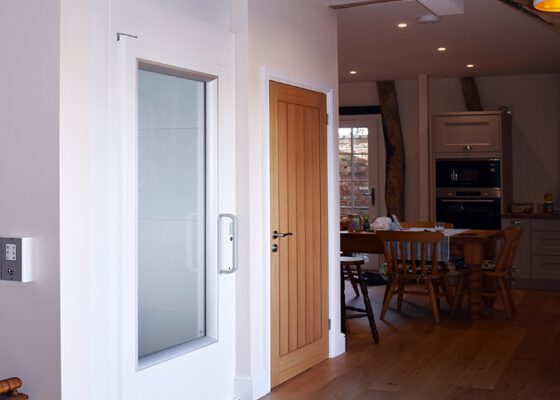 Aritco 4000
For an unbeatable compact home lift, the Artico 4000 passenger platform lift is your premium option. No major building works will be needed for a lift that takes up the space of an airing cupboard or wardrobe, making this simple and cost-effective.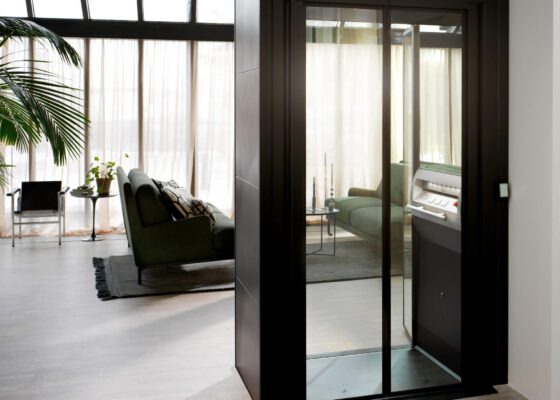 Gartec Home Cabin Lift
Evoke elegance and sophistication with this discreetly-designed home lift. The cabin is fully enclosed and has a fantastic range of customisation options to make it truly your own.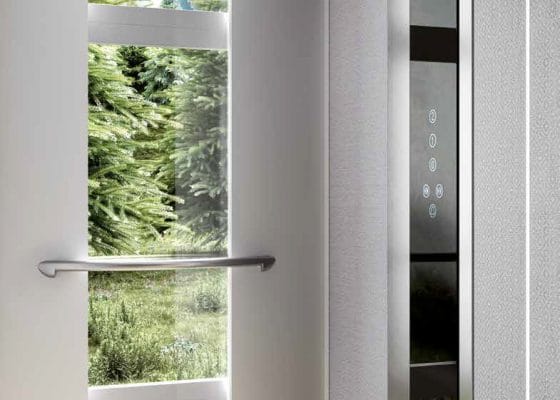 Gartec 3000 Step Lift
This lift will help wheelchair users regain independence, replacing clunky ramps with a short-rise platform. Sleekly compact, the 3-metre travel system is efficient and stylish, able to be easily customised to different spatial needs.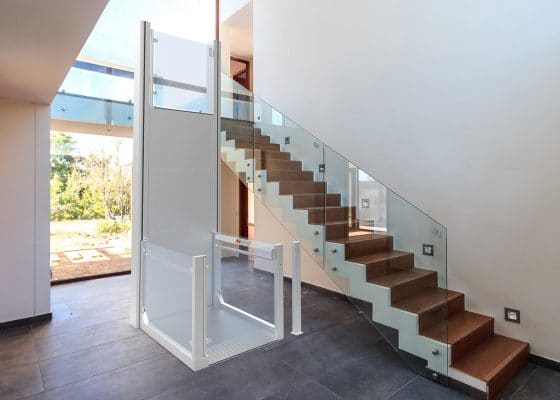 Gartec Platform Stair Lift
The Platform Stair Lift improves life for wheelchair users, working similarly to a stairlift but with a convenient platform instead. It's suitable for interior and exterior staircases and can take as little as one day to install.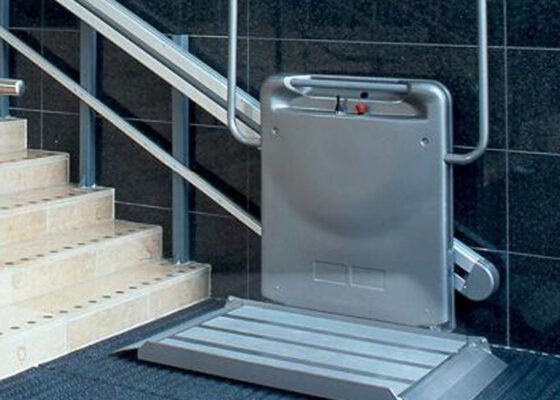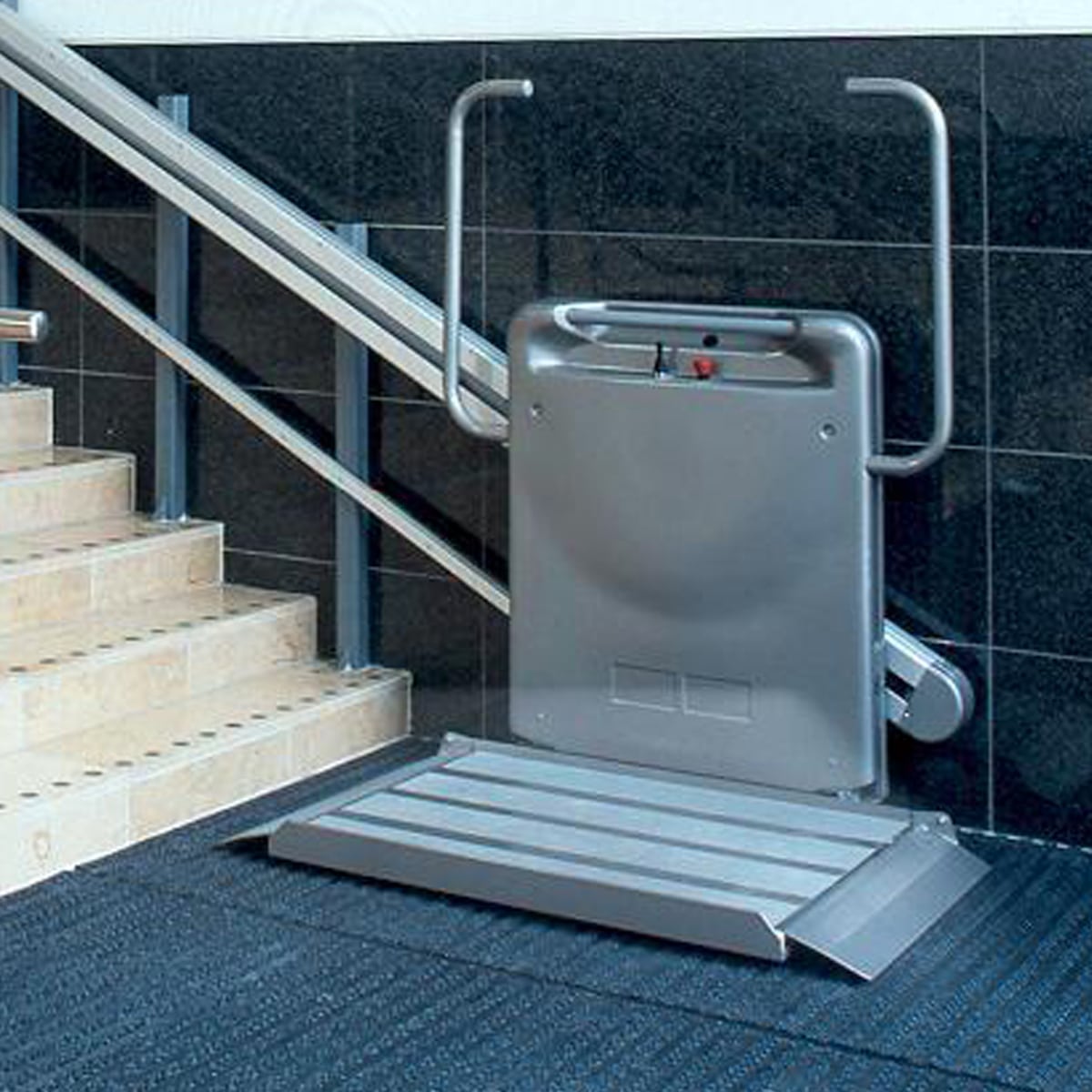 Dumbwaiter Lifts
Functionality and durability are the hallmarks of this service lift, with an extra-quiet motor and easy-to-clean surfaces. Transport food, laundry, goods, equipment, and small trolleys easily with this practical lift solution.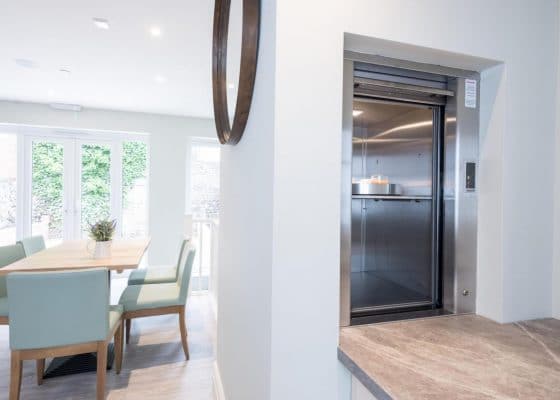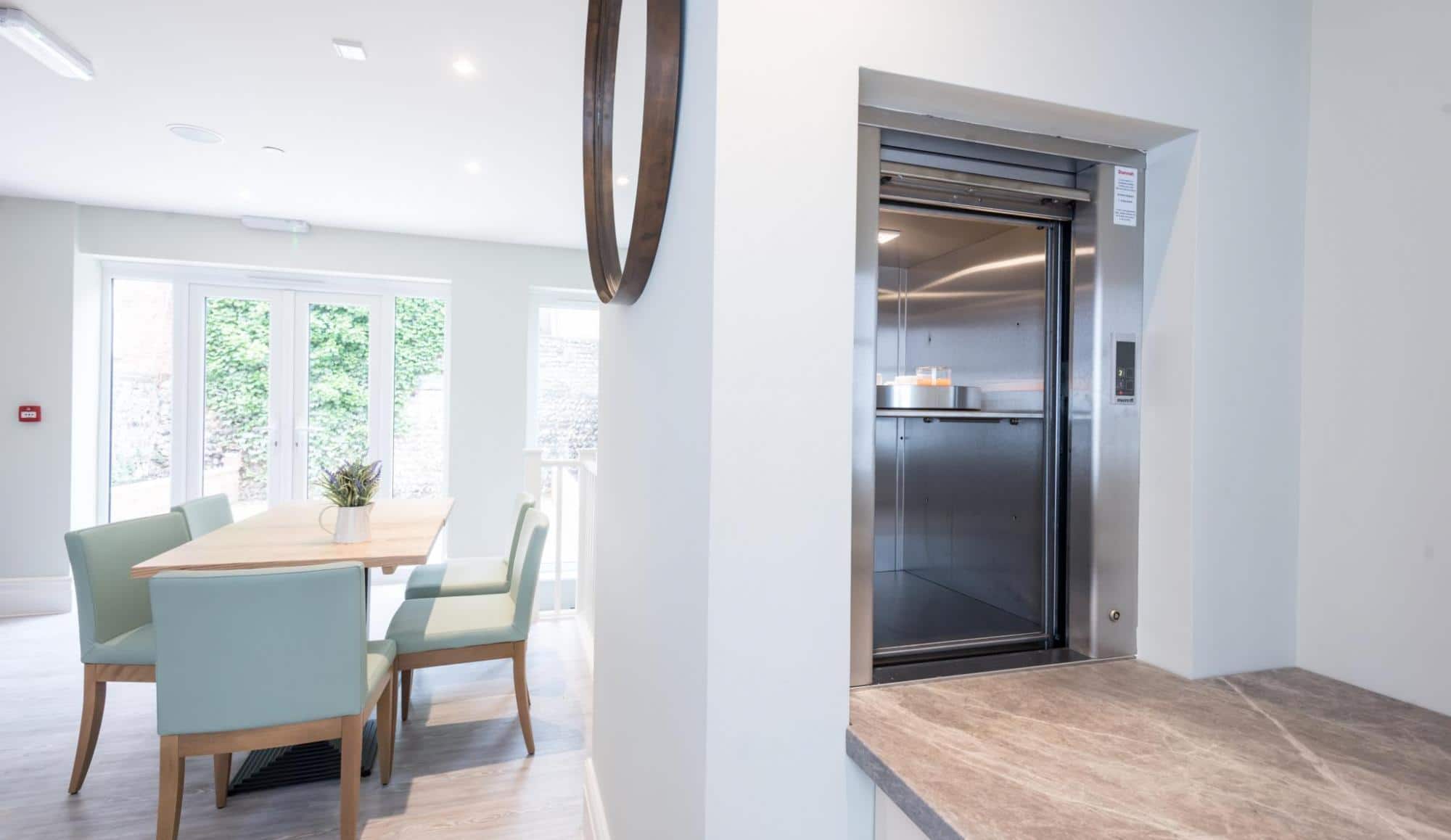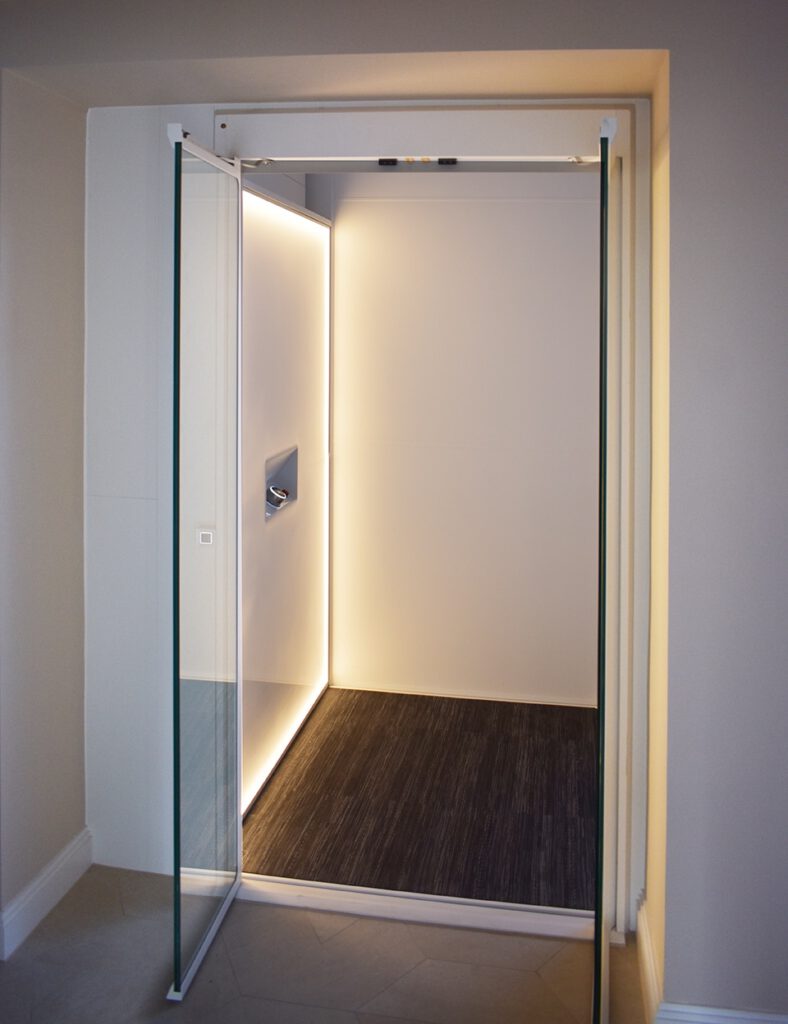 How We Work in Cardiff
Our home lifts can travel between floors on self-supporting stilts, able to effectively carry weight. We don't need to ensure there are load-bearing walls and your lift can be placed almost anywhere in your home. We only need to create a small opening in your ceiling.
This makes installations efficient and far less disruptive. A typical lift installation can take as little time as one day, increasing with extra floors.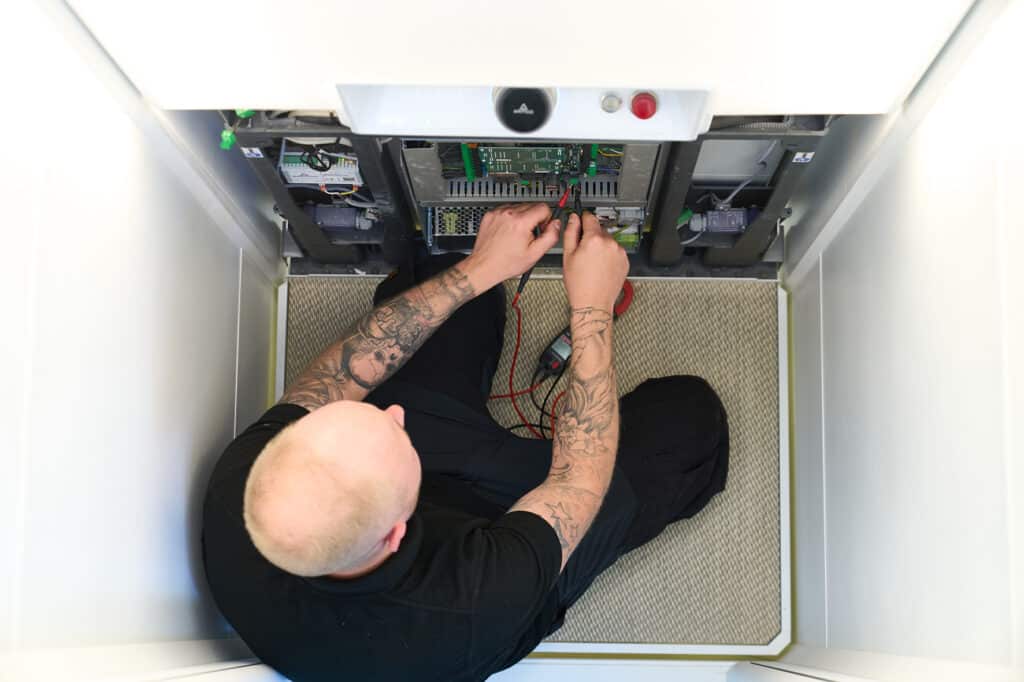 How Much Will My Home Lift Installation Cost?
As all of our home lifts are designed for bespoke needs, there is no single cost we can give. We can, however, guarantee a completely transparent quote. Our Gartec Home engineers will assess your property and project and give you a highly accurate cost estimation based on this. You will not be hit with extra fees or find hidden costs.
Choose Your Perfect Home Lift With Gartec
Our services for home lifts in Cardiff provide you with enhanced accessible living for competitive prices. Our dedicated engineers will do all they can to meet your needs, providing a home lift that improves your quality of life – and looks good doing it.
Browse our wide range of options or contact us to discuss your home lift project in Cardiff today.