Commercial Lift Installations
We offer hassle-free commercial lift installations at cost-effective prices, ideal for accessibility compliance in a business. Book our services today.
About Our Commercial Lift Installations
We install outstanding platform lifts that can help you comply with accessibility regulations in a commercial space. As a specialist hydraulic lift company, we provide installation services of the highest quality at cost-effective prices, which has resulted in us becoming leaders in the lift industry.
Our fast and efficient team can install a range of vertical platform lift designs through non-disruptive building work. You will also benefit from a few of the advantages available from our fantastic installation company:
Competitive installation costs:
Although our lifts are of the highest possible quality, we also offer the most competitive prices in the trade. No matter what type of lift you want to install we provide the best hydraulic lifts installed by first-class engineers.
Hassle-free installations:
Floor lift projects are a lot of work but we pride ourselves on being incredibly easy to work with, with professional installation services at every stage of the process. From initial design to final testing, we guarantee easy installation.
Long-lasting results:
Whether it's looking at the lift shaft and spotting a potential snag that could cause damage or seeing the potential for you to adhere more closely to lift regulations, we have experience of over 25 years in delivering long-lasting hydraulic lift installations.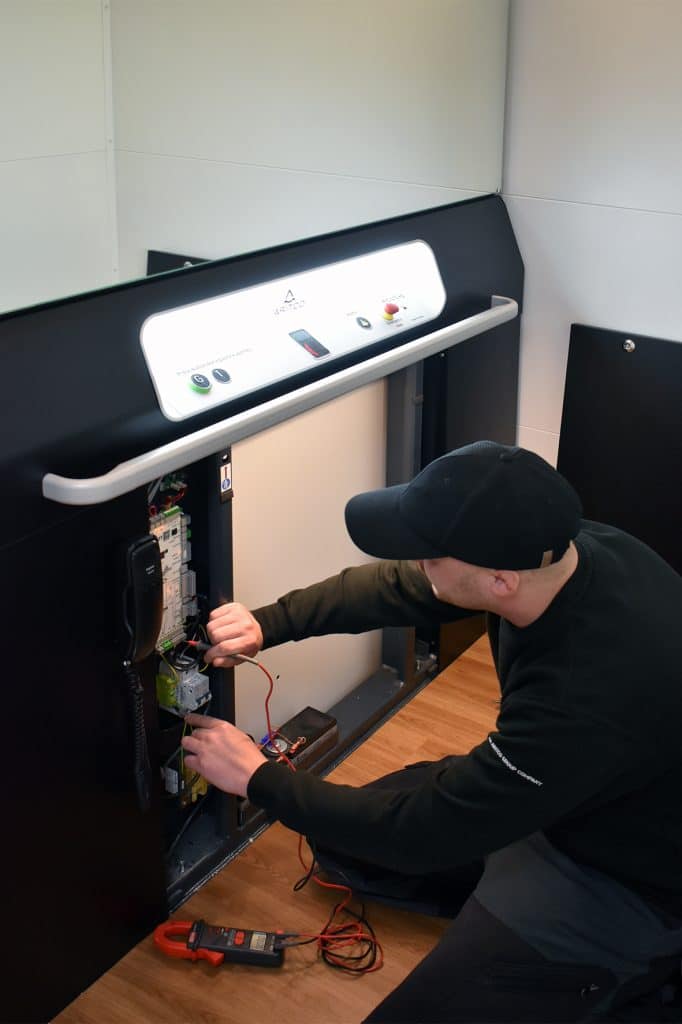 Our Lift Installation Services and Hydraulic Lift Products
The majority of our lift installations, repairs and maintenance services are for hydraulic platform lifts, which give you excellent accessibility in many commercial spaces. All of our products are developed with energy efficiency and high performance in mind, for a balanced outcome.
Some of the platform lifts that we can highlight in our commercial lift range include:
Gartec Publiclift Access
This incredibly versatile lift is ideal for many public-facing areas. It is available in a standard indoor, an outdoor, and a goods model, so wherever you happen to need it the Publiclift Access will perform as required. This model also comes with an optional lift shaft enclosure, for smoother travel between floors.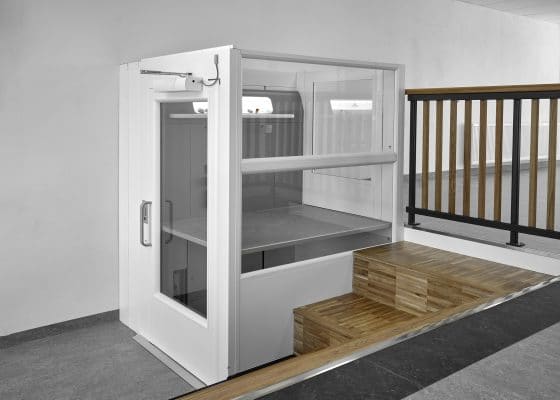 Gartec 8000 Hydraulic Cabin Stretcher Lift
The Stretcher Lift can travel up to 5 floors, so it is perfect for medium-sized commercial premises. It is ideal for care homes and multi-storey car parks, as the Stretcher Lift will safely handle up to 500 kg and has overload protection features. The floor and wall finishes are great for branding, too.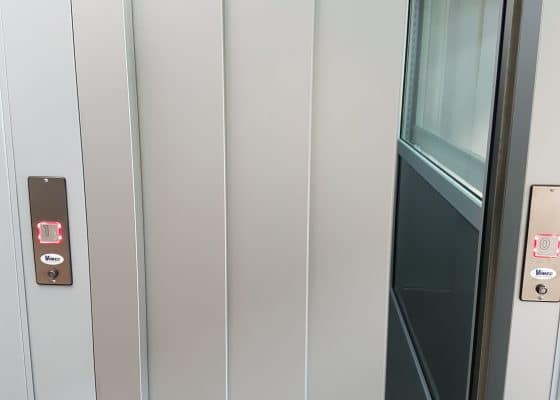 Gartec 9000 Cabin Lift
The Cabin Lift is the perfect lift installation for when you want a cost-effective lift that feels like a conventional lift. Suitable for up to 6 floors, the Cabin Lift has no machine room despite its large size and will offer a particularly quick installation. Suitable for many commercial environments, but only if they are indoors.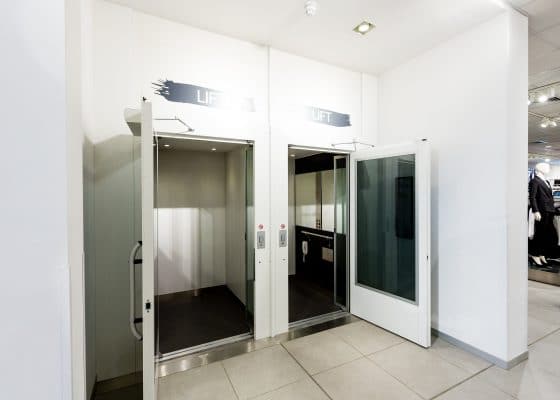 Gartec 1000 Platform Lift
For a heavy-duty platform lift installation without the big installation cost, the Gartec 1000 Platform lift is a must-have. It is an incredibly versatile option that is suitable for passengers, wheelchair users and even goods! With a massive weight capacity of up to 1,000 kg, it is perfect for lobbies and areas with high traffic.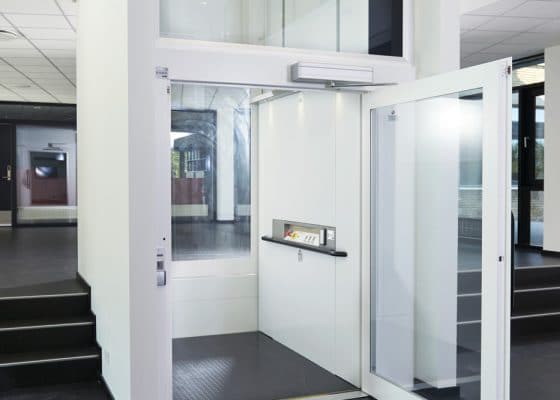 Transport between floors or accessibility compliance is a pain for many commercial spaces. If you are looking for outstanding performance in an industrial setting, such as a factory or warehouse, take a look at our range of excellent goods lifts.
Once your new lift installation is complete you can choose from one of our servicing packages, which include options for LOLER inspection and certificates. We provide six tiers of service, so you only get the precise maintenance plan you need for your business.
Start Your New Lift Installation
As we supply and install lifts with a huge variety of industrial and commercial applications, it is a good idea to talk to us about your options. We operate with a clear set of values that focus on integrity and teamwork, so you will get an honest recommendation that will suit your situation.
We have been installing platform lifts for more than 25 years, so our engineers have the skills to get the job done right. Our lifts are much easier and quicker to install than conventional lifts. Please feel free to get in touch with us for a cost-effective, hassle-free lift installation today.