Hidden Platform Lift
Our hidden platform lifts will suit all types of commercial and domestic buildings, which will give you exceptional access lifts that are partially or fully obscured through our clever installations and aesthetically-pleasing products. Discover the benefits of our hidden platform lifts.
Hidden Platform Lifts for Historic Buildings & Period Homes
A hidden platform lift will give you the ability to provide essential access solutions without detracting from the appearance of a building. Whether it is in a home or commercial setting, we are experts at designing and installing wheelchair lifts at a cost-effective price and with completely hassle-free aftercare.
If you want to provide a wheelchair user with a platform lift for a historic building or just add a goods and access lift to a period home, you can get the following benefits by working with us: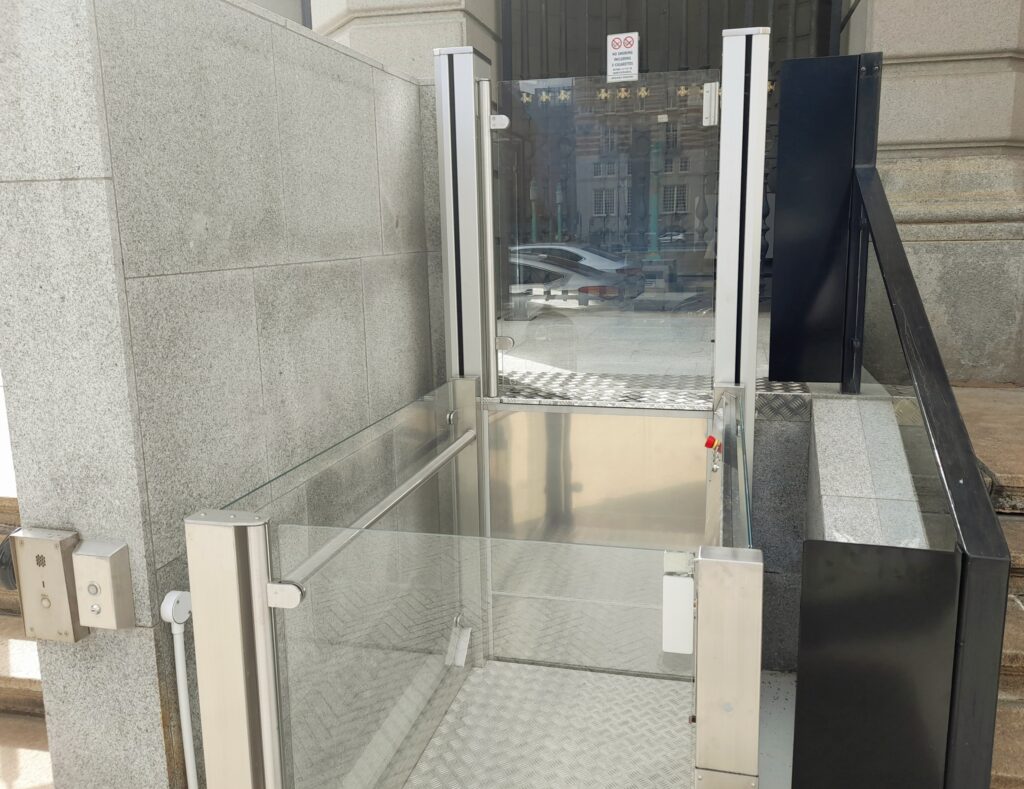 Sustainable designs
All of our lifts will make it exceptionally easy to save money on your bills, thanks to their low operating costs and ultra-efficient running mechanisms, such as the patented screw and nut system, which are very environmentally friendly.
Aesthetically pleasing installations
Whether you are installing a lift in a hidden area or you want to embrace the appearance of your lift every lift design we install comes with a light, bright, metal-and-glass look – that has a Scandinavian aesthetic.
Quality aftercare
All of our installations are available with top maintenance, servicing and aftercare plans, with a few tiers of care available depending on the needs of your home or commercial building. Take a look at our superb service packages for more.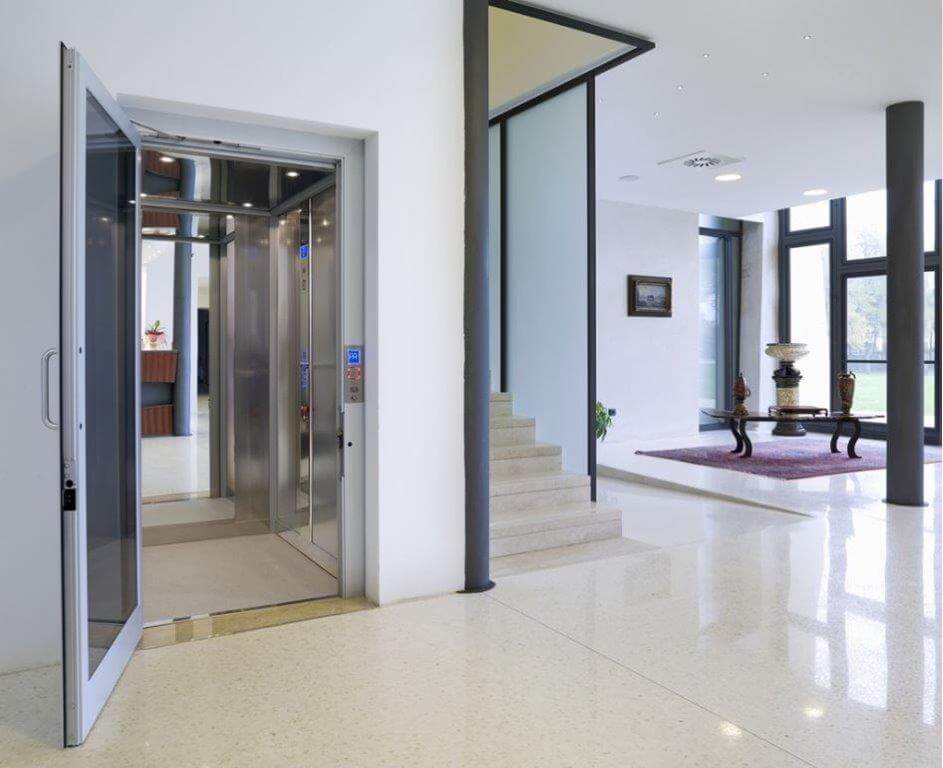 What Are the Benefits of Hidden Platform Lifts?
Most people see a lift as a functional piece of equipment, meaning they people do not typically want them to take pride of place. Hiding a lift will give you the following benefits:
Maintain character: By far the best advantage of a hidden platform lift is that you maintain the original aesthetic of the building, while still providing exceptional functionality. Hidden lifts are superb for maintaining charm and aesthetics.
Meet legal requirements: An access lift is a wonderful addition to any space but it is also a legal requirement. We often help people to fit hidden lifts in older buildings, which makes it easier to comply with health and safety or accessibility requirements
Wherever you want to install a hidden wheelchair lift, goods or passenger lift, they provide brilliant methods of access for wheelchair users, goods or even a combination of each.
Gartec 9000 Cabin Lift
With no head fixing required, this is a platform lift that is ideal for hiding in small spaces. However, you still get great performance for a commercial environment – as the lift can travel 2 to 6 floors and up to 400 kg, or 5 persons, easily.
Gartec HomeLift Access
Designed specifically for the home, this is an excellent option for a discreet home lift with top-notch performance. With many wall, door and handle choices, it is easy for us to create a bespoke hidden lift to suit all types of decor.
Gartec 3000 Step Lift
This hidden step lift will make the perfect addition to an area with a small staircase, which can be hidden alongside a step lift without taking up too much room. The glass in this type of step lift makes it very easy to blend into a space.
Install Sustainable & Reliable Hidden Platform Lifts
We create bespoke solutions for all kinds of commercial and domestic lifts, which we provide alongside hassle-free installations. If you want the most effective results, fitting and sensitive aesthetics and a reliable lift provider with over 25 years of experience, we are here to help.
If you are an architect charged with retrofitting an older or historic building, a homeowner who wants to maintain the character of their property and you want any kind of access lift to be hidden, please feel free to get in touch with us.