Install Commercial Wheelchair Platform Lifts
A wheelchair platform lift will transform the accessibility of commercial spaces, public buildings, and many other areas. Wheelchair users can use many of our commercial platform lifts, but we also have several dedicated wheelchair lifts exclusively designed for use as disabled access lifts.
Commercial Wheelchair Platform Lifts
Our vertical platform lifts are available alongside expert installation services. When you choose us you will also get to make use of a range of benefits supplied by our inclined and vertical lift company:
Hassle-free installations: We pride ourselves on being very easy to work with and our incredible indoor and outdoor platform lift designs will always give you the best result. We want to do the right thing and provide a super-smooth, long-lasting installation.
Sustainable lift designs: Whether you want a passenger lift, step lift, stair lift, wheelchair platform lift, or even a goods lift, all of our designs are very energy-efficient. Our lifts use belt drive systems, screw and nut technology and recyclable materials.
Ongoing servicing packages: When you install a wheelchair platform lift, or any other type of lift, with us you can make use of great value service packages, which will ensure your lift is maintained to LOLER and PUWER standards and works properly for a long time.
If you want an internal or external wheelchair platform lift we can help to supply and install amazing hydraulic and electric designs with minimal building work. Get in touch with us to start your new commercial wheelchair platform lift installation today.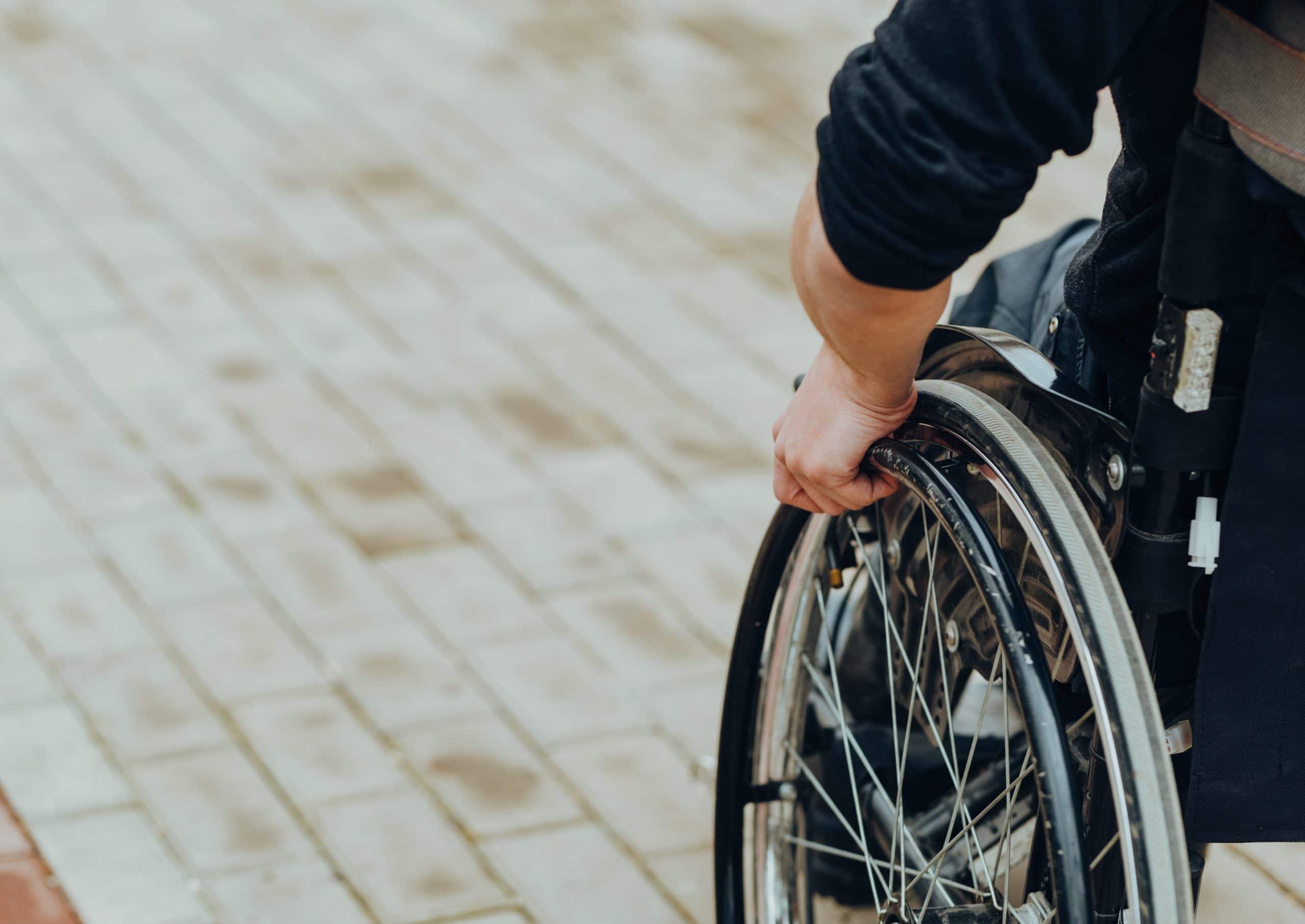 Our Wheelchair Platform Lifts
There are many designs within our range of commercial lift models, each of which will make perfect options for wheelchair users. However, many of these designs have other functions as their primary purposes, such as carrying passengers or goods. 
Below, we have noted down some details and technical specifications on the dedicated wheelchair platform lift designs we provide:
Gartec 3000 Step Lift
One of the most simple but effective internal and external wheelchair platform lifts is the Gartec 3000 Step Lift. It will make a valuable addition to many types of commercial space, such as a theatre, shopping centre, transport hub, or even a school. 
The Gartec 3000 offers the following specifications:
Small lift height of up to 3 metres – perfect for small staircases in mezzanines, such as those found in a hotel or cinema

Interior and exterior use: the sturdy vertical platform will withstand all types of bad weather and hot or cold temperatures

Weight capacity of up to 400 kg, making it perfect for many different types of wheelchair design
This lift uses an ultra-efficient belt drive system with an emergency battery backup, so it is one of the best types of lifts if you are looking for an option that requires minimal maintenance. You can view the full technical specifications, dimensions and more in the Gartec 3000 brochure.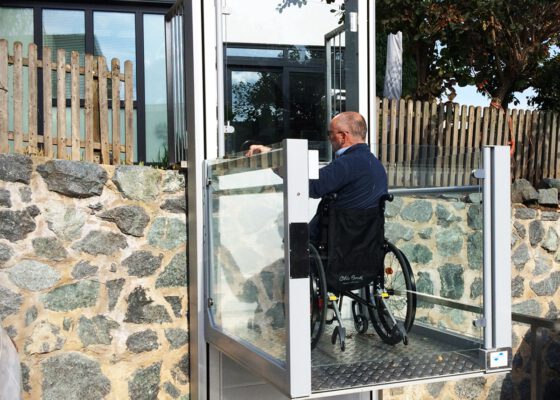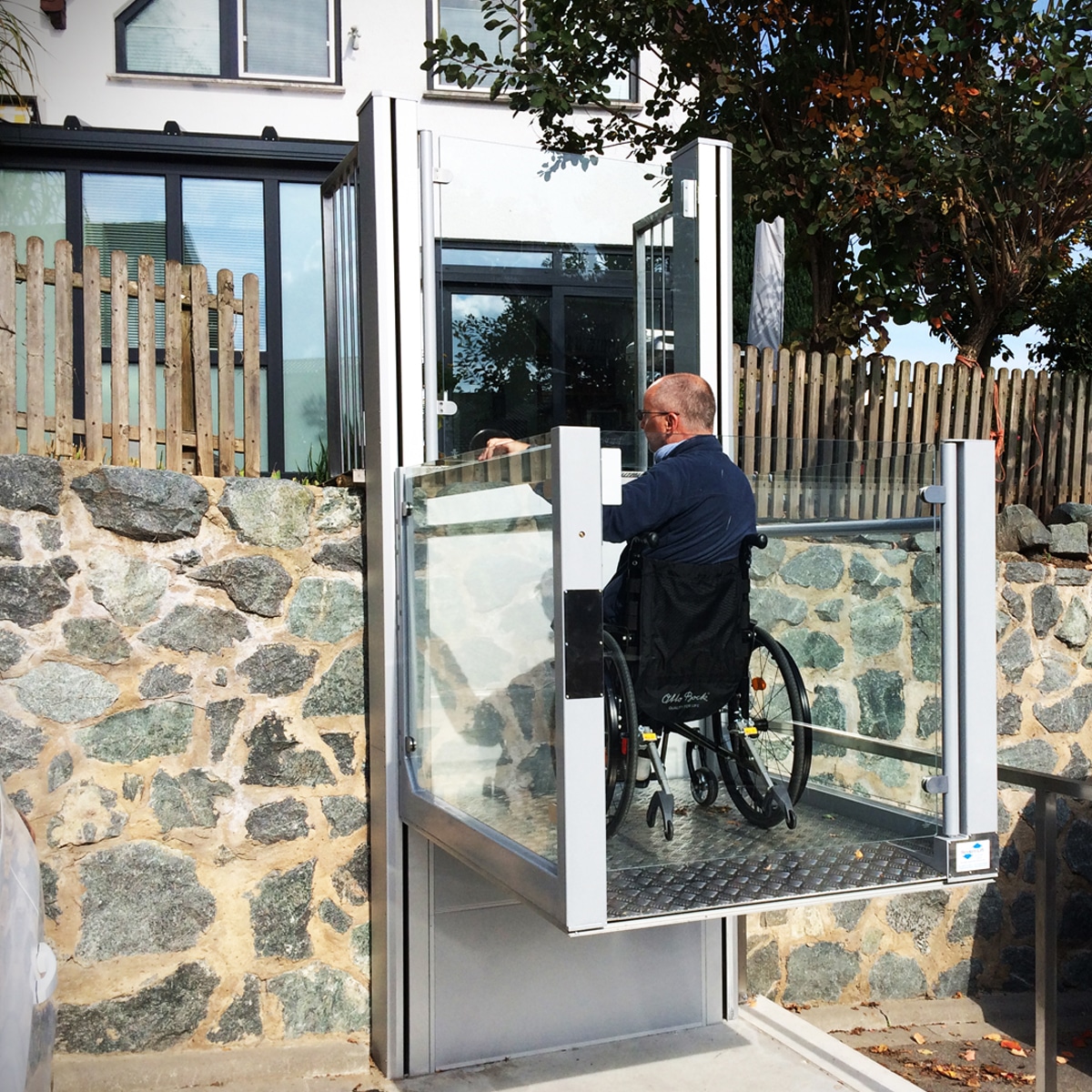 Gartec Platform Stairlift
If you are looking for an ultra-efficient, versatile, and cost-effective wheelchair platform lift you need look no further than the Gartec Platform Stairlift. This dedicated disabled access lift is suitable for wheelchair users, providing simple access to the upstairs in a clever, folding design.
The Gartec Platform Stairlift offers the following features and specifications:
Lift call buttons, which will allow wheelchair users to take the lift even when it is folded, or at the opposite end of the staircase

Emergency user stop safety features for the rider and automatic sensors that halt movement when arriving at the bottom and top

Joystick controls for smooth, comfortable movement while riding the lift
Although the Gartec Platform Stairlift is intended for short journeys, it still has some top safety features, including arms and safety barriers. This wheelchair platform lift can be installed on the left or right side of the stairs. See its dimensions and more information in the Platform Stairlift brochure.