Platform Scissor Lift Table
The Gartec Scissor Lift Platform is ideal for industrial lifting with full compliance to health and safety. Learn more about our scissor lift table here.
About Our Platform Scissor Lift Table
The Gartec Platform Scissor Lift is one of the best hydraulic lifting tables for use in heavy-duty working environments. It starts as a simple hydraulic table top lift and travels up to 9.5 m in height while carrying up to 10,000 kg. It can be used as a high-quality goods lift or passenger lifting platform, with many additional features available. Customisations include rails, buttons, materials and colours, so you'll even be guaranteed a lift table that can be tailored to your needs.
Build your perfect electric scissor lift by getting in touch and telling us more about your requirements.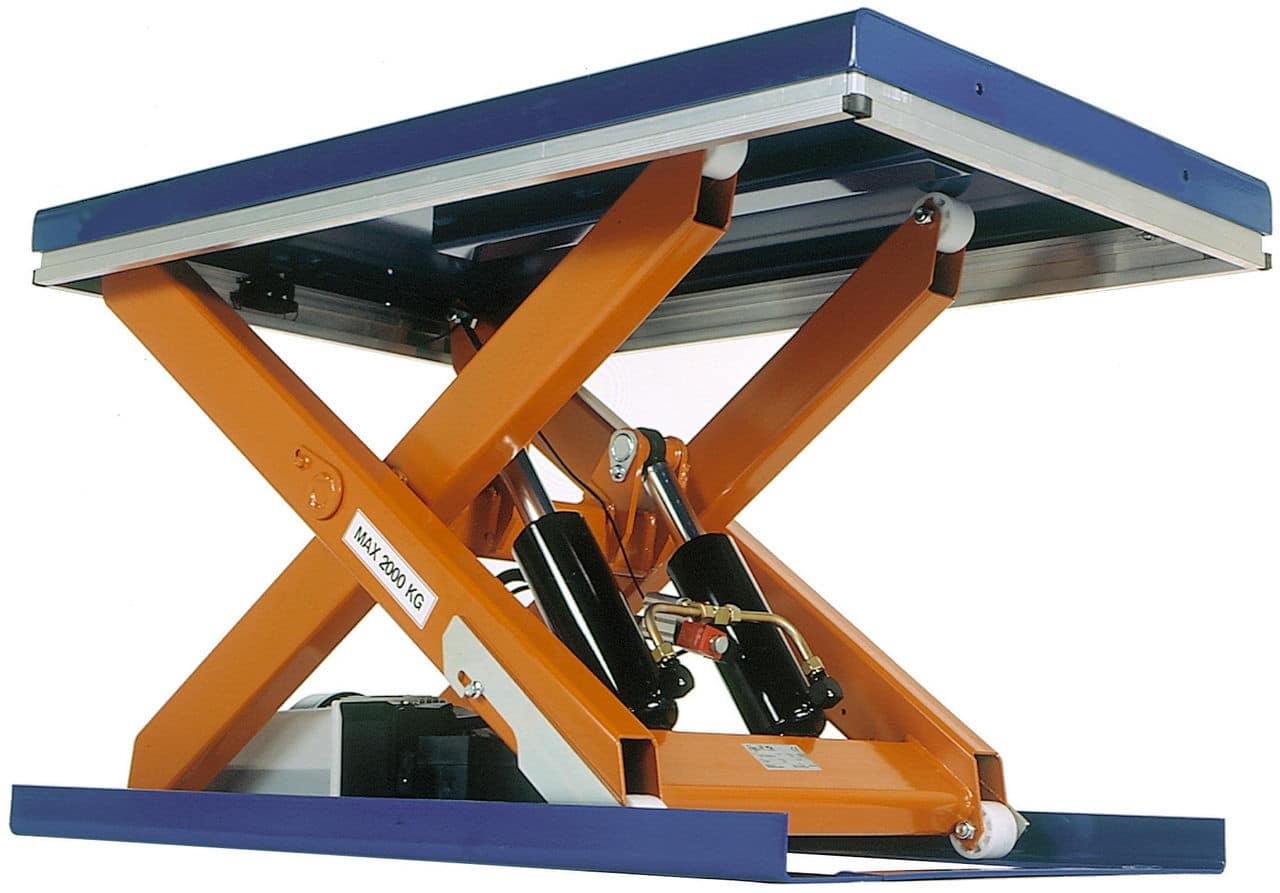 Features of the Gartec Platform Scissor Lift Table
Strong safety edge perimeter bars
Safety spacing; there are no trapping points in this design
Armoured hydraulic hoses with burst valves
Overload protection features tested up to 130%
Powerful hydraulic cylinders with high-pressure seals
Benefits of the Gartec Platform Scissor Lift Table
Many customisations are available – perfect for all types of specialist industrial use
Versatile and mobile; suitable for internal and external use, unlike static scissor lifts
Compact integral power pack and slim folding
Adjustable speeds for precise control
The Gartec Platform Scissor Lift table is one of the best materials handling lifts on the market. You can easily lift goods, people and more with this outstanding lifting trolley. Our scissor lifts will help enhance the processes of many industrial settings, most notably warehouses and factories.
This type of scissor lift table is also ideal as a versatile pallet truck, removing the need for any lifting, bending, twisting or other potentially hazardous manoeuvres by warehouse staff. The lift is suitable for a range of loads common to many warehouses, such as Euro Pallets.
Our scissor lift trolleys will boost efficiency in the workplace as well, thanks to their precise range of lift heights, so the Gartec Platform Scissor Lift table is one of the best options for when you want the ability to react to different situations in an instant.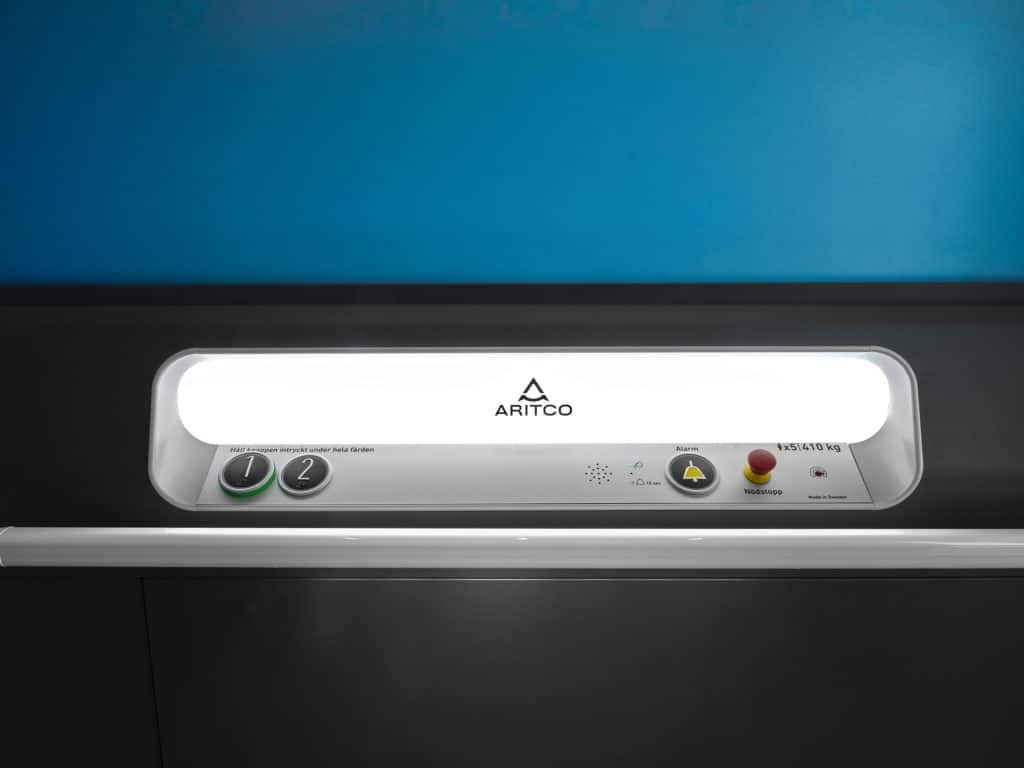 Safety Features of the Gartec Platform Scissor Lift Table
The Gartec Platform Scissor Lift table is one of the safest heavy-duty scissor lift tables for all industrial settings, from the busiest product lines to the largest warehouses. The 10,000 kg weight capacity is key to safety, which also makes it one of the strongest electric lift tables for its size.
Other safety features include an option for handheld or wall-mounted controls, which give the operator a much more precise ability to manoeuvre the table than a foot pump. This model also happens to feature an ISO 9000 accreditation and is CE marked.
Gartec Platform Scissor Lift Table Specifications
Type of Lift
Scissor Platform Lift

Box profile mechanism

Usage
Goods and Passenger or Goods only
Environment
Internal or External
Drive System
Hydraulic cylinder system
Power Req.
3ph, 380-500v, 50Hz standard remote or integral power pack
Motor
24V
Compliance
IP54 – electric & hydraulic system

ISO 9000 accreditation

CE marked
Measurements of the Gartec Platform Scissor Lift Table
Travel
600 – 9,500mm
No. of Floors
2
Pit / Ramp
165 – 985mm (pit or ramp)

Closed height +5mm

Rated Speed
0.03 – 0.15m/s
Capacity
500 – 10,000kg
Note: Please see the full brochure for more technical details here.
Get in Touch to Order the Gartec Platform Scissor Lift Table
We offer a fantastic scissor lift table that handles heavy-duty and industrial lifting in areas such as warehouses, production lines, construction sites and more. The powerful hydraulic Gartec Platform Scissor Lift table packs a huge 10,000 kg capacity into a small, slimline package. The reliable electric motor also handles all types of goods, passengers or both, so it is a versatile choice.
Our products help many industrial settings to comply with health and safety regulations, and the customisations on this innovative lift make it a very smart option for industries where precise lifting is required. Feel free to ask us for any type of custom specification you may need.
There is a huge variety of lifts available from the Gartec range, and the Platform Scissor Lift table is an example of a specialist item designed for industrial settings – where reliable performance and high safety levels are needed as standard. Please get in touch with us today to learn more.
What is a scissor lift table?
A scissor lift table is a type of platform lift. It gets its name because it uses a folding scissors mechanism, which gives it the characteristic X-shaped look when it is unfolded. While many are hydraulic, including the Gartec Platform Scissor Lift table, they may use other methods of extending the scissors mechanism. For example, many scissor lift tables are pneumatic or use mechanical methods of extension. On small tables, it is also possible to elongate a scissor mechanism manually. Scissor mechanisms are common in lift tables but you may also see them in daily life – for example, they are featured in many bathroom mirror designs.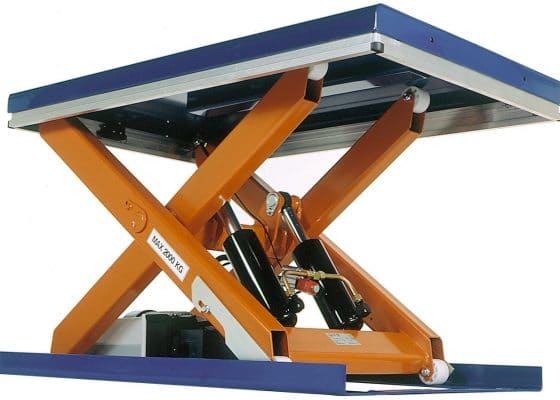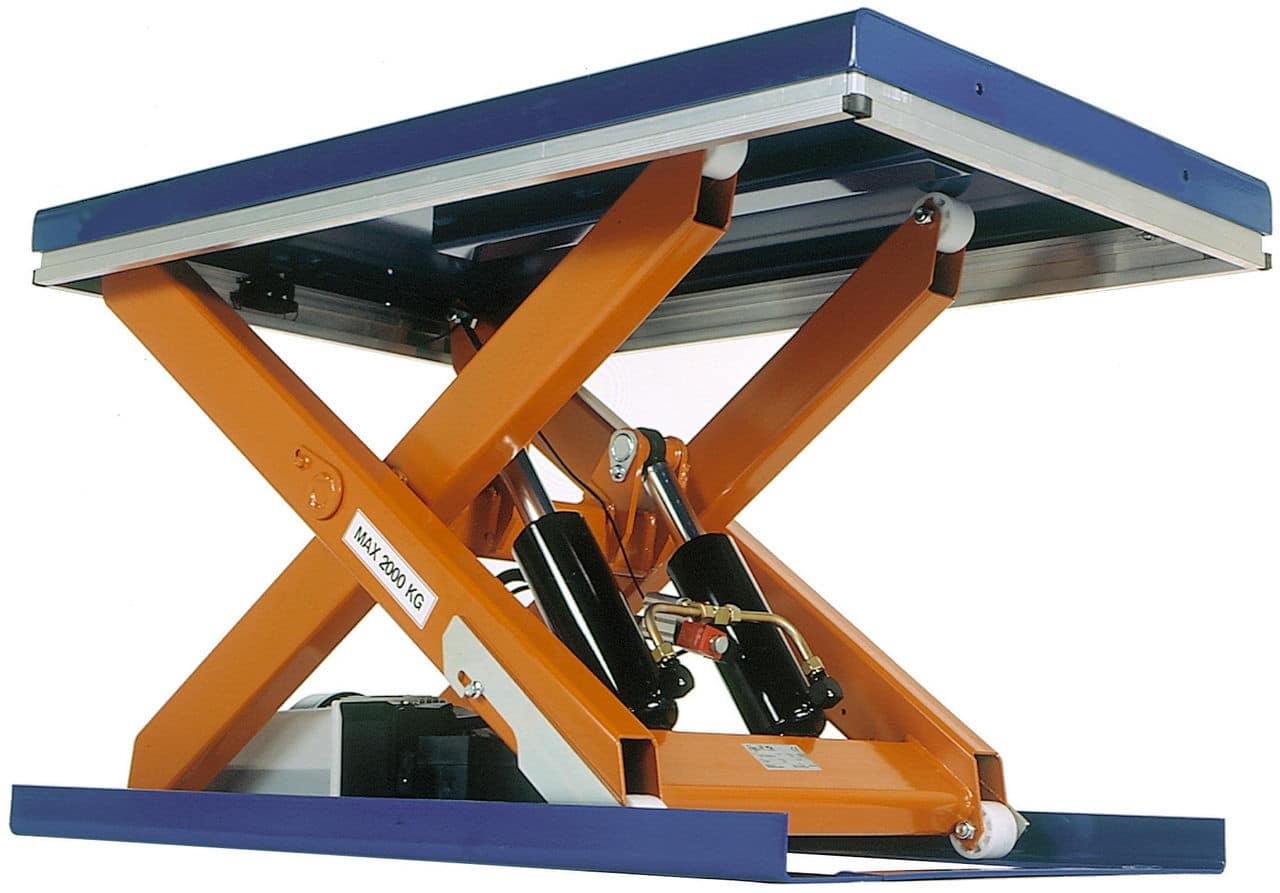 How much does a scissor lift table cost?
The main factor in how much a scissor lift table will cost is its weight capacity. A larger weight capacity requires more substantial platforms, stronger scissor mechanisms and more powerful hydraulics. There are also a lot of potential customisations available on the Gartec Platform Scissor Lift, which can make it more difficult to accurately price the table. Aside from simple colour changes and safety labelling, there are also options for different power packs, materials, design styles and more – you should contact our team if you want to find a precise estimate on costs.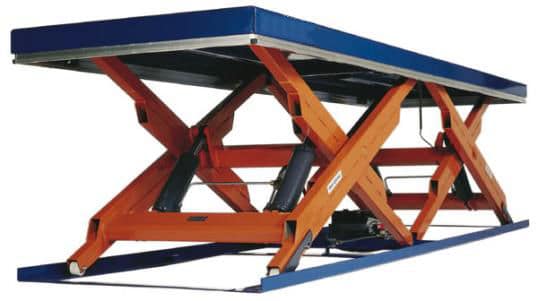 How does a lift table work?
A lift table uses the hydraulic fluid contained in the mechanism to elongate the scissor legs. The motor pushes the fluid in and out of the cylinders, which creates sufficient hydraulic force to extend the scissor mechanism – thus lifting the platform. On the Gartec Platform Scissor Lift table, there are high-pressure seals on the cylinders, which is part of how it achieves the incredible 10,000 kg weight capacity.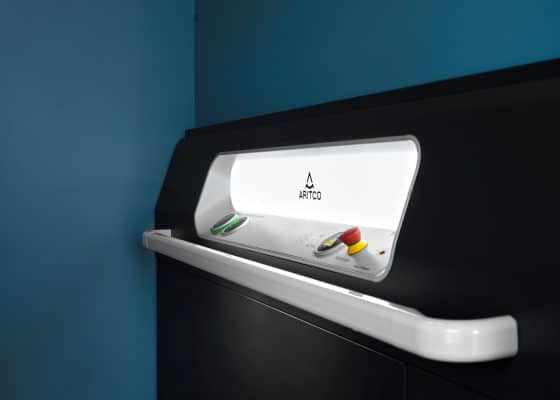 Please feel free to get in touch with us if you have any questions on the Gartec Platform Scissor Lift table or to find out more on how to buy it today.