House Lifts for Disabled Access
We have a range of models available. See our house lifts for disabled access.
About Our House Lifts for Disabled Access
When it comes to domestic lifts, you want style and substance. On the one hand, you do not want stairlifts that are too slim and discrete to suit your needs. On the other hand, you do not want large disabled access lifts that require large lift shaft installations or bulky enclosures. So, you need our range of house lifts for disabled access – those used for carers or wheelchair users.
Our home lifts offer many reliable options, including wheelchair platform lifts and step lifts. Not only that, but when you choose us you'll get to take advantage of the following benefits of our fantastic installation service: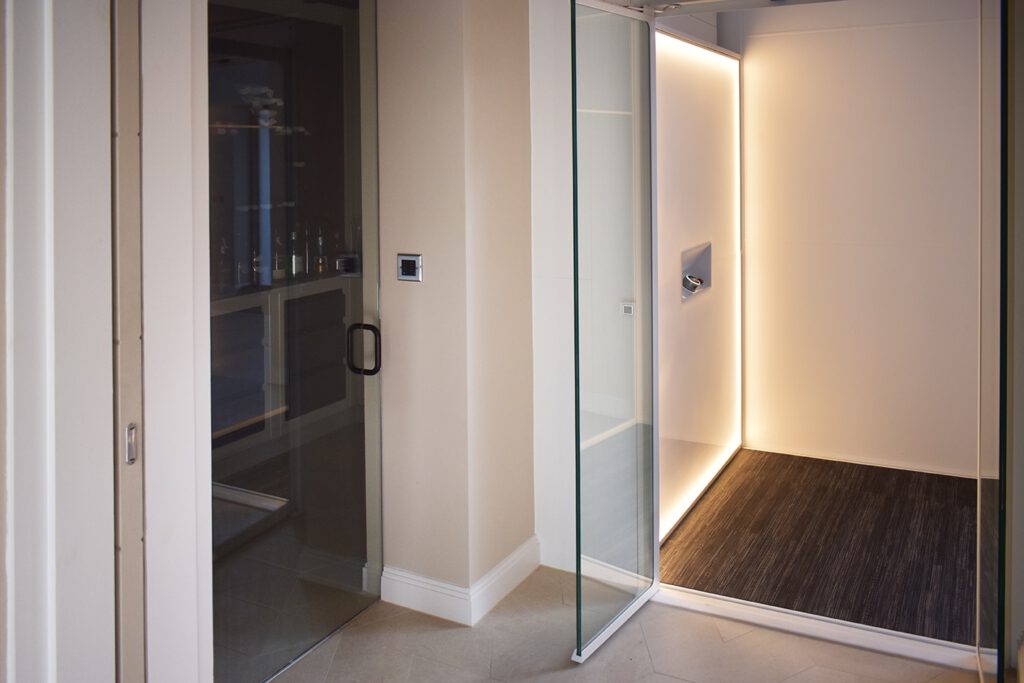 Efficient installations:
Our processes are developed from over 25 years of experience in the trade. As a result, we offer an exceptionally rapid installation speed. Not only that, but our lift products are simple and use innovative techniques, such as shaftless designs, which can mean your installation is completed in as little as one day.
Stylish, sensitive installations:
We all know the appearance of a jarring vertical platform lift, which can detract from the sense of comfort in your home. Our creative team can install house lifts for disabled access with decor and design in mind, which means our installations will add value to your home whenever it's time to sell.
Reliable house lifts:
With a lift designed for precisely the scale of use that you require there is little chance of any breakdown with simple regular maintenance. We can install a robust wheelchair lift that will work every time you need it, and there are models with safety features such as battery backups for total peace of mind, too.
Although the trustworthiness and reliability of our home lifts are second to none, we recognise that lift costs may influence your product selection. This is why we offer multiple product lines with different lift prices, so after installation your costs will be completely manageable.
If you would like to learn more about our wheelchair platform lifts and how our access lift solutions can enhance your home, please feel free to get in touch with us.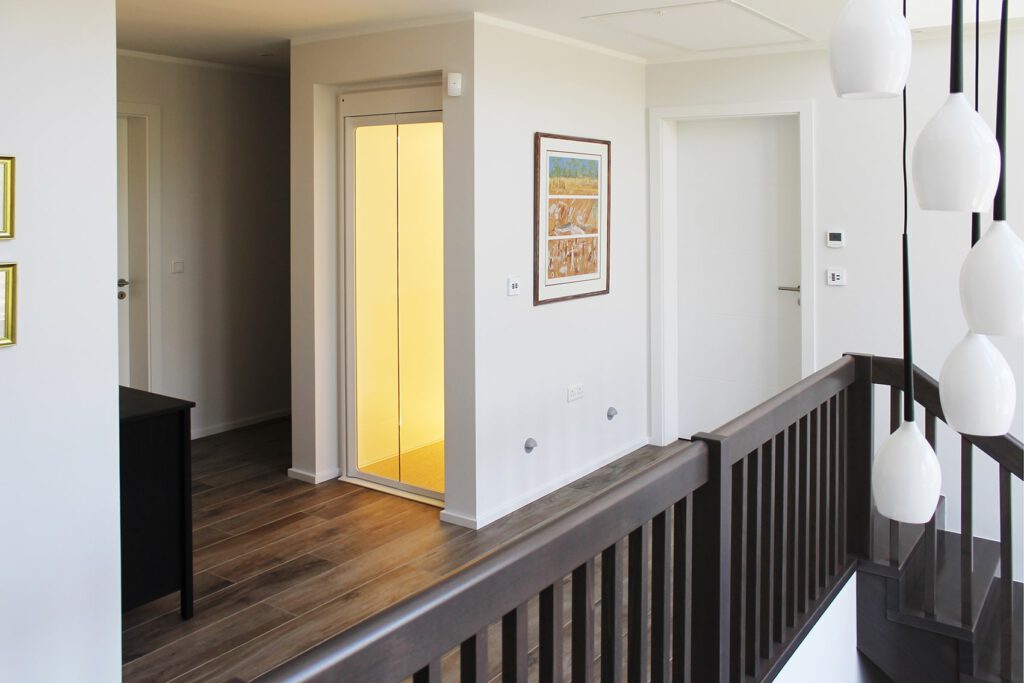 Learn More About Our House Lifts for Disabled Access
We have several fantastic options, so when you make the decision to install house lifts there will definitely be a perfect model to complement your home nicely. While there may be some structural requirements, you should also find that our versatile installation team will be able to advise on the best options for your situation.
Many of the best options will be in our Gartec home lift range, which includes a selection of wonderful options that are amazing for boosting your quality of life:
Gartec HomeLift (AHL)
With sleek aesthetics and a Scandinavian influence, the Gartec HomeLift (AHL) is a modern, luxurious and subtle option. It also lifts you up to the next floor very easily. The safety features, lighting options and energy efficiency make this one of the best house lifts for disabled access, with minimal building work.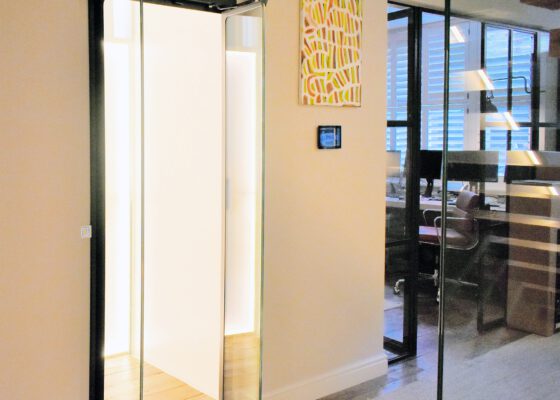 Gartec HomeLift Access
A solid home lift, the HomeLift Access is versatile and will take up to 6 passengers. It is ideal for bulkier electric wheelchairs and other mobility equipment and features incredibly low operating costs. The HomeLift Access has an unobtrusive design and installation thanks to its shaft enclosure, which is included.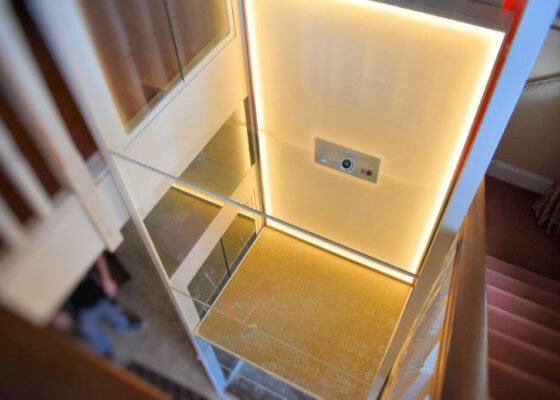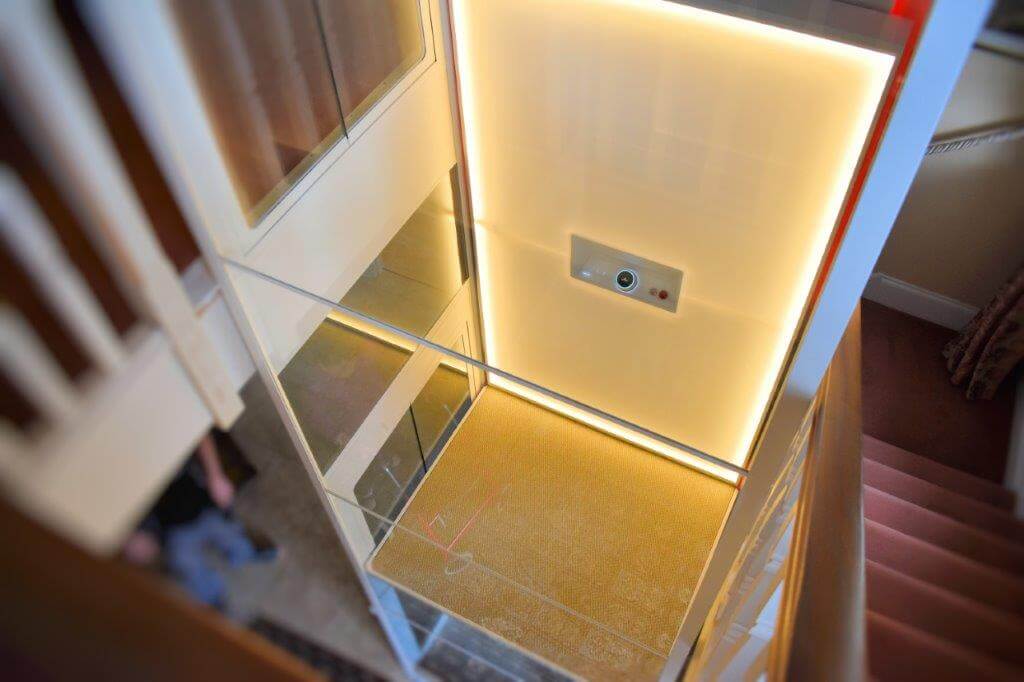 Gartec 4000 Platform Lift
The 4000 is a passenger platform lift that blends ease of access with your potential care requirements. It only requires a 50 mm pit to install and is as small as an average cupboard or wardrobe. Eco-friendly and super-efficient, the 4000 can transport 2 passengers in the home and is a stylish, modern home lift.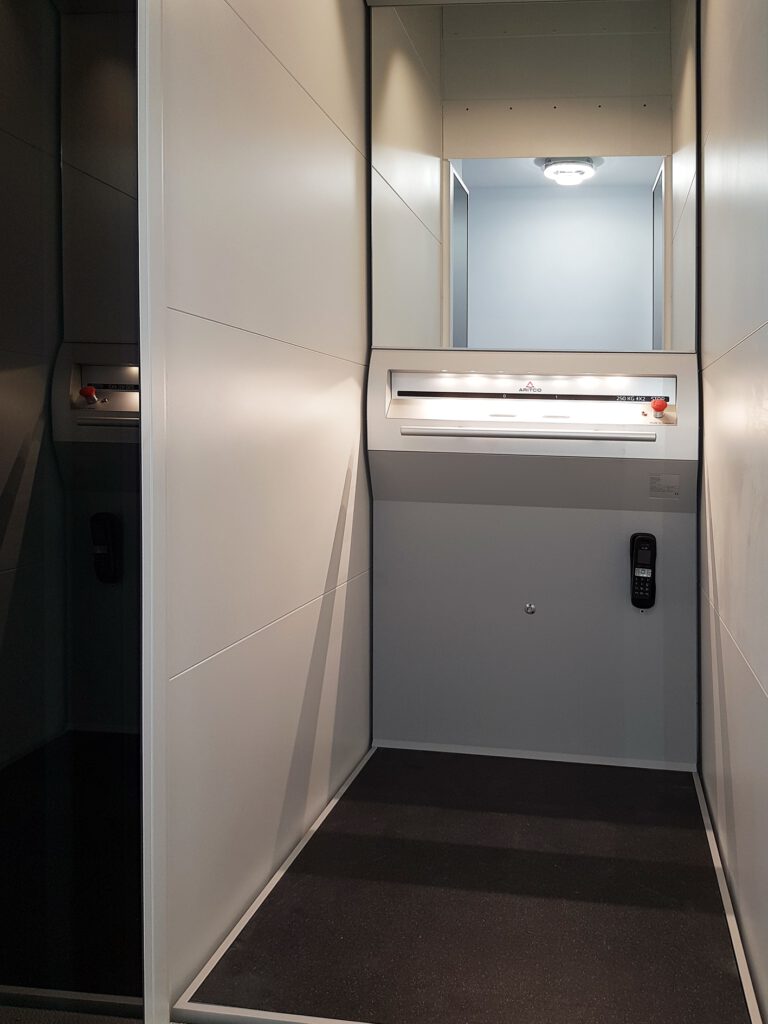 Gartec Home Cabin Lift
The Home Platform Cabin Lift is a larger but versatile home lift that will seem very much like a conventional lift, but it is perfectly designed for the home. You can easily transport goods and passengers between floors with complete ease and safety using the lift's super eco-friendly electric belt drive motor.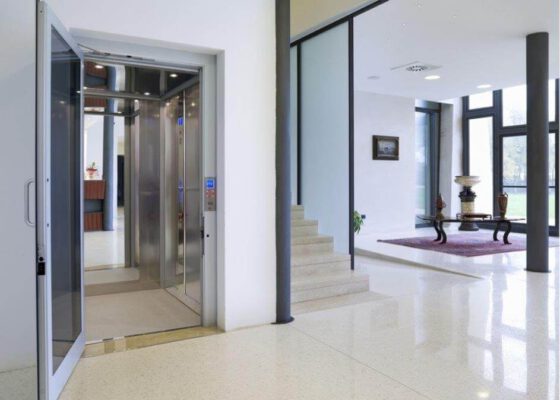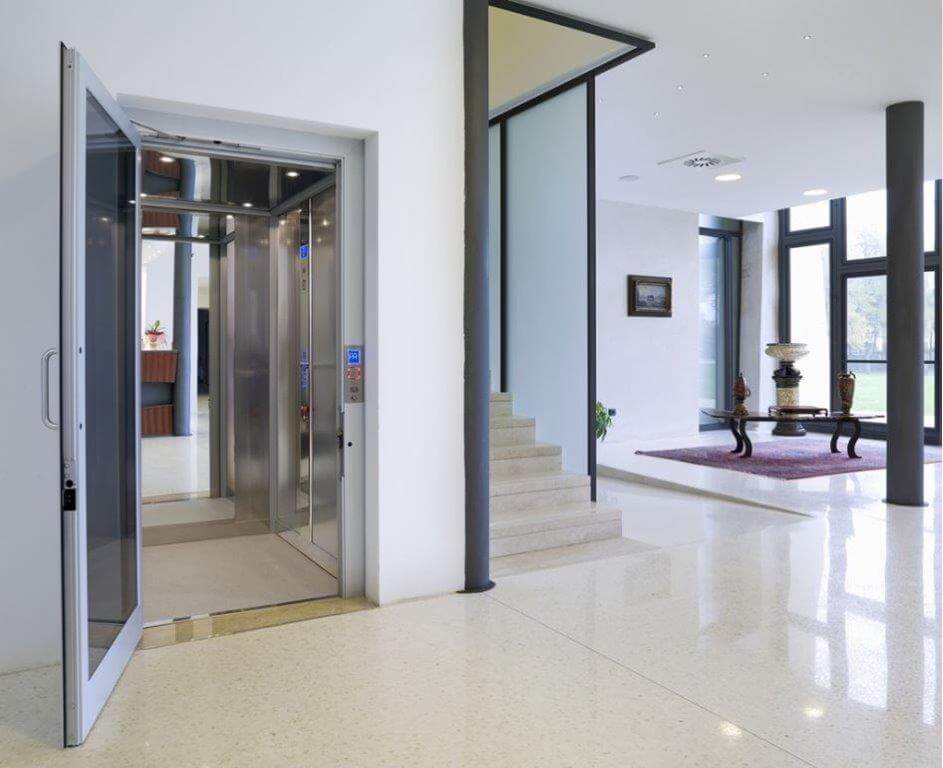 Gartec 3000 Platform Step Lift
The 3000 is one of the best domestic lifts for a short distance. As a platform step lift, there are many areas you could place it in, but its small size and footprint make it a very versatile option. If you are looking for an option suitable for all budgets this is the home lift for you. It can lift 400 kg up to 3 m.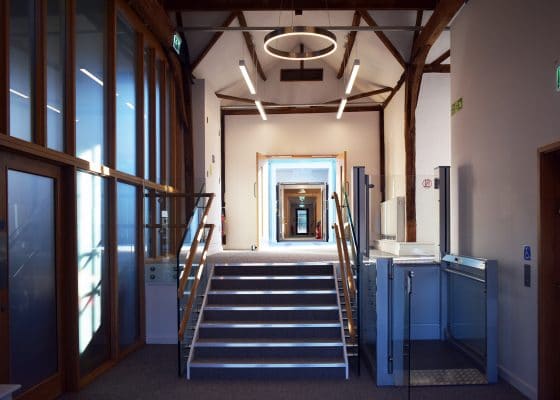 Gartec Platform Stair Lift
If you are not quite ready to install a full home lift, you can opt for the handy Platform Stair lift. This stair lift still gives you a stable platform but is a shaftless, enclosureless design. This indoor and outdoor stair lift has three different platform sizes and can easily lift most wheelchair users, up to a load of 225 kg.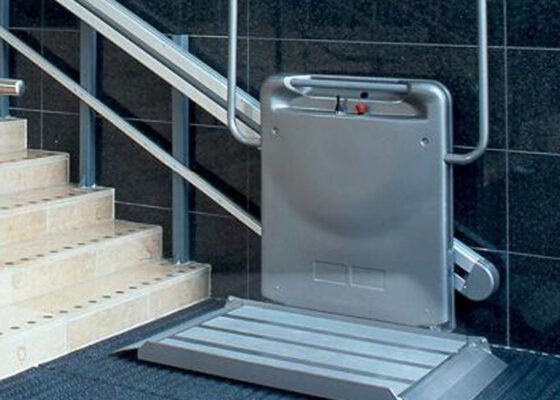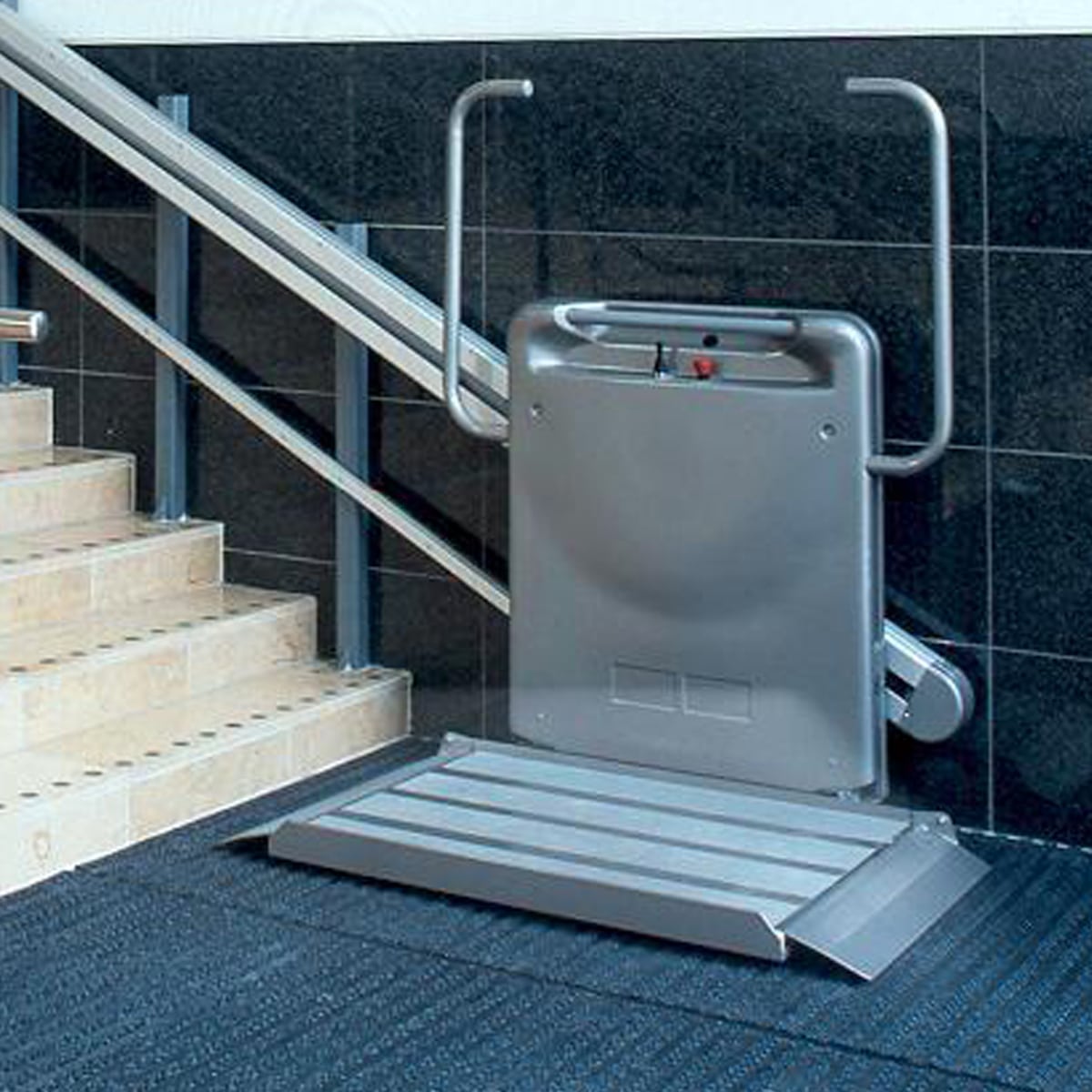 The above products are often the best house lifts for disabled access. However, there are other choices within our range of through-floor lifts, which offer clever ways of getting house lifts for disabled access into a small, discrete package. Our small house lifts will offer other options, too.
Get a Quote for Your New Disabled House Lifts
There is a great thrill from getting reliable access to your home, especially when you have been struggling with your access. Whether you need a new domestic lift as you are unsatisfied with your current equipment or even if you are trying it for the first time, our engineers can help.
You will get a non-disruptive installation and hassle-free work from our top engineers, so you'll never have to worry when installing our house lifts for disabled access quickly and conveniently. To learn more about how our home lifts can enhance your property simply get in touch with us.